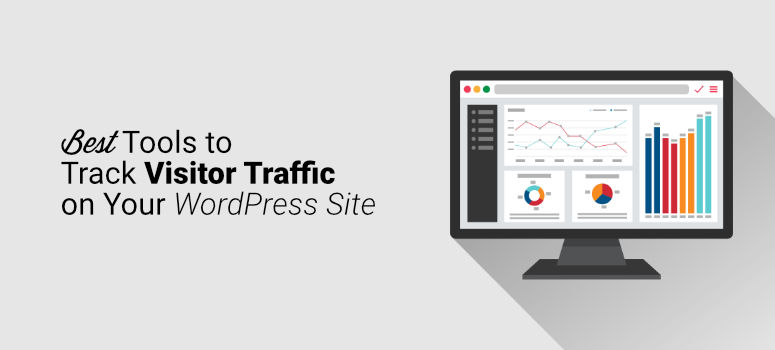 When you make a website, it's crucial to track its activity so you know where visitors spend their time and what they want. It's easier to create relevant campaigns for your audience when you have data to give you valuable insights. Instead of guessing what they want from your business, you can use the information from your site to create your next high-converting campaign.
That's why you need an analytics tool for your WordPress website.
Analytics plugins let you track user behavior and conversions on your site straight from your WordPress dashboard. If you're going to run a successful website that engages and converts visitors, you need to learn how they operate.
But how do you know which plugin is right for your marketing needs?
In this article, we're going to compare different analytics plugins so you can choose the one that's perfect for you. Let's get started.

MonsterInsights is no doubt the most popular analytics plugin for WordPress. It connects Google Analytics to WordPress so you can monitor your site traffic straight from your WordPress dashboard. And with more than 2 million installations, there are many other reasons why users choose MonsterInsights to measure their analytics.
The plugin requires no coding on the user's part, so even complete beginners can get started with ease. With just a few clicks, you can get detailed stat reports for any webpage, set up universal tracking across campaigns, and perform A/B testing.
Want to see who's browsing your website right now? No problem. MonsterInsights has real-time activity stats that appear right on your WordPress dashboard. You can track all user interactions that take place on your site, including eCommerce transactions, form submissions, file downloads, affiliate links, outbound links, and much more.
Get started with MonsterInsights today.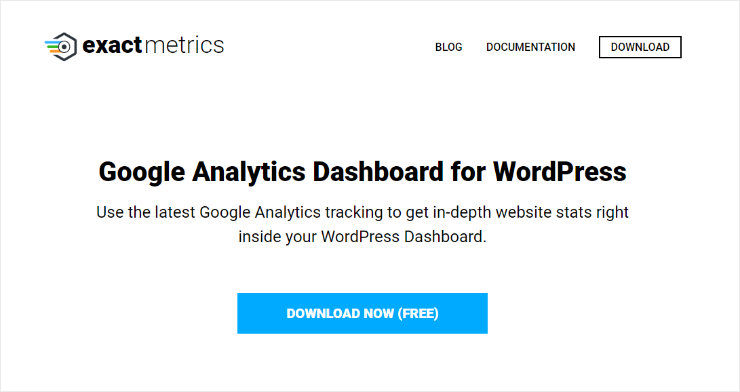 ExactMetrics is an analytics plugin with a lot to offer. Its tracking features, custom reports, and integrations make it easy to track site traffic and analyze user behavior.
ExactMetrics comes with endless tracking features, including by category, tag, SEO score, eCommerce, and more. Its scroll-depth tracking lets you spy on website visitors to see where they lost interest so you can create better content and campaigns. You can also track outbound links to see where users go once they leave your site, which could lead to potential partnership opportunities.
The plugin's customizable dashboard widget gives you instant access to your most important data. It creates several types of reports, delivers email summaries to your inbox, and integrates with popular form plugins to ensure you collect user information.
Get started with ExactMetrics today.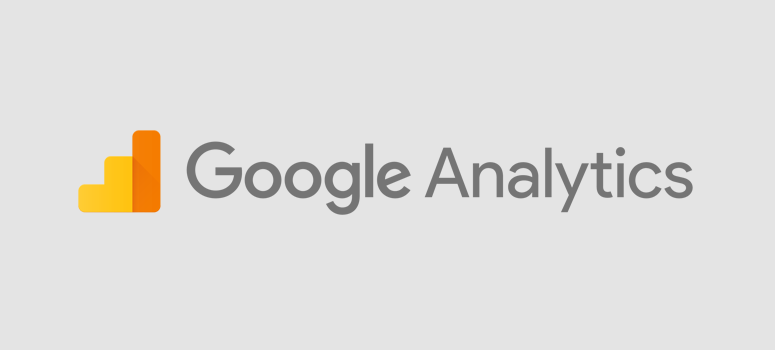 Google Analytics has tons of useful features that make it a popular choice for WordPress users. It's free to use and you can conveniently track multiple websites from one account.
Google Analytics makes it easy to understand the user behavior on your website. It creates reports on your audience, advertising, acquisition, behavior, conversions, and more so you have the most valuable information handy.
There are several ways to access, organize, and visualize your customer data so you can use it to improve results. Customize your data using advanced filters, custom channel groups, calculated metrics, and content grouping. Import data from external sources and merge it with existing data for a complete look at user interactions.
Get started with Google Analytics today.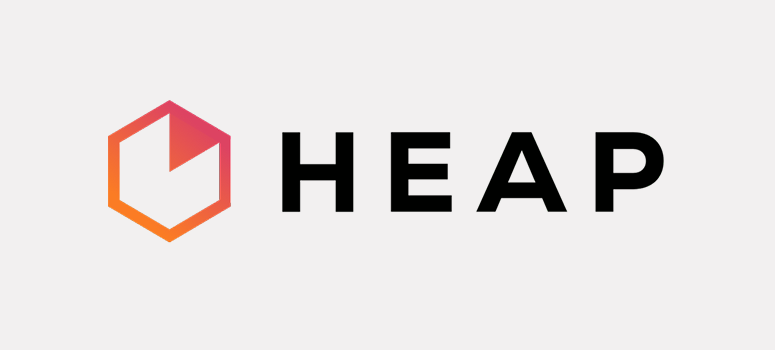 Heap is an analytics solution packed with useful features that track every step visitors take on your site.
This plugin has features for every website owner and their needs. No coding is required to automatically capture user data on any device, including taps, changes, clicks, swipes, and pageviews. Generate custom reports to focus on specific metrics and narrow your marketing objectives.
Heap also allows you to segment users by behavior, analyze funnels to reduce friction points, and identify which user actions provide the most value. Its Event Visualizer tool lets you manage complete sets of user events without needing to touch code. Its interface makes it easy to assign labels to your autocaptured events and organize data the way you like. Make the changes you need to without worrying about messing up any code.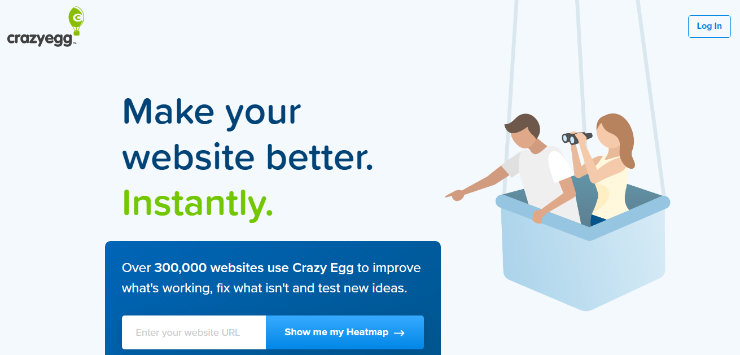 Crazy Egg is another analytics solution that tracks user interactions on your site. It uses heatmapping to show a graphical representation of users on your site using color. It's easy to visualize user data and follow their journey on your site when you can map it out using colors.
It's extremely useful to see exactly how users spend time on your website so you can improve the customer journey as well as your conversion rate. Determine where to place the most important information on your webpages to get the best results.
Crazy Egg also records user sessions so you can better understand common patterns, identify areas of customer friction, and determine how people interact with your product and checkout pages.
Get started with CrazyEgg today.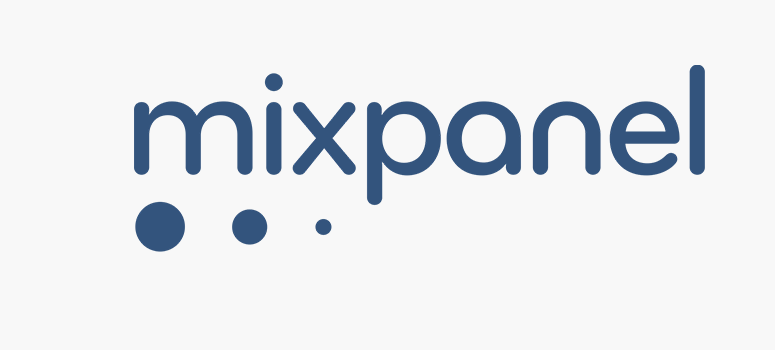 MixPanel makes it easy to build user reports, monitor KPIs, and analyze visitor behavior so you understand who's on your website.
With MixPanel, you can segment and visualize data, measure the success of a launch, and create user profiles to track individual customers. Compare how different groups of users behave on your site to personalize your marketing message and create relevant campaigns.
Custom Alerts notify you of important metric changes so you can stay on top of your business growth. Share information with your team with MixPanel's easy-to-use dashboards so everyone stays on the same page.
Get started with Mixpanel today.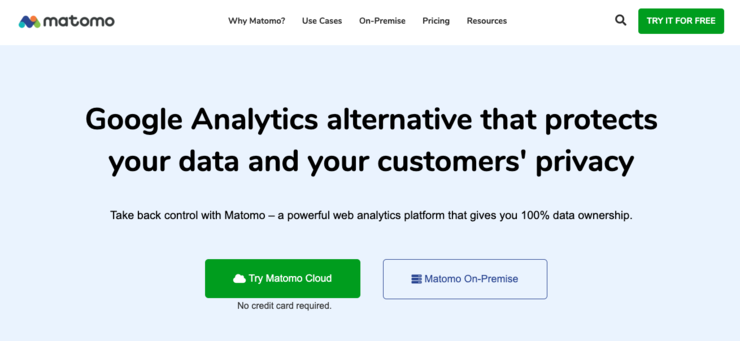 Matomo is an open source analytics tool for WordPress. It comes with on-premise and cloud solutions so you can decide how you want to view and store user data.
With Matomo, you get real-time updates and user flows, heatmap analysis, a customizable dashboard, and much more. Track specific goals to determine if you're meeting your objectives so you can make the necessary changes. It also comes with content tracking and event tracking to measure and track conversions.
Its A/B testing platforms lets you test different elements of your website to see what converts. It's easy to optimize your marketing campaigns, forms, custom reports, and conversion funnels with Matomo's killer features.
Get started with Matomo today.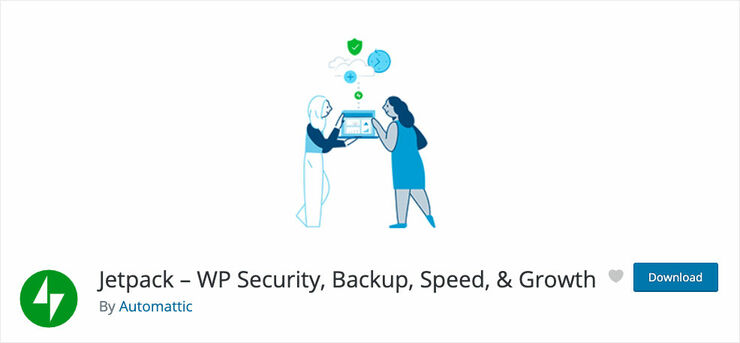 If you're looking for a simple solution, then WordPress.com Stats is the way to go. There's a lot of information included in website analytics, which can get overwhelming and even frustrating. But WordPress.com Stats puts the most crucial information in front so you know what to focus on.
Jetpack's WordPress.com Stats shows you the most important data at a glance from your WordPress dashboard. It gives you a basic overview of your site traffic, which is sometimes all you need to make improvements.
Because this plugin comes with the Jetpack plugin, you'll need to activate it manually. After you install Jetpack, activate the Stats module and connect your site to WordPress.com.
WordPress.com Stats makes it easy to monitor your stats and receive updates on traffic in real-time. This plugin is great for small companies and blogs that want a simple solution or are already using Jetpack for their site.
Get started with WordPress.com Stats today.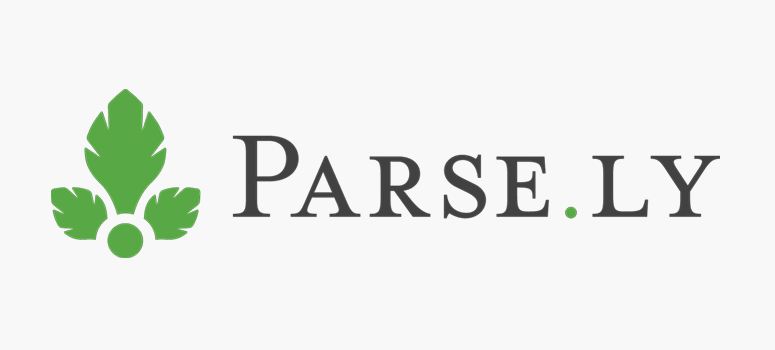 Parse.ly is a comprehensive analytics solution that's easy to set up and use.
With Parse.ly, you can analyze your content and campaigns across various platforms and channels. It's designed to help you track your analytics across the board so you don't miss anything important. Find out where users come from and how to improve their engagement using its real-time and historical analysis.
Parse.ly comes with several integrations so it's simple to merge to your website or app. Its smooth integration with WordPress ensures that you get the best experience while using its software.
Get started with Parse.ly today.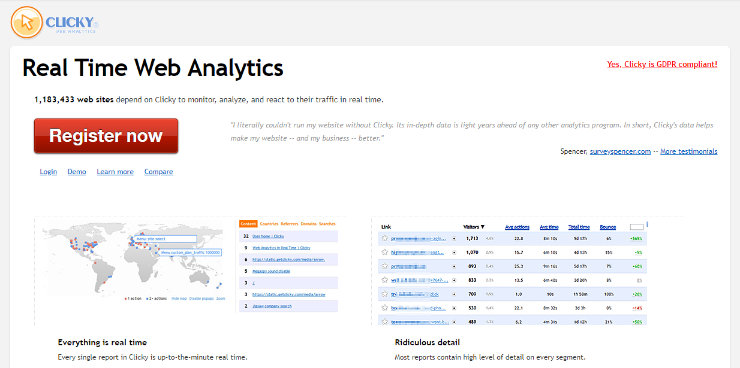 Clicky Analytics is used by more than 1 million sites to view online traffic. Although it looks simple, it comes with several important features to help businesses boost conversions and user engagement.
Clickly Analytics lets you track a visitor's time on your site, including where they spend the most time, their average time, bounce rate, and more. You get to choose how detailed or generalized you want your analytics reports to be so you only get the information you're looking for.
With Clicky Analytics, you can view user activity on your website in real-time to visualize their behavior and understand their patterns. Track your marketing campaigns to monitor their performance and ensure higher conversions the next time around.
Get started with Clicky Analytics today.

Whether you're an analytics expert or a beginner, Adobe Analytics has solutions for everyone.
With Adobe Analytics, you can capture data from multiple sources, including email, campaigns, web, mobile devices, and more. Its Segmentation IQ feature allows you to fine-tune customer segmentation and identify users who can bring you increased revenue and ROI. Connect and combine data to get a comprehensive view of your marketing channels and how they affect customer behaviors.
Adobe Analytics comes with third-party integrations to help you refine your marketing strategy and monitor multichannel campaigns.
Get started with Adobe Analytics today.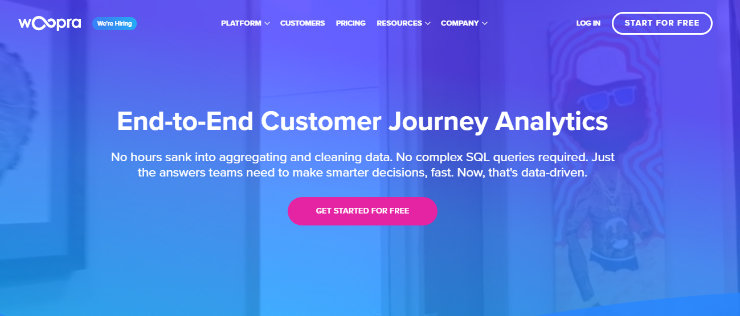 With Woopra's analytics platform, it's easy to track and optimize every step of the customer journey to achieve the best results. When you understand the steps your customers take to make a purchase, you can build better processes to create high-converting marketing campaigns and content.
Woopra's Trends Reports make it easy to measure product performance, analyze revenue trajectory, and monitor errors in real-time. When you know where users drop off, you can make the necessary changes to ensure they make it to the end of the customer journey.
Woopra also comes with powerful one-click integrations designed to optimize the customer experience. It's easy to connect with Salesforce, Google Ads, Facebook Ads, and so much more.
Get started with Woopra today.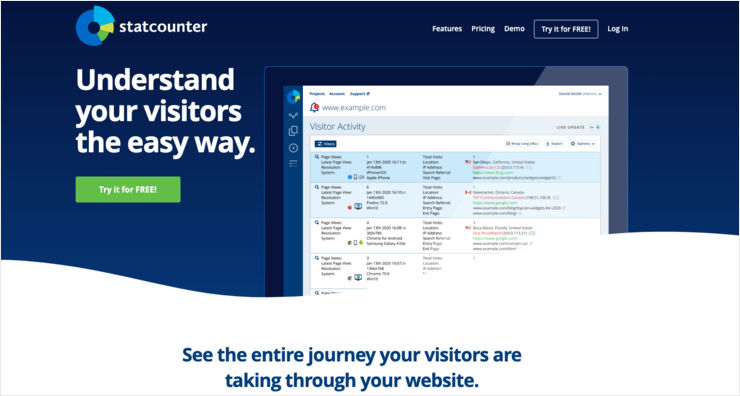 Statcounter allows you to track your site metrics over time to spot negative trends and nip them in the bud. Its reports dashboard displays the most important metrics so you get a straightforward overview on your site's performance.
With Statcounter, you can see how many visitors come from different pathways, including other websites, search engines, social media, or direct traffic. Easily track where users spend time on your website and identify the most popular webpages to continue improving your conversions.
Starcounter also creates email reports that send straight to your inbox so you can review your progress without logging into WordPress. They're mobile-friendly and can be received daily, weekly, or monthly.
Get started with Statcounter today.
And that's it! We hope you enjoyed this article and found it useful so you can decide on the best analytics plugin for your site.
If you liked this post, feel free to check out our article on the best security plugins for WordPress. It's packed with resources to help you pick the right security plugin for you and your customers.