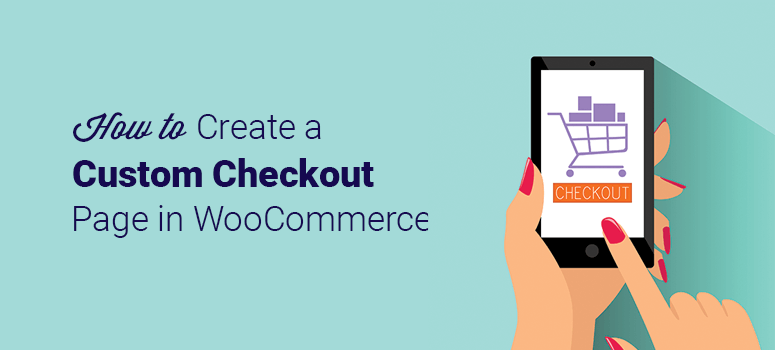 Do you want to create a custom checkout page in WooCommerce?
A checkout page is the exit point for any eCommerce store. This is where your customers will enter their credit card details and finalize their payment.
That makes this one of the most important pages for your website.
WooCommerce comes with a default checkout page, but it has a generic design. And this page may not convert all your shoppers into customers.
You should customize the checkout page to engage customers, ensure they add all their contact details, and complete the order.
In this article, we'll show you how to create a custom checkout page in WooCommerce.
But first, let's get clear on why you'd want to customize your WooCommerce checkout page in the first place.
Why Would You Make a Custom Checkout Page?
If you're just getting started with WooCommerce, you may have a checkout page up and running. These are generated by WooCommerce and help new online store owners generate sales from day one.
But the default WordPress customizer has limited options to change the style and look of the WooCommerce checkout page.
That means your checkout page might not engage your target audience or reflect the uniqueness of your brand.
Plus, you may miss out on opportunities to increase the average order value (AOV) of your customers through upsells, cross-sells, or downsells.
In short, customizing your WooCommerce checkout page allows you to:
Reduce cart abandonment
Engage your users
Improve user experience (UX)
Increase the AOV of your customers
And much more.
Plus, adding a custom WooCommerce checkout page to your site gives you more control over your page's layout and your site's branding.
This can help as you guide customers toward checkout and, hopefully, inspire repeat business with all your customers.
But, again, this is difficult to do with WooCommerce's native checkout page.
A better option would be to use a tool like SeedProd, the best landing page builder plugin for WordPress.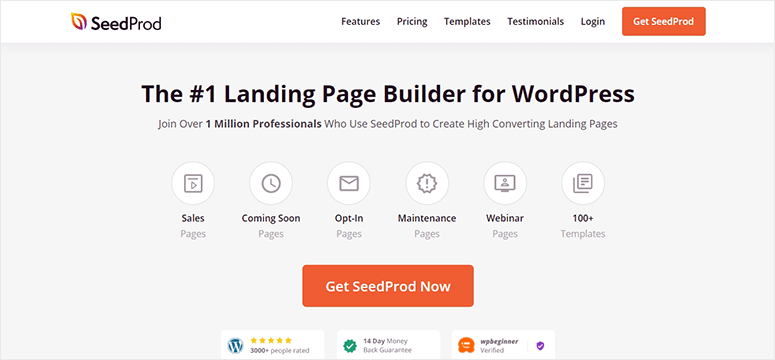 SeedProd comes with a codeless drag and drop editor that allows you to totally customize your checkout page. It also provides built-in style options, including layouts, headers, custom fields, buttons, alerts, cart styling, and much more.
With the visual editor, you can choose single or two-column layouts, change fonts, colors, input field templates, and more. SeedProd also lets you customize the complete design of the checkout page and match it with your eCommerce website's branding to boost sales.
There are also WooCommerce-specific blocks that let you create checkout pages in a matter of minutes. And, again, there are zero coding skills required.
With that in mind, let's create a custom checkout page in WooCommerce to boost sales and revenue.
Creating a Custom WooCommerce Checkout Page
The first thing you need to do is to install and activate the SeedProd plugin.
Never installed a plugin before? No worries. You can always check out our guide on how to install a WordPress plugin.
Upon activation, you need to visit SeedProd » Pages in your WordPress admin area. From there, click on the Add New Landing Page button.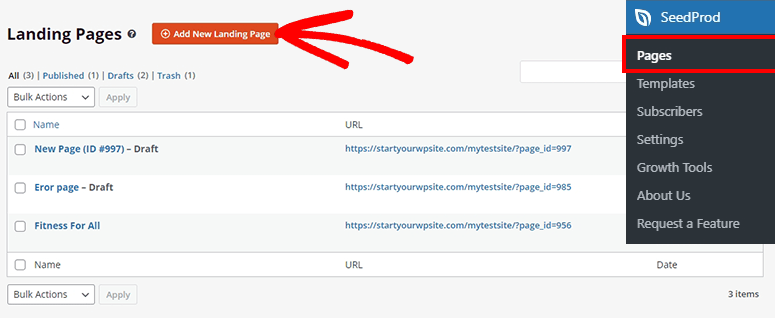 It'll display all the SeedProd landing page templates. For a custom checkout page in WooCommerce, you can select the blank template.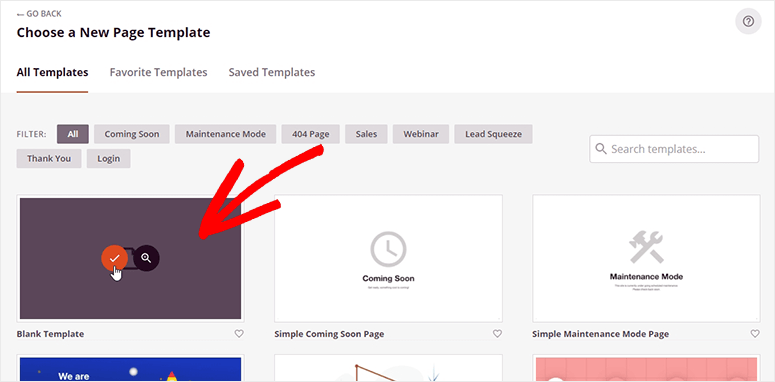 Then add a name to your checkout page which will auto-generate your checkout page's URL. You should know that there's a default 'checkout' page for WooCommerce, so you need to give a different name to this custom page.
Let's call it 'custom-checkout.'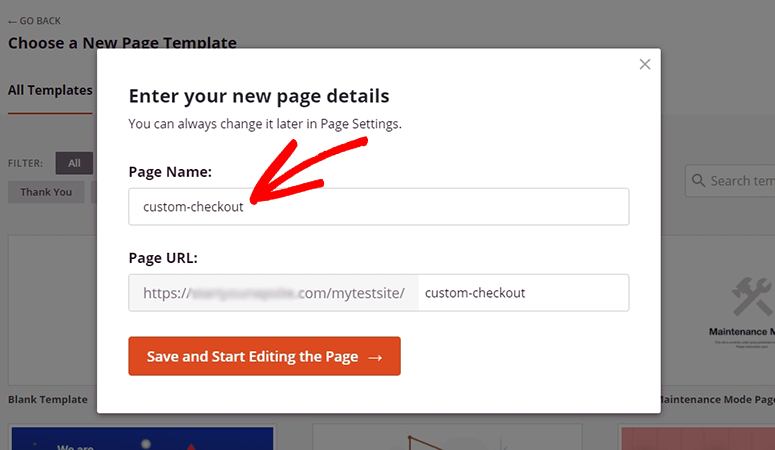 Click on the Save and Start Editing the Page button. This will open the SeedProd landing page builder.
Search for the 'Checkout' block on the left side and drag it to the right side of the screen.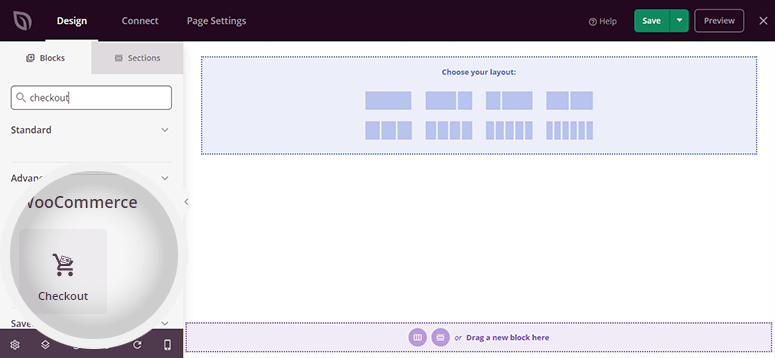 This will automatically set up the custom checkout page. Click on the right side of the screen and it'll display Styles options on the left side.
In the layout section, you can select a single or two-column layout. It also offers custom headers, fields, buttons, and alerts.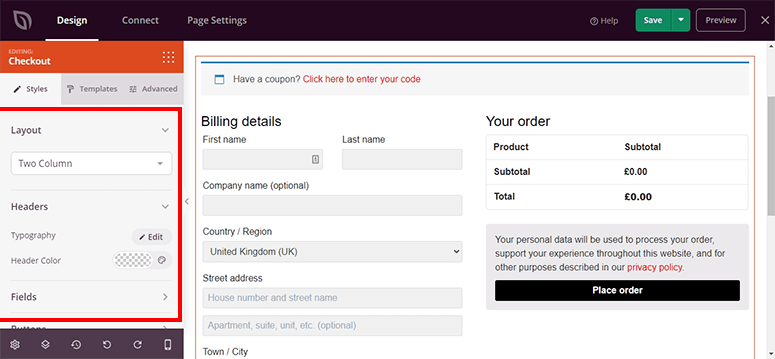 With these settings, you can customize the font, background, button colors, text, and other options.
You can also switch to the Templates tab. This is where you can choose a style for your input fields.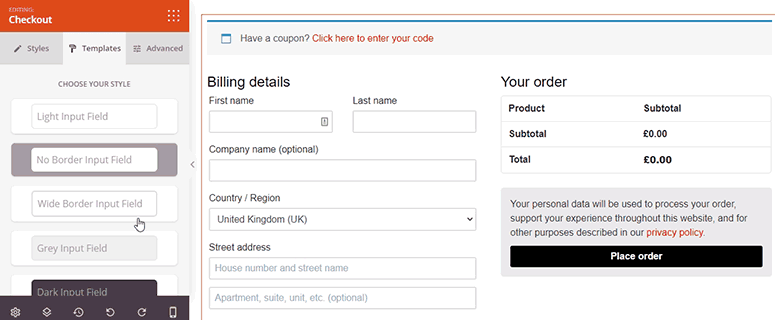 From here, your design options are literally limitless. You can add new columns, features, and "blocks" to your page to customize it to your liking.
Start by selecting column designs to customize the look of your page: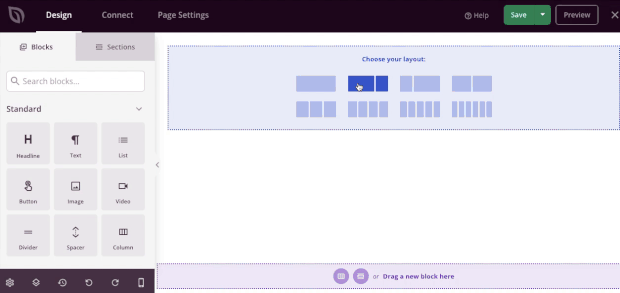 And then you can drag and drop different elements into place: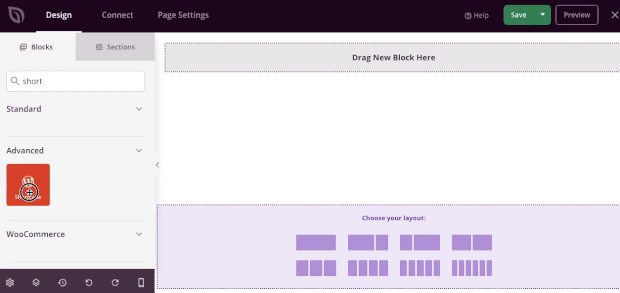 This allows you to add custom features in seconds, including:
Testimonials
Product images
Social proof notifications
Customer reviews/ratings
Your brand's logo and messaging
Upsell/Cross-sell products
And much, much more.
Once you're satisfied with all the page's settings, click on the Save button from the top right corner of your screen.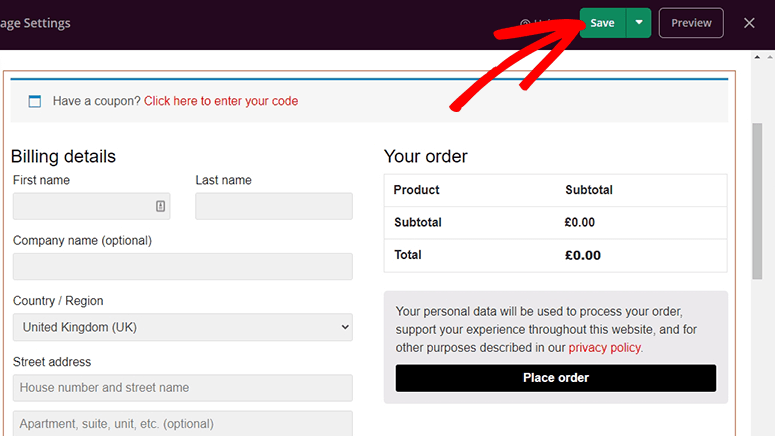 Now you need to go back to your WordPress admin dashboard and visit the WooCommerce » Settings page.
In the Advanced tab, you'll see multiple page setup options. Click on the Checkout Page drop-down and select the custom-checkout page that you built with SeedProd landing page builder.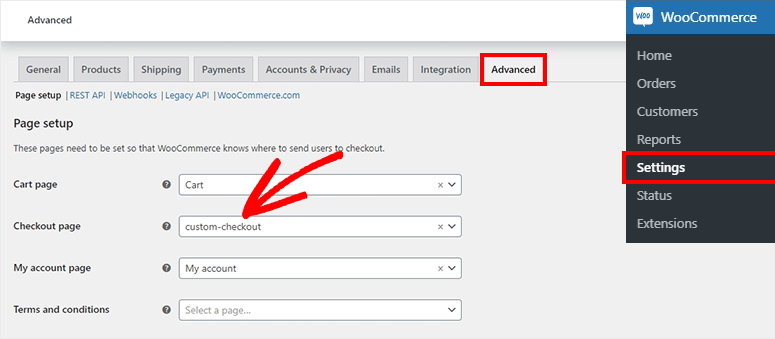 Scroll down to the bottom of the page and click on the Save Changes button. This custom checkout page will now replace the default WooCommerce checkout page.
That's all for now! We hope this article has helped you learn how to create a custom checkout page in WooCommerce.
Next, you may want to check out our guide on how to fix WooCommerce email issues. This will further help improve your customer experience with email notifications and alerts on your WooCommerce store.
You can also check our guide on the best WooCommerce reporting plugins. This will help your get detailed reports and insights about WooCommerce websites.