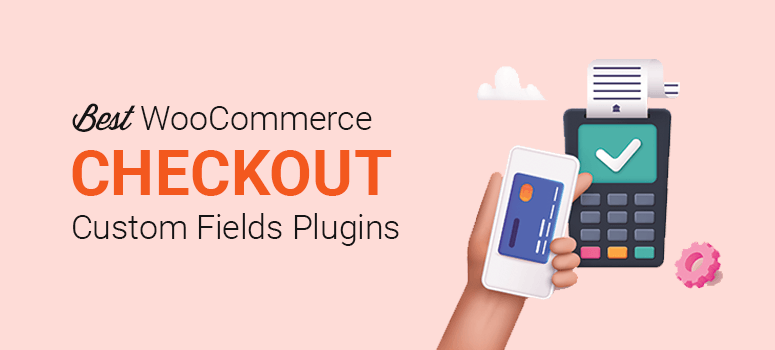 Are you looking for the best WooCommerce checkout custom fields plugins?
WooCommerce checkout pages are the last page where customers enter their payment details and finalize their purchase.
This is a deciding moment for your customers. And if anything goes wrong here, you'll see shopping cart abandonment rise, and you'll generate less revenue.
That makes your checkout page a crucial factor in how many sales your online business is able to bring in.
WooCommerce custom checkout fields plugins offer customization options, field templates, flexibility, and many other benefits to your checkout flow.
With these plugins, you can increase engagement on your checkout page and ensure more of your customers complete their purchase.
In this article, we'll share some of the best WooCommerce checkout custom fields plugins to boost your sales.
Ready to get started? Let's dive in.
Best WooCommerce Checkout Custom Fields Plugins
Below, you'll find some of the paid and free WooCommerce checkout plugins. Each plugin comes with different features and options to customize the checkout page and helps increase your revenue.
Let's get started.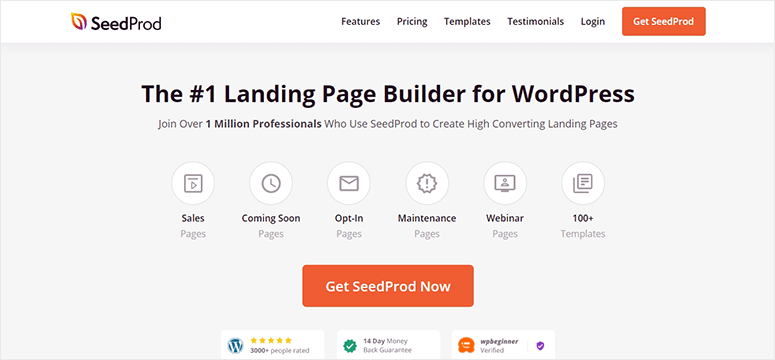 SeedProd is the best landing page builder for WordPress. It comes with hundreds of page templates that you can use on your site. All these templates are fully customizable and easy to set up, even for absolute beginners.
For a WooCommerce website, SeedProd offers custom product pages and a powerful checkout page block. This block will allow you to add custom WooCommerce checkout fields with just a click.
SeedProd provides custom fields for the payment sections, personal information, and other entries. You can add more blocks to the checkout page to engage users, including social profiles, images, navigation menus, and more.
If you're looking to reduce cart abandonment and improve your user experience (UX), SeedProd is definitely the tool you're looking for.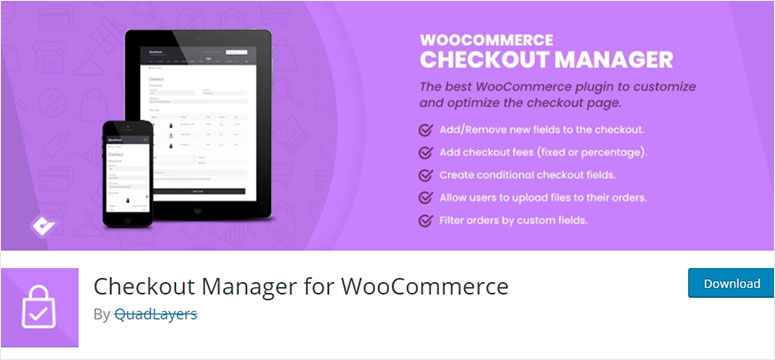 Checkout Manager for WooCommerce is a free WordPress custom checkout fields plugin. It allows you to re-order fields, rename and highlight fields, and make many other changes you'd like to your checkout page.
Moreover, the plugin lets you hide and extend checkout fields within the billing, shopping, and other sections. This includes shipping fields, account creation fields, order notes, and custom messages.
You can edit the WooCommerce checkout page to manually change field types between text, text areas, password, checkbox, country, state, multi-select, heading, and other fields. This way, you can personalize the checkout process to ensure sales.
Get Checkout Manager for WooCommerce today!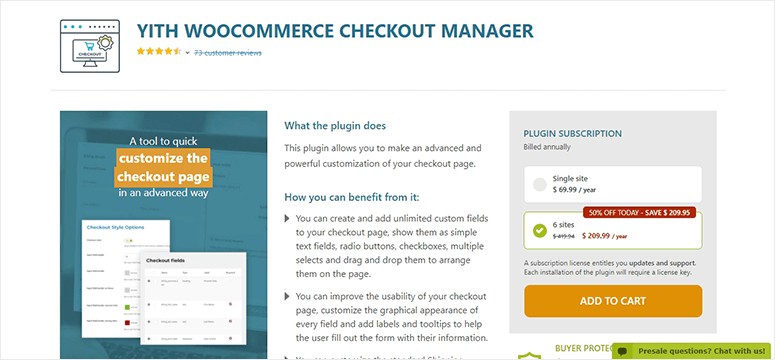 YITH WooCommerce Checkout Manager is a popular and premium WordPress checkout fields plugin. It lets you create and add unlimited custom fields to the checkout page of your online store.
It comes with a drag and drop editor to change the order of your checkout fields. You can fully customize the appearance of each field in the form, add labels to fields, and display tooltips to help users check out smoothly.
This plugin allows you to edit your default shipping, billing, and additional notes fields to create a multi-column checkout page. Furthermore, you can add the Javascript validation in 1-click to correct errors for customers before they hit the purchase button.
Get YITH WooCommerce Checkout Manager today!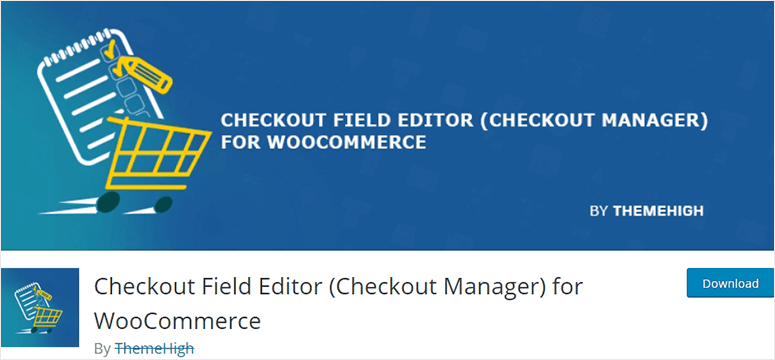 Checkout Field Editor is a free WooCommerce custom checkout fields plugin. It offers a simple and intuitive design on your WordPress admin dashboard to add custom fields.
You can edit, delete, and change the display order of the fields easily. The plugin works for billing, shipping, and additional fields sections. It also lets you edit and display new values for name, type, label, place, and so on.
If there are unnecessary fields, you can remove them from the checkout form. This allows you to enable and disable fields to see your page's impact on sales.
Get Checkout Field Manager today!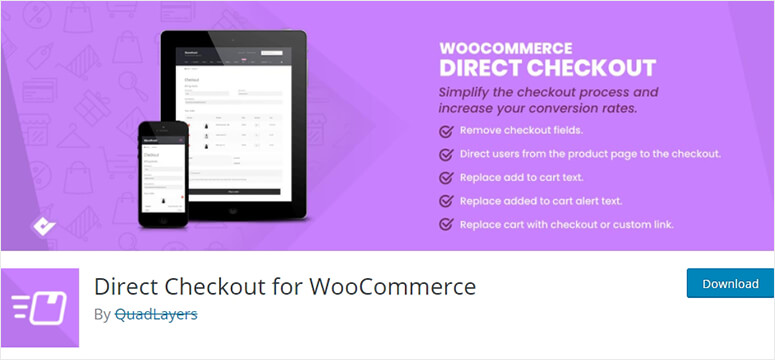 Direct Checkout for WooCommerce is a smart custom checkout fields plugin that you can start using today. It allows you to reduce the steps in the WooCommerce checkout process and instantly take customers to the payment section.
This plugin helps reduce cart abandonment and ensures maximum sales. It lets you skip the 'add to cart' option from your products to encourage buyers to shop more from your WooCommerce store.
You can simply avoid the multiple reloads on the checkout page and offer a quick purchase button to your products. This speeds up the complete process and increases your sales.
Get Direct Checkout for WooCommerce today!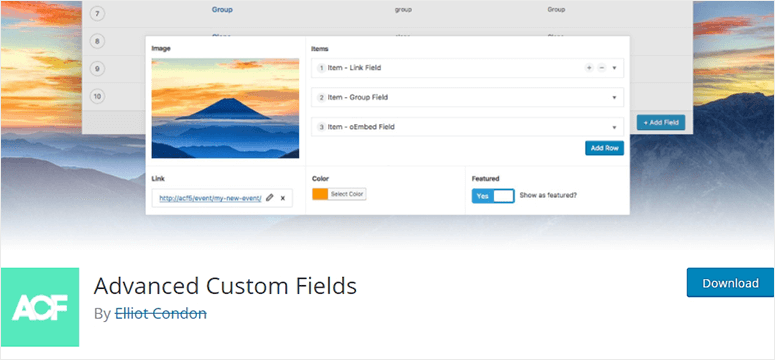 Advanced Custom Fields is a free WooCommerce checkout fields plugin. It comes with a field builder to add and customize fields on your checkout page in just a few clicks.
This plugin offers built-in functions to display custom field values on your theme's pages. That means you can view the information on any page without editing the code.
Other than that, it has dozens of custom field types, easy setup, and more to build a seamless checkout process on your WooCommerce store.
Get Advanced Custom Fields for WooCommerce today!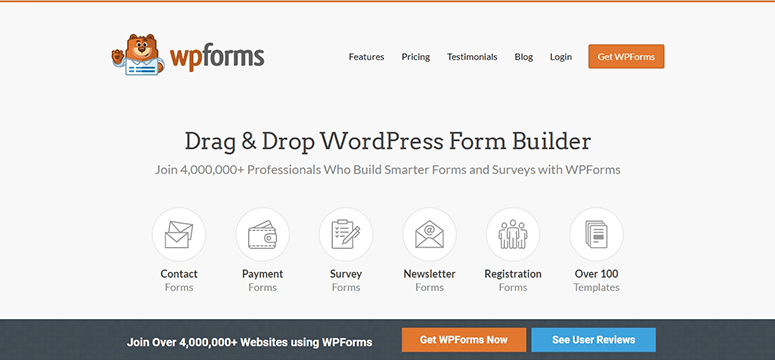 WPForms is the best form building plugin for WordPress. Unlike other plugins here, it may not let you edit the WooCommerce checkout page.
However, you can create a fully custom order form for all of your WooCommerce products.
This plugin has a powerful drag and drop builder and hundreds of ready-made form templates. It offers unlimited possibilities to create an online order and billing form to help boost your sales.
Everything is super easy to set up with WPForms. You don't need to edit any code or hire a professional developer to build a custom order form. Moreover, it lets you build a wholesale order form in just a few clicks to maximize your revenue.
But what's really great about WPForms is that you can incorporate 3rd-party tools to streamline your marketing efforts.
For example, you can integrate your email service provider (ESP) into your product forms. This allows you to create email sequences through your ESP for follow-up messages, upsells, and more to increase your customer's average order value (AOV).
While it may not allow you to change WooCommerce default checkout fields, WPForms allows you to add custom forms to all of your product pages.
That gives you more control over the data you collect and the checkout fields you include.
We hope this article helped you find the best WooCommerce custom checkout fields plugins.
You may also want to check out our guide on how to set up WordPress conversion tracking.
This will further help track your customers and sales. That means you'll have more data about your audience to customize the checkout page and improve their customer journey.
Next, you can check our guide on how to set up dynamic pricing in WooCommerce. This will help you add discount codes to your eCommerce products and boost your sales.
Also, you can check our guide on the best WooCommerce payment gateways. This post will help you add secure payment options to your WooCommerce checkout page.