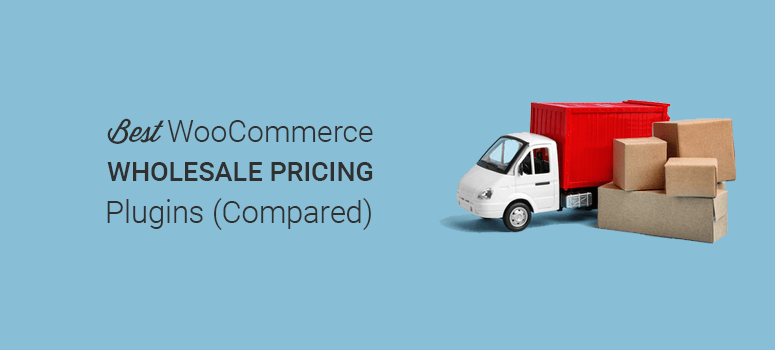 Looking for the best WooCommerce wholesale pricing plugins?
WooCommerce is the official WordPress eCommerce platform with hundreds of extensions to add features to your online store. WooCommerce's fully compatible with third-party wholesale pricing plugins to sell products in bulk.
In this article, we will share some of the best WooCommerce wholesale pricing plugins that you can use.
What Does a Woocommerce Wholesale Plugin Do? (and Why You Need It?)
A WooCommerce wholesale pricing plugin allows you to offer different prices for wholesale customers. It integrates within your eCommerce store and helps sell more products in less time.
Here's what you can do with a WooCommerce wholesale pricing plugin:
Set up wholesale order forms to get direct orders from your website.
Display the wholesale pricing to your registered wholesale buyers only.
Create multiple wholesale pricing tables for different users and products.
Let users register as wholesale distributors on your WooCommerce store.
Manually change the status of normal customers to wholesale users when needed.
There are many other features in a WooCommerce wholesale plugin. Let's take a look at our handpicked list of the best WooCommerce wholesale pricing plugins that you can use to maximize your revenue.
Best WooCommerce Wholesale Pricing Plugins
Below, you will find some of the best paid and free WooCommerce wholesale pricing plugins. Each plugin has unique features and options, so you can select the right plugin for your WooCommerce wholesale store.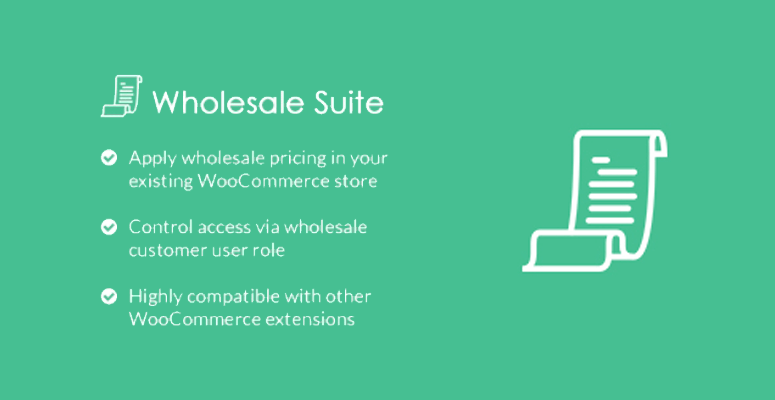 WooCommerce Wholesale Prices is a WordPress plugin to create wholesale pricing for specific users. It lets you offer a discounted price for your product range and helps increase sales.
You can change the user roles from general customers to wholesale buyers as you need. It gives you the option to show or hide the retail product price alongside the wholesale prices.
With this plugin, you can also disable WooCommerce coupons for wholesale customers. The wholesale pricing model is simple and easy to set up without writing any code.
Price: The WooCommerce Wholesale Prices plugin is FREE. Paid plans start at $49.50 per year.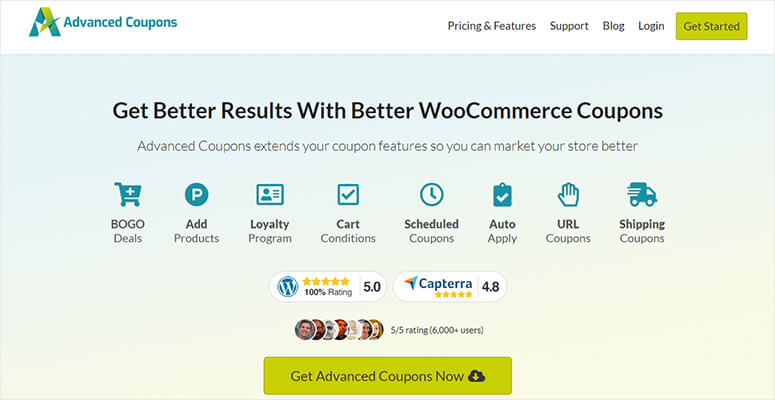 Advanced Coupons is the best WooCommerce wholesale plugin. It comes with better coupon features that help get more customers and grow your business revenue faster.
The plugin lets you create buy-one-get-one deals, special discounts on wholesale purchases, a customer loyalty program, auto-applied coupons for wholesale buyers, shipping discounts, and so much more.
You can also send custom URLs to wholesale customers that will work as coupons to display discounted prices. Advanced Coupons plugin is super flexible, and it works with WooCommerce out of the box.
Price: Advanced Coupons FREE plugin has basic features to help you get started. We recommend the paid version that offers complete features and flexibility. Paid plans start at $59.50 per year.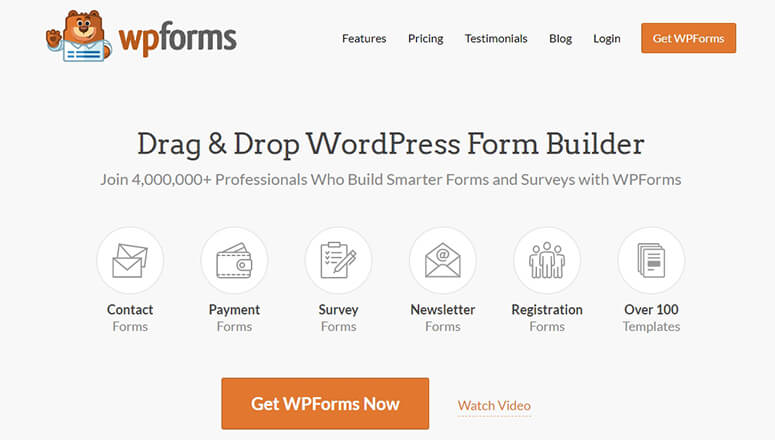 WPForms is the best WordPress contact form plugin that lets you easily set up and launch a wholesale order form with all the options you need. In their wholesale order form, you can include wholesale pricing, product images, and more.
Building a wholesale order form with WPForms is super easy, thanks to its drag and drop form builder and built-in wholesale order form template.
Unlike other products in this list, you don't have to have WooCommerce installed on your site to start selling. You can easily create an order form and integrate it with payment gateways to accept payments. It also seamlessly integrates with popular email marketing services, so you can send transactional emails easily.
Price: The basic plan starts from $49.50 per year.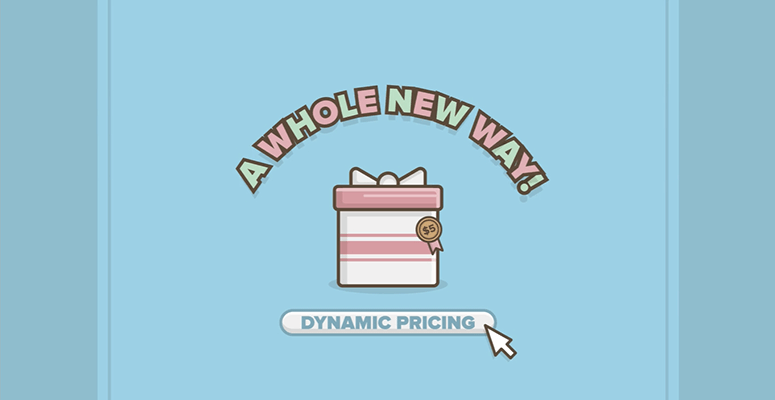 Dynamic Pricing is a popular WooCommerce extension to create bulk discounts and advanced product pricing on your wholesale store. It includes price adjustments, percentage adjustments, fixed pricing, and so on.
You can create multiple custom combinations to offer discounts on bulk purchases. It also lets you add special discounts for regular wholesale retailers and customers.
Dynamic Pricing is compatible with other WooCommerce extensions to add new products, wholesale order forms, and more. You can also offer membership discounts on your WooCommerce store.
Price: It costs $129 per year.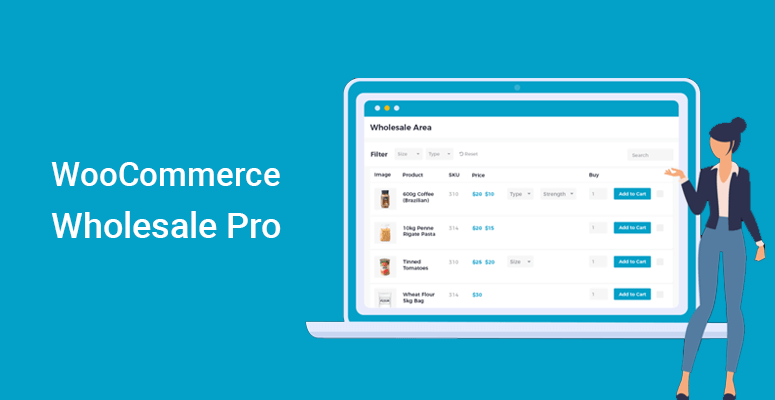 WooCommerce Wholesale Pro is a complete package to create a separate wholesale area on your WooCommerce store.
You can create unlimited memberships with different pricing, offer a global discount, add wholesale pricing for individual products, and more. It gives you a choice to run your wholesale-only store in private, keeping your public shop live for retail customers.
The wholesale buyers can register on your WooCommerce store to start purchasing at a discount price. You can also add wholesale users manually or update member roles to wholesale buyers.
Price: The price for WooCommerce Wholesale Pro is $99 for 1 website.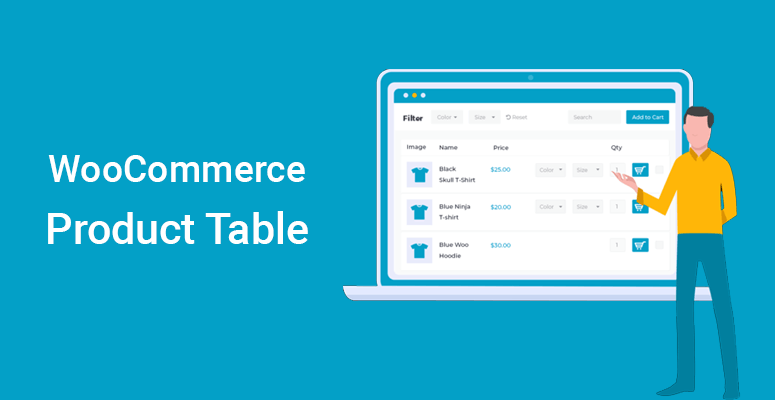 WooCommerce Product Table is a premium WooCommerce wholesale pricing plugin. It creates fast one-page order forms for wholesale customers to order multiple products and full product ranges in just a few clicks.
You can add wholesale product tables on your WooCommerce store using shortcodes and block editor. It also lets you enable wholesale pricing on shop and category pages. You can also add hundreds of products to your store easily with an intuitive and flexible interface.
Price: The starter plan costs $99 per year for 1 site license.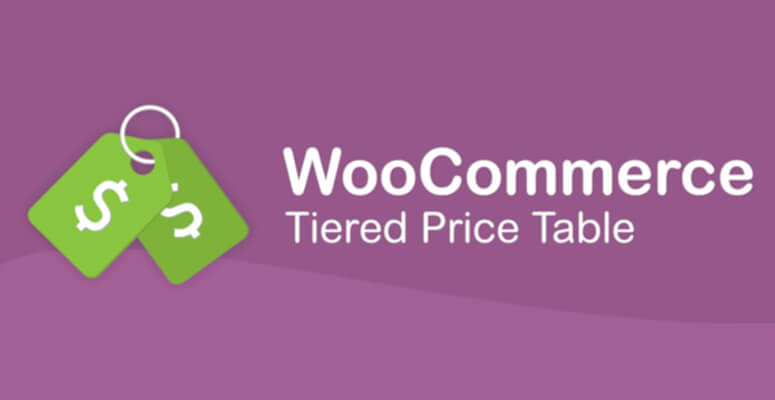 WooCommerce Tiered Price Table is a simple WooCommerce wholesale pricing plugin to offer different prices for bulk purchases. It lets you display your pricing policy on the product page and increase your sales revenue by offering a discount to wholesale customers.
You can create a discount table to add to your individual product and shop pages. It comes with customization options for the title, colors, position, and background of your wholesale pricing table.
Price: FREE.
We hope this article helped you find the best WooCommerce wholesale pricing plugins.
You may also want to check out our complete guide on how to properly create a wholesale order form in WordPress to get more orders and increase your sales.