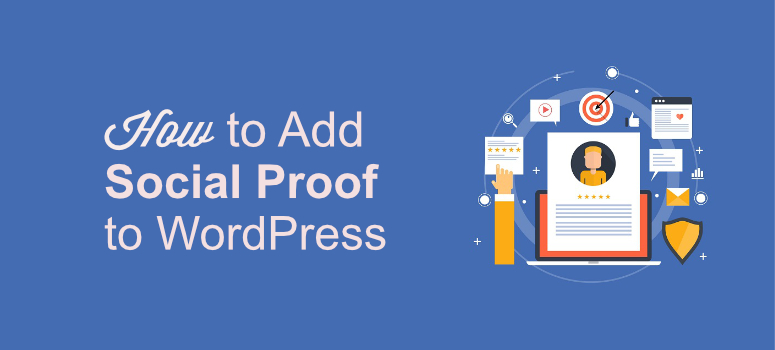 Want to add social proof to your WordPress website?
Displaying social proof on your site can be a great way to convert your visitors into customers. More than 95% of your visitors leave your website without taking any action, such as buying a product or signing up for a list. Fostering trust by displaying social proof is one of the best ways to encourage them to take the desired action on your site.
What Is Social Proof in Digital Marketing?
Wikipedia says "social proof is a psychological phenomenon wherein people copy the actions of others in an attempt to undertake behavior in a given situation".
For example, by showing your visitors that a lot of people are purchasing your product on your site, you can encourage your visitors to make a purchase.
There are many ways to show off social proof:
FOMO
positive reviews
customer testimonials
awards and recognitions
celebrity or influencer endorsement
huge social following
These reviews, testimonials, awards, etc. are powerful social proof that tells your users that you're trustworthy. But the one that works BEST with customers is the FOMO strategy.
What Is FOMO and How to Use It to Convert Visitors
FOMO or 'fear of missing out' is a very powerful psychological trigger that most human beings instantly respond to. FOMO is not a new concept and marketers have been implementing it even before the advent of the internet. But with the rise of internet marketing, this technique has become much easier to use.
No one wants to miss out on a great opportunity. And that's the reason why FOMO can work so well for marketers if used wisely. For example, suppose you're selling a product online. You can use FOMO to trigger sales by running a limited time offer sale, displaying a message like 'only 2 products left', etc.
Such messages let people take action instantly because obviously they want to have it before the offer runs.
Having said that, let's now move ahead and check out how to use FOMO in your WordPress website to boost your conversion.
How to Add FOMO to WordPress
Although there are several FOMO plugins on the WordPress market that lets you add social proof to your website, we recommend using the TrustPulse plugin.
Not just for FOMO, you can use this app to add other social proof as well.
In this article, we'll tell you how to use TrustPulse to add FOMO to your website in a step-by-step way. But before that let's have a quick overview of the plugin, so you know what exactly it is.
What Is TrustPulse and How Does It Work?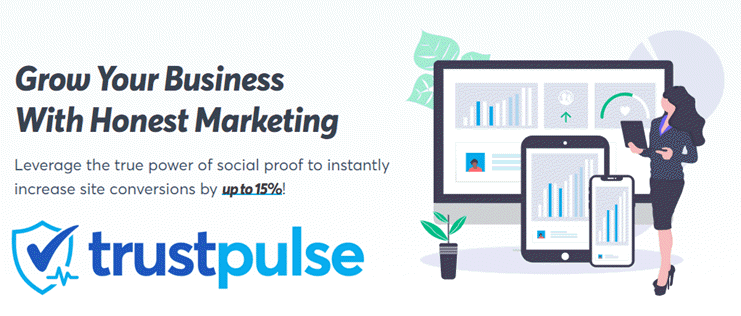 TrustPulse is a robust digital marketing software that lets you leverage social proof to foster trust in order to drive conversions and generate revenue. Its smart targeting feature offers you the option to display your social proof to the right person at the right time.
You can use it to display any activity that you think will bring the best results to your business. Its flexible design lets you take full control over its appearance. It comes with several other advanced features like real-time tracking, actionable analytics, etc.
The best thing is that it integrates beautifully with any platform, including WordPress, Shopify, Magento, Tumblr or anything else you can think of.
Now that you know what TurstPulse is, let's check out how to use it on your WordPress website.
Step 1: Installing TrustPulse in WordPress
Installing TrutPulse is as simple as installing any other plugin in WordPress. Just go to your WordPress dashboard and click on Plugins » Add New.
Now use the search field to locate the plugin. Once found click on Install Now » Activate for the plugin to start working. This plugin lets you connect your site to your TrustPulse account.
To create an account with TrustPulse, go to your WordPress dashboard and click on TrustPulse on the left side of your screen.
You'll now be on your TrustPulse dashboard. Click on the Get Started for Free option.

You'll now have to enter your credit card details before you can start using the app on your site. However, this doesn't mean you have to pay right away. You can start with the 14-day trial that the product offers. You're free to cancel your account anytime within these 14 days if you think it's not the right resource for you.
Once you enter your account information, you'll be logged in to the TrustPulse account where you'll see the Welcome message.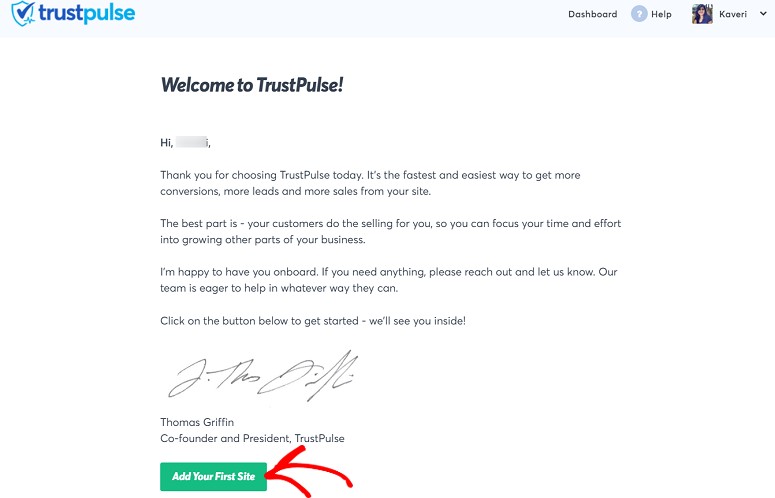 Click on the Add Your First Site button. On the next page, you can add your website name and domain and save your settings. After that, you can start creating your campaign.
Step 2: Creating Your First Social Proof Campaign
To start a campaign, click on the Create Campaign button.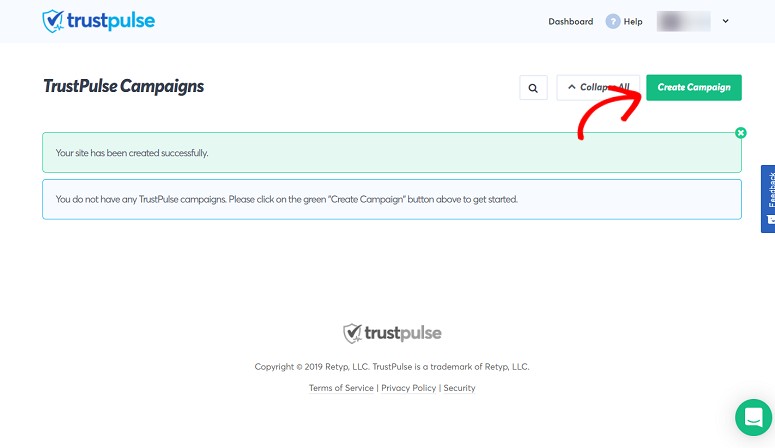 You'll now be taken to a new page where you can draft your campaign. You'll have 5 steps in the process.
The first one is the Campaign Type. Here you can enter your campaign name, select your website (in case you've added multiple sites) and finally select the campaign type.
You can select between two types of campaigns here.
Recent activity – shows a live stream of website activity like purchases, registrations, signups and more
On fire notifications – shows the number of people taking action on your website in a given period
Depending on your requirements, you can choose whichever campaign you want. The second option is great for leveraging FOMO. So let's select this option.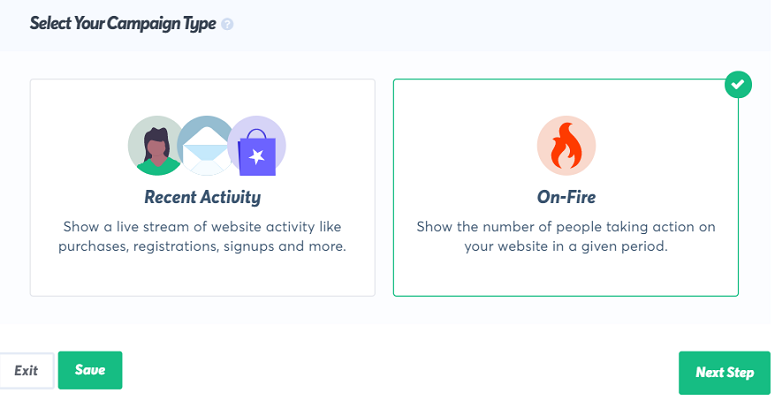 Now scroll down and click on the Next Step button. This page lets you work on the design and appearance of your notifications. Here you can add the name of your visitor, add a message text, link, etc.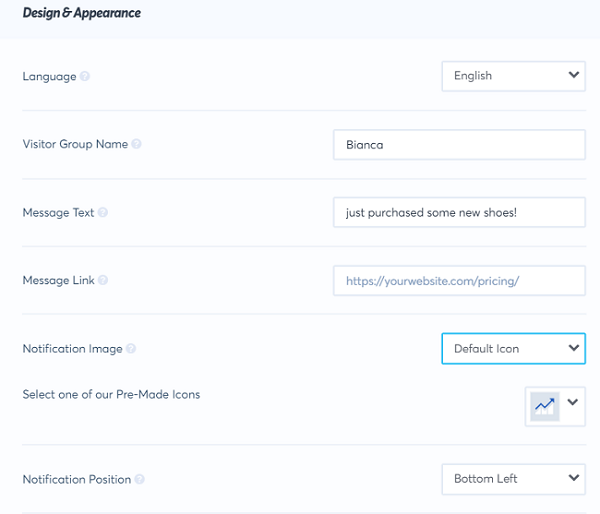 You can also add a notification image, align the notification position, add animation and more to your campaign from this page. By scrolling further down, you'll see the options for more advanced settings. You can have more styling options under this option.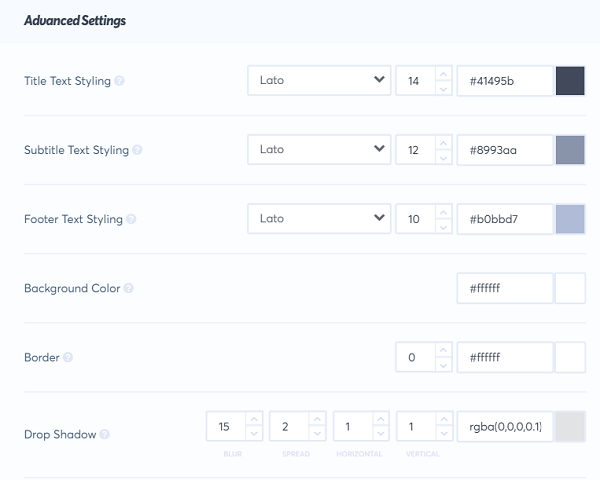 You can also see the live preview of your campaign on the bottom left corner of your screen. Once you're done adding the changes, click on the Next Step button to continue.
In the next step, you can choose how you would like to capture your website activities. You have 2 options here –
Let's select the 1st option. You can now configure your setting to specify how you want AutoMagic to work on. Click on the drop-down arrow and select which of the form activities you want it to capture. You also have the option to add your pages manually by typing in the URL.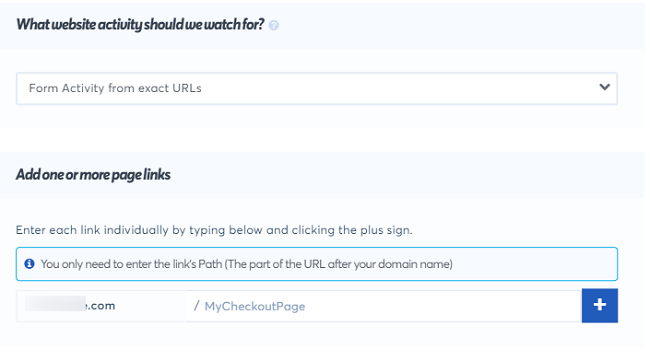 Scroll down the page to find the Advanced settings option. Here you can select the destination you want your successful submissions to be sent to. Once done click on the Next Step button at the end of the page.
The next step is to display your rules. Under this page, you can select the page where you want to display your notification, set a timing after which you want the campaign to appear and more.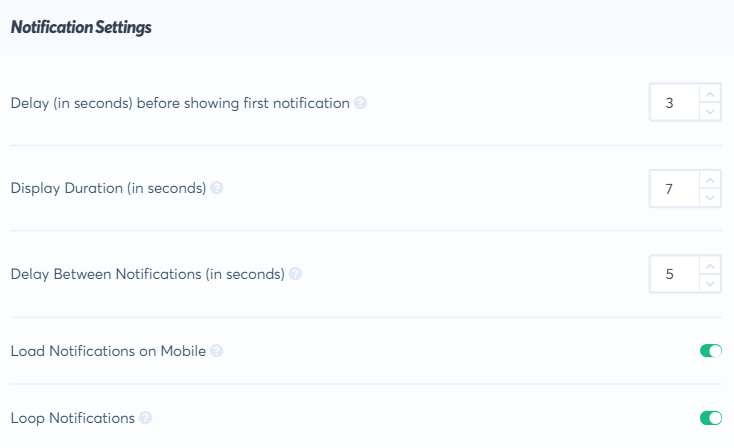 If you need more advanced options, you can have them too. Just scroll down and you'll find them.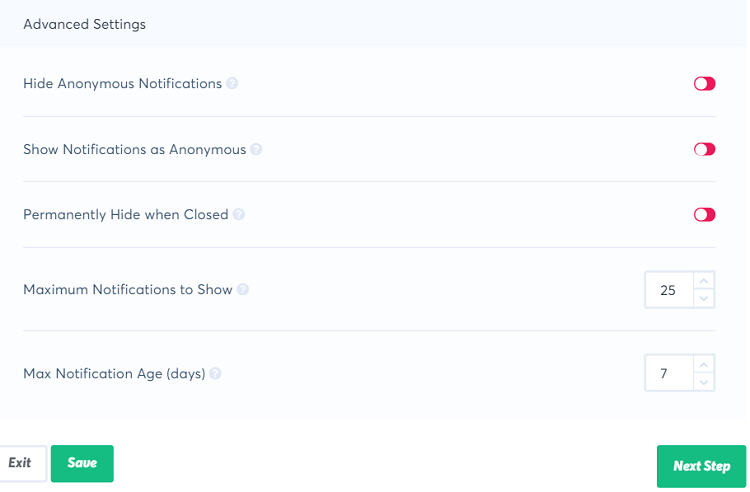 After that click on the Next Step button to move on to the final step.
Step 3: Publish Your Social Proof Campaign
Now that you have created your campaign it's the time to publish it. Publishing your campaign is easy — just click on the Check Now button and your campaign will be live right away.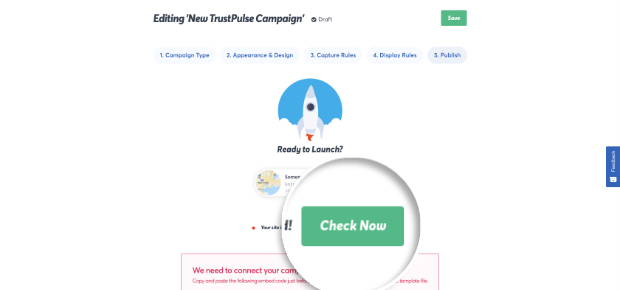 Finally, click on the Launch your campaign button to end you process. The app will confirm the launch with a congratulation message.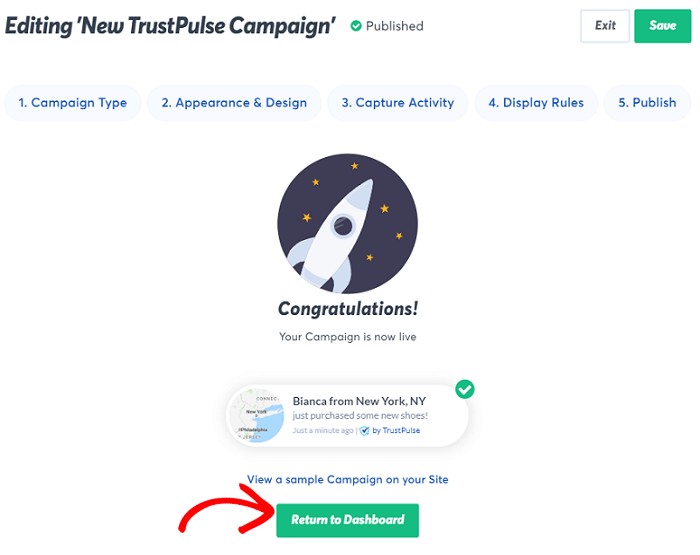 You can use the Return to Dashboard option to check your campaign stats. Here you can check the number of viewers, clicks, and notifications for the campaign that you just created.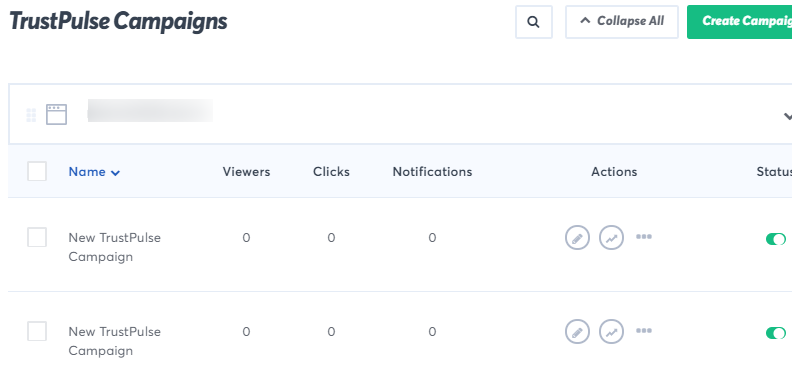 So that's it.
We hope this article helped you set up a FOMO campaign with TrustPulse to build social proof. You might also want to check out our article on boosting engagement using notification bar plugins.