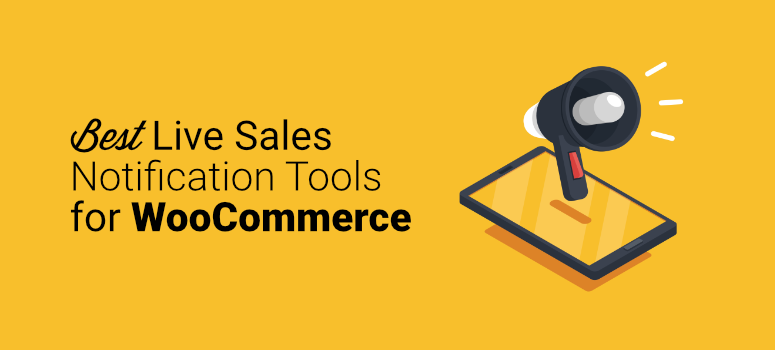 Do you want to add live sales notifications to your eCommerce site?
Live sales notifications alert site visitors every time someone makes a purchase. In real-time, they can see that other customers just like them are buying your products and taking advantage of your brand's offers.
These notifications appear as small popup windows at the corner of a user's screen so they're in touch with your site's latest activity.
Why Add Live Sales Notifications to Your Website?
Live sales notifications work so well for eCommerce sites because of a consumer behavior called social proof. This is a psychological phenomenon that occurs from the feeling of FOMO, or the fear of missing out. When consumers see other consumers buying a brand's products, it encourages them towards copying that action. They want to emulate the feeling of satisfaction and joy they witness from other customers.
Social proof is a powerful driver for customer action. As such, it's a great way to move your site visitors through the conversion funnel and convert them into paying customers. It gives other customers the validation and reassurance they want so they feel more comfortable taking action on your website.
Adding social proof to your website can quickly improve lead generation, boost sales, strengthen customer relationships, and much more. Customers want to see that people just like them enjoy your products and services and have positive things to say about them.
So when you add live sales notifications to your website, you're showing visitors that your content and products are worth their investment because customers love what you create.
Now that we know why live sales notifications are so useful for eCommerce businesses, let's dive into 6 tools that can boost your revenue.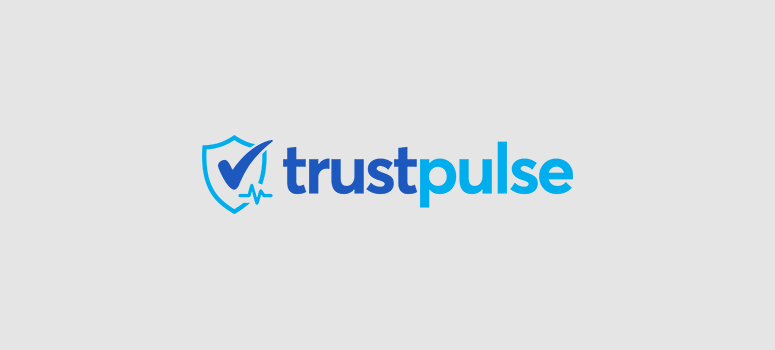 TrustPulse is the #1 social proof software for eCommerce. With TrustPulse, it's easy to create live notification popups for your site to keep your visitors informed and engaged.

TrustPulse comes with real-time event tracking so you can track any movement or action taken on your site. This includes purchases, email signups, demo registrations, and more. It also integrates with all of the popular email marketing services and website platforms so its setup is smooth and easy.
You choose what activity to track and display. You can even set up multiple campaigns to track different activity on your site.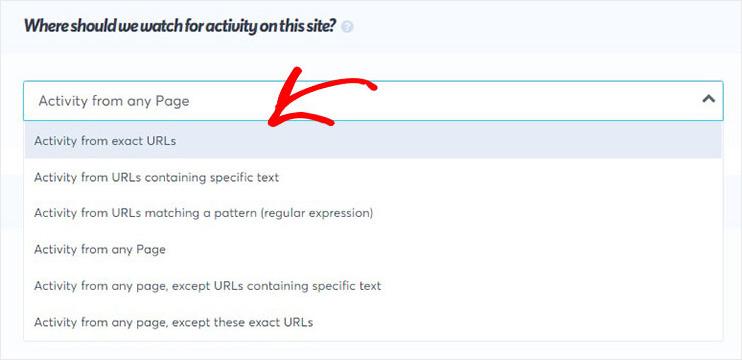 There are smart targeting feature to target visitors with notifications at exactly the right time to boost conversions.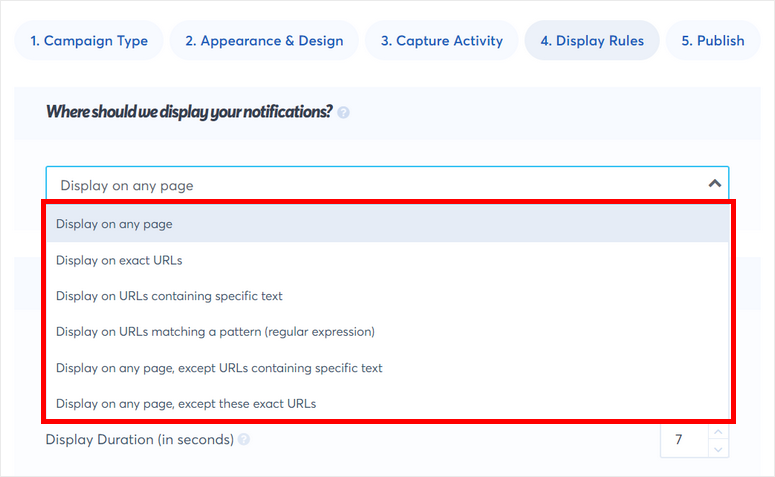 You can check our easy guide on how to create automated recent sales notifications using TrustPulse.
You can choose to show how many people are taking specific action on your website or keep it to individual customers.
Get started with TrustPulse today.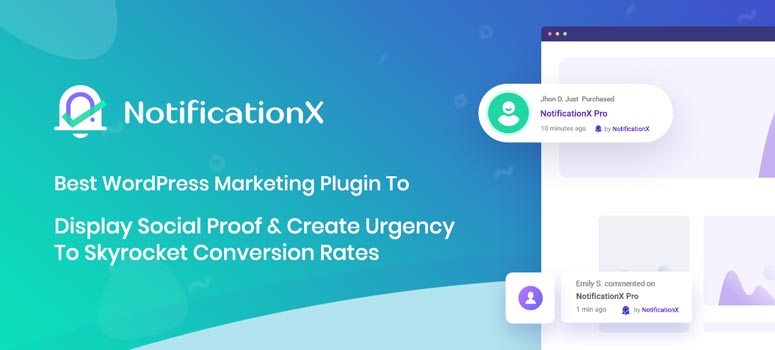 NotificationX is a solid WordPress plugin that can create notification popups on your site. You can show notifications and sales in real-time to let site visitors know what other customers are up to.
This plugin is easy to install and setup so even beginners and non-techies can take advantage of its features. It comes with powerful integrations such as MailChimp, Zapier, ConvertKit, and more so it seamlessly merges with your site.
With NotificationX, you can also create alerts for blog comments, reviews, downloads, email subscriptions, and much more. You can also turn these notifications into a notification bar if you want them to stay on your site.
Get started with NotificationX today.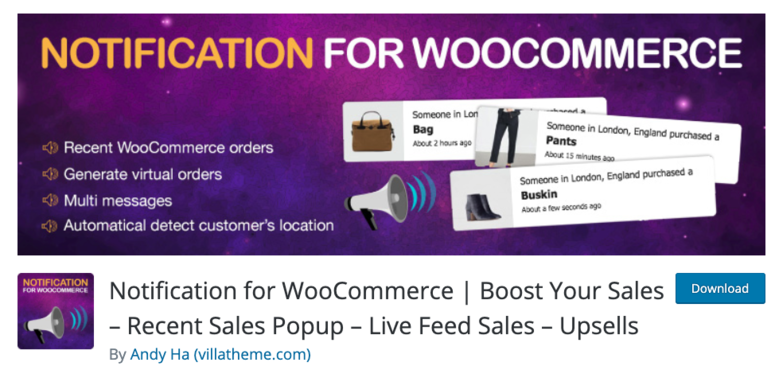 Notification for WooCommerce is a WWooCommerce extension that makes it easy to create recent sales notifications for your WordPress website. It's fully responsive so users get a positive experience no matter what device they're using.
You can choose how much information to share in your notifications, such as customers' names, purchased items, product images, the time they purchased, and more. These details can be the difference between visitors bouncing from your site and purchasing a product.
If your business is new but you still want to garner social proof, you can also display recent virtual orders so no sales go unnoticed. Because this plugin lets you select which products to display, you can also promote new products and boost sales for new launches and campaigns.
Get started with Notification for WooCommerce today.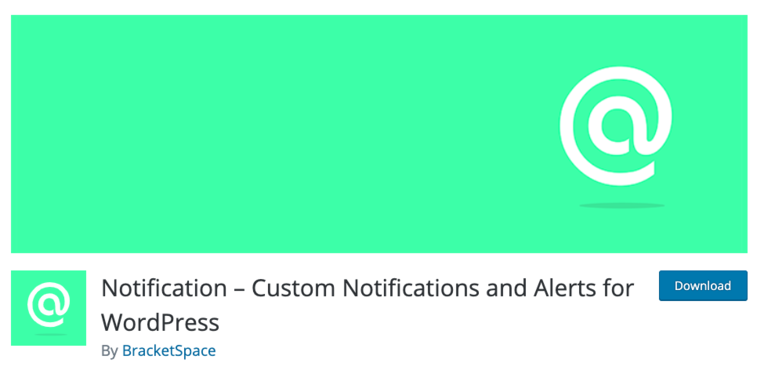 Notification – Custom Notifications and Alerts for WordPress is a custom notification plugin for WordPress. Its intuitive interface makes it easy for both beginners and developers alike to appreciate and implement its features.
This plugin makes it easy to alert users of current and recent sales so they feel encouraged to take similar actions. Using its powerful merge tags, it's easy to customize and set up notifications how you want them in under 5 minutes.
It's fully responsive so users on any device can benefit from its features. Alongside recent sales, you can also alert users when a customer joins your email list, signs up for an exclusive offer, and more.
Get started with Notification – Custom Notifications and Alerts for WordPress today.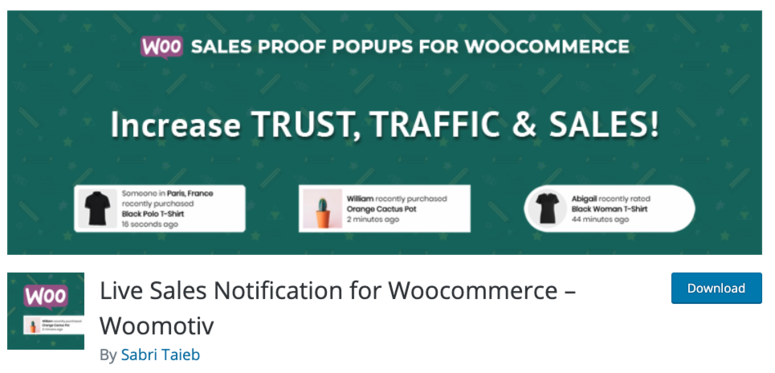 Woomotiv is a plugin designed specifically to showcase live and recent sales on your WordPress website.
With this plugin, there's no restriction on the number of products you can show through your live notifications. If you don't have a ton of orders, you can choose to show virtual orders as well to continue boosting social proof and sales.
Woomotiv also lets you create custom messages for your notifications to personalize your popups and speak to your target audience. Use shortcodes to further customize messages by adding the date, time, customer name, location, product, price, and much more. Change the position, shape, animations, and colors in your popups to further personalize the experience and engage your visitors.
Get started with Woomotiv today.
That's all there is to it! These are the best tools you can use for your WordPress site's live sales notifications.
If you enjoyed this post, feel free to check out our article on the best push notification tools for your WordPress site. It's packed with information to help you choose the push notification tool that's right for you.