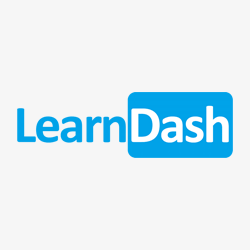 Looking for a LearnDash coupon code? LearnDash is the most popular WordPress LMS (Learning Management System) plugin. It comes with a drag-and-drop course builder to easily design online courses for your users. LearnDash is trusted by major universities, fortune 500 companies, training organizations, and entrepreneurs all over the world. You can use LearnDash to create forums for your students, deliver and track online coursework, sell professional training, and more. If you're looking for a LearnDash promo code so you can get started with the best pricing possible, you're in the right place! At IsItWP we work hard to negotiate exclusive discounts on your behalf. Keep reading to find out how to get the best LearnDash deal possible.
Use our LearnDash coupon code to get the best price!
Get Deal

»

Get the Best Deal on LearnDash WordPress LMS Plugin
No Code Required. Click the button to claim deal.