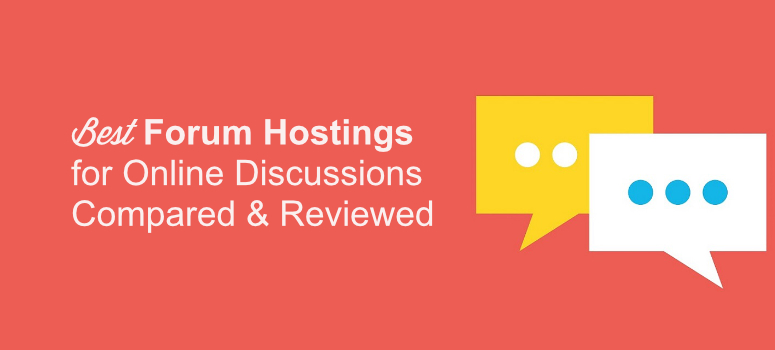 Are you looking for a great forum hosting service?
Forums are online communities used by people with similar interests to communicate with each other through threads of conversations. Users can simply register an account, create a conversation thread, and start the discussion.
Everything in these forums is public, which makes it an excellent platform for users to find and talk about information regarding a certain niche. Forums are also a popular medium to encourage user-generated content around specific topics.
In this article, we'll talk about some of the best forum hosting services that are designed specifically for online forums.
But first, let's talk about why you'd want a forum hosting service in the first place.
Why You Need a Hosting Service for Forums
Unlike a normal web host, forum hosting is a service that's optimized specifically for online forums.
To be clear, though, you can host your forums with a regular web host. You do this by installing a forum application like phpBB, SMF, vBulletin, MyBB, IPB, and others.
But the best solution is to choose a reliable forum host.
That's because forums are used by multiple users at the same time to create content or to communicate with each other. This makes forums a highly resource-intensive platform. As the activities increase and these forums get busier, it starts consuming more server resources than a regular website.
This could have a toll on your forum's performance.
By opting for a forum specific host, you don't have to sacrifice speed or performance. Instead, you can run your forum smoothly, no matter how busy it gets.
Let's now look at a few of the best options for hosting your online forum. We'll start with a couple of web hosts you can use to host both a website and a forum.
Then, we'll include some hosts that specifically focus on online forums.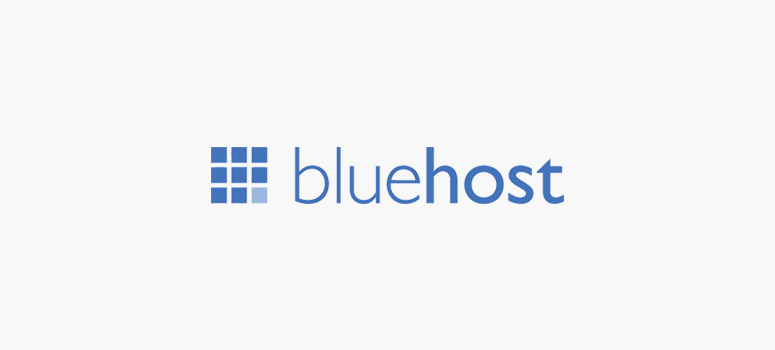 Bluehost is one of the most popular web hosting service providers with excellent performance and great customer service. To build a WordPress-powered forum, all you have to do is choose their WordPress hosting and install a bbPress forum plugin.
It also lets you install phpBB (a forum software) for free with just a single click. With Bluehost, managing your forum tools can be done directly from the cPanel. A good thing about Bluehost is that whenever you need web hosting assistance, you can get in touch with their support team 24/7 via live chat or phone.
Learn more about Bluehost here.

Siteground is a great option for forum hosting services that lets you choose from a range of popular forum software like phpBB, SMF, vBulletin, MyBB and IPB. It uses the latest version of MySQL which is further optimized by SiteGround for handling requests faster.
So no matter how busy your forum gets, SiteGround will give you the best performance and speed.
Apart from that, it offers daily backup and CDN service for free. It also lets you use the latest PHP version, so you have the best performance for your online discussions. Here's more about SiteGround.

Hostinger offers great forum hosting plans for beginners, as well as for large enterprises. You can choose from its 3 different forum hosting plans that won't break the bank.
All of these plans offer great features like 1-click forum install, free domain registration, custom control panel, and more.
You can also get an additional CloudFlare module for an extra layer of DDoS protection and monitoring tools. Hostinger offers you all the options to grow your business, so it's okay if you want to start small.
Here's a complete review of Hostinger.

With HostGator, starting an online community with its phpBB software is quick and easy. If you've already installed phpBB elsewhere, HostGator even offers to transfer it for you.
HostGator's phpBB software offers a free eCommerce platform complete with a shopping cart to sell products from your store. To make your online community appear more vibrant, it offers beautiful themes, too.
To learn more about HostGator, click here.

GreenGeeks offers powerful and reliable forum hosting services. You can use it to install and manage any forum software like vBulletin, SMF, myBB, and IPB to start your community right away.
It also offers free CDN services, forum transfer services, daily backup, and a lot more. If you have a forum hosted elsewhere, you can get it transferred to GreenGeeks without paying a single penny.
If you want to learn more about their hosting services, read our review on GreenGeeks.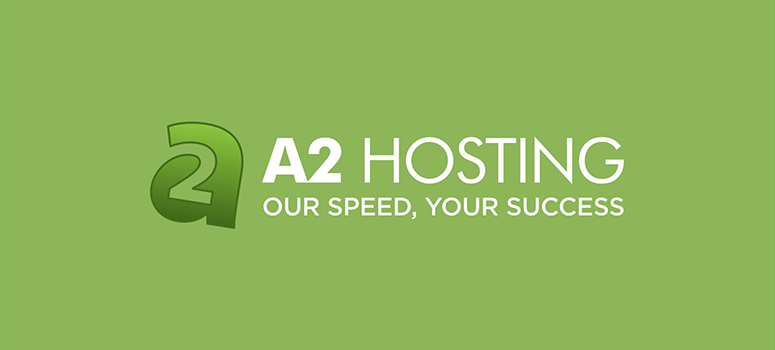 A2 Hosting is yet another perfectly optimized hosting solution for forums. You can set up forum hosting software like MyBB, phpBB, Flatboard, and vBulletin.
If that's not enough, it also supports Vanilla, XenForo, Phorum, bbPress, SMF, AEF, and FluxBB.
A2 Hosting offers free and easy site migration, free SSL, and access to the website builder. On the Drive plan, you get automatic backups, and double the resources. If you want access to features that drive conversion rates, SEO rankings, and faster page loads, then you'll want to the Turbo Boost plan.
You can easily manage your forum hosting by logging into your hosting account. There's an easy control panel to manage everything from one place.
Learn more about A2 Hosting here.

InMotion is another amazing platform that offers a quick solution to anyone who wants to create a forum. You can easily install a forum software like phpBB or SMF within Softaculous that's located in your cPanel and get started right away.
You can also reach out to their support team if you need help with the installation process. And because InMotion offers blazing-fast performance even if your forum starts getting busier, you don't have to worry about experiencing slow speeds.
You can learn more about InMotion here.
We hope this article helps you find the best forum hosting service for your business. Since you're starting a forum, we thought you might also be interested in learning how to create a website like Reddit with WordPress.
Websites like Reddit are great platforms to build active communities that are interested in your niche. That leads to higher traffic for your website and more sales for your products.