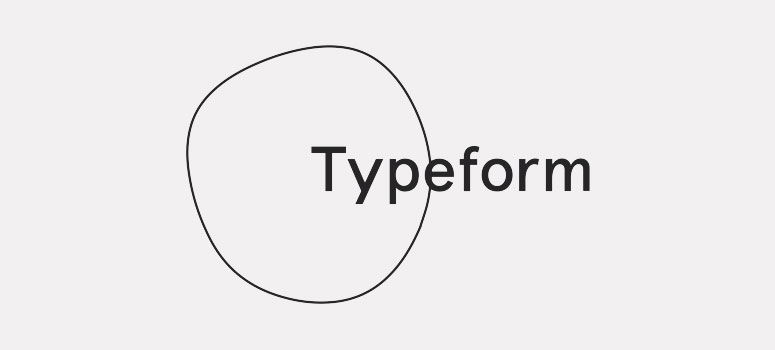 Are you searching for the right survey and form plugin for your WordPress website?
When you create a website, you want it to be perfect so you can attract the right audience and grow your brand. But if you don't have the right tools, it could put you behind hurt your conversions.
In this article, we're going to review Typeform, a conversational form and survey plugin for WordPress. We'll go deeper into its features, performance, and pricing so you can make an informed decision for your site.
But first, let's talk a bit about conversational forms.
What Are Conversational Forms?
It's important to understand what conversational forms are so you can use them effectively on your site.
Most websites use static forms as their contact forms or survey forms. A static form shows the fields that users have to fill out in their entirety before submitting. The information is straightforward and users can see its labels and labeled text.
A conversational form shows the next question only after users have filled out the previous one. Depending on past answers, it chooses the next question so it's more relevant and resonates with users' experiences.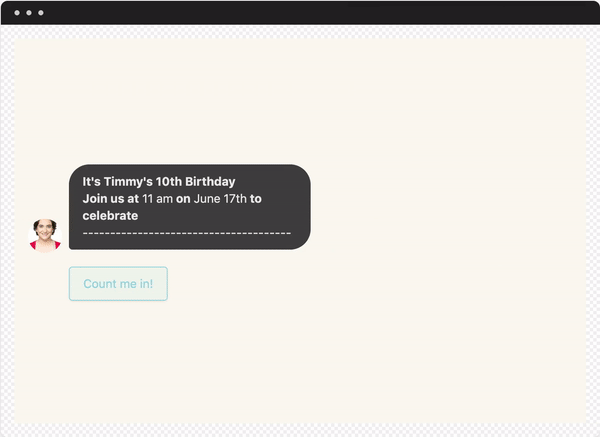 Conversational forms use multiple steps to collect data, which helps their completion rate. They also feel more like a real conversation, which allows businesses to humanize their websites and grab users' attention.
With conversational forms, it's easy to inform the user about the questions you ask and why you're asking them. People want to know who they give their information to and how it'll be used, so providing this information is super effective.
Why Use Conversational Forms on Your WordPress Website?
There are multiple benefits to adding conversational forms and surveys to your site.
Capture More Leads
Asking users to fill out information step-by-step encourages them to engage with your form. It grabs their attention and provides a smooth user experience they can enjoy. Using custom designs and a sleek interface will further improve your form's completion rate.
Collect Valuable Data
Humanize Your Forms
Static forms used by most websites are straightforward and offer a uniform experience to users. People want authentic connections with the brands they invest in. Conversational forms work more like a two-sided conversation to add a human element to your website and make users feel secure sharing their information.
As each question passes, conversational forms collect valuable visitor data to help you improve future campaigns, increase conversions, and understand your audience. It's a more detailed looked into each customer and how you can cater to their needs.
Create Personalized Interactions
Because conversational forms are great at collecting user data, it's easier to create personalized interactions with your site visitors. When you understand their needs and interests, it's easier to use segmentation and send tailored marketing messages.
Build Trust with Visitors
Visitors on your site need to build trust with your brand before they feel ready to take action. Conversational forms use humanlike interaction, personality, and user information to engage visitors and build trust. People aren't quick to give away their personal information online and many fear for their security. So engaging with a form that carries a friendly conversation eases their doubts and helps them convert.
Now that we know why conversational forms are beneficial for your site, let's dig deeper into our review of Typeform.
Creating Conversational Forms with Typeform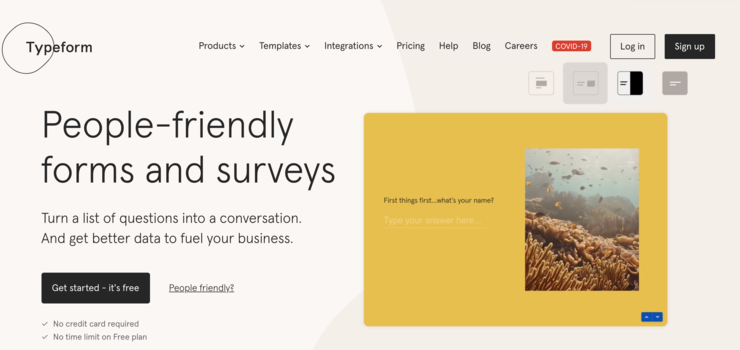 Typeform is one of the most popular conversational form builders available. It's its own software, meaning that users can create forms through its platform and then manually add them to their WordPress site.
Building forms with Typeform is simple and doesn't require much effort. Its builder is user friendly and takes little time to set up from start to finish. In seconds, you can add and edit questions, customize its look, preview before you publish, and much more.
You can use Typeform to create any kind of conversational form you'd like, including quizzes, surveys, polls, order forms, you name it.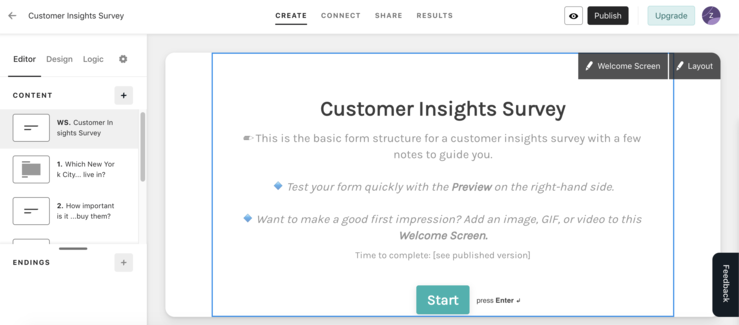 Although Typeform comes with many powerful features, beginners might feel intimidated by its mandatory use of code. To build forms, you need to copy the embed code and paste it into every post and page you want it to appear on your site. If you don't want to mess with HTML or don't know much about it, then this might not be the form solution for you.
Additionally, you need to log in to Typeform to build your forms. You can't do so from your WordPress dashboard, which might deter some users from choosing this option.
Let's take a look at some of Typeform's features that make it popular with WordPress users.
Typeform's Features
Typeform's features include:
Smart jump: Shows different questions based on users' previous answers.
Customization: Comes with 60+ premade templates and customization options so your forms match your WordPress theme.
Integrations: Integrates with the most popular WordPress plugins such as MailChimp, HubSpot, Constant Contact, Drip, and many more.
Responsive: Optimized for users on all devices, including mobile and desktop.
Personalized User Flows: Build different question paths based on the data you collect from site visitors.
Pricing Options for Typeform
Typeform comes with a free plan for users who aren't looking to spend money. However, its premium subscriptions come with many powerful features that enhance its use and effectiveness.
There are 3 premium subscription options:
Essentials: $35 USD per month
Professional: $50 USD per month
Premium: $83 USD per month
A Better and Cheaper Alternative: WPForms
Although Typeform is a solid option for a WordPress form builder, it's not the perfect solution for everyone.
Beginners might find it difficult to embed HTML code into WordPress. Others might dislike that they have to log into Typeform's platform to build forms and then manually add them to their site.
On the other hand, WPForms is beginner-friendly and super easy to use.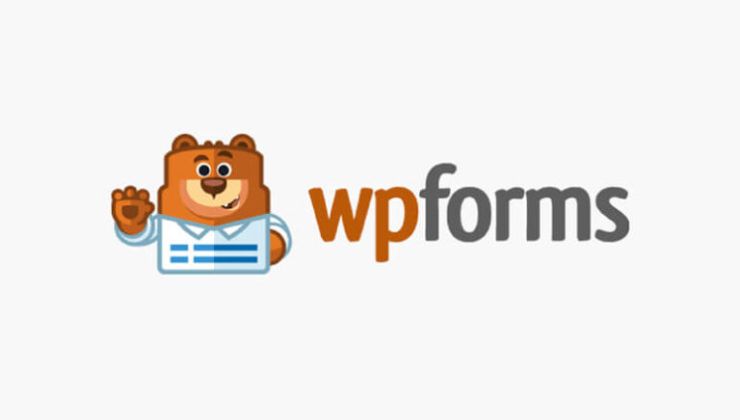 Its drag-and-drop builder makes it easy to create forms and add them to your website straight from your WordPress dashboard. Setup only takes minutes so your forms are complete in no time.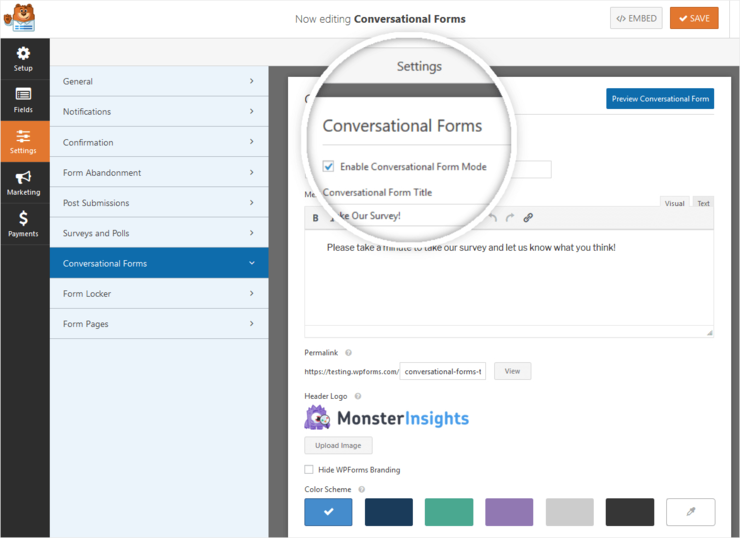 This alternative option is also more cost-effective than Typeform based on its pricing plans and the features that come with it. For less money, you get more features, which makes WPForms the more budget-friendly option.
The forms you create on WPForms are 100% responsive so they provide an excellent user experience for your users. No matter what device they're on, your forms will be simple and fun to interact with.
WPForms is also easy to embed into your WordPress website using a shortcode. You don't need fancy code or HTML knowledge to add conversational forms to your website, and you can do so right from your WordPress dashboard. Place them wherever you'd like, including your homepage, sidebar, blog posts, and more.
It even has conditional logic that lets you personalize the form experience.
It also integrates with popular email marketing services so you can automatically add subscribers to your email list from any form. Some of these include MailChimp, Constant Contact, AWeber, GetResponse, and Campaign Monitor.
We conclude that WPForms is the superior form builder plugin. It's perfect for users who want a simple, no-hassle alternative to Typeform where you can easily build forms through WordPress.
We hope you enjoyed this review of Typeform.
Don't forget to check out our list of the best form plugins for WordPress. Most options are free and easy to use so you can choose the plugin that works for you.