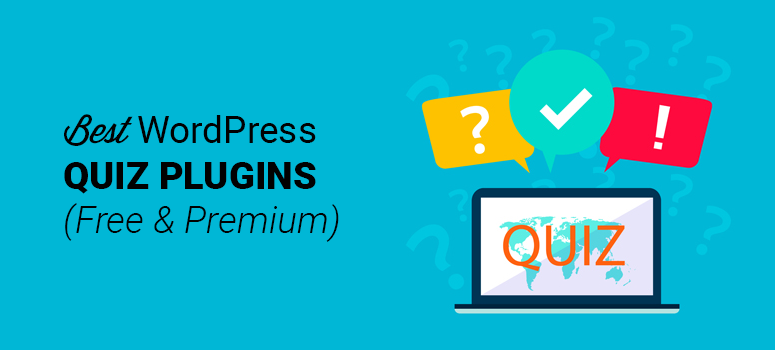 Are you looking for the best WordPress quiz plugins? Great idea! Quizzes are a great way to drive traffic to your website and increase user engagement.
In this article, we'll introduce you to the 12 best WordPress quiz plugins on the market.
Why Use a Quiz Plugin?
Quizzes can be a fun and effective part of your marketing strategy. By utilizing one of the best WordPress quiz plugins, you can quickly and easily craft a professional-looking quiz for your website.
Online audiences are addicted to quizzes. If you embed a quiz onto your WordPress site as a page feature or as part of a blog post, you'll have an attention-grabbing device at your disposal to drive additional traffic your way.
As a general rule, people tend to be self-absorbed, and quizzes play into this mentality. Provided your quizzes aren't too long (the modern populace also has a short attention span!), you can tap into your website visitors' psychological need to self-evaluate.
Quizzes also tap into our human need to share and compare aspects of ourselves with others. This is a main element of why quizzes make for great marketing! Quizzes are insanely shareable. So, not only will users stay and engage with the quiz while on your site, they'll share their results, with a link back to your site, to send more traffic your way.
With the best WordPress quiz plugins at your disposal, you can use this marketing strategy to your advantage with shockingly good results. The ROI (return on investment) for purchasing a quiz plugin is extremely high.
That said, are you ready to check out the best WordPress quiz plugins? Awesome. Let's get started.

You may recognize WPForms as one of the best contact forms plugin for WordPress. But did you know it can also be used to create surveys and polls?
You'll need WPForms' Pro plan in order to use their surveys and polls addon. Fortunately, IsItWP users can get 10% off the total price when they use the coupon code SAVE10.
With a little manipulation behind-the-scenes, WPForms' surveys and polls addon can be transformed into a one-of-a-kind quiz for your website. Embedding is easy, and your quiz can be placed on a post, page, or widget-ready area.
Related: How to create a Typeform style form in WordPress
WPForms' intuitive drag and drop builder makes it easy to build and customize a quiz that's sure to blow your audience away!
Get Started with WPForms Today!

With over 200 pre-built templates in 37 different niches, TryInteract makes it simple to create a custom quiz specifically for your website.
You'll have control over all your quizzes' colors, fonts, images, and logos. Building a quiz that matches your brand has never been easier.
You can also use TryInteract to capture leads and convert them into subscribers by having an optin option at the end of each quiz. Don't want just anyone joining your list? No problem. You can segment your audience and convert only users who've scored 50 percent or higher on your quiz.
Best of all? TryInteract quizzes are fully GDPR compliant and the company itself is registered with Privacy Shield. Your users will feel safe answering your questions, and you'll be recognized as a trusted site owner.
Get Started with TryInteract Today!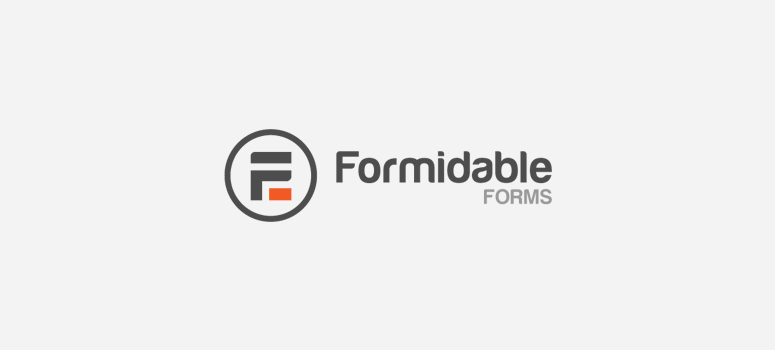 Formidable Forms is the most advanced form builder for WordPress. With this plugin, you can create quizzes, surveys, polls, calculator forms, payment forms, registration forms, and much more.
Creating a quiz isn't difficult thanks to the drag and drop form builder and customizable form templates. Plus, you can automatically score quizzes based on a quiz key and you can display quiz scores in an email, success message, or a view.
It also comes with powerful features like smart conditional logic, radio button images, a visual form styler, user tracking, and more.
Get Started with Formidable Forms Today!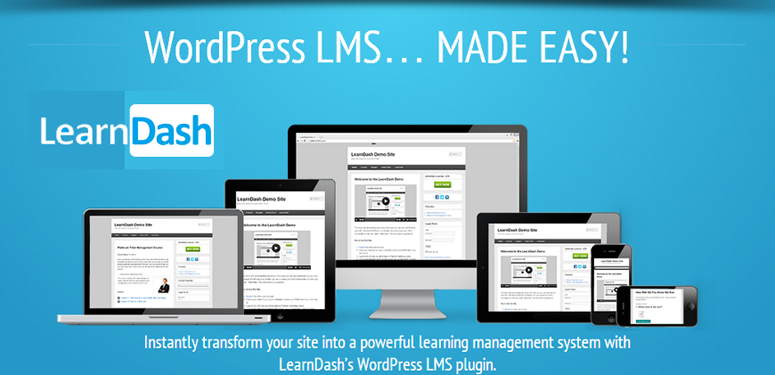 LearnDash is one of our favorite LMS (learning management system) plugins. Part of what puts it ahead of the crowd is its interactive quiz feature.
If you have a membership site or online course and want to quiz your users, LearnDash is the perfect plugin for the job.
Not only will you be able to quiz your users, you'll also be able to grade their answers and award them badges for successful completion. By making your users feel good about themselves, you'll increase further engagement exponentially.
Get Started with LearnDash Today!

Quiz me, Daddy! Polldaddy is one of the best WordPress quiz plugins because it was created by Automattic, the company behind WordPress.com and the progenitors of plugins.
Not only are Polldaddy quizzes highly customizable and easy to create via their advanced editor, you can also access in-depth reports of your users' engagements with them. Plus, those reports can be exported in CSV, Excel, PDF, Google Docs, and XML formats.
You can add images and videos, including content from YouTube, Flickr, or Google Maps.
Get started with Polldaddy Today!

Easy to use and 100 percent free, WP Quiz is a great option, especially if you're on a tight budget.
You can use WP Quiz with virtually any WordPress theme, and create an unlimited number of quizzes for your audience. Quiz types include trivia quizzes, personality quizzes, and flip quizzes. All of which can be configured for single or multi-page layouts.
WP Quiz allows you to customize the fonts, background colors, and progress bars for each quiz you build. And they're simple to add to your posts and pages via the shortcode support.
Last, your quizzes will be highly shareable thanks to the social share buttons included with the plugin.
Get Started with WP Quiz Today!

Formerly known as Quiz Master Next, the Quiz and Survey Master plugin is perfect for business owners. You can easily create quizzes to gauge employee satisfaction or gather customer feedback.
If you want to limit the number of people who take your quiz, you can set Quiz and Survey Master to only show quizzes to logged-in users. You can also schedule when quizzes are active on your site. Or, to further limit over-usage of your quizzes, you can set the amount of attempts a user has to complete a quiz.
For math buffs, you'll be happy to know that you can create and display complex mathematical formulas using Quiz and Survey Master. This makes it perfect for math-based online courses or mentoring programs.
Get Started with Quiz and Survey Master Today!

It's all in the name: mTouch Quiz is a touch-friendly plugin. Meaning, it's great for mobile or tablet quizzes in which users touch their screens to select their answers.
mTouch Quiz is quick and easy to use, and you can even create custom start and finish pages to dazzle your users with.
Get Started with mTouch Quiz Today!

If you're looking for a quiz plugin to gain additional leads, then ARI Steam Quiz is a great choice.
This plugin integrates with AWeber, Drip, ConstantContact which is a great alternative to MailChimp and many other email marketing services. It also integrates with popular email services, Facebook, Twitter, Pinterest, LinkedIn, and other social networks for easy sharing.
ARI Stream Quiz is also translation-ready so you can communicate with users from all over the world.
Get Started with ARI Stream Quiz Today!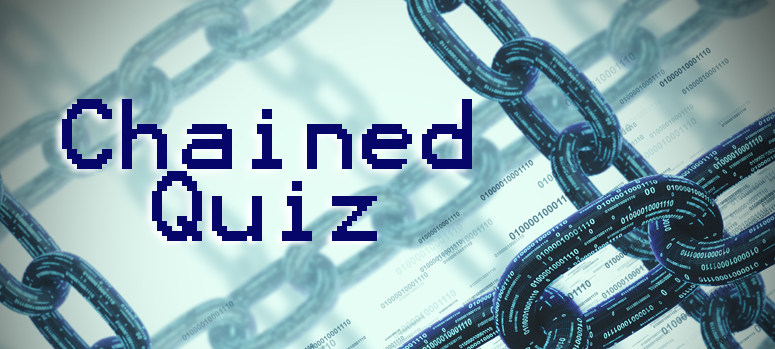 Using conditional logic, you can build a "chained" quiz in which the next question depends on the previous answer submitted by the user.
Chained Quiz is perfect for essay-style questions. You can even assign point values to grade the user's answers.
For added value, Chained Quiz allows you to export users' answers into a CSV file so that you can analyze their results in Excel.
Get Started with Chained Quiz Today!

Featured images, including animated GIFs, are a big part of what makes HD Quiz special. It's a very visual quiz-building plugin. You can even use images as answers!
Build an unlimited amount of mobile-friendly quizzes with this free plugin. It's fun and easy to use, and will create quizzes for your website akin to what you might see on Buzzfeed.
Get Started with HD Quiz Today!

Curiosity won't kill this cat! Quiz Cat encourages curious users to engage with customized quizzes embedded on your WordPress posts and pages.
Create an unlimited number of multiple-choice quizzes. To keep users guessing, Quiz Cat randomly shuffles the answers to each question so they're never in the same order. No cheating THIS cat!
Translation-ready and embeddable via shortcodes, Quiz Cat is a great free tool and definitely one of the best WordPress quiz plugins.
Get Started with Quiz Cat Today!
We hope this article helped you discover the best WordPress Quiz plugins.
If you enjoyed this post, you might like our step-by-step guide on how to easily create a survey in WordPress.
Additionally, you can check our guide on the best gamification plugins that will help you add fun games to your site to engage visitors.