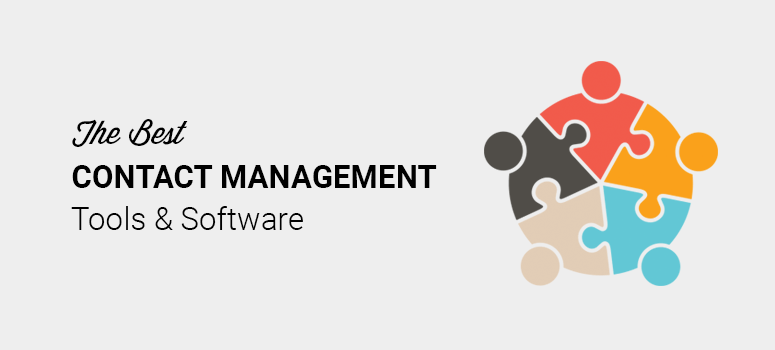 Are you looking for the best contact management tools?
Building contacts is the backbone of any business, and contact management is the key to efficient growth. When you have your list of leads or clients well-organized, it becomes easier to connect and communicate with your customers.
If you manually maintain contacts, it'll take tons of your valuable time to sort through your contact list. On the other hand, contact management tools are designed to do all the heavy lifting for you.
These tools can create contact lists, segment your contacts, filter contacts based on your preferences, and more. Now all you need to do is find the right contact management software to automate the process.
In this article, we'll share some of the best contact management tools and software to manage your lists professionally.
Best Contact Management Tools and Software
Below, you'll find the top-quality contact management tools and software for your business website. Each tool offers a unique set of features to maintain your contact lists in a way that saves you time, energy, and headaches.
Let's get started.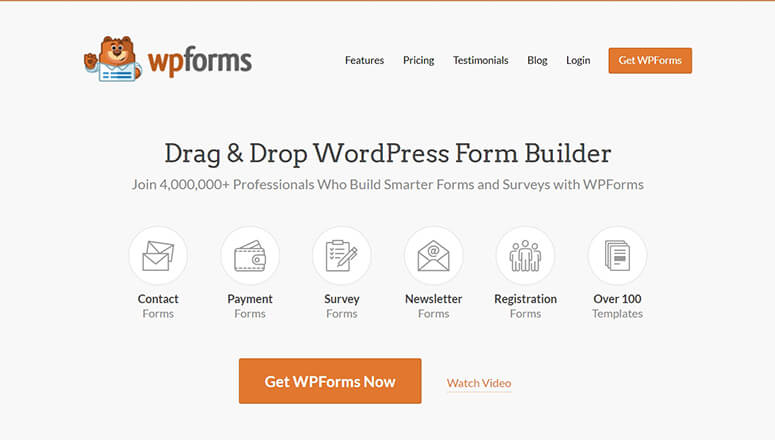 WPForms is the most beginner-friendly contact form plugin. It comes with dozens of addons to connect your website with third-party services, including customer relationship management tools.
It has a drag and drop form builder to create fully custom forms without needing any coding skills or technical experience.
WPForms also manages submissions by adding contact details into lists and segments. That way, you can personalize your communication with customers on a more personal level.
Among other features, it lets you add notes to individual entries for further personalization. You can view and manage contacts within your WordPress dashboard.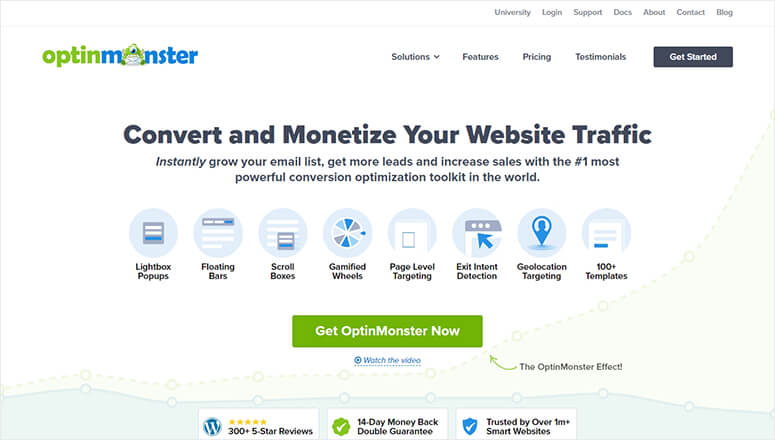 OptinMonster is the best lead generation and conversion optimization software on the market. It comes with a powerful toolkit to manage your contacts and leads. This allows you to connect with customers, build relationships, and grow your business easily.
It captures leads with tools like the popular Exit-Intent® Technology and saves them in your OptinMonster account. Or, it will send the new contacts directly to your email provider.
All contacts can be sorted based on their individual activities and actions on your website.
OptinMonster offers hundreds of ready-made templates for creating lead generation popups, floating bars, fullscreen campaigns, and more. That makes OptinMonster a complete contact management tool to get new signups and store contacts in proper lists for your convenience.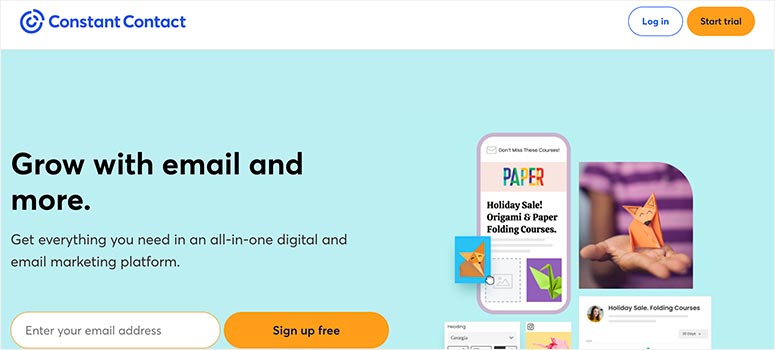 Constant Contact is a popular email marketing tool for small businesses. It improves your communication with customers and new website visitors by sending regular emails automatically.
It also lets you import contacts from Excel, Outlook, Salesforce, and other contact management tools. Furthermore, Constant Contact gives you the option to add contacts manually or use other channels like social media networks.
All contacts are managed within the dashboard of your website. You have the ability to specify email settings for each contact individually. You can also send personalized emails based on user behavior or your custom settings easily.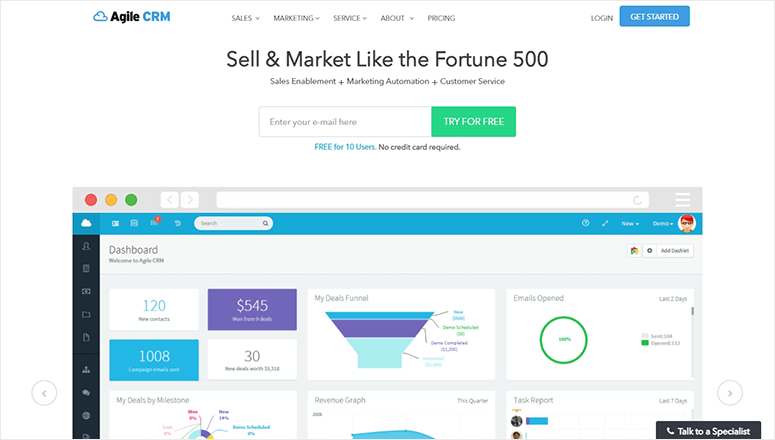 Agile CRM is an all-in-one customer relationship and contact management software. It's the perfect choice for consistent messaging with customers.
Agile CRM has a single-page contact management software that helps to convert your potential leads into paying customers. With 1-click phone calling and voicemail automation, it's easier to connect with your contact lists and build relationships.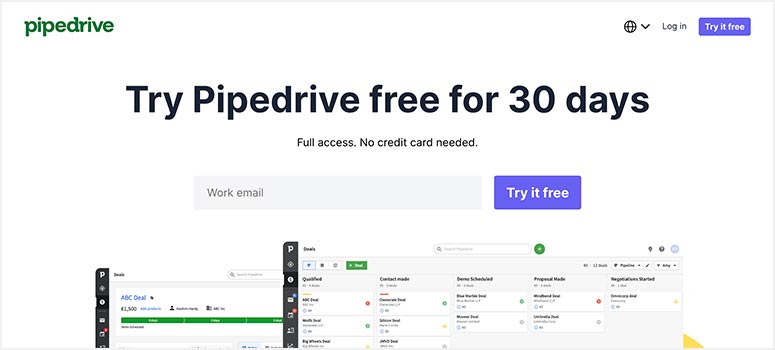 Pipedrive is a contact management software to automate and grow your business. It offers chatbots and website forms to get new leads that convert. Track your communications within the same dashboard where you manage your contacts and leads for a better experience.
Pipedrive also has mobile apps and integrations to boost your sales. It provides transparency and security, so you get complete control over your contacts. Get complete insights on your campaigns and improve the marketing process to increase revenue.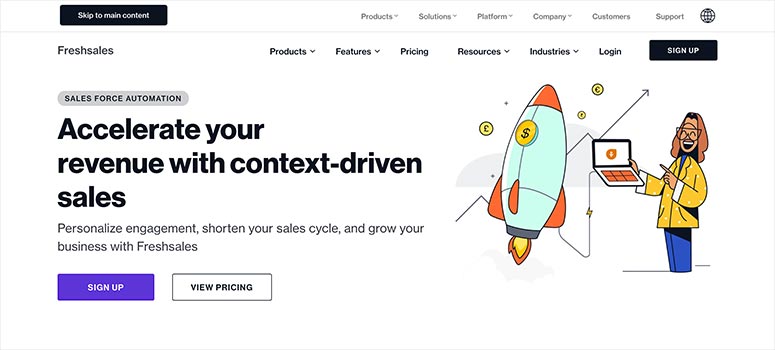 Freshsales CRM is an A.I.-based contact management software and customer relationships tool. It provides a comprehensive solution to boost engagement with customers and get more sales.
Among other features, it helps automate your daily messaging, monitor your customers' journey, and more. This software has many other automation options for sales activities, smart insights, and managing contact lists.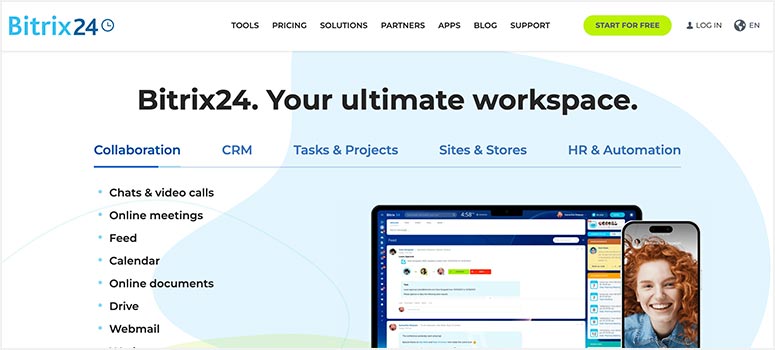 Bitrix24 is a free helpdesk and chat software with premium-quality contact management service. When you communicate with customers through any platform, you gather their personal information, including contact details. This information can automatically become a part of your contact lists and helps personalize messages.
It also offers several tools for relationship management, projects management, communication, and more. With collaboration and integration options available, it's the right CRM software and contact management tool for any business niche.
And that's all for today! We hope this article has helped you find the best contact management tools and software.
You may also want to check out our guide on best WordPRress CRM plugins.
That article will show you even more tools to help you manage your contacts like a pro!