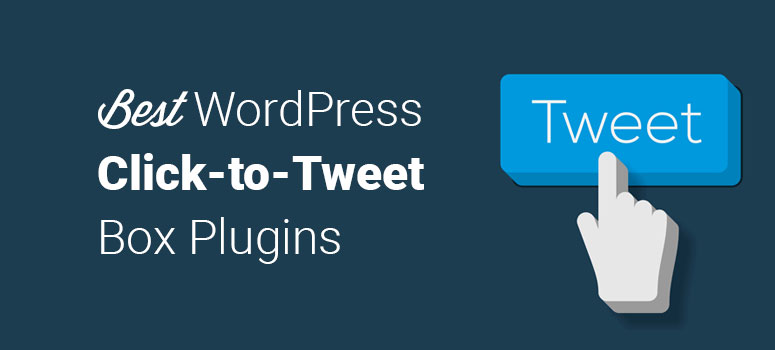 Want to add a click-to-tweet button to your WordPress posts and pages? Adding Twitter to your social media marketing strategy can be a wonderful idea to reach out to a huge group of a targeted audience.
By adding a click-to-tweet button, you can make it easy for your readers to share your content on Twitter.
In today's article, we'll show you some of the coolest click-to-tweet plugins. So let's check them out.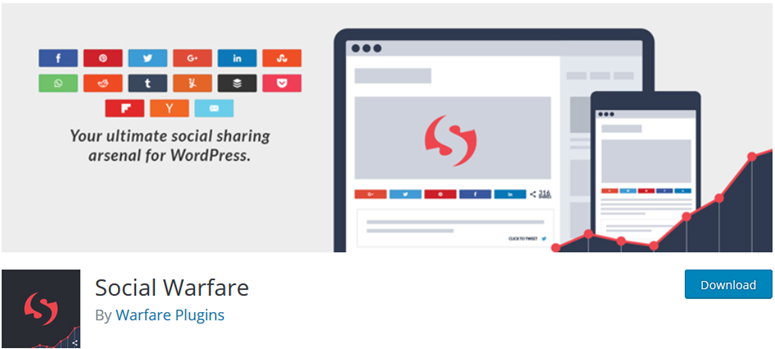 Social Warfare is one of the most popular social sharing WordPress plugins that enables you to add a tweet button on your site. With Social Warfare, you even get to create beautiful in-post tweetable quotes, so that its easier for people to share a specific part of your post or page.
You can also add a large image summary card to your tweets and enable adding the via@(username) option automatically. Aside from click-to-tweet button, you can also add beautiful and light-weight customizable social sharing buttons. It also lets you have full control over the content that you want your visitors to share.
From changing its color to adjusting its size, you can do everything to make it look appealing to your visitors.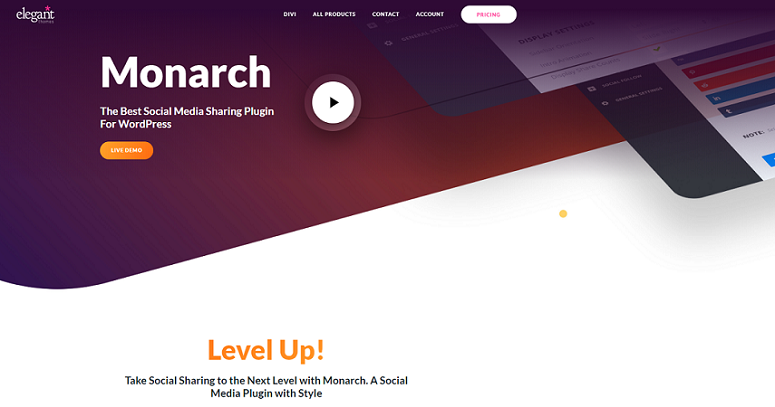 Monarch is a brilliant social sharing plugin that lets you create a stunning click-to-tweet button. This plugin comes with more than 35 different social networking options. You can choose the one you like and then add their share buttons to your posts and pages.
Monarch offers 5 different locations where you can add your buttons. It can be above or below your content, on your media files, as a pop-up or a fly-in. The pop-ups and fly-ins come in 6 different styles, so you can choose the one you like the best.
You also have the option to customize your button size and shape. If you want, you can even add hover effects to your buttons. Apart from that, you can align your buttons, display network names and social counts, place buttons in the widget area. Monarch is also among the best WordPress Pinterest plugins.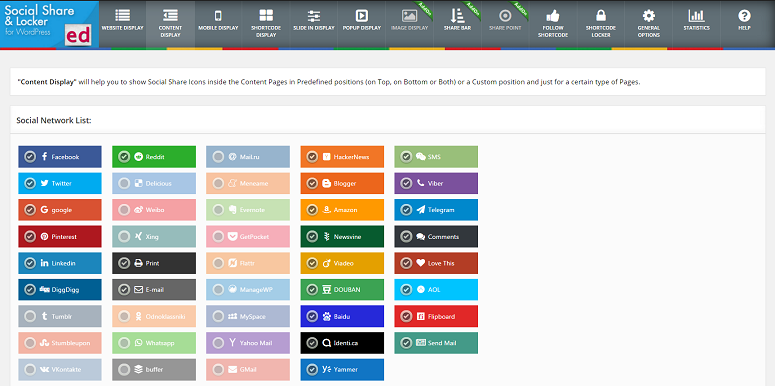 The Social Share & Locker plugin is a fully responsive and all-in-one social sharing plugin that makes sharing your content easier. It comes with 60 different social platform options. This means it has almost every option that you can think of.
The plugin also offers great features to make your conversions easier with the social locker feature. You have multiple options to display your share buttons, such as a typical tweet button, click to tweet option and more. The buttons come in two different styles: vertical and horizontal.
The Visual composer that comes with the plugin makes it easy to build a button. Besides, you have CSS3 hover effects, realistic share counts, social locker shortcode generator and a lot more. Overall, this plugin is a perfect one to boost your social shares.

MashShare is another amazing WordPress social plugin, specially designed to let you add share buttons to your website. By using this plugin, you can share the content across social platforms like Twitter, Facebook, Pinterest, etc.
Mashshare offers amazing customization options so you can use it to style your buttons the way you want. From changing its default colors, fonts, shape and size, you can do a lot to make them look appealing.
If you want to display the number of shares you have received, that's possible too. To make it responsive across different screen sizes, you can use separate positions to place your buttons.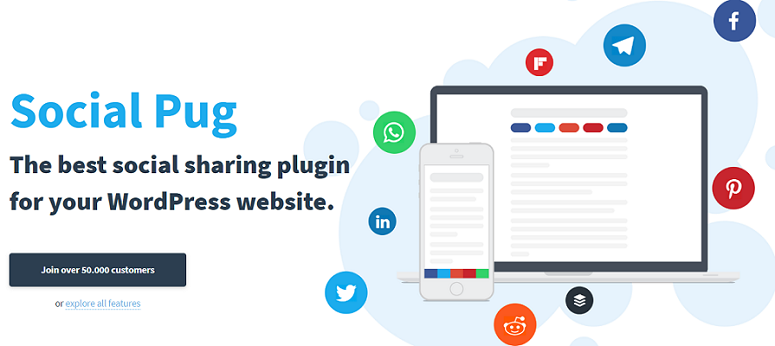 Social Pug is yet another social sharing plugin. Supporting more than 14 social networking platforms, this plugin has everything you need to encourage your visitors to share your content.
To add your buttons, you can use 5 different styles that the plugin offers. It can either be the inline buttons, floating share buttons, pop-ups or mobile sticky button. You also have the option to hide or show your social counts.
The plugin lets you set a specific number, and after reaching that it will automatically start displaying your share counts. If you ever lose your counts due to a technical error, the plugin lets you recover them without a missing a single count.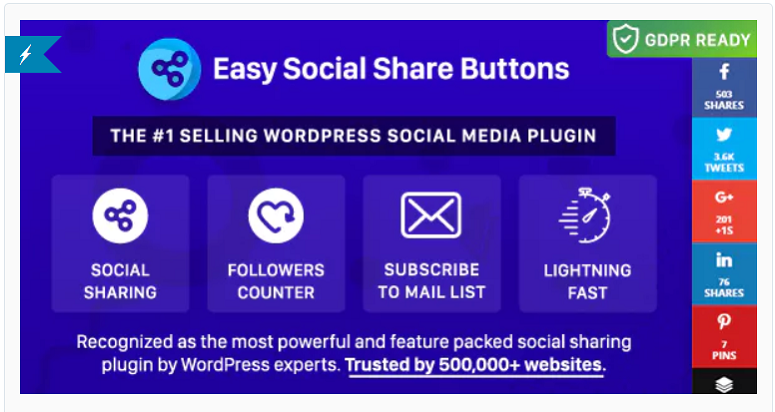 Easy Social Share Buttons is yet another amazing social share plugin that has been loaded with amazing features. With this plugin, not only can you allow people to share your content easily, but you also get to add a social share counter and keep track of the number of shares you have received.
You can also pick one of the 55 beautiful templates and use the personal template builder to customize the way they look. The plugin offers over 50 social networking options. So you are free to pick your favorite platform and add its button to your site.
With its latest update, Easy Social Share Buttons have become compatible with GDPR and the new Gutenberg block editor. You can also use it with other advanced plugins and most of the popular themes without having to worry about the compatibility issue.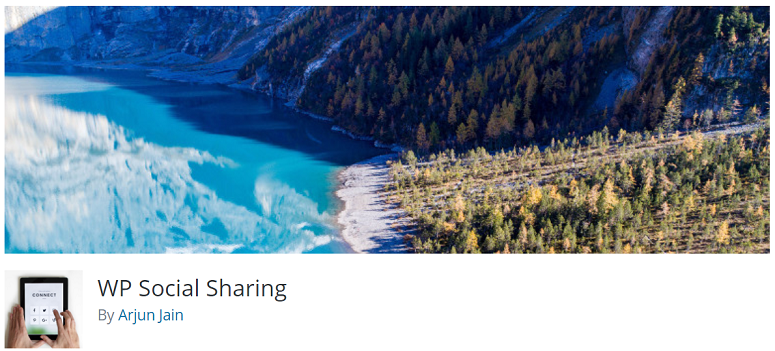 WP Social Sharing is a free social sharing plugin that lets you add some catchy sharing buttons on your posts and pages. The plugin currently offers Facebook, Twitter, Linkedin, Xing, Reddit, and Pinterest share buttons and you can add them to your posts, pages as well as any custom post types.
This plugin uses CSS 3 to create buttons without any images. All these buttons are super responsive, meaning they look great on all devices.
After adding the buttons to your website, you can easily reorder them if you want. The best thing is that you can add the buttons anywhere you want on the website. It also has the options to add text right before your buttons.

Better Click to Tweet is another amazing free WordPress plugin that makes sharing your content on Twitter super easy. Just like the name suggests, with this plugin, you can tweet your content with just a single click.
You can create tweetable content using the shortcode generated by the plugin or through the Gutenberg editor. You can use the buttons to let your visitors tweet a link to one of your content or encourage them to tweet a section of it.
Just put the tweet button in the section that you think deserves a tweet and your content is ready to be shared. You can also style your buttons using the premium addons available for the plugin.
These are some of the best click-to-tweet plugins that you can use on your website. You might also be interested in learning how to add click to tweet boxes in your WordPress post.