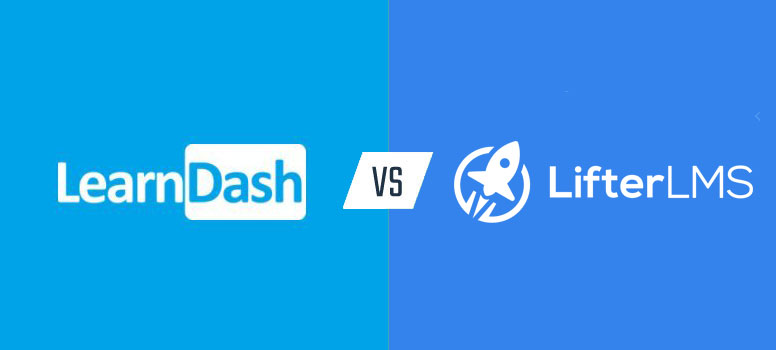 LearnDash and LifterLMS are 2 of the best LMS (learning management system) plugins for WordPress. But which is truly the best LMS plugin: LearnDash or LifterLMS?
Not every learning management system is created equal. It's important for you to understand how these 2 LMS plugins differ from each other, regarding their pricing plans and features. With our unbiased comparison between LearnDash and LifterLMS, we'll help you decide which one is the best choice for you.
LearnDash vs. LifterLMS – Table of Contents
To help you know the differences we have come up with this Learndash vs. LifterLMS comparison post. In this post, we will do a side-by-side comparison of the plugins and see which one can be a better option for your next project.
In doing so, we'll mainly look at 6 aspects –
You may also want to check out Thrive Apprentice. It's a really solid platform to build online courses.
Let's start with a quick overview of both the plugins. This will help you get to know the plugins better if you are not familiar with them.
LearnDash vs. LifterLMS – Overview

Learndash and LifterLMS are two excellent WordPress LMS plugins that let you create online course websites for your users.
LearnDash claims to be the most trusted LMS plugin for WordPress. They boast an impressive customer list, including Fortune 500 companies and major universities around the globe for creating online courses.
LearnDash is a premium plugin that comes with tons of features to create online courses on your site.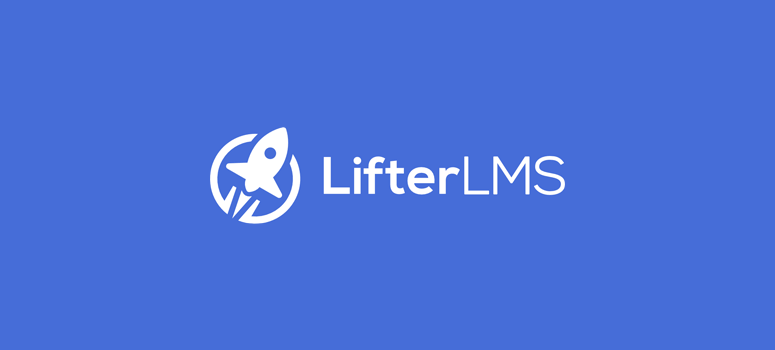 On the other hand, LifterLMS is a freemium LMS plugin that sells premium addons separately or as a bundle. It's yet another complete LMS package that lets you build online courses quickly and easily.
LearnDash vs. LifterLMS – Ease of Use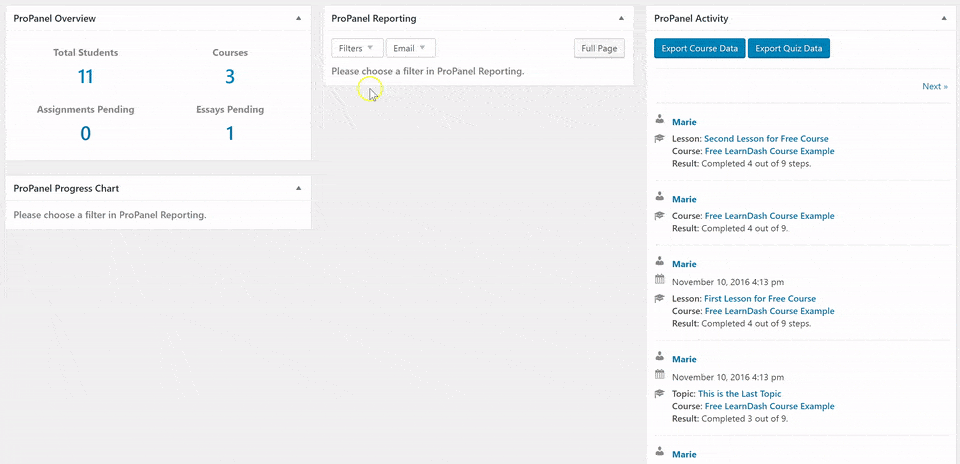 This plugin is pretty easy to use. With LearnDash, you get a dedicated dashboard that lets you create course materials, lessons, topics, quizzes, certificates, assignments, groups, and more. It lets you export your user course and quizz reports to any other platforms with ease.
The settings tab lets you enable various options like course auto roll, bypass course limits, and more. If you know how to create posts and pages in WordPress, then you'll find it super easy to create an online course with LearnDash.
With Plus and Pro plans, you'll get ProPanel, which enhances your admin experience. It makes it even easier to manage your courses, see real-time activities and more.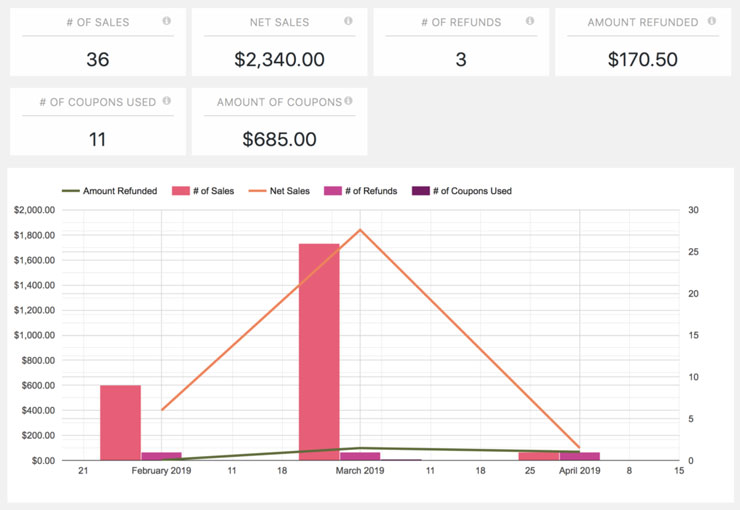 LifterLMS is also easy to use and configure. Like LearnDash, LifterLMS also has a dedicated dashboard to manage your online courses. But this one has slightly more options than LearnDash. Apart from the options available in LearnDash, it also offers options to check out the reports for your enrollments, sales, quizzes, membership, students, etc.
Winner
Both plugins are user-friendly and are easy to handle. However, LearnDash stacks up against all their competitions in terms of ease of use thanks to ProPanel.
LearnDash vs. LifterLMS – Course Builder
Creating a course with LearnDash is fun and easy. Just go to your LearnDash dashboard and click on Courses » Add New. You can then add your own title and start creating your course.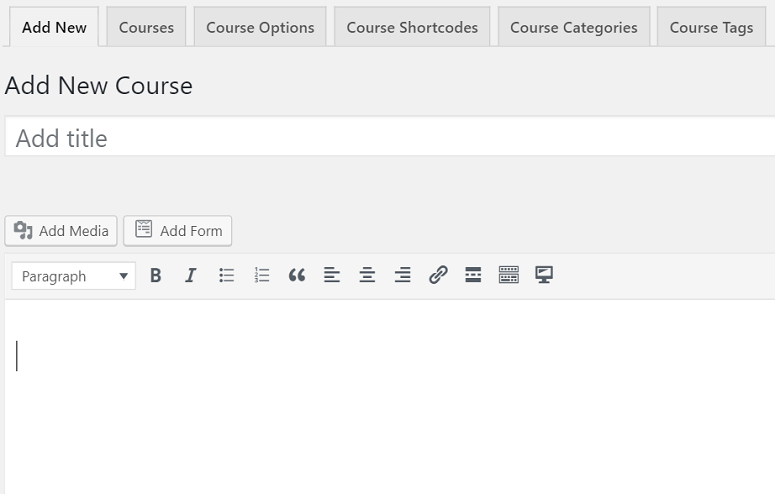 On the top of your screen, you will have various course options. You can use them to add a shortcode, category, and tag, etc.
Similarly, you can also add lessons to your course. For that, click on Lessons on the left side of your screen. Then select the Add New option. Scroll down and select the course where you want to add the lesson.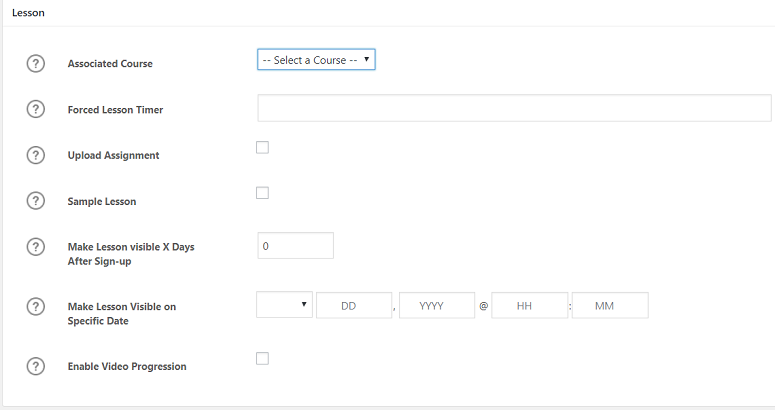 Similarly, you can add topics to your courses, quizzes, certificates, assignments, etc. Overall it's easy to work around and create courses and other related topics. Once that's done, you can click on the publish button on the right to make your course go live.
Like LearnDash, LifterLMS also offers easy options for creating the course. You can follow the same steps as Learndash to create your course. As you scroll down the page, you'll find even more options, like configuration to adjust course length, option for embedding a featured video or audio, adding access plan, and more.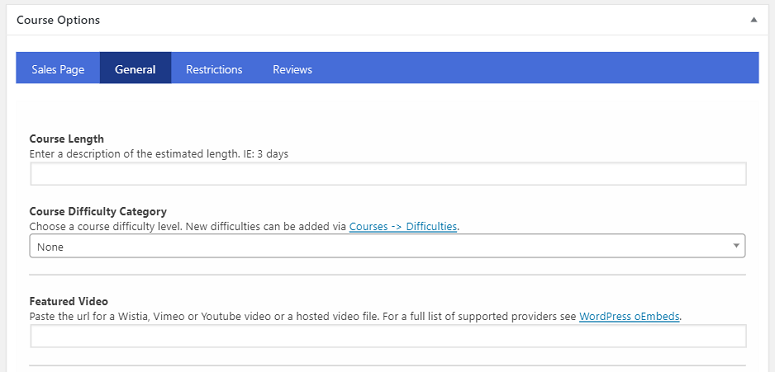 You can also add custom fields, name of the instructor and manage your students and do a lot more.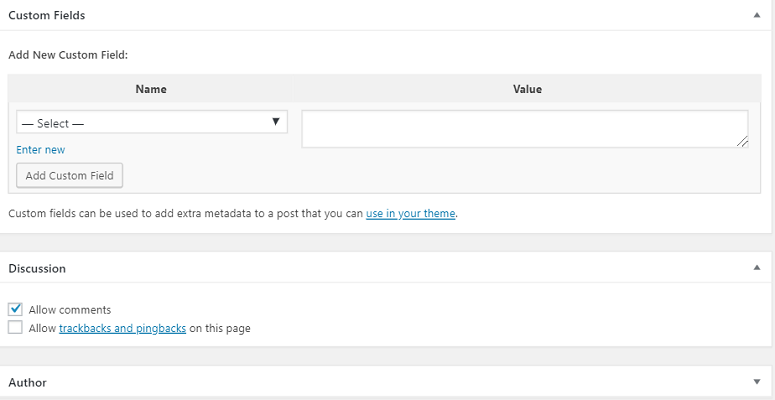 Winner
Both plugins offer an easy interface to create your courses and add tags, labels, and categories to them. So it's a tie.
LearnDash vs. LifterLMS – Payment Option
Learndash supports PayPal as it's the default payment option. You can add your email addresses, currency, country and all other required information in the given fields. Here's a screenshot of the payment options –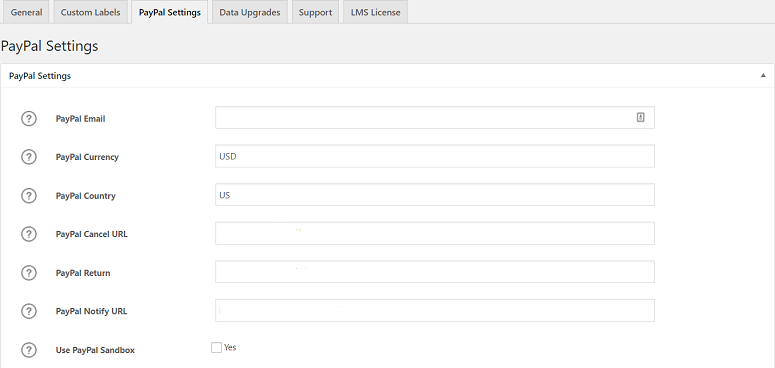 LifterLMS on the other hand, doesn't have a default payment option. You have the choice to select the way you want to accept the payment.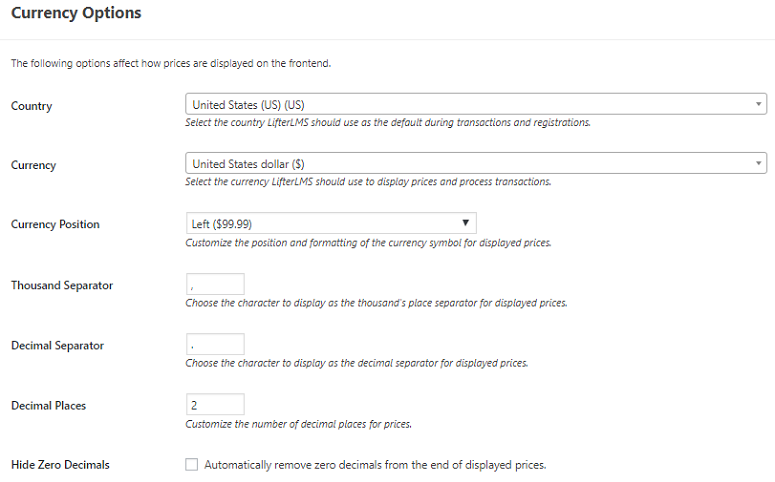 Payments can either be done manually (online or offline) or you can even integrate a payment gateway. You can fill in the currency options and payment gateway options as per your requirement.
Winner
Since Learndash already comes with a default payment gateway, it's easier to accept payments for the courses. However, you'll have to purchase an addon if you want to accept payment on LifterLMS, which adds up to the price of the plugin.
So again, LearnDash is the clear winner here.
LearnDash vs. LifterLMS – Performance
Your website's performance is one of the most important aspects of the user-experience. If it's slow, then it can have some real consequences.
To improve WordPress performance, LearnDash uses the latest tech tools in both the e-learning and WordPress industries!
With the help of addons, it also even lets you integrate content created into your website from Articulate Storyline or Adobe Captivate.
Converesly, LifterLMS is also superb with its performance. It is super fast and responsive if you're using a responsive theme. Even though the plugin doesn't compromise on speed, it's in your best interest to keep an eye on performance optimization.
Winner
Both plugins are super-fast and are compatible with most themes and plugins that you might want to use along with these plugins. It's a tie.
LearnDash vs. LifterLMS – Documentation
Both Learndash and LifterLMS come with extensive documentation that guide you through every aspect of building an online course with ease. No matter which plugin you choose, you'll find it easy to get started with the plugin.
Winner
In terms of documentation, both these plugins are well documented and walk you through every single step to build an online course.
LearnDash vs. LifterLMS – Pricing
Learndash: Learndash provides you with 3 different pricing plans, from $199 to $799. With the basic plan, you get the core plugin and the license to use it on one site. With the plus package, you can use the plugin on up to 10 sites and with the Pro license, you can use the plugin on unlimited sites.
LifterLMS has a core plugin that's free. They also offer pricing plans starting from $199.
Winner
Even though LifterLMS offers a cheaper basic plan, as your LMS website grows, the plugin gets expensive because you might need to purchase a lot of addons. So LearnDash is the winner.
Conclusion: Which One is the Best Choice for Your LMS Needs?
By making a head-to-head comparison between LearnDash and LifterLMS, it's evident that LearnDash is way ahead of the curve.
Although both the interfaces are user-friendly, in terms of features, LearnDash excels in comparison to LifterLMS.
If you want to build a premium online course website, then LearnDash is the best bet, whereas LifterLMS might be the right choice for providing courses for free.
If you want to know about more alternative LMS plugins, then read our post on 9 Best WordPress LMS Plugins Compared.