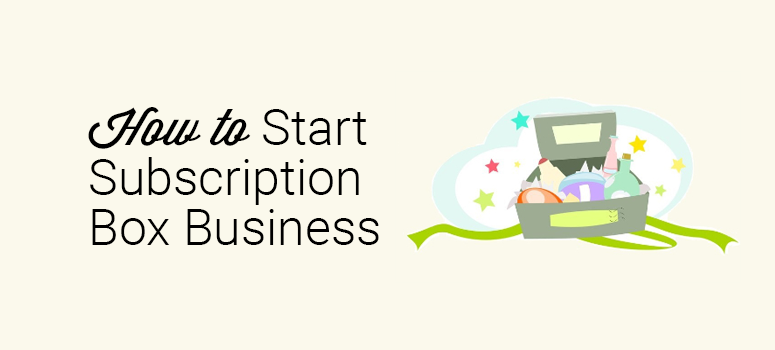 Are you planning to create a subscription box business?
The subscription box is a recurring business model where customers can order a specific niche of products that are delivered at a regular interval of time.
A subscription box business emphasizes the unique experience it offers to customers rather than the products that are being delivered.
On the business side, it offers predictable revenue to the merchants as opposed to traditional eCommerce business.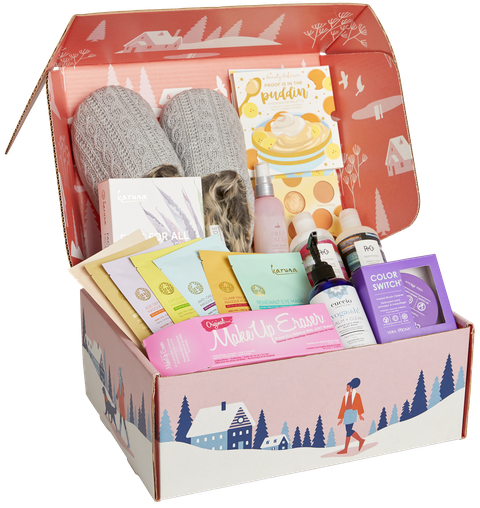 In this business model, the products are packed in boxes in an assorted form. For example, a beauty box will contain various beauty products like face wash, face mask, hydrating gel, toner, etc. that depletes over a certain period.
Popular examples of subscription box businesses are beauty boxes, pet boxes, diapers, groceries, or any other products that deplete in a regular interval.
In this article, we'll show you how to start a subscription box in a step-by-step manner. But before that let's find out why you should start this business.
Starting a Subscription Box Business
Subscription box businesses are currently in demand and aside from niche businesses, even eCommerce giants like Amazon have jumped on the bandwagon.
Take a look at a few examples of subscription box businesses.
1. NatureBox.com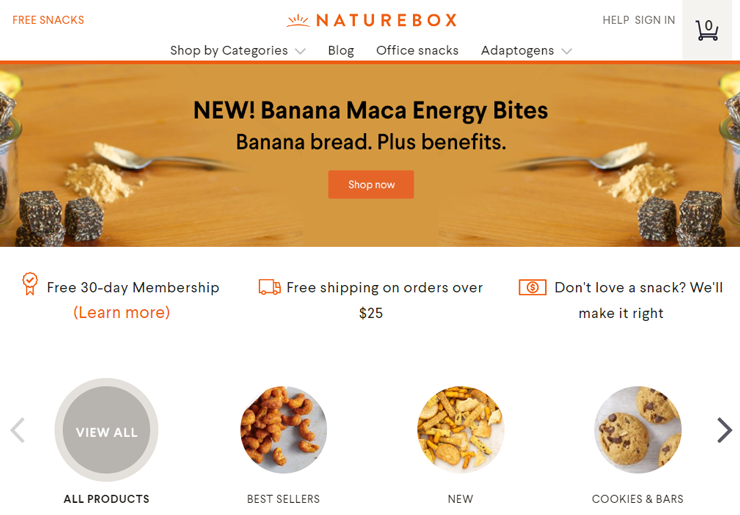 NatureBox is a subscription-based snack company that has been serving customers since 2012. They're the ultimate resource for healthy and clean snacks including adaptogenics, functional food, and CBD snacks.
2. BlueBottleCoffee.com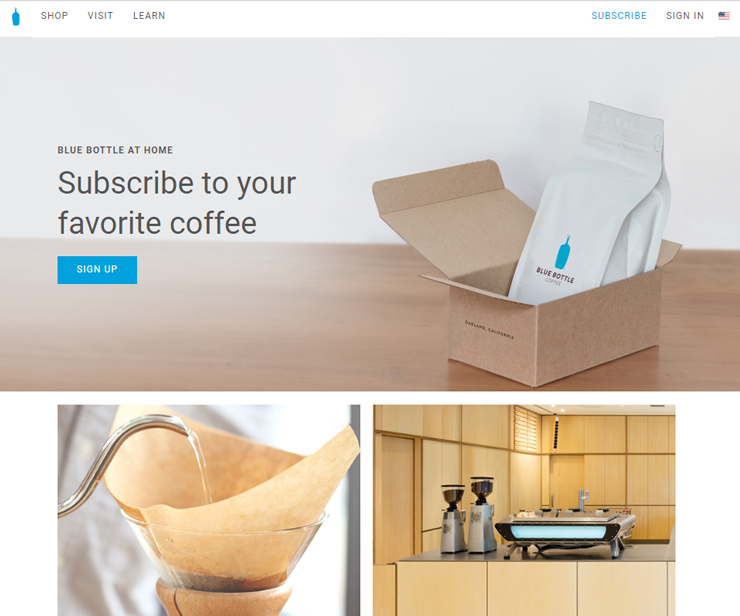 Blue Bottle Coffee is a subscription-based coffee brand based out of the UK. They handle coffee club subscriptions from 22 countries and offer free worldwide delivery.
3. Amazon Prime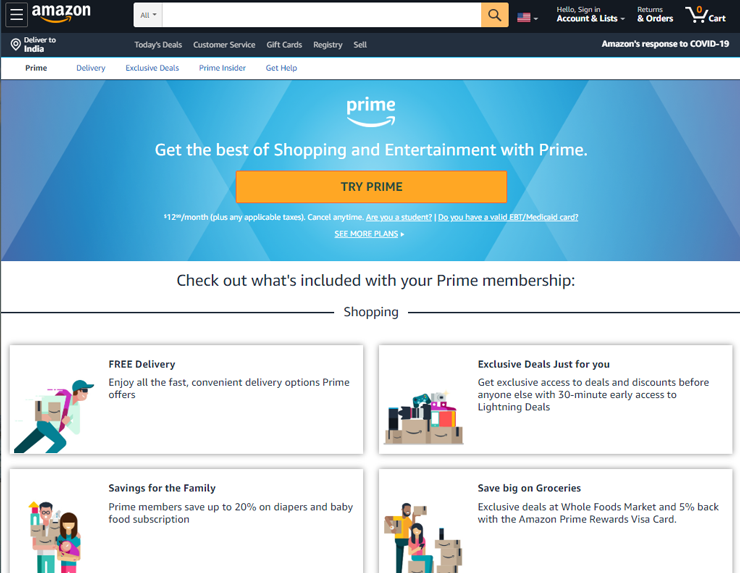 Amazon Prime is a paid subscription service offered by Amazon that offers customers a wide variety of perks that would otherwise be unavailable, or cost extra, to the typical Amazon customer.
Starting a subscription box business is a win-win for both you and your customer.
For Customers
Your customers will love this business model because of the following reasons.
Convenience: They don't have to worry about running out of products that usually deplete on predictable schedules. (For example diapers, or pet food, etc.)
Cheap: Since the order is placed for a set of products on a regular interval, customers usually get them for a cheaper price than they would pay them individually.
For Business Owners
As opposed to traditional eCommerce business, a subscription box business comes with a lot of benefits.
Better Inventory Management: Calculating inventory is more accurate because you already know how much your 'locked-in' customers wanted.
Better Revenue Prediction: You also have the advantage of better revenue prediction. This helps you make a better investment plan.
Offer Personalized Offer: You can let users curate the products for them. Without a doubt, personalization has proven to boost customer loyalty and satisfaction.
Let's now check out how to build a subscription box business in a step-by-step manner.
Step 1: Building an eCommerce Website
To start a subscription box business, you'll first need to purchase a domain name and web hosting.
A domain name is the address of your website, like IsItWP.com or Google.com. This is what your customers type in to navigate to your subscription box website.
When you're starting out, the cost of a domain and web hosting may seem like quite a lot. That's why we recommend Bluehost, the recommended web hosting provider by WordPress.org.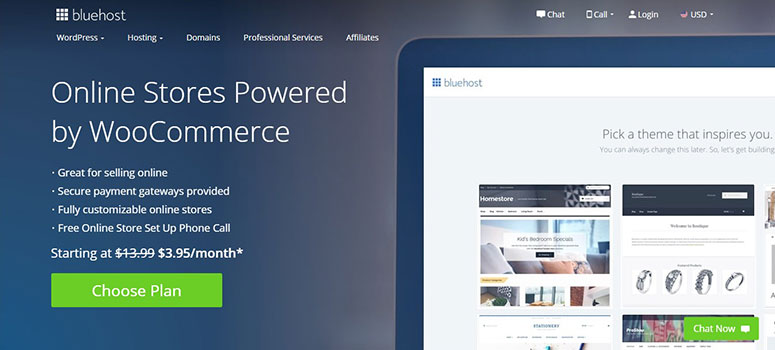 Bluehost offers a free domain name, free SSL, unlimited web hosting, and everything else you need to get your online store up and running.
For more details, check out our review on Bluehost.
Step 2: Installing WooCommerce Subscriptions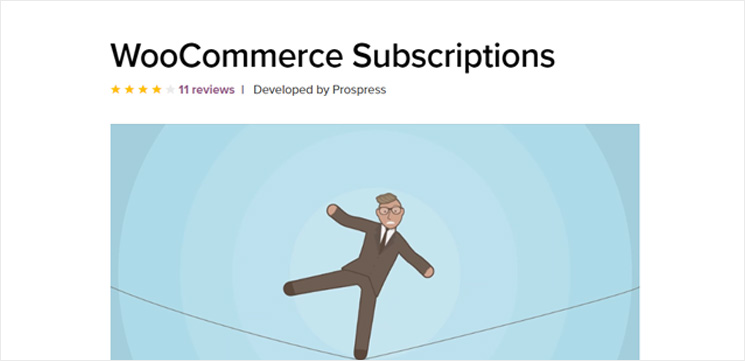 If you've signed up for Bluehost using the link in step 1, you have already installed WooCommerce on your host, so you can skip this step. Otherwise, go ahead and install the WooCommerce plugin. Then, install and activate the WooCommerce Subscriptions plugin.
This is one of the best plugins for anyone who's willing to create a subscription box business. With this plugin, you can easily create a variety of subscriptions, both for physical or virtual products. It also lets you create different subscription options like product-of-the-month, weekly service subscriptions, or even yearly software billing packages.
You even have the option to add a signup fee, offer free trials, or set expiration periods.
Step 3: Creating Your Subscription Box Service
Now that all the basic steps are taken care of, it's time to start creating your subscription box. For that on your WordPress dashboard go to WooCommerce » Products » Add New. Here you can add any kind of products like diaper, groceries, etc.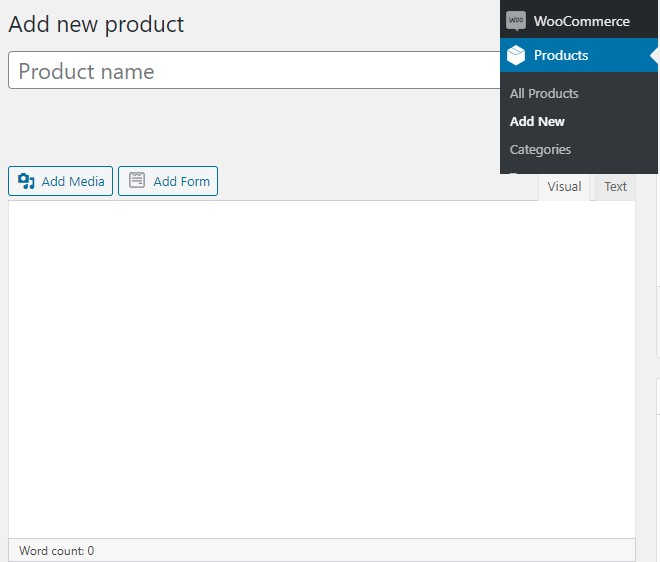 Here you can start adding your products. Add a product name and image. To make it appear more brandable, you can put all your products together, click a picture and upload the image. To your right, you can add a category too. After scrolling further down the screen, you'll see an option called Product Data. Click on the drop-down arrow next to it and select the Simple Subscription option.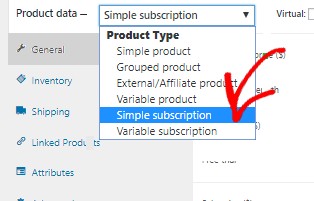 Next, you can add the price of the product, sale price, tax and subscription settings.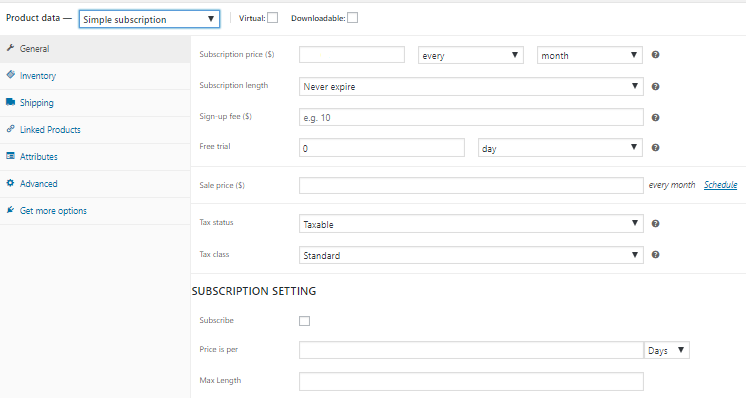 You can follow the same process to add more products.
Step 4: Grouping Your Products
The next step is to group your products. For that you can go to Products » Add New. Now add Subscription Box as your title. You can also add a description here. Now scroll down to find the Product Data option. And from the drop-down arrow, select the Grouped Products option.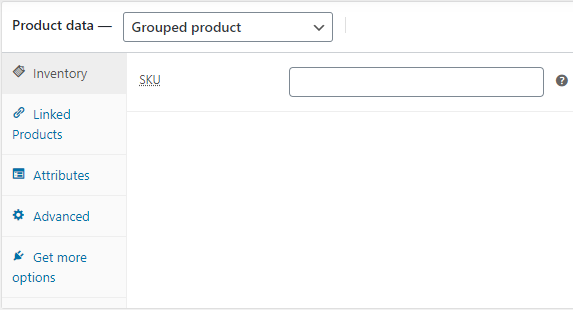 Now use the Linked Products tab to add all the products you've just added. Just type your product name using the search field and select them to be added.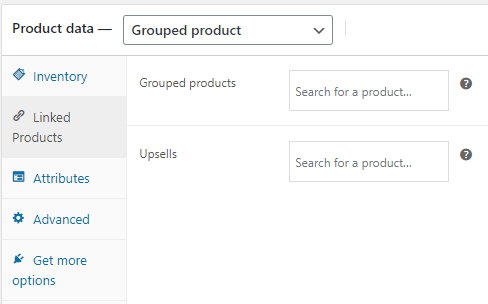 Now hit the Publish button to make your subscription box go live. Your subscription box is now ready for your users.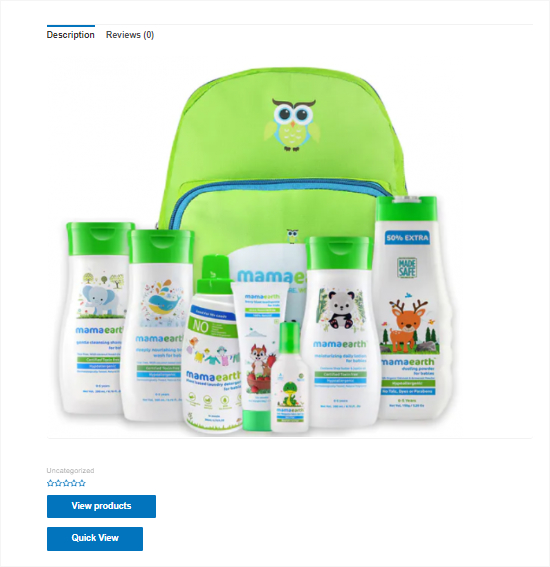 And that's it. You can now start selling your products and make money on a recurring basis.
Step 5: Install Recommended Plugins
Now that the basics of your subscription box site are handled, there are some plugins we recommend to take your business to the next level.
Let's quickly go over them below:
We hope you found this guide on starting a subscription business helpful. If you did. you might also want to learn how to create a membership site.
If you want an easy way to sell your product on your website, you can check our guide on how to create a one product store in WordPress.