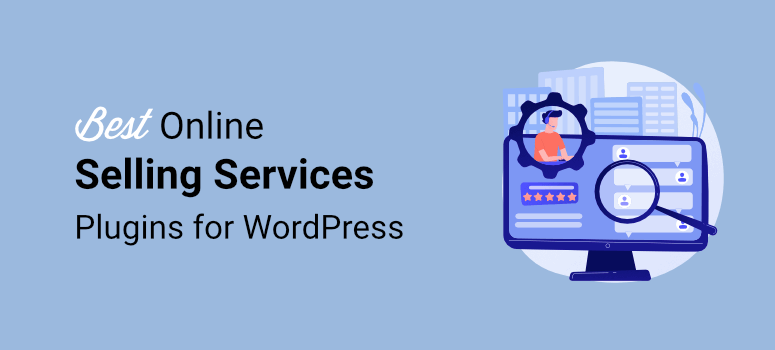 Are you looking for the best tools that will help you successfully sell your services online?
Selling services is very different from physical products. More often than not, you'll need to talk to a lead first and overcome doubts and objections. Then your pricing may also depend on the customer's needs and budget.
There are so many factors you'll need to consider and the regular WordPress eCommerce plugins may not work for you.
So we've picked out the best WordPress plugins that are designed to help you sell your services online with ease.
Each plugin on this list has something different to offer to make your service business a success. These plugins will help you:
List a service catalog and pricing
Market and promote your services to maximize revenue
Offer reliable support and contact options to customers
Drive high-converting traffic to your site
Create smooth workflows and automate processes to reduce admin time
Build trust and confidence in your brand
Grow your subscriber list and social media following
Engage with customers to foster long-term relationships
Track performance and make improvements
So this is no ordinary list of similar plugins compared. We intend on giving you all the tools you need to sell your services online with WordPress and be profitable.
Having said that, let's dive right into the list of the top WordPress plugins for selling services.
Best WordPress Plugins for Selling Services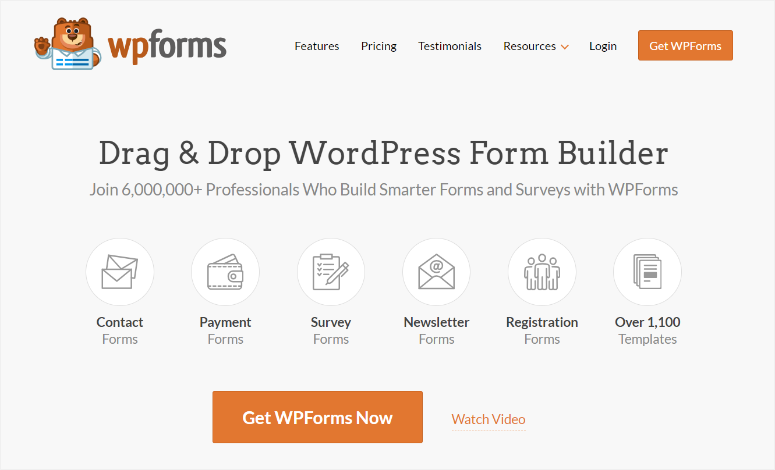 WPForms is the #1 form builder for WordPress to create any kind of form for your WordPress website including online catalogs and service order forms. There are 1,200+ premade templates to choose from so you'll never need design or coding skills. You simply need to pick a template and edit the fields to match your brand.
With WPForms, you won't need to use WooCommerce or any other eCommerce solution to set up an online store for your services. It integrates with payment options like PayPal and Stripe so customers can select the service they want and pay for it instantly using online gateways including credit cards.
This makes it the best choice for beginners and online businesses that want a simple order form for selling products and services. You can even list virtual products and digital downloads like eBooks and PDFs and deliver them instantly through WPForms automated email notifications.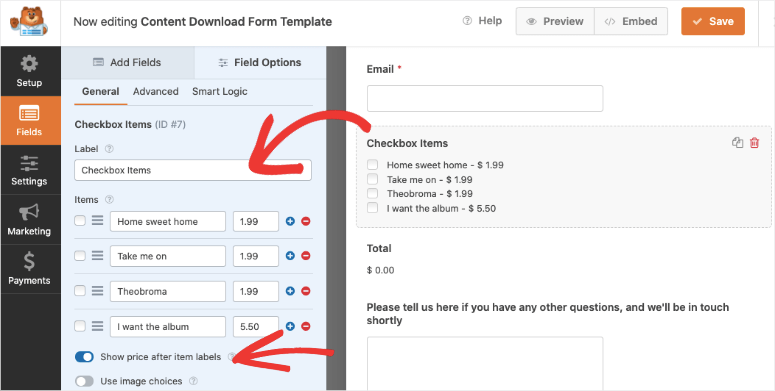 You can also use WPForms to create other forms like appointment booking, request a callback, get a quote, contact forms, and so much more.
Added to that, WPForms comes with advanced features that any seller offering services would love. If you need to send customers long questionnaires to understand their needs, they could get bored and drop off midway. WPForms helps you overcome this using conversational forms that ask one question at a time.
Plus, it comes with smart conditional logic to dynamically change form fields based on a user's response. This will help you increase form completion rates and improve conversions.
Learn how to use WPForms for selling services in our tutorial: How to Sell on WordPress Without an Online Store.
Features:
1,200+ premade form templates and easy customizations
Integrate with popular email service providers
Mobile-friendly forms
Multi-page forms
Track user journey and optimize experience
Smart captcha and spam protection
Track leads and subscribers
Supports shortcodes
Cost: Free basic version. The premium plugin starts at $39.50 per year.
Get started with WPForms today.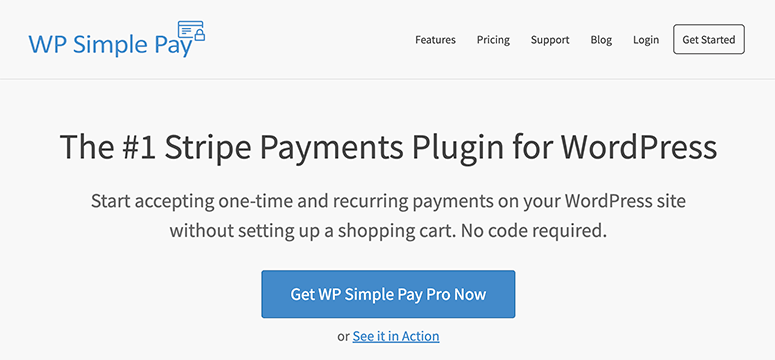 WP Simple Pay is a popular payment plugin for WordPress. It's the easiest way to accept one-time and recurring payments on your WordPress site without setting up a complex shopping cart system.
It comes with built-in support for credit card payments, Apple Pay, Google Pay, ACH debit payments, and more.
Creating payment forms is effortless using the drag and drop builder. Choose from fields like custom amount entry, subscription plan selection, total label amount, and various other custom field types.
WP Simple Pay also offers three form display types including an embedded form display, overlay form display, and Stripe checkout. The payment forms are fully optimized for mobile and offer multi-language and multi-currency support.
WP Simple Pay is perfect for selling services, collecting invoice payments, accepting recurring donations, and more.
For more details, you can check out our complete WP Simple Pay review!
Features
Easy drag and drop builder to create payment forms
Secure payment processing
Create subscription plans, installment plans, initial setup fees, and trial periods
Add Apple Pay and Google Pay options
Allow custom amount payments
Offer discounts with coupon codes
Customize payment confirmation details
Cost: Free version available to accept one-time donation payments. The premium version starts at $99.50 per year.
Get started with WP Simple Pay today.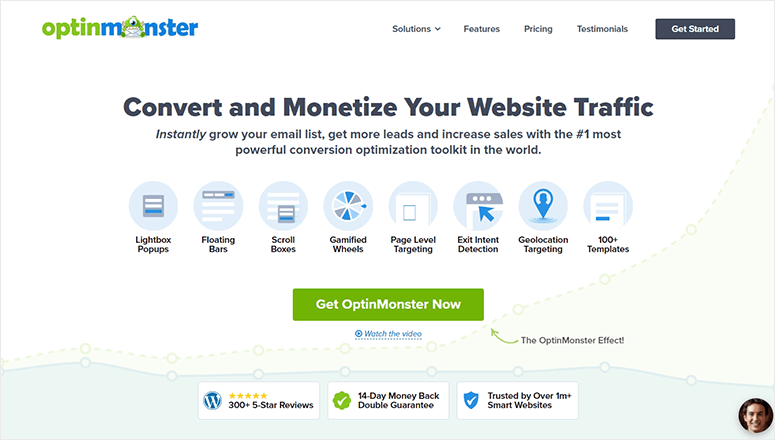 OptinMonster is the #1 premium WordPress plugin to sell services online. It lets you create eye-catching offers that are designed to convert visitors into customers.
You get access to 50+ templates to create stunning popups, floating bars, slide-ins, coupon wheels, and more. Every template is also fully customizable so you can match it to your brand and marketing goals. Here are a few samples of what you can create with OptinMonster: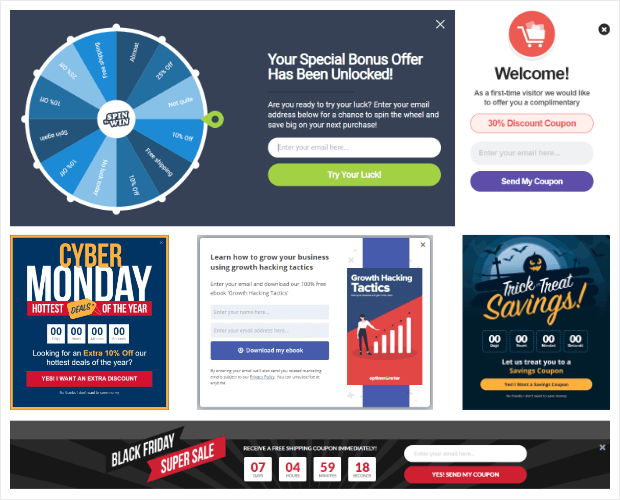 With OptinMonster, you'll be able to target visitors as they're browsing through your site and show them an offer when they're most likely to convert.
This tool has powerful campaign triggers and targeting rules that you can add with just the click of a button. You'll never need to touch any coding. Some of these rules include:
Exit-Intent: Display a popup on exit to recover abandoning visitors
Geolocation: Interact with visitors based on their geographic area
Page targeting: Target users on a specific page to show them personalized offers
Scroll depth: Display an offer to readers who show interest in your website content
And these are just a few highlights from a long list of display rules.
OptinMonster is at the top of our list because it helps you in so many ways; to grow your email list, convert visitors into customers, and improve user experience and engagement.
Features
Beautiful front end campaigns with easy-to-use backend admin panel
Behavior automation and retargeting to maximize responses
Built-in analytics and insights to track performance
A/B testing to optimize campaign results
Seamless email integration
Works on any website platform including WooCommerce stores, Shopify, and BigCommerce
Cost: Starts at $9 per month.
Get started with OptinMonster today.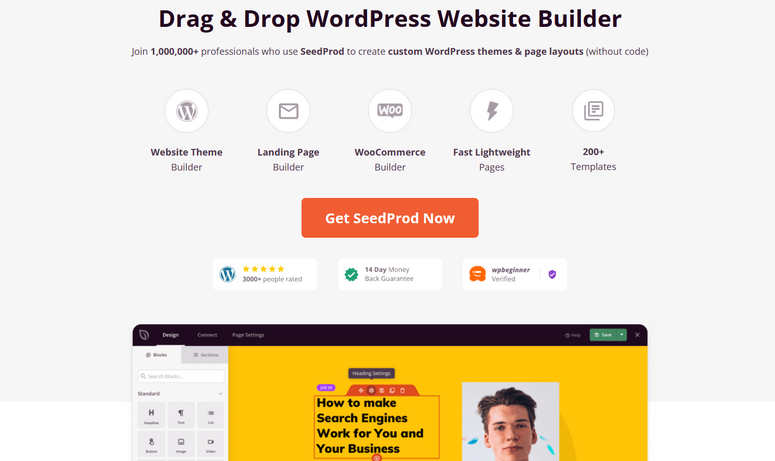 SeedProd is the best landing page builder for WordPress. It helps you create stunning, optimized pages for your services. You can use 150+ templates to create individual pages for each service you offer so you'll have plenty of space to tell customers what they can expect.
You'll also find templates to promote sales, webinars, events, and more. Added to that, you can connect to WooCommerce and sell services directly from your landing page.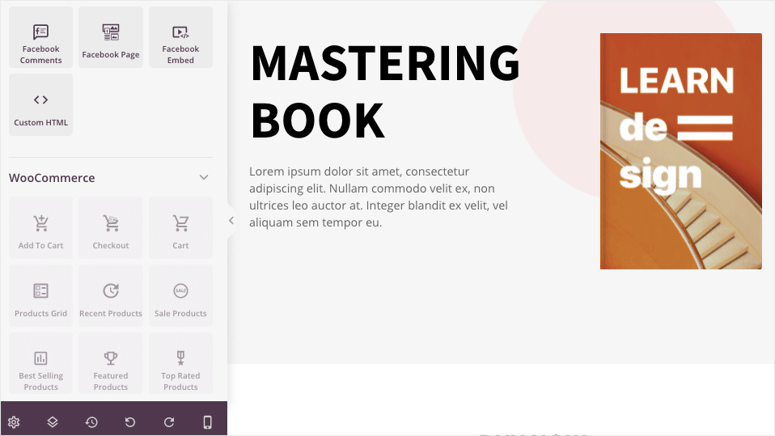 There are many WooCommerce blocks that let you create a product grid along with pricing, and a checkout button. You can even create dedicated service or product pages.
SeedProd comes with a drag-and-drop builder to add, remove, and edit elements as you go without touching a single line of code. There are smart sections and blocks that you can use to create unique pages for your brand.
SeedProd is also mobile-friendly which means your pages will automatically look great on all devices.
To top it off, you can also use SeedProd to grow your email list. You can create stunning pages with optin forms to get visitors to subscribe to your newsletter.
Features:
150+ landing page templates
Compatible with all WordPress themes
20 built-in color schemes
Spam protection
Built-in coming soon and maintenance mode
Email marketing integrations
Cost: There's a free and paid version. The pro plans start at $39.50 per year.
Get started with SeedProd today.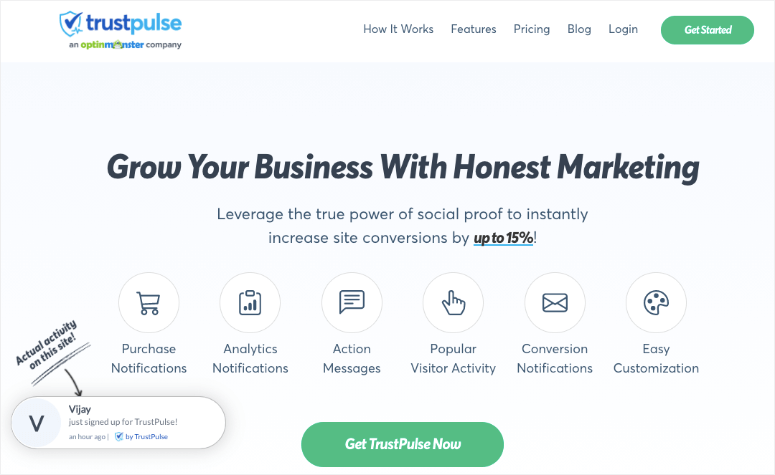 TrustPulse is the best social proof notification plugin for WordPress. It helps you convert visitors into engaged customers by showing them popups of recent sales and activity on your site.
When visitors come to your site, you need to give them a reason to trust your brand.
This is where TrustPulse comes in to boost their confidence by letting them see what others think about your brand.
The tool automatically tracks user activity on your site and showcases it in non-intrusive popups. This can include signing up for newsletters, subscribing to a plan, booking a service, and more.

With TrustPulse, you won't need any coding skills as it comes with a beginner-friendly dashboard.
There are plenty of design options to match the popups to your site branding and WordPress theme. And once you set up the campaign, it will run automatically and you'll see your conversions rise exponentially.
Features:
100% customizable popups and flexible design options
Real-time activity tracking
Multiple popup types like recent activity, group statistics, and custom messages
Smart targeting rules
Stats and analytics to monitor your campaigns
Cost: Starts at $5 per month.
Get started with TrustPulse today.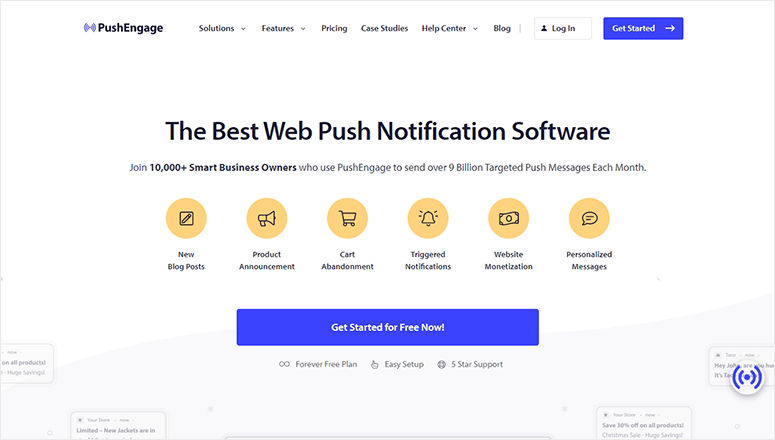 PushEngage is the best web push notification software for WordPress. It lets you send optimized browser notifications to keep visitors engaged in your brand.
These push notifications give you an easy way to connect with potential leads even if they don't want to fill out a form or disclose their email address. You can ask them to subscribe to your browser notifications with just 1 click. Then you can broadcast targeted messages to drive traffic back to your site and increase conversions.

With PushEngage, you can send all kinds of customized messages including discounts on your services, bundle offers, holiday deals, latest blog posts, and more.
It also comes with options to personalize the subscriber's first name, location, hobby, and other relevant details.
And based on user behavior, it sends triggered notifications to subscribers at the right time when they'll be more likely to engage with your message.
Features:
Easy set up
Dynamic segmentation and personalization
A/B testing, goal tracking and analytics
Automatic drip campaigns
Offline notifications
Supports eCommerce websites
Cost: There's a free plan available. Paid plans start at $9 per month.
Get started with PushEngage today.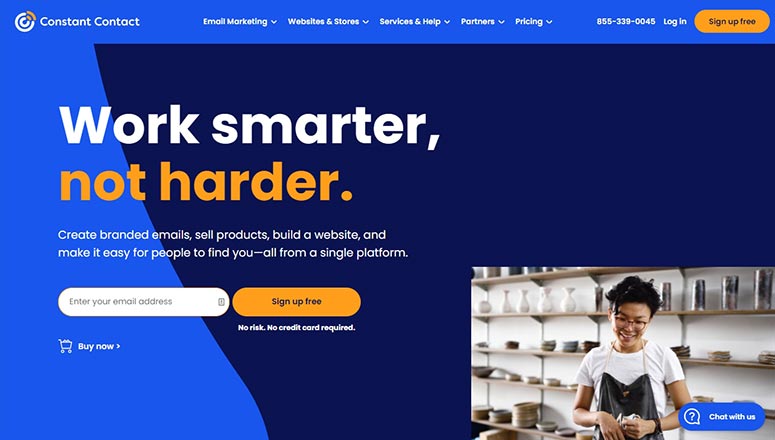 Constant Contact is a popular email marketing service that lets you create and send targeted emails to your audience.
With Constant Contact, you'll be able to follow up with clients till you complete your service period. You can also use the platform to send marketing broadcasts to keep your audience engaged in your brand. There's an easy-to-use email editor to set up autoresponders and drip email campaigns.
Also check: Best Autoresponder Plugins for WordPress
Constant Contact is designed to be beginner-friendly so you can create and customize optimized emails no matter what level you're at.
Plus, Constant Contact makes it incredibly easy to segment your audience. This lets you identify and group similar subscribers together so you can deliver relevant, personalized campaigns to your audience.
Features:
240+ pre-built email templates
Drag-and-drop builder
Email marketing automation
Email list segmentation
User data and analytics
Cost: Starts at $10 per month.
Get started with Constant Contact today.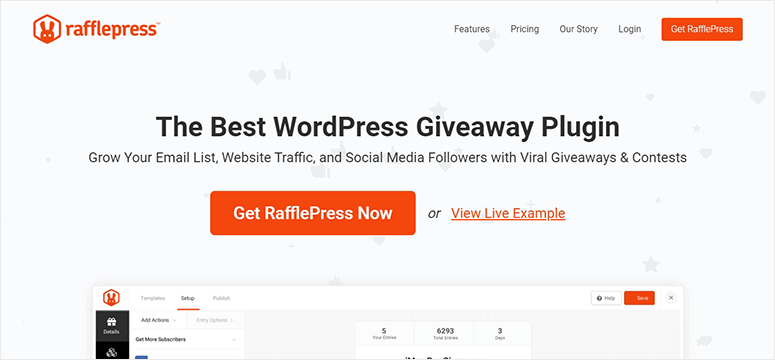 RafflePress is the best giveaway and contest plugin for WordPress. It lets you create online giveaways in minutes to give your user engagement, site traffic, and social following a quick boost.
This is a great tool to use if you want to increase your brand following in a short span of time. It integrates with all popular social media and email marketing platforms.
With RafflePress, you'll get premade contest templates and a drag-and-drop builder to customize them. You can even design a landing page for your contest to boost your contest engagement and visibility.
Then you can add eligibility tasks that users have to complete in order to enter your contest. This could be following you on social media, visiting a page, subscribing to your newsletter, and more.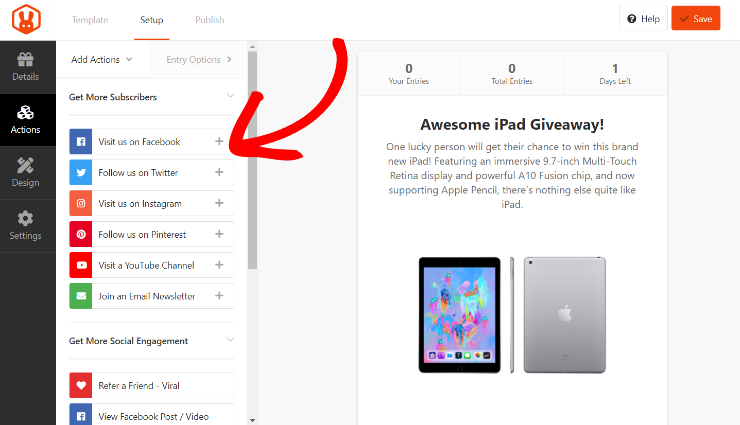 RafflePress also has tracking and retargeting features that make it easy to identify your target audience so the contest gets maximum responses.
Features:
Pre-built giveaway templates
Responsive, mobile-friendly designs
One-click contest entry
Multiple entry options
Spam and fraud protection
Cost: Starts at $39 per year.
Get started with RafflePress today.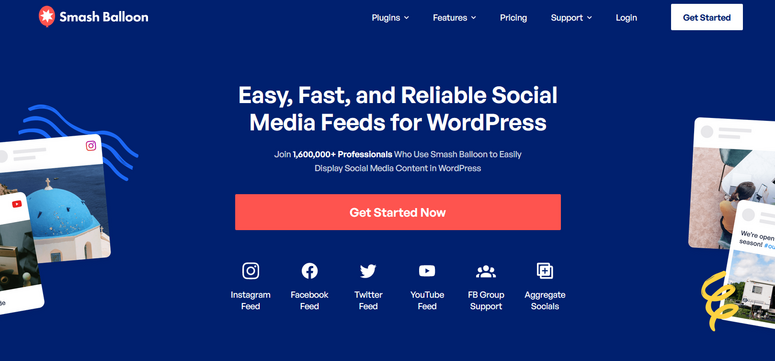 Smash Balloon is the best social media feed plugin for WordPress. It lets you leverage your social media content to boost engagement and confidence in potential leads on your website.
In today's world, most people rely on an active social media following to tell them whether an online business is legit and trustworthy.
Smash Balloon makes it incredibly easy to showcase social media feeds on your site. All you have to do is connect to your social media accounts in a few clicks. After that, you can add filters so you get full control over what posts appear on your site. Then Smash Balloon will automatically fetch posts and display them in a neat layout on your site.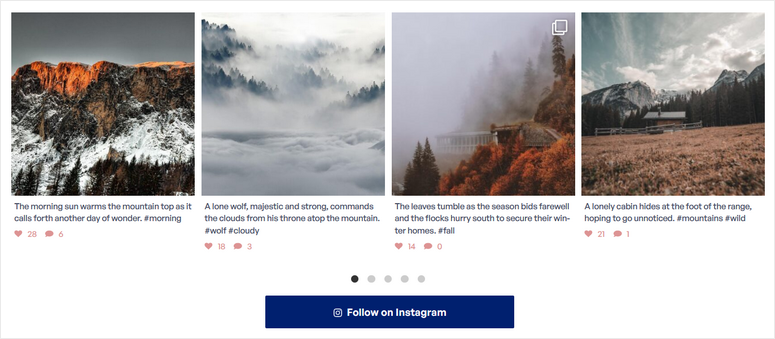 It takes 5 minutes to set up and the feed will update automatically as you post to your social media channels. You can display content from Instagram, Twitter, YouTube, and Facebook. There's even an option to combine feeds and create a powerful social wall.
Features:
Multiple feed types including timeline, photo, video, events, and hashtag feed,
12+ feed layouts
100% mobile responsive
SEO friendly
Intelligent feed caching and backup system
Cost: Starts at $39 per year for one platform.
Get started with Smash Balloon today.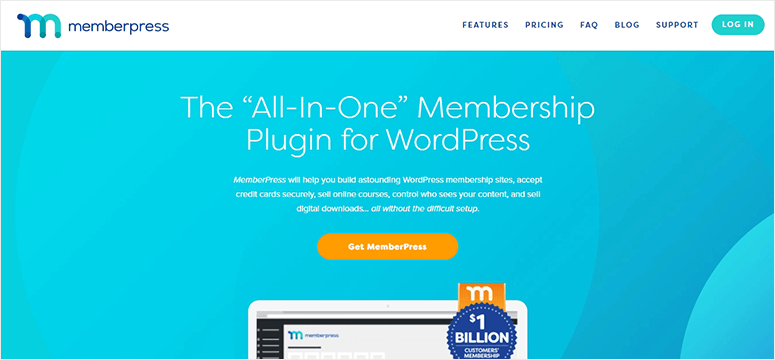 MemberPress is the best membership plugin for your WordPress site. It makes it easy to sell subscription services and membership options to your clients.
You can turn any website into a full-fledged subscription service. You can add tiered membership levels with different pricing, access control, and features for every plan. It also lets you set up auto-renewal, recurring payments, and renewal reminders for your customers.
MemberPress gives you full control over granting and revoking access to content, categories, tags, communities, and more depending on the membership plan they're subscribed to.
This means when someone signs up for a subscription, MemberPress will automatically enroll them in all services, courses, and features according to the rules set by you.
MemberPress works with all major payment gateways so it'll be easy for people to pay and subscribe to your services.
Features:
Easy for beginners
Manage and track memberships
Add powerful access rules
Make beautiful membership pricing pages
Lock content to monetize WordPress blog
Sell services, digital downloads, and online courses
Integrate email providers, marketing platforms, and payment services
Supports Easy Digital Downloads
Create community forums
Cost: Starting at $179 USD/year.
Get started with MemberPress today.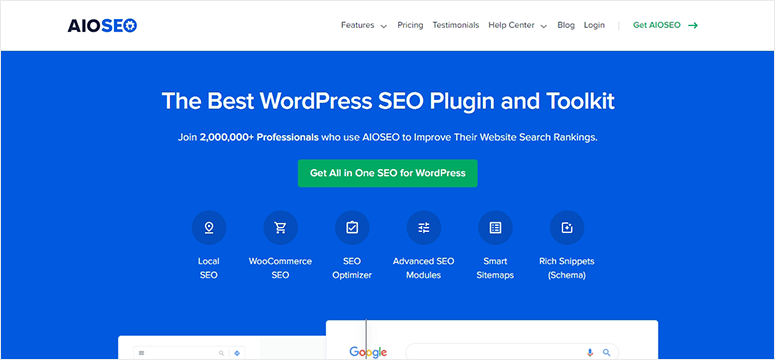 All in One SEO is the best search engine optimization tool for WordPress. It lets you optimize your site so search engines know what it's about and what you're selling.
This will help you attract traffic that is looking for your services. You'll get visitors that are more likely to convert and buy your services rather than random traffic that isn't interested.
All in One SEO is easy for anyone to use even if you don't have any SEO experience. It runs site audits and tells you what measures you need to add to your site to optimize it.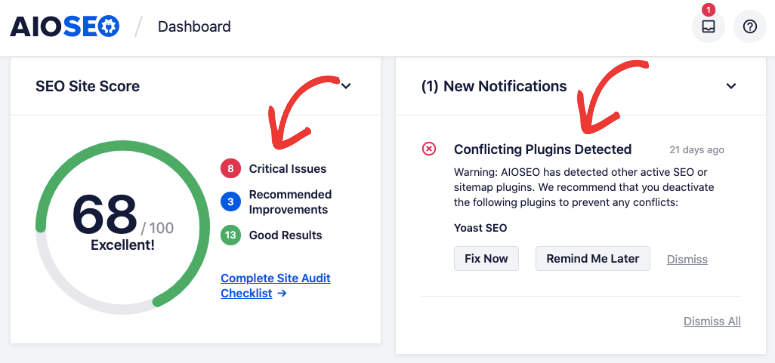 You'll also be able to optimize every post and service page you create to make sure it ranks for relevant keywords in Google and other search engines.
Plus, All in One SEO integrates with social media platforms so you can connect to Facebook insights, let Google know which are your social accounts, and configure sitewide settings for social sharing.
Features:
Site audits
Full site redirects
On-page SEO checker
Headline analyzer
Supports local SEO and WooCommerce SEO
Cost: Starts at $49.50 per month
Get started with All in One SEO today.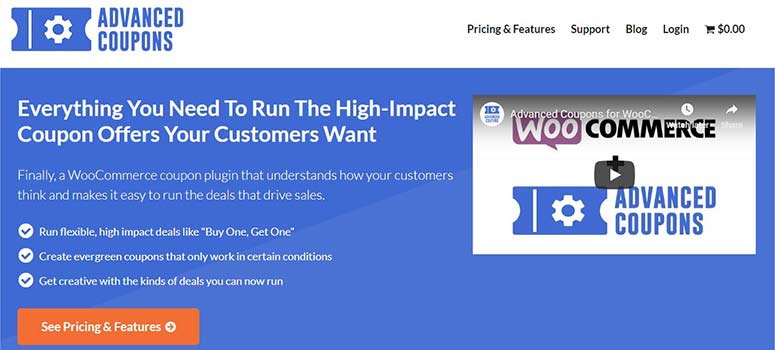 Advanced Coupons is a WooCommerce plugin that lets you automate your online coupons and deals. If you're using WooCommerce to sell services, you can use this plugin as an addon to encourage leads to complete their order and avail of your services.
The tool lets you set cart conditions and criteria that need to be met for a customer to become eligible for a coupon. The coupons can be scheduled and auto-applied to a shopper's cart.
Advanced Coupons also lets you add loyalty programs so clients can earn points or rewards over time. This will keep them coming back for more and bring their friends and family too.
Highlights
Easy set up even for beginners
Works with services, physical products, and digital goods
Extend functionality of WooCommerce
Scheduled and auto-applied coupons
BOGO deals and loyalty program
Cart conditions for coupons
For more on this, read our detailed review of this plugin: Advanced Coupons Review.
Cost: Starts at $59 per year.
Get started with Advanced Coupons now!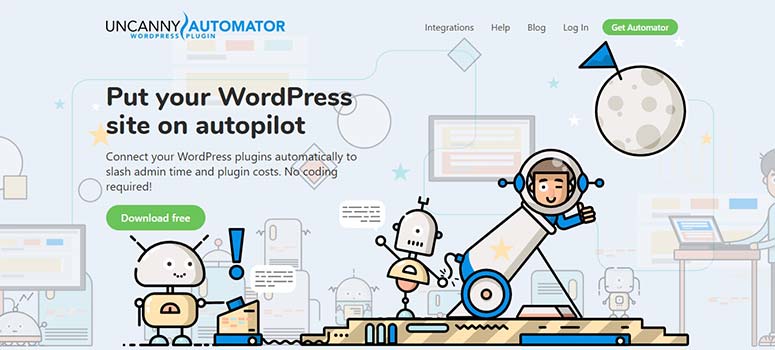 Uncanny Automator is the best automator plugin for WordPress. It lets you create seamless workflows to reduce admin work and provide a better user experience to your customers.
You simply need to choose your trigger to start the automated recipe. Then you'll need to set up actions that are performed when the trigger takes place. So for instance, if someone subscribes to a plan, you can use that as a trigger to perform tasks like:
Add them to a membership plan
Give them access to all eligible features
Send them a welcome email
Send yourself or team member a notification
Uncanny Automator takes care of the mundane tasks so you can focus on growing your service business.
If you want to learn more, you can check our full Uncanny Automator review!
Highlights
User friendly dashboard
100+ automation triggers and actions
Integrates with thousands of plugins and apps
Delay and schedule actions
Cost: You can try the lite version for free. Paid plans start at $149 per year.
Get started with Uncanny Automator now!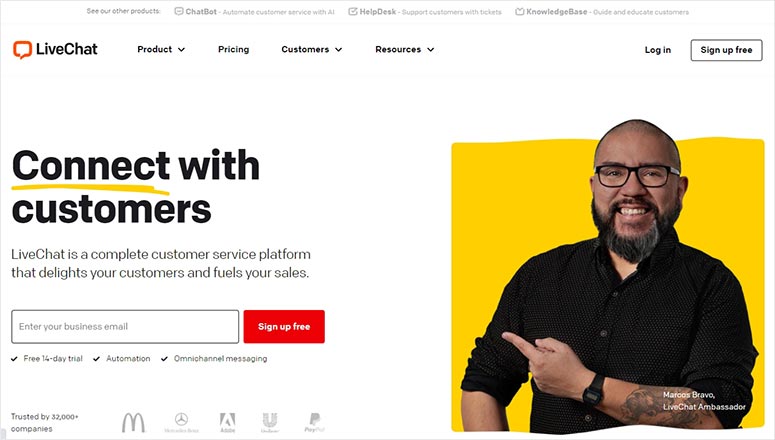 LiveChat is a customer service platform that allows you to easily connect with potential leads and clients through chat. This lets you overcome sales objections, provide explanations, and make the sale instantly.
With LiveChat, you can add an easily accessible chatbot to your site. You can control whether it appears as a chat popup or a chat icon on your site.
You'll get access to custom forms, AI chatbot animations, and a help ticket system. LiveChat also lets you connect with clients across channels, pull up user history, and transfer chats to provide them with the best support experience.
LiveChat integrates with 200+ popular services and software including Mailchimp, Dropbox, Zendesk, Stripe, Salesforce, and Google Analytics.
LiveChat works great on any site including eCommerce stores, WordPress blogs, and small businesses.
Features:
Omnichannel messaging
AI chat automation
Premade workflow templates
Track sales and goals automatically
Segment visitors based on what they do on your site
Set up helpdesk and knowledge base
Cost: Starts at $16 per month.
Get started with LiveChat today.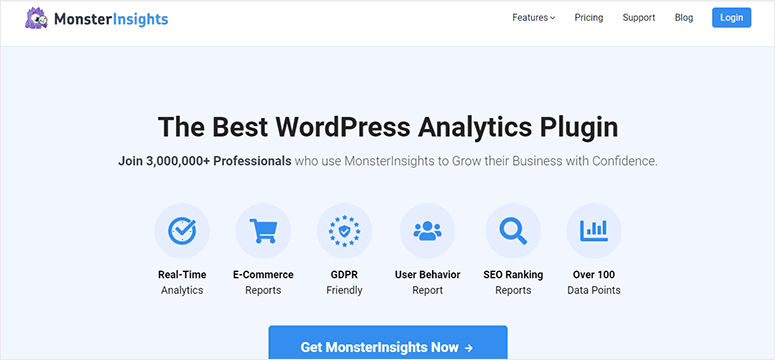 MonsterInsights is the best Google Analytics plugin for WordPress. It makes it easy to understand what your users like and don't like. This will help you strategize which services to focus on and which ones don't bring in any sales.
You'll also be able to see how your website is performing and find areas of improvement.
MonsterInsights is so easy to set up. You'll never need to use any code or modify WordPress files. Plus, you can view your analytics reports straight from your WordPress dashboard.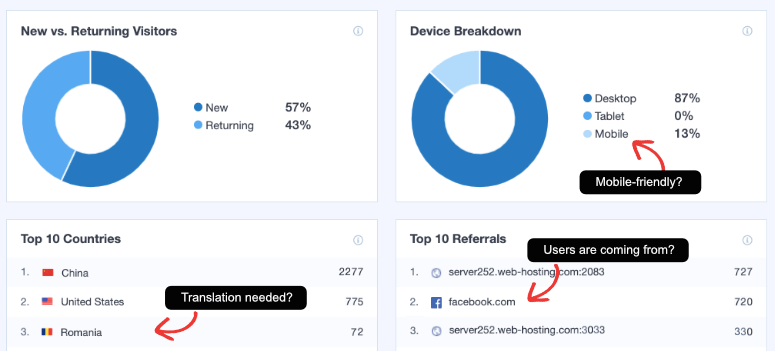 With MonsterInsights eCommerce reports, you can track your traffic, transactions, and shopping cart abandonment.
MonsterInsights also lets you run A/B tests on your site using the Google Optimize addon. This lets you see what works with your audience and what doesn't.
Features:
Real-time user stats
Universal website tracking across devices and campaigns
Enhanced eCommerce tracking
Set up custom dimensions to track for authors, categories, tags, searches, and more
Integration with popular plugins and services including MemberPress, Yoast, and WPForms
Cost: The lite version is free. The Plus subscription starts at $79.60 per year
Get started with MonsterInsights today.
There you have it! That's our pick of the best WordPress plugins for selling services online.
We hope you found the plugins and tools you need to sell your services with ease. For more ways to boost your sales and revenue, you'll want to read these posts:
These posts will help you grow your service business into an established brand.