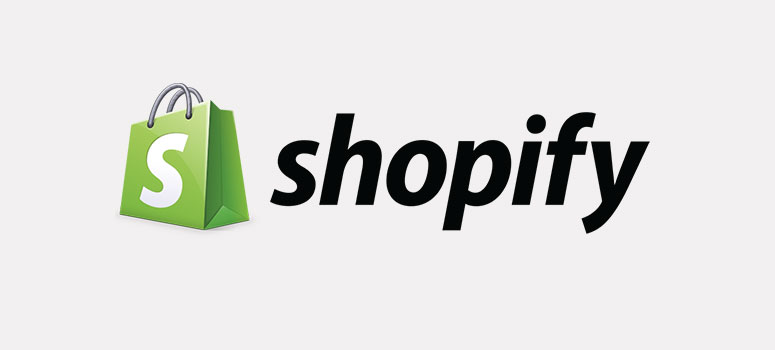 Are you wondering if Shopify is the best eCommerce platform for you? If you're interested in creating an online store, choosing the right eCommerce platform is important. A great eCommerce platform will allow you to easily design a professional eCommerce website, manage your online store, and sell products online.
In this Shopify review, we'll go over all of the Shopify pros and cons so you can decide if it's the best option to use for creating your online store.
Let's get started!
What is Shopify?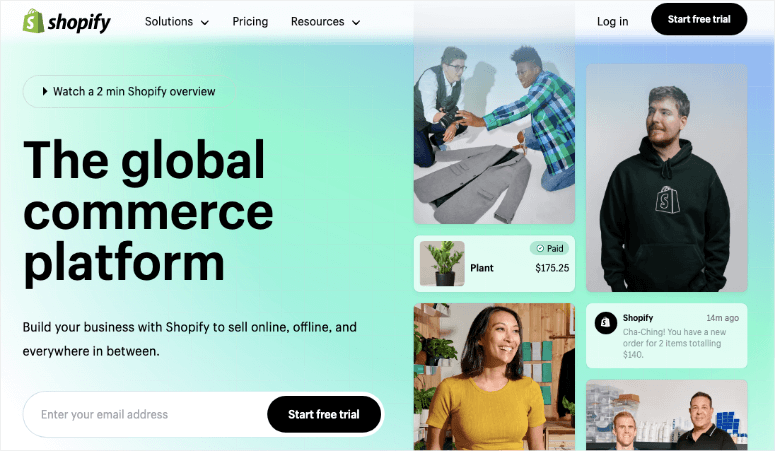 Shopify is an eCommerce platform for online stores. Basically, what Shopify does is provide users an easy way to make an online store.
With their wide range of templates, you can give your online store a professional look in an instant, add your products, and start selling. No need to know anything about web design, HTML, or coding; it's a perfect way for beginners to get started with online selling.
With Shopify you can create any type of online store you want. So, you can sell any type of product you want, whether it's clothing, kitchenware, electronics, toys, and so on. You can also sell digital products on a Shopify website such as eBooks, downloadable files, software, WordPress plugins, and more.
Plus, Shopify is a hosted solution, so that means you don't have to worry about buying web hosting or downloading any software. You also don't have to manage the security or performance of your online store, Shopify handles all of that for you. Basically, Shopify offers pretty much everything you need to create an online store right out of the box.
How Does Shopify Work?
Shopify is a cloud-based, SaaS (software as a service) eCommerce solution. This means there's no complicated software to install. All you have to do is open your browser, head to the Shopify login page, and sign in to build and manage your online store.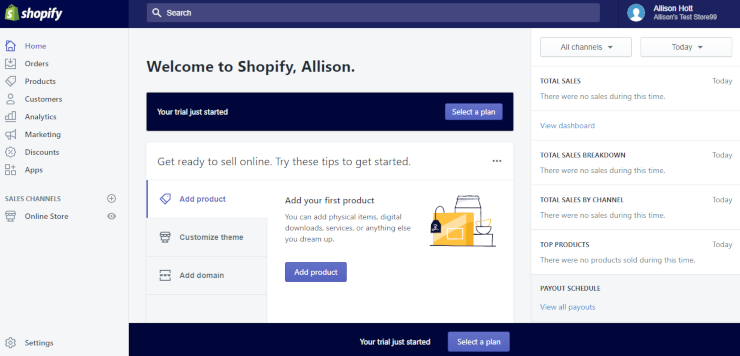 This also means you can manage and grow your Shopify store from anywhere that has an internet connection.
Before starting of course, you have to sign up with Shopify. Like many SaaS solutions, you pay a monthly fee to use the platform. But we'll get more into Shopify pricing later in this article.
As we previously mentioned, Shopify is a hosted solution. So, you can get a domain name from Shopify and start building your online store right away.
Already have a WordPress website but want to start selling products? Don't worry, you can easily integrate Shopify with WordPress so you can turn your current website into an online store.
Check out our guide for our step-by-step instructions on how to set up Shopify with WordPress.
How Popular is Shopify?
Shopify is one of the most popular eCommerce platforms on the market. Take a look at these Shopify statistics that prove it:
There are over 4+ million live websites using Shopify
Shopify has generated over $650 billion in sales during its 17+ years of operation
Shopify ranks 4th in market share with around 10.32% of the global ecommerce market
Who uses Shopify? Many hugely successful online stores have been created with Shopify, including:
So, why does all this matter? Well, there's safety in numbers. If this many people trust Shopify to create and run an online store, it's safe to say you can too.
Now that you know what Shopify is and how popular it is, let's get into the pros and cons of using Shopify.
Pros of Using Shopify
When choosing an eCommerce platform, you need to carefully weigh the pros and cons. So first, let's take a look at the pros of using Shopify to create and manage your own online store.
1. Ease of Use
Shopify is designed with ease of use in mind. This eCommerce platform makes it easy for anyone, even complete beginners, to create an online store. In fact, Shopify claims it offers all of the features you need, with none of the hassle, which is pretty true.
Because Shopify is a hosted solution, it manages almost everything for you. Shopify makes sure your online store is secure, mobile-friendly, and compatible with all browsers. Shopify also handles your site speed and performance, backups, and more.
All of which help grow your business, provide a better shopping experience for your customers, and keeps your data safe. This allows you to focus on making sales.
Plus, Shopify offers a drag and drop builder that makes it easy to customize your store and adding products to your store is simple.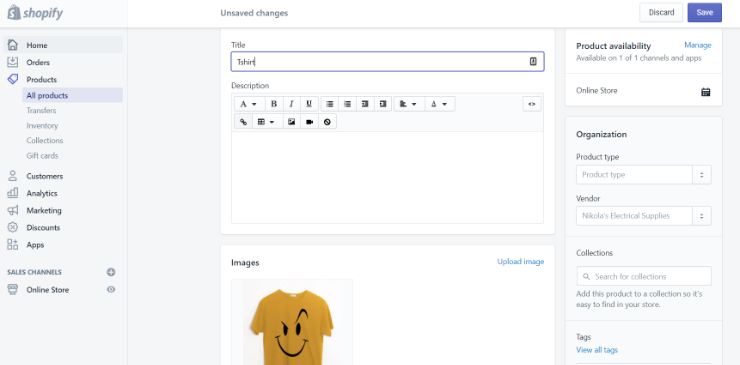 You can also fulfill orders in 1 click, add automatic taxes based on your location, and more.
Shopify is designed to make the process of starting and running an online store super easy.
2. Easy Customization with Shopify Themes
Your online store needs to look great if you want people to buy from you. Luckily, you can give your online store an instant makeover with Shopify themes.
Shopify offers over 70 professional themes, some of them created by world-renowned designers. Plus, many of them are free!

In the Shopify Theme Store, you can find templates designed specifically for your needs. For instance, they offer themes based on industries such as food and drink, fashion, art and photography, furniture, electronics, and more. They even have themes designed specifically for large or small inventories.
All of the themes are easily customizable so you can pick a theme and match it to your brand exactly by adding your own logo, colors, images, font, and more.
3. Added Power with Shopify Apps
Another awesome thing about Shopify is Shopify Apps. The Shopify App Store is similar to Google Play for Android phones. You can choose from a number of free and paid apps to add extra power and features to your online store.
There are hundreds of thousands of apps to choose from including product reviews, email marketing, live chat, upsell recommendations, and more.
You can also add apps that allow you to sell your products across multiple platforms including Facebook, Messenger, Instagram, and even a "Buy Button" that allows you to sell products on any website or blog or share checkout links.

You're also able to use the API key of any addon to integrate it with Shopify. For instance, if you use a lead generation tool like OptinMonster to grow your email list and reduce cart abandonment, you can use OptinMonster on your Shopify website as well.
Aside from apps, Shopify also has built-in marketing tools to help you sell your products such as a blog, SEO tools, marketing dashboard reports, and more.
4. Scalability
Growing your online store is easy with Shopify. Since it's so easy to start an online store with Shopify and you don't have to manage your website yourself, you can focus on growing your business and getting more sales.
When the time comes that your business is growing and you need more features, you can simply upgrade your Shopify plan.
As your traffic grows, Shopify will handle your uptime, speed optimization, performance, and more, accordingly. So, you won't have to worry about hiring a team of developers to manage your site for you.
Cons of Using Shopify
As with any great eCommerce platform, there are always a few cons you need to consider as well. Let's take a look at the cons of using Shopify to make an online store.
1. Shopify Pricing
Shopify offers 3 main pricing plans to choose from. Basic Shopify which costs $39/month, the Shopify plan for $105/month, and Advanced Shopify which costs $399/month. All plans come with a domain name, SSL certificate, and web hosting for your eCommerce website.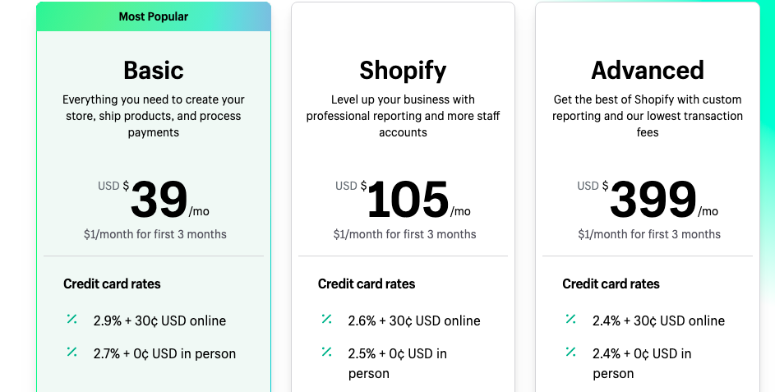 When you started with the Basic Shopify plan, you get 2 user accounts, the ability to add unlimited products, 24/7 support, and more. You can see the full details of the features that come with each plan on Shopify's website.
In comparison to other eCommerce popular eCommerce solutions, Shopify is a bit more costly. Especially if you want to get access to all of their features and lower Shopify transaction fees. For instance, if you choose to use WooCommerce and WordPress, the WooCommerce plugin itself is free and all you need to pay for is eCommerce hosting which starts at just $9.95 with Bluehost.
Luckily, you can start setting up your online shop and use Shopify for 14 days without providing your credit card information. This gives you an opportunity to try out Shopify and see if you like it, before paying for it.
2. Transaction Fees
When choosing an eCommerce platform, you don't just have to think about the monthly price for using the service. You also have to consider platform transaction fees and credit card fees as well.
Shopify has a default payment option called Shopify Payments, which is powered by Stripe. You can use Shopify Payments to accept payments from your customers and it allows you to easily integrate other payment solutions.
With Shopify Payments, there are no transaction fees. Although you do have to pay a basic credit card fee of 2.9% + 30 cents on every transaction. That fee can be lowered when you upgrade to a more expensive plan.

But if you don't want to use Shopify Payments and want to instead use a third-party payment gateway such as PayPay, Shopify will charge you an additional 2.0% transaction fee on each transaction. That fee is in addition to the cost that will already be deducted by the third-party service you're using on your site.
So, if you don't use Shopify Payments with your Shopify site, it could cost you a lot of money. Be sure to compare platform transaction fees and credit card fees of all eCommerce solutions before making your final decision.
3. Moving Your Online Store is Difficult
Choosing the right eCommerce platform is so important. Because if you build your online store on a particular platform and then decide to move, most eCommerce platforms, including Shopify, don't make it easy.
After spending so much time creating your perfect eCommerce website, if you decide to leave Shopify, you can't take it with you — it's gone forever. The best you can do is export all of your product information.
As we mentioned, this is the case with most eCommerce platforms. So, take your time researching and choosing the best option for you so that you won't regret your decision down the line.
Shopify Review: Is it the Best eCommerce Platform For You?
We hope you're now familiar with the pros and cons of using Shopify. But, let's quickly recap the key points:
Pros of Using Shopify:
Shopify is incredibly easy to use. You can have your online store up and running in no time without having any previous experience.
With Shopify almost every aspect of your online store is managed for you including web hosting, SSL certificate, security, speed and performance, backups, and more.
Shopify also offers endless customization with a wide array of themes, apps, and integrations.
Scaling your online store is simple with Shopify too. Simply upgrade your plan to take your eCommerce website to the next level.
Cons of Using Shopify:
Shopify is a bit more expensive than some other popular eCommerce solutions. Plus, anytime you want to get more features, you need to upgrade your plan.
You'll have to pay transaction fees when using Shopify, which can reduce your profits.
You don't have full control of your online store and Shopify doesn't make it easy for you to move your online store to a new platform if you decide to make a switch.
Shopify is a great option if you want to quickly create a scalable online store that needs no management on your end.
Get Started with Shopify Today!
However, if you want full control of your eCommerce website and want to start it at a lower cost, you might find that a different eCommerce solution is better for you.
We hope you enjoyed this Shopify review! If you're wondering how Shopify stacks up against other eCommerce platforms, check out our article on Shopify vs. WooCommerce.