You have an idea for a business and your getting your website together. You're searching for the perfect theme for your business and you want to know how to make a logo quickly and painlessly.
With all the resources online, you can create your logo with an online logo maker in 30 minutes or less.
If you're business is just starting out, then make sure you don't get caught thinking you need a fancy logo immediately and spend weeks with a graphics designer going back and forth on the design. Instead, get started with an online logo creator and get it complete in 30 minutes.
How to Create a Logo
Brand experts say to keep it simple and instead of a fancy logo, focus on creating a wordmark logo where you concentrate on using your business name as the logo.
There are several logo creators online and I'll show you more to choose from at the end of this article. Many of them let you build your logo for free or low cost to download.
I'll walk you through creating your logo using GraphicSprings
Go to their site and click 'Create a logo in a Minute or Less' to get started.
On this screen, enter your business name and tagline if you have one and then click next.
From here you can search for an image that you want to go with your logo. This is completely optional. If you read the article above, Pam Wilson says to keep it simple and just use your words with a great typeface and character spacing. For this tutorial I'll add one just to show you how easy it is.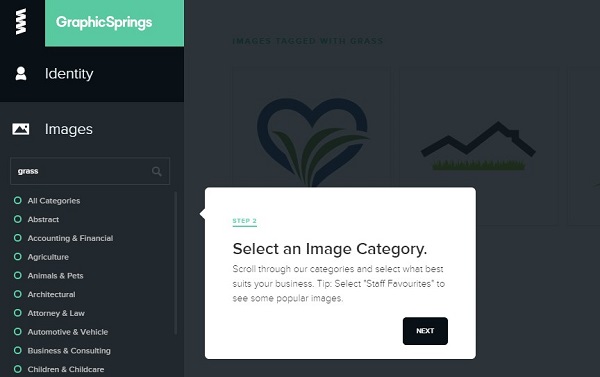 When we're finished with that, we have a basic logo to work with.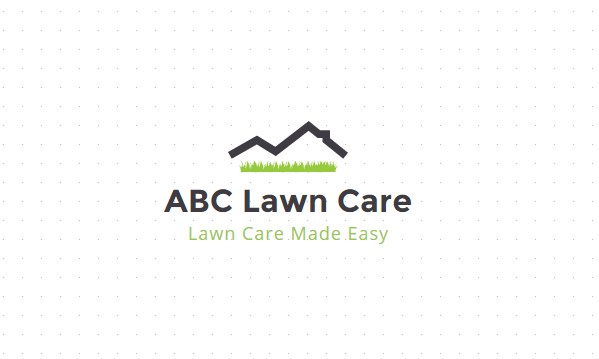 Now if you click on the business name you have several editing options to choose from, including the font, character spacing, text color, and some text effects like shadow.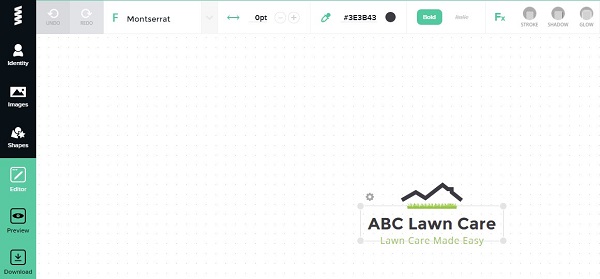 When you're finished, you can see what your logo will look like on a t-shirt, stationary, and the web. You can even share the preview to get other people's opinion.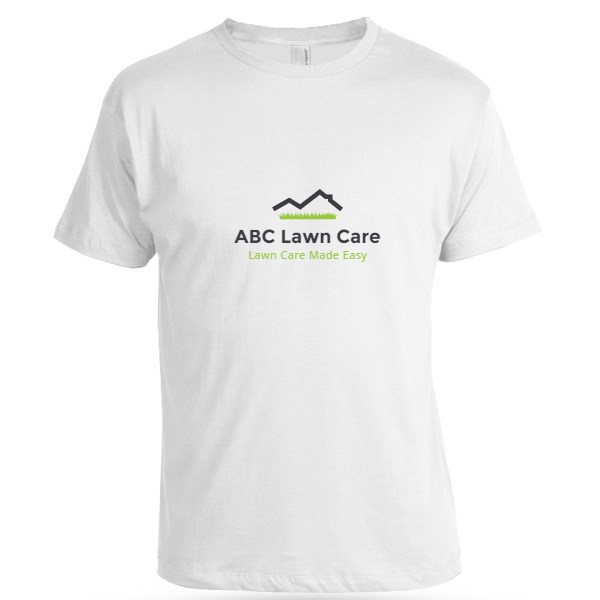 If you like the logo, you can buy the logo for less than $40 and you'll get the files immediately after completing your purchase.
Once you download your files, you can edit them to make it the right size for your WordPress theme, send it to your printer for business cards, and get t-shirts made.
Other Resources
Here are a few other resources you can use to create your logo quickly and easily and some let you create a logo online completely free
Hipster Logo Generator– This tool allows you to get really granular with your shapes, images, and font for your logo.
Logogenie– is a simple, creative new way to design logos for your business.
SquareSpace Logo– The website creators came up with a quick way for you to make your own logo online quickly and painlessly.
Canva This software lets you create all your social media images that you need. And if you use just the font and your business name, you can create a decent looking logo as well.
Conclusion
Having a business brand will help your clients identify with you, but there's no need to spend hundreds of dollars and several days getting this done for your business.
With all the online tools available today, you can focus on a quick solution to get your business up and running quickly.
Have you used an online logo creator resource? Let us know in the comments below.