Origin is a grid-based WordPress theme by Elegant Themes. It allows you to tell stories with imagery and engage your users by saturating the screen with your amazing photos. In this Origin review, let's see if it is the right choice for your WordPress site.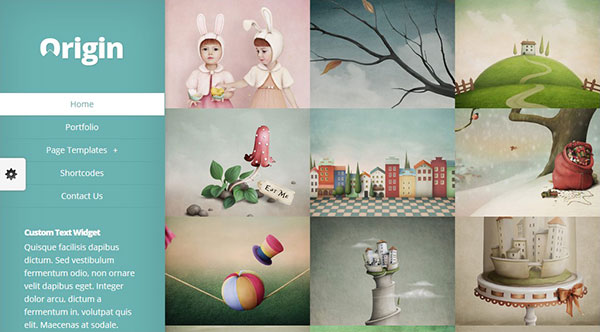 About Origin
Origin is a simple WordPress premium theme to showcase your art work, photos, and posts in a stunning way. Its grid-based view will work amazingly on mobile devices. The theme is fully responsive and neatly adjusts the grids according to screen size.
Let's take a look at the features of Origin and decide if you want to use this theme for your blog.
Features of Origin
Origin is different and unique because of its grid-based layout. It has a variety of color options for the grids. Using the WordPress customizer, you can have complete control over all colors of the theme.
It is localized for easy translation, so you are saved from editing PHP files. The shortcodes reduce the need to edit complex code and help in creating flexible layouts easily.
Responsive Structure
Origin is a fully responsive WordPress theme. The grid-based layout and CSS media queries make your content viewable on any size device. It displays the posts in grids that rearrange automatically according to your screen size.
This theme is designed to make sure that your user should not have to zoom in the screen to read the content. On any browser or mobile device, Origin will show your posts in a simple and professional layout.
A responsive layout will also help in ranking your site on search engines.
Grid-Based Layout
This theme is fully grid-based so it loads your website fast and give good performance to impress your visitors. The grid-based layout automatically adjusts with the viewer's screen size to give you relief from compatibility issues.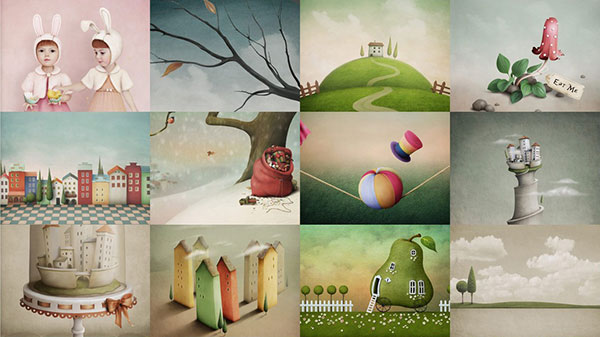 You can set the number of posts to be displayed in the grid on homepage and other pages.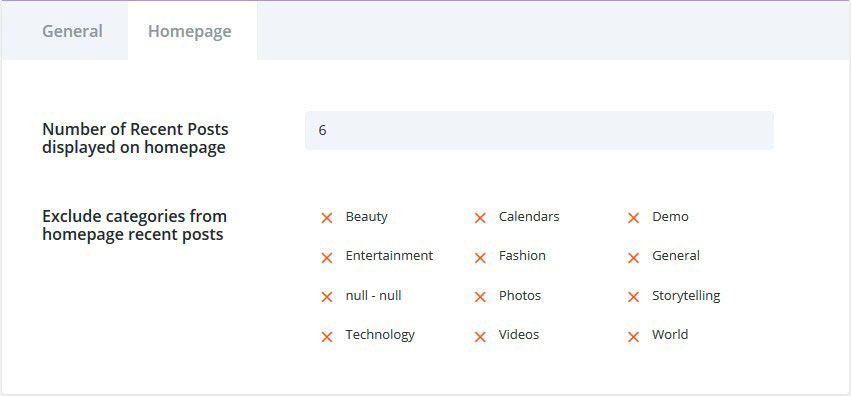 The epanel theme settings of Origin will also let you exclude categories from homepage recent posts, so you can showcase the content of your choice on the homepage.
Colorization
Origin has a wide range of options to set the theme colors. It comes with a tool to find the hexadecimal values, so you can add those values in the fields for the theme color options.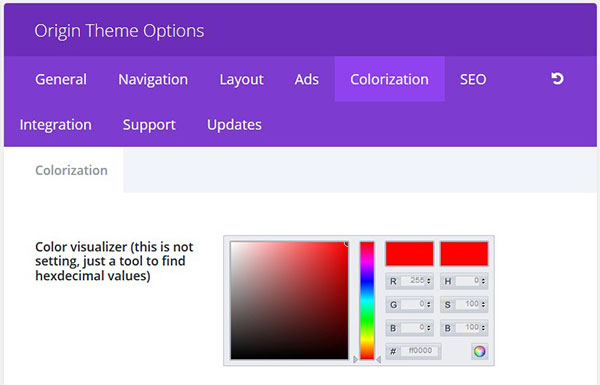 You can set the colors for the following theme options:
Main Font Color: This color will work on all the fonts of your blog.
Link Color: Setting values on this field will make all the links of your website to appear in this color.
Menu Link Color: You can fix a value for menu link color in this field. There's an option to set the color of the font on link hover as well.
Headings Color: All the headings will appear in this color at your site.
Sidebar Links Color: Fonts of the sidebar links will display in the color added in this field.
Footer Text Color: Fonts in the footer will show in color of your choice using this field.
Footer Links Color: Footer links color can be set differently. You just need to add a color code in this field.
Shortcodes
WordPress shortcodes save you from editing complex code in your theme and other files. Origin has a large collection of shortcodes that will allow you to create strong and robust sites easily without having to edit the code.
Shortcodes will make the process easy and simple to set up a blog layout. It improves the functionality and variety of your content without you learning any advanced coding.
There are shortcodes to easily insert:
buttons
styled text boxes
tabbed content
columns
tooltips
quotes
…and much more.
Multiple Page Templates
The pre-made styles in the form of page templates will make it easier to set up your blog. You can apply the available templates to individual pages separately.
These page templates will let you completely transform the look and feel of your pages and content. You can create WordPress image galleries, image sliders, and more using these amazing templates.
Documentation and Support
The Origin theme provides extensive documentation that walks you through how to install and configuring the theme. With beautiful screenshots and videos, it gives you a detailed explanation of various features of Origin.
To download the Origin theme, you'll need to join the Elegant Themes club. Their personal plan starts from $89 per year. After joining, you'll get complete access to all themes. For lifetime access, you'll need to make a one-time fee of $249.
To get premium support, you can use the Elegant Themes support forums. Elegant Themes are well-known for the quality and speed of their support.
Our Score
Elegant Themes Origin is a perfect WordPress theme for those who want to experiment their website with several color schemes with ease. The colorization panel in Theme Options allows you to easily customize your colors with a color picker for every theme element such as fonts, background, links, menus, etc.
The theme is has a grid-based layout to showcase your blog posts in a professional and unique style. Origin has an amazing font customization option that allows you to choose from loads of different font variations.
It also supports several page templates and shortcodes, so you can easily create advanced layouts without having to hire a developer.
We give Origin 4.6 out of 5 stars. Here's the breakdown of our scores.
Get Origin Now »
If you liked this article, then please consider following us on Twitter and Facebook. If you have any questions, please let us know by leaving a comment below.