Lucid is one of the best WordPress magazine themes by Elegant Themes. It allows you to display tons of widgetized content on your homepage. In this Lucid review, let's see if it is the right magazine theme for your WordPress site.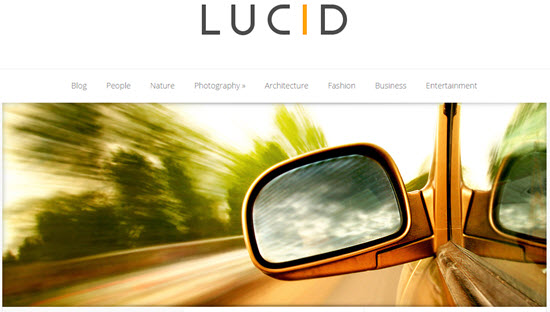 About Lucid
Lucid is a beautifully designed magazine theme released by Elegant Themes. Elegant Themes is your one-stop hub for premium WordPress themes and plugins. Lucid is meant to be a light-weight theme so it is not bundled with the Divi builder framework, the flagship drag and drop content builder by Elegant Themes.
Lucid comes with clean design elements and a beautifully organized layout that is a pleasure to read.
Let's take a detailed look at its features below.
Several Content Areas in Homepage
Lucid comes with several widgetized content areas in the homepage. In the Widgets page of your WordPress admin panel, you can adjust the content of your homepage.
Aside from sidebar and footer areas, you'll find three Recent From sections in your Widgets. To populate content in your homepage, all you need to do is to add the right widgets to these sections.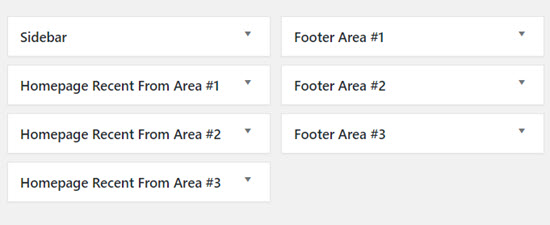 You can also find a custom widget in this theme called ET: Recent From Widget by which you can easily pull the posts from a specified category.
Supports Two Different Sliders
Lucid also supports two different sliders in your homepage- featured slider and video slider.
In the demo site, you can find a featured slider in the above-the-fold area of the homepage. It can be set up by choosing a category in Lucid Theme Options.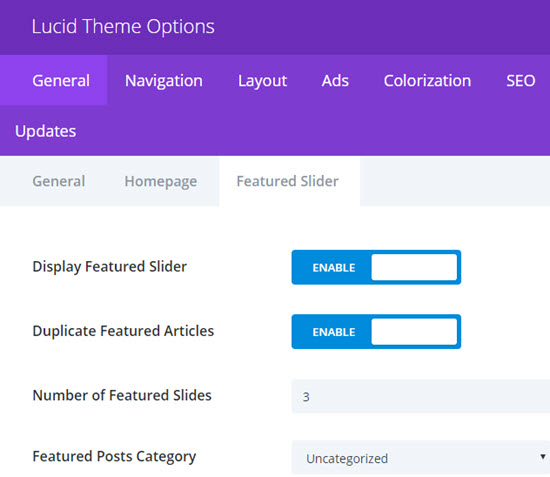 The video slider on the homepage can be set up using the Video custom post format. You'll also need to enter video URL in the ET Settings box below the text editor.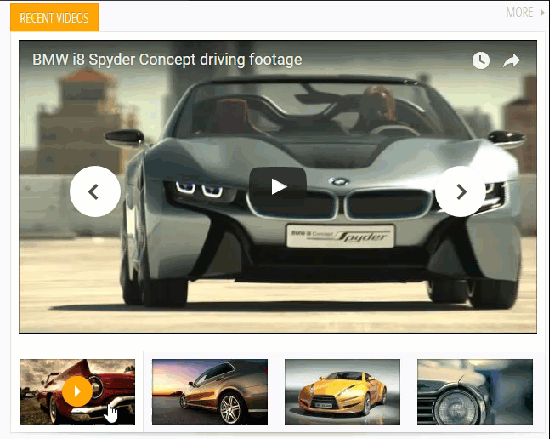 Create Advanced Layouts With Page Templates
You can also find a collection of page templates that can be used to create advanced page layouts for your website. Each template is bundled with several pre-made styles and functions. Selecting a template will automatically give you a corresponding option in ET Page Template Settings.
Blog Page: You'll find options to enable Blog Style mode and show or hide Auto Thumbnail. You can even select the category and specify the number of posts you'd like to display per page.
Contact Page: You can create a contact form using this template without installing any contact forms plugin. You'll also find options to enable CAPTCHA to avoid spam submissions.
Fullwidth Page: With this template, you can disable sidebar on a page. No custom option is provided in ET Page Template Settings if this template's chosen.
Gallery Page: You can select the gallery categories and the number of posts in this template. If needed, you can disable the sidebar by choosing the fullwidth option.
Portfolio Page: Portfolio template allows you to choose the thumbnail size for your portfolio pages.
Login, Search and Sitemap Pages: While you can customize the content of the pages that use any of these templates, no custom option is provided in ET Page Template Settings when they are chosen.
Magazine Themes – Extra vs. Nexus vs. Lucid
Both Lucid, Extra and Nexus are WordPress magazine themes released by Elegant Themes.
Want to know which one is the best magazine theme for you?
Let's take a head-to-head comparison between each theme.
Elegant Themes Extra is best suited for those who want to make lots of customization on their site layouts. It comes with a drag and drop builder, Divi, which helps you to create any kind of layouts with ease.
Elegant Themes Nexus is for people who don't prefer having a heavy WordPress theme that is bundled with the Divi builder. It still lets you customize your homepage with the homepage builder.
What makes Elegant Themes Lucid unique from other magazine themes is that it is one of the lightest magazine themes in the market. If you're looking for a simple WordPress magazine theme that comes with clean design elements without any bloated feature, Lucid could be the best choice for you.
Documentation and Support
The documentation gives you a thorough idea on how to build a beautiful website with Lucid. It comprises useful screenshots and videos that help users to easily get started with Lucid.
To download the Lucid theme, you'll need to join the Elegant Themes Club for just $89 per year. Once you joined, you'll get access to the entire themes and plugins for a year. For lifetime access, you'll need to make a one-time fee of $249.
To get premium support, you can use the Elegant Themes support forums. Elegant Themes are well-known for the quality and speed of their support.
Our Score
Elegant Themes Lucid is one of the most lightweight WordPress magazine themes. It comes with several customizable content areas in homepage and supports two different sliders.
Most of the content areas in the homepage can be set up using the Widgets section, and it's not a bloated theme with too many features like many other magazine themes.
We give Lucid 4.8 out of 5 stars. Here's the breakdown of our scores.
Get Lucid Now »
If you liked this article, then please consider following us on Twitter and Facebook. If you have any questions, please let us know by leaving a comment below.