Fusion is a WordPress theme that comes with tons of features tailored to the needs of startups, tech companies, and design agencies. It comes packaged with features like responsive design, custom background images and more. In this Fusion review, we'll look at its features to find out if it is the best theme for your website.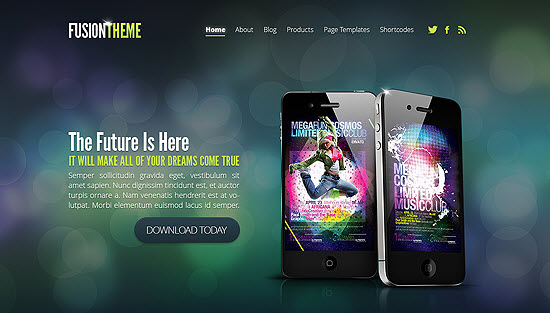 About Fusion
Fusion is a WordPress theme built with startups and company websites in mind. It is released by Elegant Themes, your one-stop hub for premium WordPress themes and plugins.
Fusion is bundled with tons of different options to configure your homepage for your company website. It also allows you to create advanced layouts with ease using shortcodes.
Here are some of its amazing features.
Highly Customizable Homepage
The Fusion theme comes with a lot of customizable content areas in your homepage. Using Fusion Theme Options, you can adjust the content areas, upload trust mark logos and more. This way, you can easily alter the look and feel of your homepage.
The homepage of the Fusion theme supports the following customizable content areas. They are:
1. Featured slider
You can customize the content that appears in the slider by using the ET Settings section that is seen below the text editor of every post and page.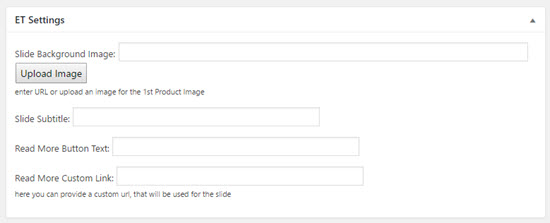 Alternatively, you can simply choose the featured posts category in your Fusion Theme Options.
2. 3 blurbs below the slider
The homepage allows you to feature 3 blurbs below the slider. To add content to the blurb, all you need to do is to create 3 pages and customize its content in Fusion Theme Options.
3. Blog section
Another notable feature of homepage in Fusion is that the blog section is organized in a small content area.

The Fusion theme is a good fit for you if you don't want to give a lot of space for the blog section on your homepage.
4. Featured testimonials using a custom post type
Testimonials have to be created using a custom post type, Testimonials. Once you activated Fusion, you'll find a new link has been added to the left taskbar in your WordPress dashboard. You can add testimonials using the Testimonials post type and upload the photo of your customer using the Featured Image section.
5. Trust mark logos
Creating a trust factor on your site will encourage your potential customers to do business with you. You can create a trust factor by uploading renowned brands' logos you've worked or associated with. You can upload up to 4 trust mark logos to be featured on your homepage.
A Huge Collection of Page Templates to Pick From
Fusion allows you to create advanced page layouts easily using its pre-built page templates. Selecting a template will automatically give you a corresponding option in ET Page Template Settings. The page templates that are bundled with Fusion are: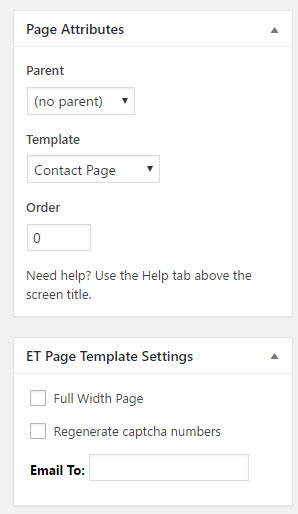 Blog page: It allows you to select the category and specify the number of posts you'd like to display per page.
Contact page: If you just need to create a basic contact form in your website, you don't have to install a contact forms plugin because this theme allows you to create a basic form out-of-the-box. You can also enable regenerate captcha numbers if needed and specify the email address to where the form submissions should be sent.
Full-width page: You can disable the blog sidebar by using a full-width page template.
Gallery page: You can select the gallery categories in this template.
Portfolio page: The portfolio template allows you to resize the thumbnail size in three different options: small, medium and large.
Login, Search and Sitemap pages: No custom option is provided in ET Page Template Settings when any of these templates are chosen.
More Notable Features
With Fusion, the possibilities to create an awesome website are endless. Below are a few notable features you can use in the Fusion theme.
It supports a huge list of shortcodes: Want to create advanced layouts on your WordPress site? Fusion supports a huge list of shortcodes. Chances are you'll find the right one for your needs, so you don't always have to hire a developer to create an advanced layout.
Unlimited Color Options: With the Customizer option, you can easily adjust the color palettes of your website. The best thing is you're not limited by a set of pre-defined colors. You can select any color using the color picker or specify its hex codes.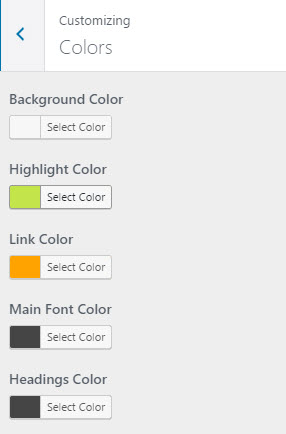 Documentation and Support
The documentation gives you a detailed idea on how to build a beautiful website with Fusion. It comprises useful screenshots and videos that help users to easily get started with the theme.
To download the Fusion theme, you'll need to join the Elegant Themes Club for just $89 per year. Once you joined, you'll get access to the entire themes and plugins for a year. For lifetime access, you'll need to make a one-time fee of $249.
To get premium support, you can use the Elegant Themes support forums. Elegant Themes are well-known for the quality and speed of their support.
Our Score
Fusion could be the right WordPress theme for your company website. The homepage gives you several customizable content areas.
A notable feature in Fusion is that the blog section is given only a limited space on the homepage. This helps you to give more focus on the other content of the homepage to turn your website visitors into customers.
The only downside of the theme is that the default fonts are unattractive. However, you can easily change the fonts in the theme customizer option.
We give Fusion 4.8 out of 5 stars. Here's the breakdown of our scores.
Get Fusion Now »
If you liked this article, then please consider following us on Twitter and Facebook. If you have any questions, please let us know by leaving a comment below.