Looking for an ecommerce WordPress theme to sell your products online? Elegant Themes eStore is an easy to setup and beautifully designed complete eshop theme to bring your business online. In this eStore review, we'll show its features and help you decide if it is the right ecommerce theme for your needs.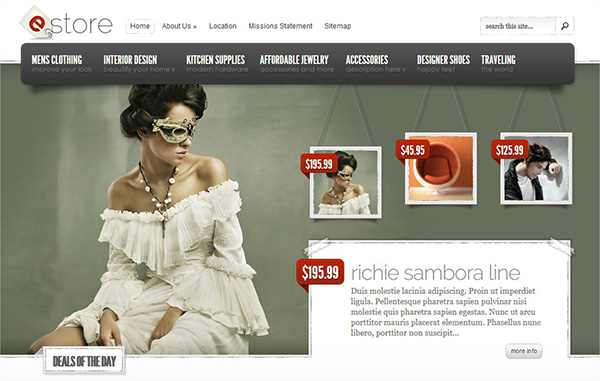 About eStore
eStore is an easy to setup WordPress ecommerce theme for online businesses and electronic shops. It provides integration with the most popular ecommerce plugins like eShop and Simple PayPal Shopping cart. eStore settles with any payment method like PayPal, so you can give multiple payments options to your customers.
Features of eStore
eStore theme has a few amazing features that can help you build an online store easily. The options in this theme are simple yet very useful. Some of the core highlights are homepage product display slider, unique color schemes, multiple sidebar widgets, and menus.
Let's take a detailed look into the features of eStore WordPress ecommerce theme:
Homepage and Featured Slider
Most of the ecommerce sites display their featured products and deals of the day on the homepage. eStore theme allows you to simply enable the deals of the day option on the homepage, and you can manage the number of slides to display with this option.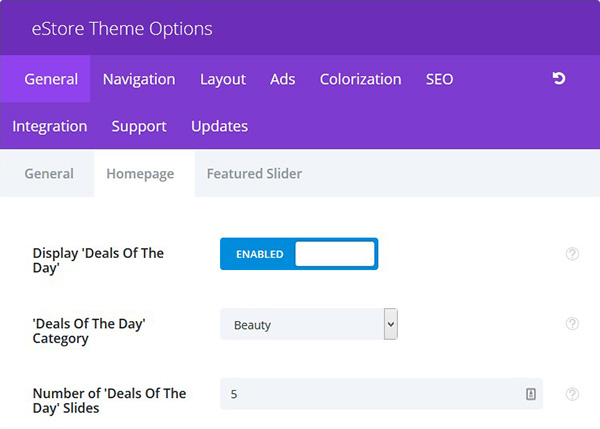 Besides deals of the day option, there's featured slider settings that allow you to display the products too. These settings are quite similar to the settings of deals of the day options.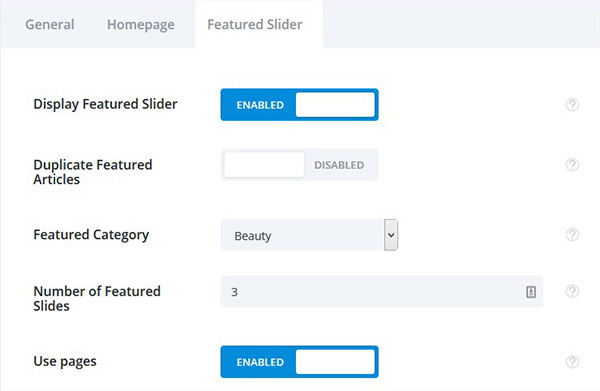 You can also manage the automatic slider animation and animation speed in these settings.
Menu Customization
The theme customizer is similar to the WordPress default customizer. However, the options available for the menu are more here. You can add as many menus as you need from the customizer.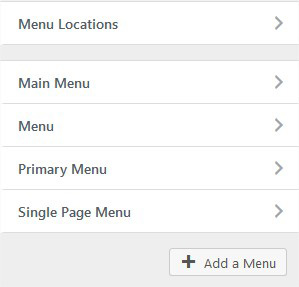 eStore theme supports 2 menu locations: the Primary Menu and the Secondary Menu. Though you can also add the menus in the widget areas using the Custom Menu widget.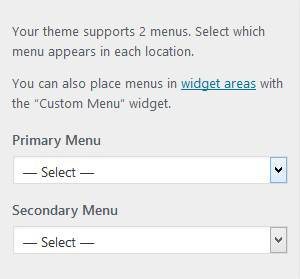 Adding pages or posts to the menu is similar to the default WordPress menu.
Integration
Your WordPress ecommerce theme may need multiple integration options. eStore has saved all of it for you. There is an Integration tab in the theme settings that allow you to enable or disable different code options.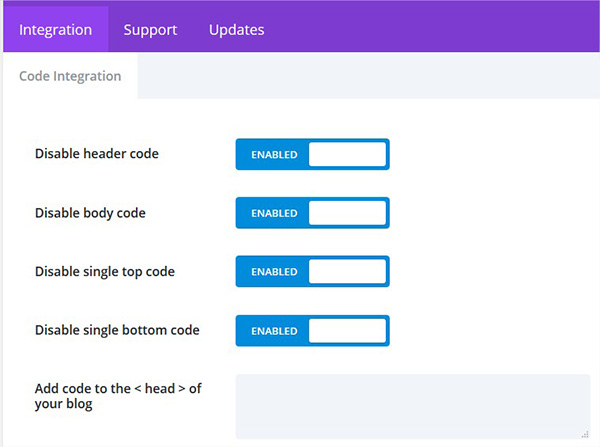 You can add Google tracking code easily. It also has other code placement options.
SEO
SEO settings in the eStore theme has 3 tabs. Homepage SEO, Single Post Page SEO, and Index Page SEO.

All these three tabs cover several important SEO options for your ecommerce site. You can enable custom title, keywords, description and canonical URLs. These tabs have the fields for these options.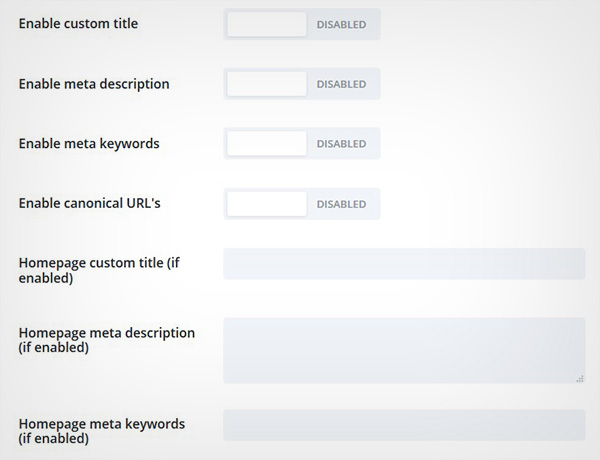 SEO settings are basic in the theme. We recommend you to use a proper search engine optimization plugin and also check out this ultimage WordPress SEO guide for beginners.
Sidebar Widgets
eStore WordPress theme has a sidebar and multiple widgets options. Elegant Themes has its own widgets too. You can simply use these widgets to minimize your efforts in creating a beautiful sidebar for your WordPress ecommerce site.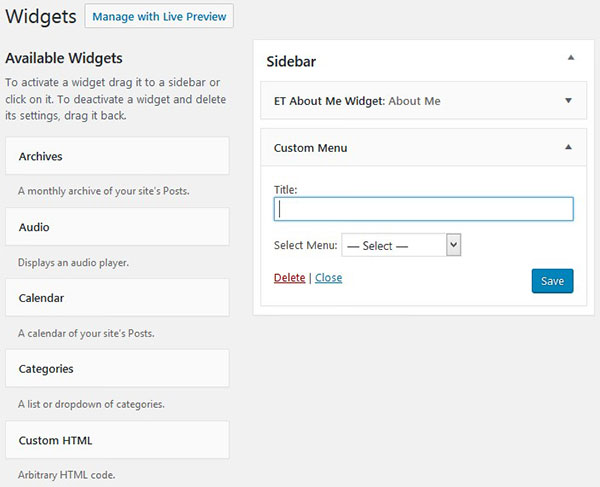 Like we discussed in the menu section, you can add the Custom Menu widget in the sidebar widget area.
Simple Fonts
WordPress themes has the editor to edit the CSS for any styling on the site. However, eStore theme allows you to customize the Header Font and Body Font from the WordPress customizer easily. You can see the preview of the font in the dropdown. It can also be seen in the main site preview on the right side of your screen.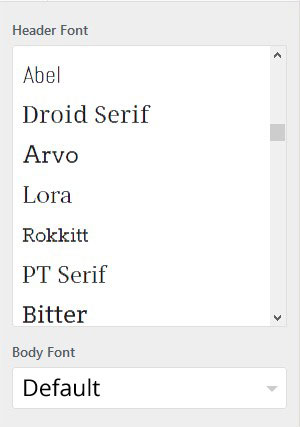 There are hundreds of fonts available for both the options. These settings will override all the other font settings for your theme, so you can simply manage the header and body fonts.
Responsive Online Store
Do you know that having a responsive theme will help your mobile rankings in search engines? eStore WordPress theme is fully responsive and retina ready, so your content and products appear nicely on all screen sizes.
The fonts and content blocks adjusts automatically according to the view size of all mobile devices.
Documentation and Support
Elegant Themes eStore has detailed documentation that helps you in installing and configuring the theme. You will find the useful screenshots and videos as a part of the documentation, so it helps you to easily skim through the content whenever you need assistance.
You can download eStore by joining the Elegant Themes club. Their plan starts from $89 per year. After joining, you'll get complete access to all themes.
To get lifetime access to all themes and plugins with lifetime premium support, lifetime updates and unlimited website usage, you'll need to pay a one-time fee of $249.
Support is offered through their official support forums. Elegant Themes are well-known for the quality and speed of their support.
Our Score
eStore is the best WordPress theme for your ecommerce site. It allows you to create a beautiful online store to sell your products.
The theme has tons of widget areas and customization functionality that let you place your content in an engaging way on the homepage and other pages. You can use the large collections of shortcodes to easily incorporate your additional functionalities without editing any code.
eStore supports different placements out of the box, so you can easily share your featured products without any hassle.
We give eStore 5 out of 5 stars. Here's the breakdown of our scores.
Get eStore Now »
If you liked this article, then please consider following us on Twitter and Facebook. If you have any questions, please let us know by leaving a comment below.