When running a multi user WordPress site, you will often need to switch user accounts to see how users see the functionality. This could become quite a chore if you have to do this a lot more often. In this article, I will show you how to easily switch user accounts in WordPress.
First thing you need to do is install and activate the User Switching plugin.
To switch between users you need to go to Users section and you will be able to swap to a different user in one of two ways. Either by hovering over their profile or by editing their profile and going to the User Switching section.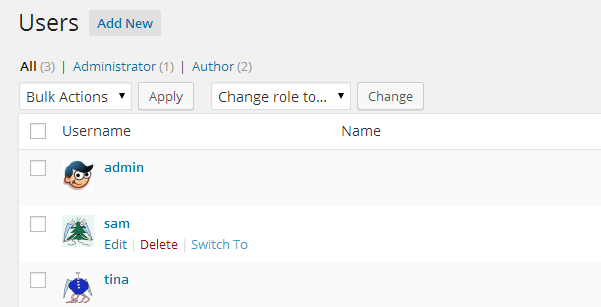 Using either of those two methods you can easily switch to a different user and see your site from that perspective. Its a very small plugin that is incredibly useful for testing out any changes on your site. Once you are finished and wish to return to your normal user all you need to do is go to your dashboard and there should be a button at the top for you to click.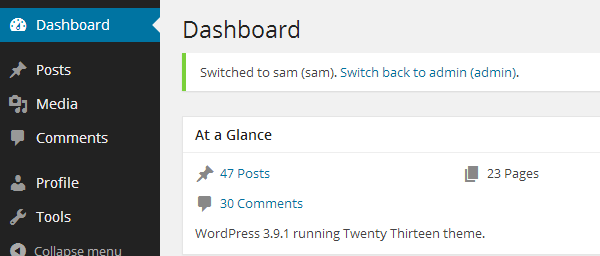 While this plugin is very simple in terms of what it does, I think its an incredible plugin for testing out your site. I hope learning about this plugin helps you test your site more easily than before. Also check out a few more WordPress A/B split testing plugins for WordPress.
If you liked this article, then join ThemeLab on Twitter and Google+.