Are you considering purchasing Formidable Forms but wondering if it's the best choice? We understand. Formidable Forms is an advanced form builder plugin for WordPress, but it's impossible to tell if it's suitable for your needs without an in-depth analysis. In our Formidable Forms review, we'll take a look at its features, pricing, and more.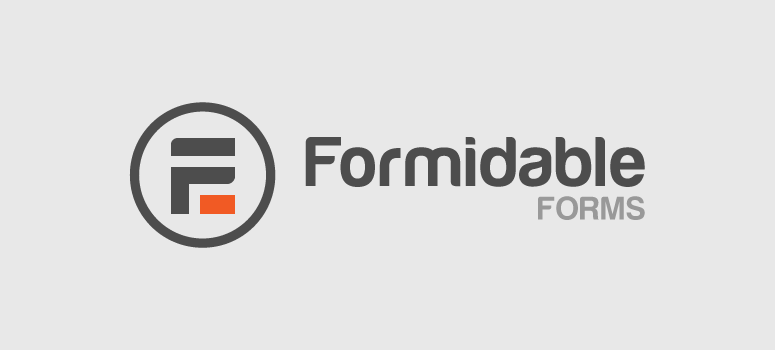 About Formidable Forms (Formerly Formidable Pro)
Formidable Forms is a WordPress form builder that lets you easily build advanced forms without having to hire a developer. From simple contact form to complex multi-page forms, you can build any type of web form you can imagine with Formidable Forms.
The lite version of the plugin is available to download for free from the WordPress.org repository. However, the lite version only lets you build a basic contact form. For advanced forms, you'll need to upgrade to the pro version.
Formidable Forms Review: Creating a Basic Form
Like most modern form builder plugins for WordPress, Formidable comes with a drag and drop builder. Let's take a look at how to build a basic contact form with Formidable Forms to see how it works.
The interface of Formidable Forms is somewhat similar to Gravity Forms.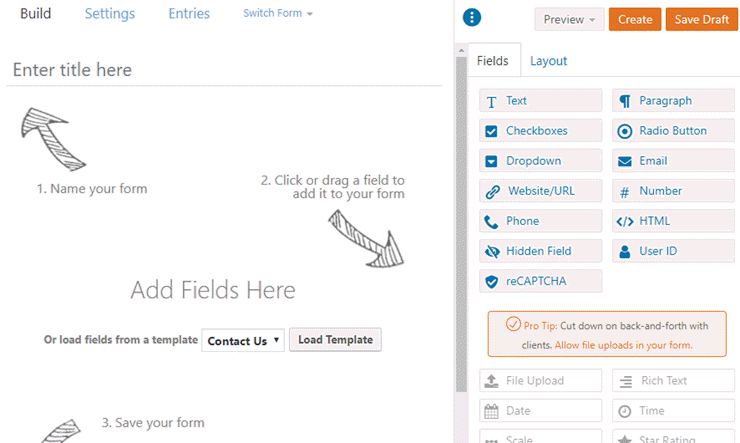 All the fields are neatly organized in the right-hand panel. To educate you on how to use the plugin as you go, they've put clear instructions with arrows within the builder.
To add a form field to your builder, simply click on any field in the right-hand panel. To change the layout, you can click on the Layout tab. You'll then be prompted to choose from a variety of different form layouts.
Upon creating a form, you'll be directed to the General Settings page. Here, you can choose a custom thank you message, custom styling styling options, button options, and more.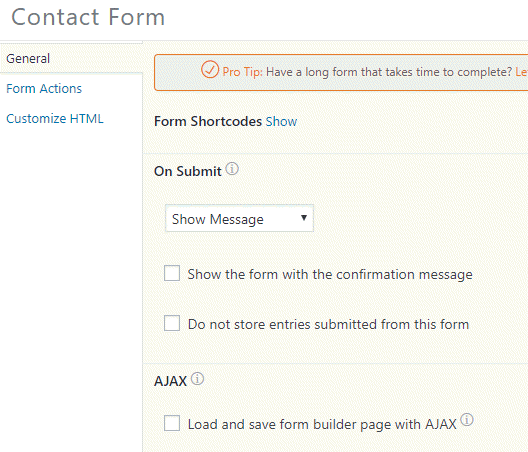 Building Advanced Forms with Formidable Forms
Whether you want to build a basic form or create a complex online application, Formidable Forms helps you do it without touching a single line of code. The interface is immensely user-friendly for both beginners and advanced users alike. Let's take a look at some advanced features in Formidable Pro.
1. Choose a Different Layout

Formidable Forms is shipped with multiple layout options that look great and fit perfectly with your WordPress theme. You can find the Layout tab next to the Fields tab in the right-hand panel.
2. Advanced Fields
Out of the box, Formidable Pro comes with a ton of advanced form fields, such as File Upload, Rich Text, Password, Credit Card, etc.
3. Advanced Features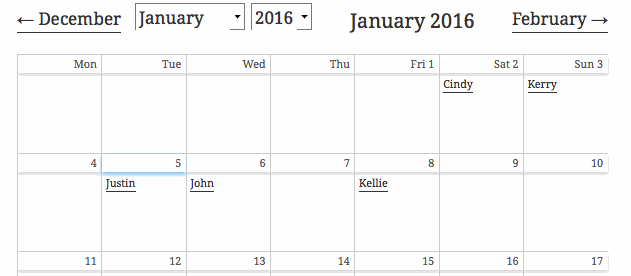 Formidable Pro is shipped with a wide variety of unique advanced features, such as:
Display data on frontend: Formidable Forms is the only form builder plugin that lets you display form data on the frontend.
Multi-page form: Reduce form abandonment by building a multi-page form with a progress bar.
Graph and chart: Communicate complex data trends with graphs and charts.
Calculation: Perform advanced numeric calculations – especially handy for eCommerce stores.
And more…
Formidable Forms: Pricing and Support
Formidable Forms offers a free version, which is available to download from the WordPress.org repository. The free version lets you build a basic contact form on your site.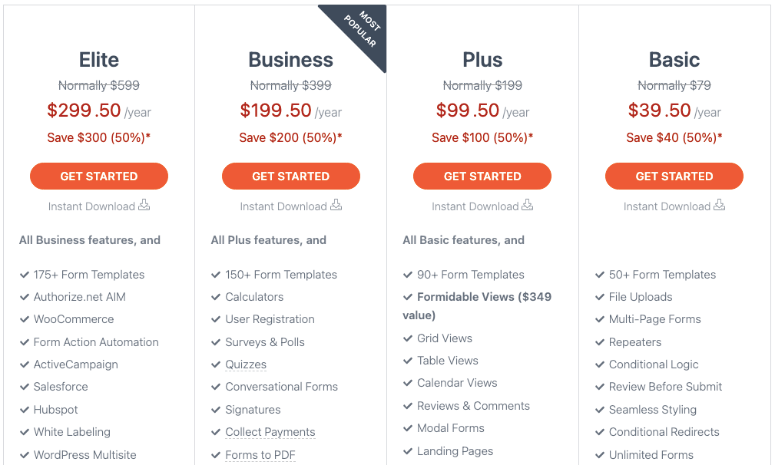 If you want to build complex forms or online applications with Formidable Forms, you'll need to purchase the pro version. The pro version is available in 4 different plans:
Basic: For $39.50, you'll get the premium 1-year license with 1 year of standard support.
Plus: For $99.50 per year, you can use the plugin on up to 3 sites. You'll also get addons, including MailChimp integration, MailPoet integration, Bootstrap addons, and user tracking and locations addons.
Business: For $199.50 per year for 7 sites, you'll get priority support and powerful addons such as PayPal Standard, Zapier, user registration, AWeber, and more.
Elite: For $299.50, you'll get the unlimited site license, elite support, and advanced addons, including Stripe, WooCommerce, and more.
Our Verdict on Using Formidable Forms on Your Site
Formidable Forms is best-suited for users who want to build advanced forms with ease on unlimited sites.
This plugin comes with all the essential features you'd expect from an advanced WordPress form builder.
We highly recommend Formidable Forms to any users who want to create user submitted forms, display form data on the frontend, perform powerful calculations, and more.
We give it 4 out of 5 stars. Here's the breakdown of our review scores:
Get Formidable Forms Now »