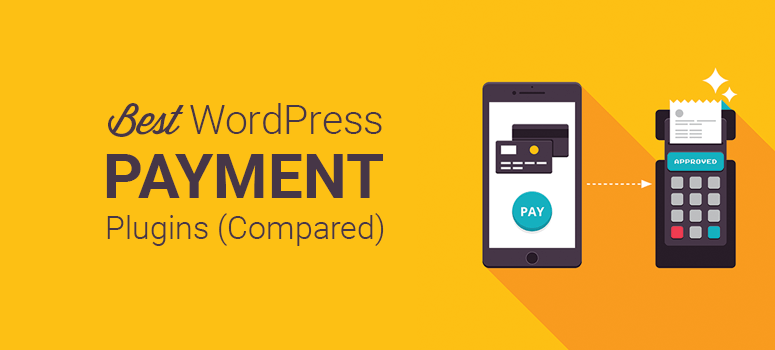 Are you looking for the best WordPress payment plugins for your site?
You can find dozens of WordPress payment plugins on the market. But not every plugin will match your specific requirements. This is why you should look into the features and options offered with top payment plugins.
In this article, we'll share some of the best WordPress payment plugins that you can use to accept online payments.
Best WordPress Payment Plugins
Below, you will find paid and free WordPress payment plugins. Each plugin offers unique features, so you can select the best payment plugin for your WordPress website.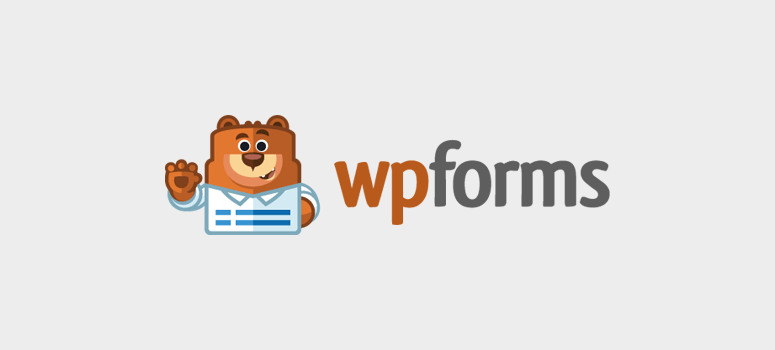 WPForms is the most beginner-friendly WordPress contact form plugin. It lets you create and display different types of forms on your website.
The plugin offers built-in templates and a drag and drop form builder to set up your payment form quickly. It's well-suited for any WordPress website to make simple and customized forms without writing any code.
With WPForms, you get multiple payment gateways, including PayPal and Stripe. You can integrate them within your WordPress forms to collect payments online.
Moreover, it comes with instant notifications to get alerts on receivables payment. So, you can keep track of your payments and also share the details within your team quickly.
For more details, you should check out our complete WPForms review.
Price: $39.50 – $299.50 per year
Get started with the WPForms plugin today!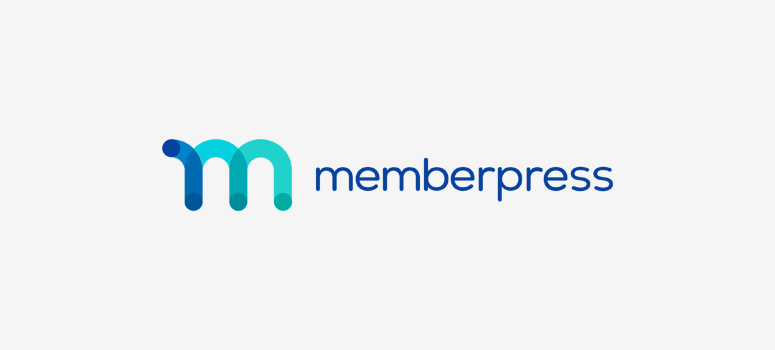 MemberPress is an all-in-one WordPress membership plugin. It lets you create powerful membership sites from scratch without hiring a professional developer.
You can sell online courses and digital downloads. The best part about MemberPress is that it gives you complete control of your content. That means you can set custom permissions to unlock a course automatically after accepting payments from members.
With MemberPress, you can also grant and revoke access to your website pages, posts, videos, categories, tags, and other custom post types. Everything is easy to manage and track in your WordPress dashboard.
For more details, you should check out our complete MemberPress review.
Price: $149 – $349 per year
Get started with the MemberPress plugin today!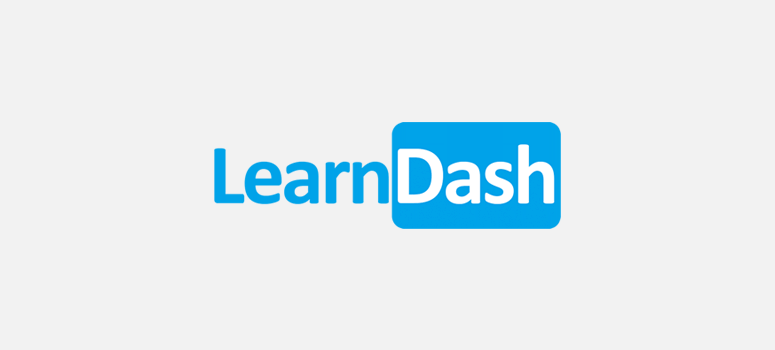 LearnDash is a popular learning management system (LMS) WordPress plugin. It's a 1-stop solution to create and sell online courses, deliver certificates, offer badges, and engage users.
You get the full access to add course fees, enroll users, manage progress, create user groups, and communicate using emails. It also sends automatic notifications to those users who purchase online courses from your site.
It supports multiple payment methods, including PayPal, Stripe, 2Checkout, and so on. With LearnDash, you can create one-time payment courses, monthly/yearly subscriptions, paid memberships, and deals. It sends renewal notifications to members to maximize revenue.
For more details, you should check out our complete LearnDash review.
Price: $159 – $329 per year.
Get started with the LearnDash plugin today!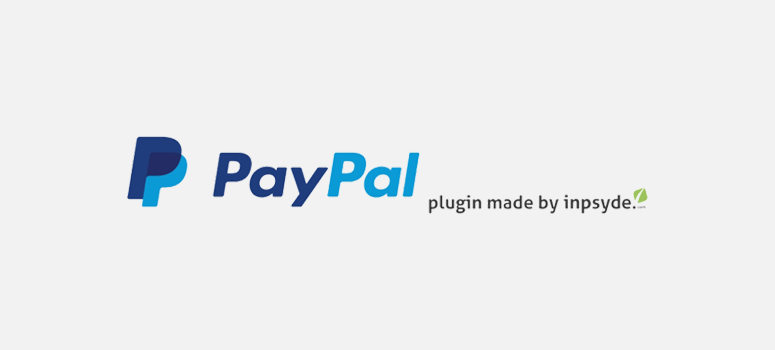 PayPal Plus is a free WordPress payment plugin for WooCommerce websites. It integrates with your PayPal account and makes it easier for you to add an online payment system to your eCommerce store.
PayPal Plus supports multiple payment formats, including credit card, debit card, and pay upon invoice. With express checkout options, you can directly credit the payment to your PayPal account.
Price: FREE
Get started with the PayPal Plus plugin today!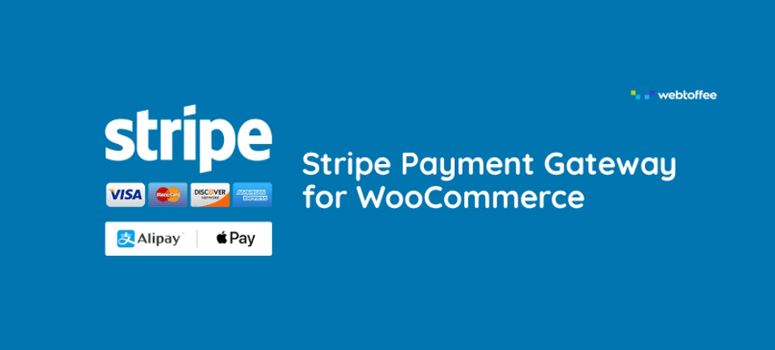 WooCommerce Stripe Paymet Gateway is an excellent WordPress payment plugin. It lets you integrate Stripe to your WooCommerce website and supports credit card, Alipay, and Apple Pay solutions.
It works with any WordPress website to collect payments from users. You get an intuitive overview page to manage, accept, and refund your payments in just a few clicks.
Price: FREE
Get started with the WooCommerce Stripe Payment Gateway plugin today!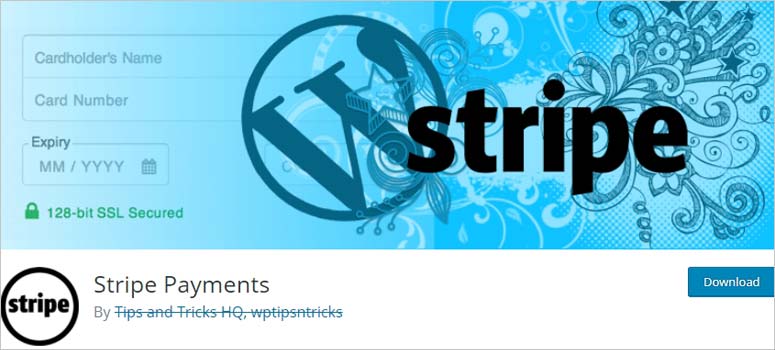 Stripe Payments is a fantastic WordPress payment plugin. It provides a shortcode to add Stripe's Buy Now button on your website to sell products and services.
It's a perfect choice for NGO's to accept online donations securely. You can review the payments from your WordPress admin dashboard in the plugin's menu.
Price: FREE
Get started with the Stripe Payments plugin today!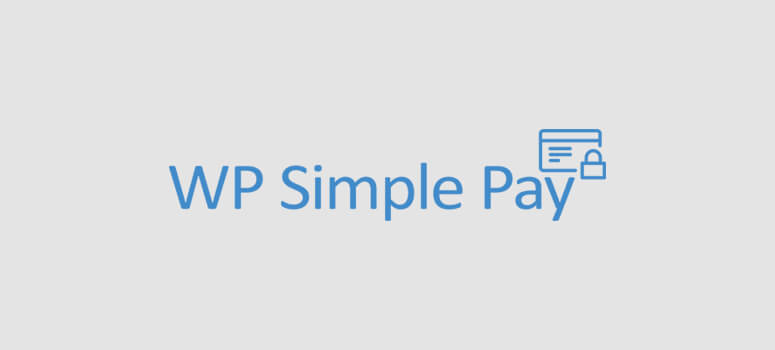 WP Simple Pay is a premium WordPress Stripe payments plugin. It lets you accept one-time and recurring payments on your site without adding any code.
You can add services, products, and online donation options to WordPress with just a few clicks. Customers can sign up for recurring payments, subscriptions, installments, and so on. It also lets you create trial accounts and charge an initial setup fee.
Price: $99 – $249 per year. It also offers an ultimate 1-time payment plan costs $499.
Get started with the WP Simple Pay plugin today!
WordPress Simple Pay is a free payment and shopping cart plugin. It lets you display an Add to Cart button on the product pages, posts, and custom post types.
With instant shopping cart access, users will know what they're purchasing from your website and how much to pay on completing an order. It offers a smart PayPal payment button to accept payments directly to your PayPal account.
Price: FREE
Get started with the WordPress Simple PayPal plugin today!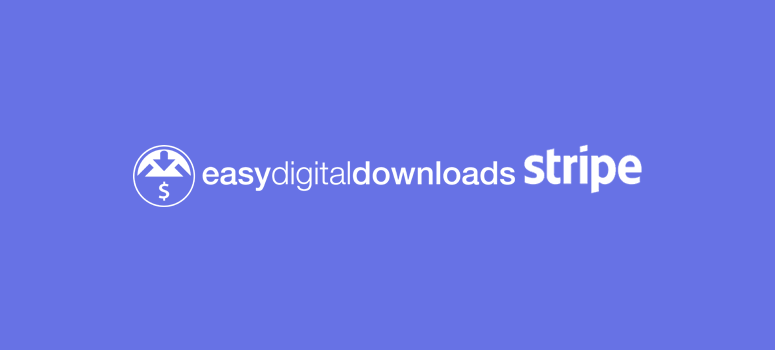 Easy Digital Downloads Stripe is a paid WordPress plugin to accept online payments. If you want to sell digital downloads, then this is a complete package to set up your store and add ebooks, courses, documents, and so on.
It provides an on-site checkout, so users can pay for their purchases without switching between pages. You can also use premium extensions from the Easy Digital Downloads plugin to add more features to your online payment system.
Price: $89 – $209 per year
Get started with the Easy Digital Downloads Stripe plugin today!
And that's it!
We hope this article helped you find the best WordPress payment plugins to accept online payments on your site.
If you enjoyed this post, then you should also check out our guides on best Stripe payment plugins and the top WordPress PayPal plugins.
In these articles, you'll find even more WordPress plugins specific to Stripe and PayPal solutions.