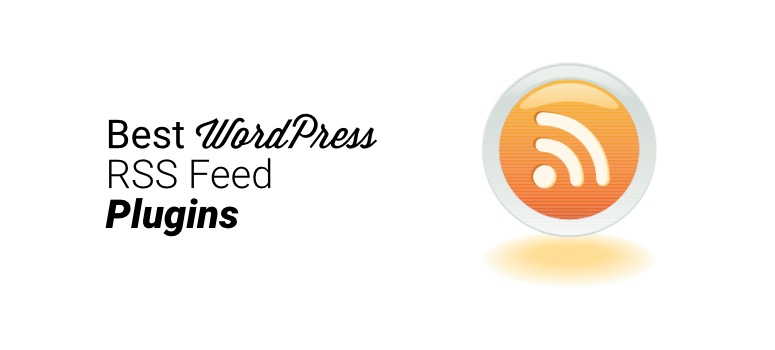 Looking for the best WordPress RSS feed plugins?
RSS feeds are useful for importing content to your website from third-party resources. It helps engage users in the latest news, updates, and highlights about your business niche.
In this article, we'll share some of the best WordPress RSS feed plugins that you can use.
Best WordPress RSS Feed Plugins
Below, you'll find our handpicked list of free and paid RSS feed plugins for your WordPress site. Each plugin may have something unique to offer, so you can select the best WordPress RSS feed plugin from the list.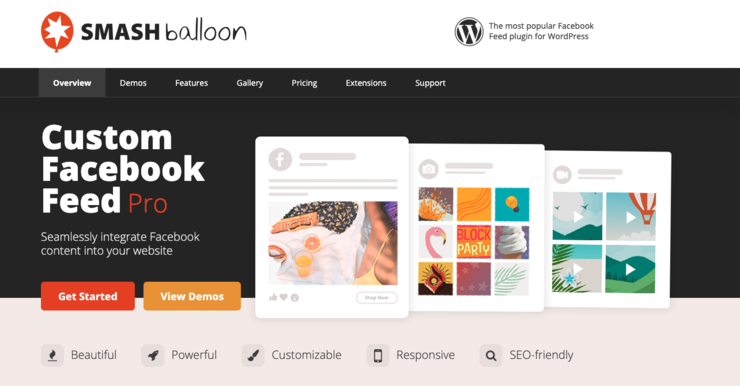 Smash Balloon Custom Facebook Feed is a feed plugin specifically for Facebook. It lets you display your Facebook content directly on your website so users get a glimpse of what's happening on your social media feed.
It takes as little as 30 seconds to set up a Facebook feed to your website using this plugin. Display as many feeds as you'd like including news, events, photos, groups, pages, and much more.
With its customization options, Smash Balloon Customer Facebook Feed lets you design your feed to your liking. It's easy to stick to your business branding and customize your content even if you aren't tech-savvy.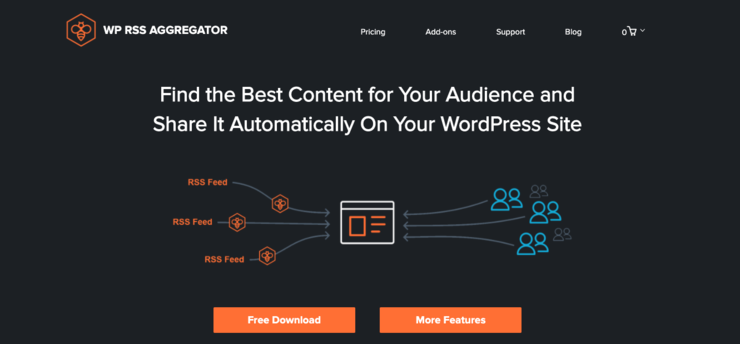 WP RSS Aggregator is one of the most popular options for RSS feed plugins on WordPress. It allows you to automatically curate, aggregate, and display the newest content on your site with ease.
With this plugin, you can take content from other websites and embed it onto your own. This includes third-party sources and blog posts, so there's no limit to what you can add to your site.
Some cool things you can do with this plugin include:
Curate posts from your favorite blogs
Display work from different sites into a portfolio
Collect job listings, real estate listings, and other listings for your market
Curate news and important information from reputable sources
And much more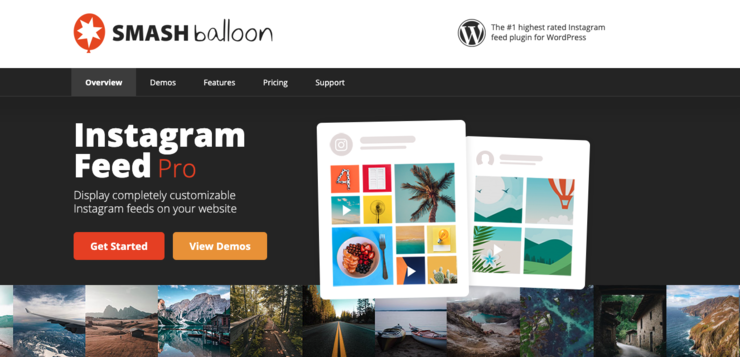 Smash Balloon Instagram Feed is the perfect plugin for users who wish to embed their Instagram content onto their website.
It's easy to create customizable Instagram feeds the way you want them. This plugin uses the same color codes on your website to match your brand image and keep a cohesive design. It also comes with different styles and layouts to choose from so you can create a feed that fits your site's look.
You can display as many feeds as you want on multiple pages of your website, which adds to the diversity of your content. Smash Balloon Instagram Feed is flexible so it can display a video feed on one page and a photo feed on another.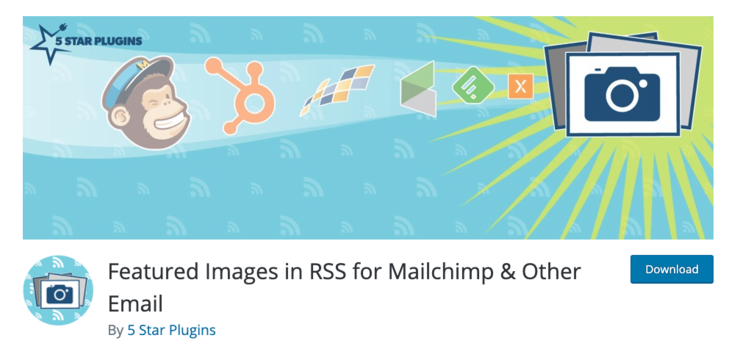 Adding a featured image in your RSS feeds with WordPress normally requires coding. But with Featured Image in RSS, it's easy to embed on your site.
This plugin integrates with popular email marketing services and other marketing tools, so it's easy to display feeds from multiple sources. Because it uses standard formatting options, it's easy for news aggregators to display its content.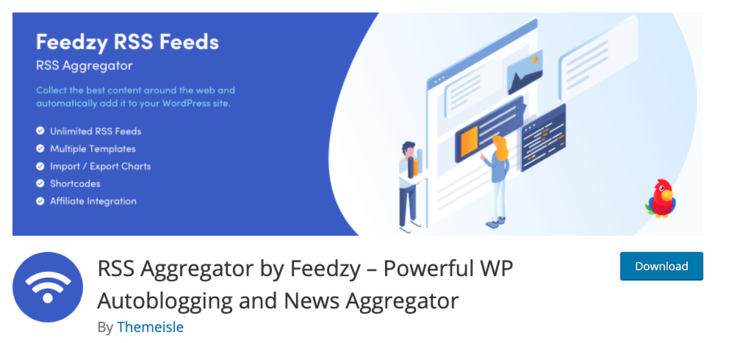 Feedzy RSS Feeds is a WordPress plugin that lets you display content from any RSS feed onto your website. You can automatically convert RSS feed content into WordPress posts, pages, and custom posts.
With Feedzy RSS Feeds, you can import images, use shortcodes, control the number of items to display in a feed, and so much more. The plugin makes it easy to bulk import feeds from multiple sources and organize them based on categories.
Choose from different templates and layouts to match your website's look and please your visitors. Keep your audience engaged with the plugin's auto-blogging feature to consistently refresh your blog content.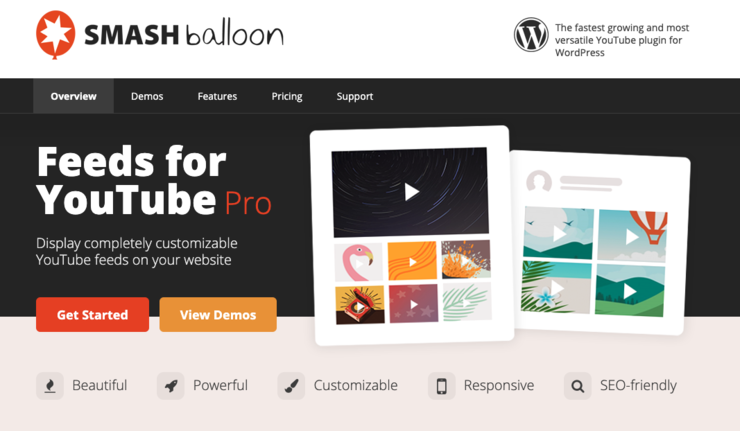 If there are YouTube videos you want on your site, then Smash Balloon Feeds For YouTube is the way to go.
Of course, users do have the option of copying and pasting YouTube's embed link into their coding. But this doesn't give them the chance to design the layout of how they want it to look. On top of that, they have to manually embed each video.
But with Smash Balloon Feeds for YouTube, you can customize your layout and more. The plugin comes with premade layouts that look great on desktops as well as mobile devices.
Along with YouTube videos, you can also display live streaming content right on your site. Display as many feeds as you'd like, whether they're from multiple channels or the same one. There's no technical knowledge required so even beginners can master this plugin.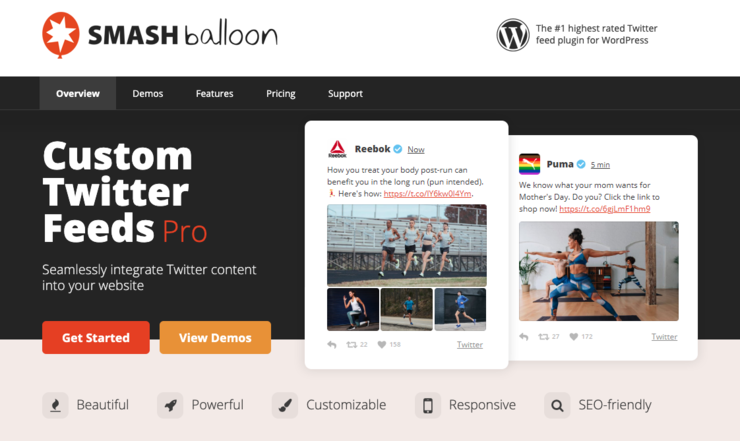 Need to embed Twitter feeds onto your website? Not a problem. Smash Balloon Twitter Feeds does exactly that.
The Custom Twitter Feeds plugin is designed to look great on your website as soon as it's installed. It takes your WordPress theme and inherits its colors, fonts, and styles. And because it's mobile-friendly, it looks great across all devices.
You can display as many feeds as you want, either on the same page or on several pages of your site. With the plugin's shortcode options, you can customize each feed to suit your needs.
The plugin's infinite scroll allows users to continue engaging with feeds for as long as they want without disrupting the experience.
Users can reply, retweet, and like Twitter content without ever leaving your website.

RSS Imports is an RSS plugin that's great for users looking for a simple, lightweight solution. Once you install it, you can display your feeds using a widget, shortcode, or PHP function.
This plugin doesn't come with advanced features like many of the other plugins do, but it's straight to the point and easy to use. With no premium version, it's 100% free.
With RSS Import, you can choose the number of items to display in your feed, add HTML, and choose sorting options.

Super RSS Reader is a reader widget that lets you display multiple feeds at a time in your sidebar.
To bring more attention to your content, Super RSS Reader has a news ticket effect that places emphasis on your feeds. This works great for displaying the latest updates or news.
This plugin is fully customizable so you can create a reader widget that perfectly matches your website. It comes with beautiful designs and layouts so you can draw more attention to your feeds and match your site's branding. Its built-in color styles and open-source coding ensure that your branding stays consistent and visitors recognize your content.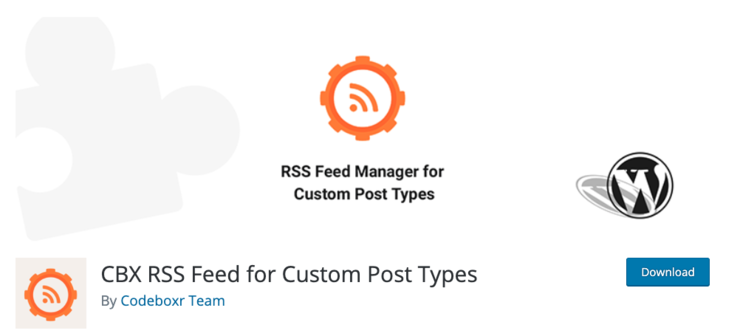 CBX RSS Feed gives you control over how to show custom post types on your WordPress website.
WordPress's default setting shows posts in an RSS feed but doesn't show pages or any other custom post types. These include pages, attachments, revisions, navigation menus, and more.
CBX RSS Feed solves this issue by merging your custom post type with your main WordPress feed. You can choose which post types you want to display in your main RSS feed and diversify your content.
These are some of the best WordPress plugins for RSS Feeds that you can try. We hope you found this article helpful.