Looking for a slider plugin for your WordPress site? Soliloquy is one of the best WordPress slider plugins on the market. In this Soliloquy review, we will take a look at its features, pricing, and performance.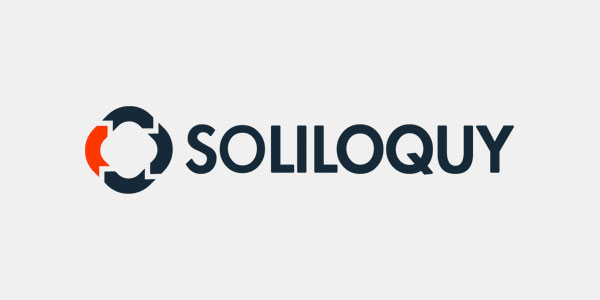 What's Wrong With Most Sliders?
The main problem with sliders is that they are too slow. A poorly coded slider can significantly increase your page load time. As well know, speed is one of the most important factors in SEO. Not only these sliders can hurt your site's SEO they can also ruin the user experience.
Another issue is the ease of use. Most WordPress sliders are quite complicated and come with tons of options packed in a poorly designed user interface. You will have to struggle with the slider to get it done right.
In this Soliloquy review, we will be looking at how fast it is and how easy it is to setup. Apart from that we will be also comparing features and pricing.
Easily Add Sliders in WordPress with Soliloquy
Soliloquy is by far the most easy to use WordPress slider plugin. It integrates beautifully with your WordPress user interface. Unlike some other slider plugins, Soliloquy feels part of your native WordPress environment.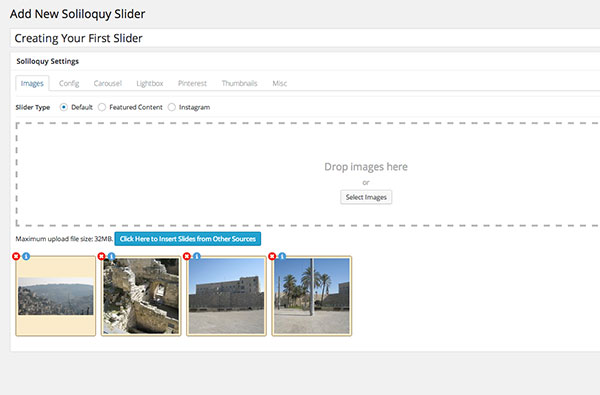 This is because Soliloquy uses the same best practices as WordPress itself. This makes it very standard compliant and easy to use for WordPress users.
Adding slides to your slider is incredibly easy. Simply upload your slides or choose them from your WordPress media library.
The configuration options are simple and straight-forward. Each option is clearly explained with contextual help.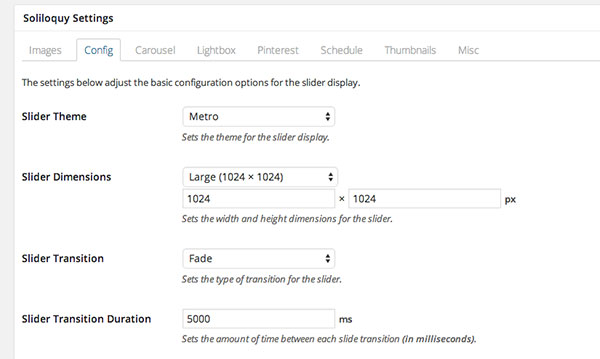 Adding your slider to any WordPress post and page is incredibly easy. You can simply click on the button above the post editor to insert a slider. Alternately, you can also use the shortcode or template tags to add your slider anywhere.
For detailed instructions take a look at this tutorial on how to easily create responsive slider in WordPress with Soliloquy
Blazing Fast Sliders with Soliloquy
The most amazing feature of Soliloquy is the speed. Sliders created with Soliloquy load incredibly fast. The difference is so clear that it is clearly noticeable and will be appreciated by your users.
We didn't just stop there, we actually created sliders with the same images using other plugins and ran tests between them. Here are our results:
As you can see in the above scores, Soliloquy was the fastest loading WordPress slider in our tests.
Soliloquy loads your cover slide first and then rest of the slides are loaded asynchronously. It is not just fast on tests, it feels fast to your visitors too.
Mobile Ready Sliders with Soliloquy
Soliloquy is responsive and mobile ready out of the box. The sliders you add will look equally great on desktop, tablets, and even mobile phones.
Mobile users are quickly outnumbering the desktop users for most websites. If you are using a slider plugin that does not work well with mobile then you are ruining user experience for a large number of your users.
Features and Addons in Soliloquy Slider
Soliloquy offers users a nice clean user interface free of clutter. Unlike other WordPress plugins who have too many options, Soliloquy offers extra features as part of addons.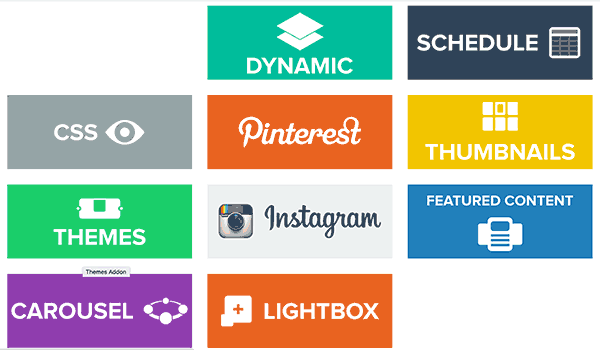 If you want to use an extra feature, then you simply activate it from the addons page. This way you keep your slider interface clearer.
This approach also makes your sliders load faster. Because the plugin will only load the scripts it needs and not everything that is packed in.
Here is a list of addons available for Soliloquy:
Pinterest Addon
Instagram Addon
Themes Addon
CSS Addon
Schedule Addon
Dynamic Addon
Carousel Addon
Thumbnails Addons
Featured Content Addon
Lightbox Addon
Support and Pricing for Soliloquy WordPress Slider Plugin
Pricing for Soliloquy starts from $19 for a single site license with no extra addons. Their Multi plan gives you access to basic addons for $49. But their best selling plan is priced at $99 for one year of support, unlimited sites, all the addons, and priority support.
Soliloquy also has a master plan which gives you lifetime access to the plugin for $249.
Support is offered by ticket based email support system with great turnaround team. The plugin also gives you access to detailed documentation with step by step instructions and how to guides.
Out Verdict on Soliloquy as The Best WordPress Slider Plugin
Considering the bloat packaged in other slider plugins, we found Soliloquy to be a blessing. It is incredibly fast, has rock solid code, and a clean user interface. It is definitely one of the most easy to use WordPress plugins that we have ever seen.
We think it rightfully deserve the title to be called the best WordPress slider plugin in the market. We give it 5/5 stars, here is the breakdown of our review scores.
Get Soliloquy Now »
If you liked this article, then please consider following us on Twitter and Facebook. If you have any questions, please let us know by leaving a comment below.