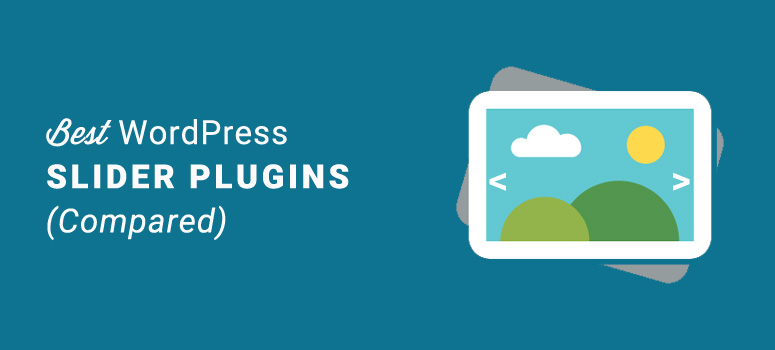 Do you want an easy way to add beautiful sliders to your WordPress site?
WordPress sliders can make your site more engaging, interactive, and fun. With the right tool, you can display images, videos, content, reviews, and so much more inside an attractive slideshow.
In this article, we'll share the best WordPress slider plugins that help you create stunning sliders in minutes.
How to Choose the Right WordPress Slider Plugin
Sliders let you share a lot of information in bite-sized snippets, so it's visually appealing and easy to digest. But there's a downside to this.

Sometimes sliders can slow down your site, damage your mobile user experience, and cause compatibility issues. So you need to be very careful when choosing a slider plugin.
Basically, there are 3 things you have to look for in a slider plugin:
Responsive: You want your slider to automatically look great on different screen sizes. That way, your desktop and mobile users will have a good experience on your site.
Ease of use: Sliders should be quick and easy to create. If you have a complicated builder, you'll lose a lot of important things while just learning how to use your slider plugin.
Speed: Slider plugins can be content-heavy and therefore, increase page load time. It's better to pick a plugin that maintains website speed. This is really important for SEO, user experience, and overall business growth.
With these factors in mind, we've selected the slider plugins below. We've also considered affordability so that you can find one that fits well inside your budget.
Now, let's go ahead and view the top slider plugins for WordPress.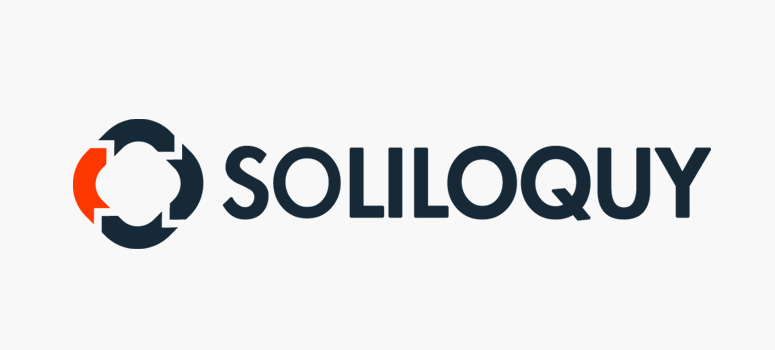 Soliloquy is the best responsive WordPress slider plugin available on the market. We tested the plugin with all 3 factors mentioned above, and the results were excellent. It's fully responsive, easy to use, and lightweight.
Created by a team of WordPress experts using high-quality coding and the latest technology, it offers the best features for building beautiful sliders.
Soliloquy comes with a simple and user-friendly interface so you can create and configure sliders with ease.
It integrates well with WordPress and lets you use images from your media library. So you can easily add images that you've already uploaded to your site.
Once you've created a slider, you can embed it in your pages and posts using the block editor easily. If you'd like to add it anywhere else on your site, Soliloquy lets you do that using a shortcode, widget, or template tag.
Price: $17 per year.
For more on this plugin, see our complete Soliloquy review.
Get the Soliloquy plugin today!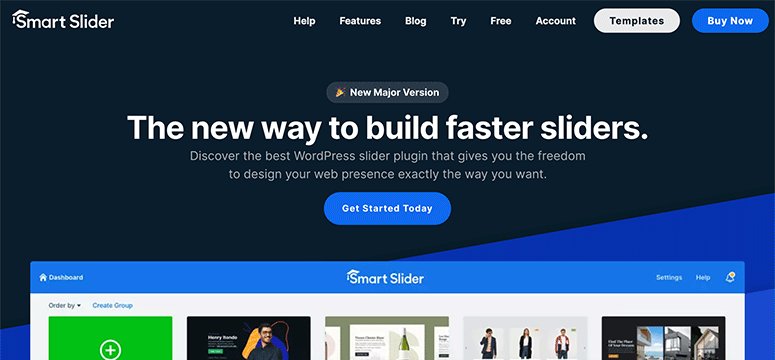 Smart Slider 3 is one of the most powerful slider plugins for WordPress. It has a free version that offers fully responsive, SEO-optimized sliders so you can get started without any investment.
The free version also comes with a dynamic post slider that lets you highlight recent posts or featured posts. It works for unlimited websites, and you can create as many image sliders as you need.
With the pro version of the plugin, you can edit your slides just as you do with page builders. It gives you hundreds of templates to set up a WordPress slider in just a few clicks.
Added to that, Smart Slider 3 comes with 6 unique layers and a drag and drop builder to customize the slider the way you want.
What sets this plugin apart is that it offers premium animations and effects to make your image slider engaging and attractive.
Price: Free. The standard plan costs $49 + tax.
See our detailed Smart Slider 3 review to learn more.
Get the Smart Slider 3 plugin today!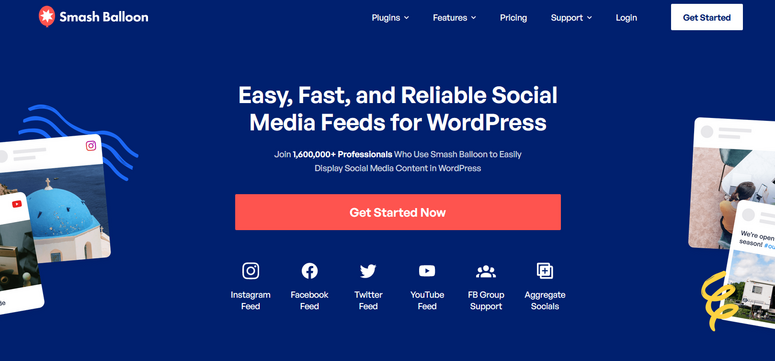 Smash Balloon is the best social media feeds plugin for WordPress. It lets you pull content from Instagram, Facebook, Twitter, and even videos from YouTube.
You can then showcase this in beautiful layouts on your site including sliding carousels.
Once you install Smash Balloon on your site, you will need to log in to your social media accounts to connect your site to those platforms. Then Smash Balloon will run automatically and will fetch new content from your social media profiles to display on your site.
You get full control over what content, post types, categories, hashtags, and so on get picked up and what gets excluded.
Price: $49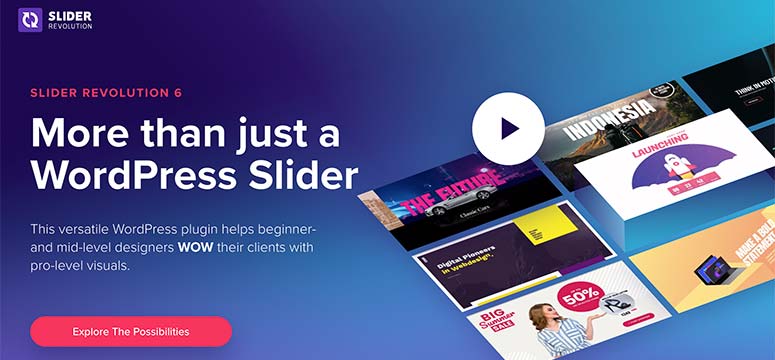 Slider Revolution is the best-selling WordPress slider plugin in the CodeCanyon marketplace. It comes with a powerful visual editor with which you can easily create and customize sliders in WordPress.
The plugin is fully responsive so that your sliders look great on every device, including desktops, notebooks, tablets, and smartphones. Another interesting feature is its multi-media support. This lets you create sliders with images, videos, social media feed, as well as WordPress posts and custom posts.
Although Slider Revolution offers powerful features and functionalities to help you create great sliders, it misses some aspects of user-friendliness.
For example, you'll need to use a shortcode to add the slider to your site, unlike other slider plugins that have custom blocks inside the WordPress editor.
Also, its interface looks different than the rest of the WordPress UI, so beginners can find it a bit difficult at first.
Price: $109 + tax.
Want to know more? See our complete Slider Revolution review.
Get the Slider Revolution plugin today!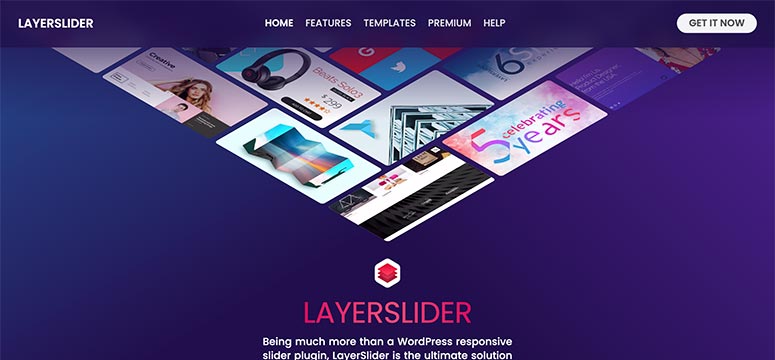 LayerSlider by Kreatura is another popular WordPress image slider plugin. It comes with lots of powerful options to create:
Sliders
Image galleries with effects
Animated landing pages
Page blocks
Full website
Similar to Slider Revolution, LayerSlider also has its own drag and drop interface. So, when you're starting with it, you may need to spend a few days learning its interface.
The strength of the plugin is that it lets you add a variety of transitions and animations to your sliders. You can use more than 200 pre-defined slide transitions, parallax effects, and animations.
Plus, you can find a multitude of premium slider templates. You'll find a design for just about everything you need for your personal use, professional business website, and creative work.
Price: $74 + tax.
Interested in this plugin? Check out our LayerSlider review.
Get the LayerSlider plugin today!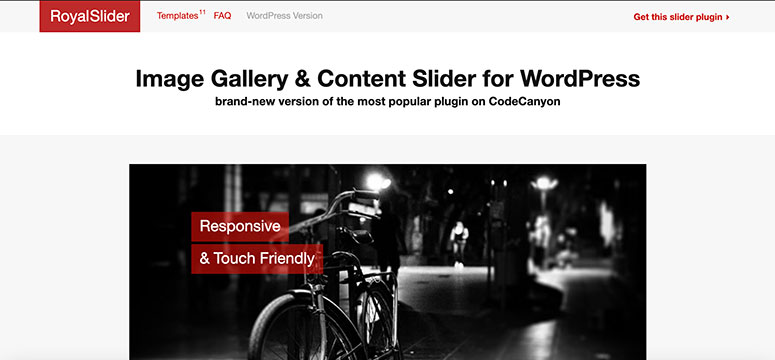 RoyalSlider is another top-selling WordPress image slider plugin. It has fewer customization options, transitions, and animation effects when compared with other slider plugins. However, it has all the standard features that you'll need to make image sliders for the WordPress site.
The plugin focuses on an intuitive interface and better performance. It lets you create touch-friendly and responsive sliders for easy navigation.
There's a lazy-loading option to help you improve your page speed and performance. Plus, it's optimized for SEO to rank images on search engine results.
With RoyalSlider, you can easily integrate your Instagram and Flickr photos as well. Also, it supports YouTube and Vimeo videos, so you can build more engaging sliders.
Price: $24 + tax.
Get the RoyalSlider plugin today!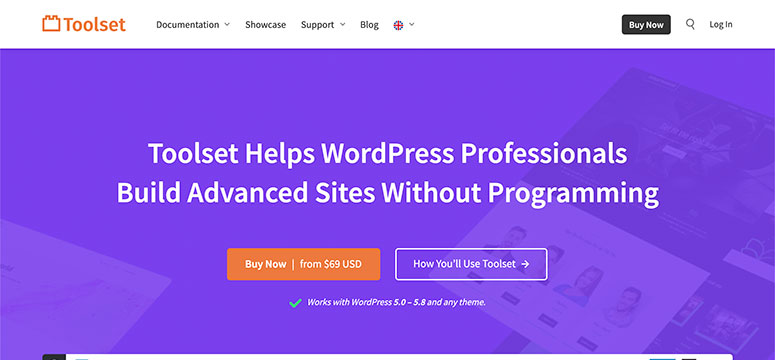 Toolset is an all-in-one solution to build sliders on WordPress. While many slider plugins let you create static sliders, Toolset is one of the few that allows you to add dynamic content.
For example, if you're creating a real estate site, you might want to display a slider with relevant images for each property. This requires a dynamic slider which Toolset lets you set up in just a few minutes.
You can also insert content to display over the images to add details, notes, or features. You have complete control over how you style them.
The best part about the Toolset plugin is that it's beginner-friendly, and you can create dynamic sliders without touching a single line of code.
Price: $69 per year.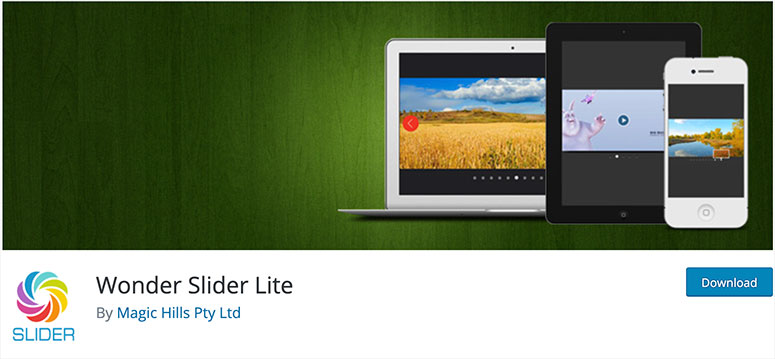 Wonder Slider is a simple and responsive WordPress image slider plugin. It's available in both free and premium versions. If you choose the free version, it'll add a watermark that links to the plugin's homepage.
Wonder Slider supports images, YouTube, Vimeo, mp4, WebM videos, and WordPress posts. You can create both horizontal and vertical slideshows with thumbnails and easily embed them on your site.
Moreover, it comes with stunning transition effects like the built-in lightbox effect to create attractive sliders. Most noteworthy of all, it has a wizard-style user interface. This takes you through the slider creation process step by step, so it's one of the best options for beginners.
Price: Free
Get the Wonder Slider plugin today!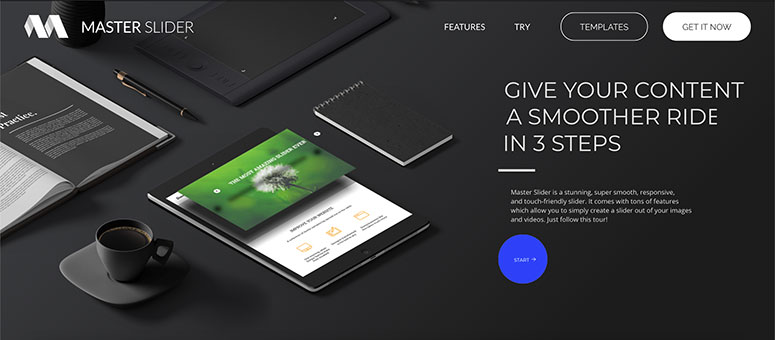 Master Slider is a beautiful WordPress slider plugin that supports touch navigation with swipe gestures. It's fully responsive and mobile-friendly, so it adapts well to all devices and screens.
Master Slider is an awesome layer slider that has the ability to turn any HTML content (such as text and images) into layers. It supports images, videos, WordPress posts, WooCommerce products, Facebook albums, and Flickr galleries.
Above all, it gives you over 90 pre-built templates to make an image slider in just a few clicks.
The plugin has Visual Composer integrated, so building sliders is simple using the drag and drop frontend editor.
Price: $27 + tax.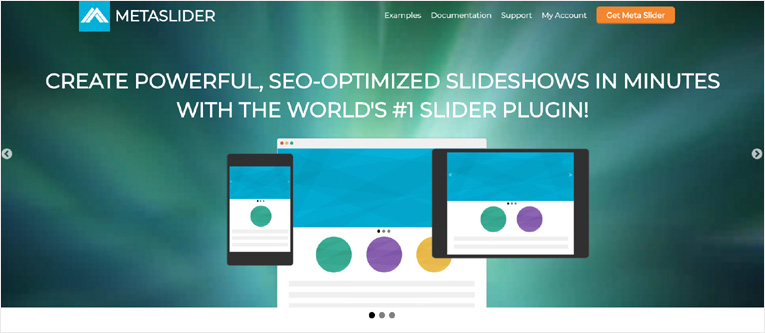 MetaSlider is a simple-yet-powerful WordPress slider plugin that enables you to create fully responsive slideshows in no time. It comes with tons of powerful features such as:
Video sliders
Thumbnail navigation
Post feed slides
Animated layer slider
…and more. MetaSlider combines the power of 4 plugins: FlexSlider, Nivo Slider, ResponsiveSlides, and Coin Slider. So, you can choose the slider type you like and use all of their features in one plugin.
Also, it's compatible with all the major WordPress plugins and themes. So it would be rare to face any conflicts and errors from the plugin.
MetaSlider is available in both free and premium versions, so you can first try its free version to check its usability.
Price: $39.50 per year.
Get the MetaSlider plugin today!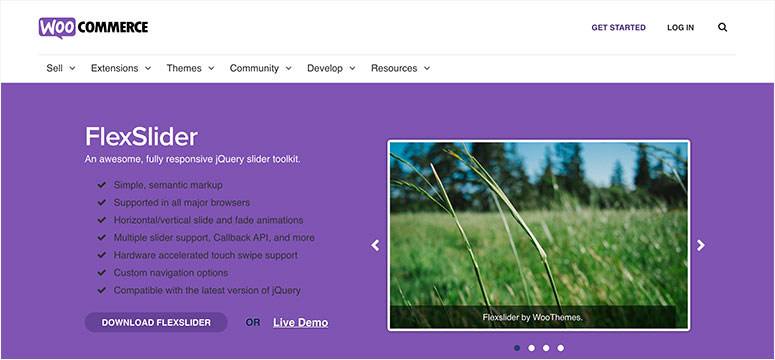 FlexSlider is another free WooCommerce extension that lets you create fully responsive and attractive WordPress sliders easily.
Using this plugin, you can add both horizontal and vertical slides and fade animations to them. It supports all the major browsers, touch navigation and is compatible with the latest version of jQuery.
The plugin offers a powerful foundation and toolkit that you can use to make simple image sliders in WordPress.
FlexSlider is a bit more advanced, and you'll need a fair amount of coding skills to use this plugin. If you're not familiar with the technical aspects of WordPress, we suggest looking at another plugin.
Price: Free
Get the FlexSlider plugin today!
Conclusion: Which is the Best WordPress Slider Plugin?
Now that we've compared what the market has to offer, we can say without a doubt that Soliloquy is the best WordPress slider plugin.
It's budget-friendly, so it won't burn a hole in your pocket. Plus, it's so easy to use and comes with built-in widgets to add sliders to your website with just a few clicks. This makes it a great choice for anyone, including beginners, startups, and small and large businesses.
Soliloquy is also lightweight and built for speed to optimize your website performance. So you'll never have to worry about your slider loading your site.
That's all we have for you. We hope we've helped you find the best WordPress slider plugin for your website.
Next, we've handpicked these resources that you'll definitely want to check out:
These articles will further help you improve the user experience on your website to grow your traffic and sales.