X The Theme, is one of the top selling WordPress themes on themeforest. It is stunningly beautiful, fast, and very easy to use. In this article, we will review X | The Theme by examining its features, flexibility, and user experience.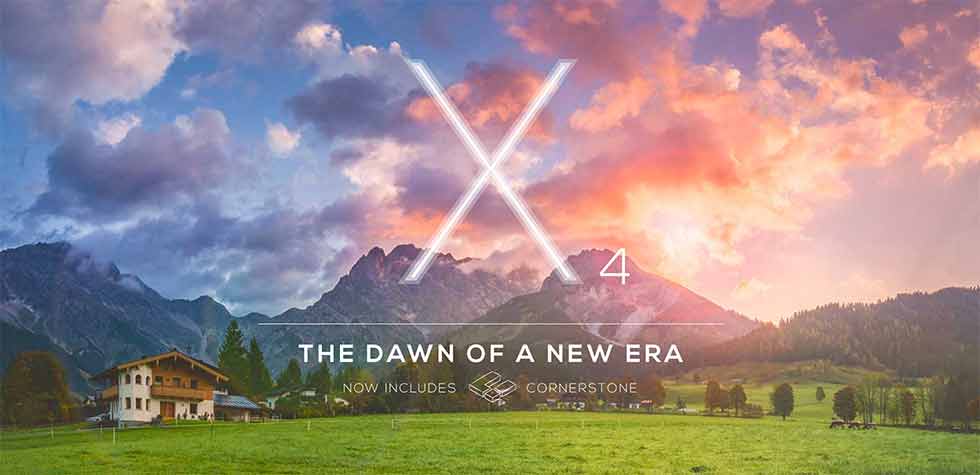 About X | The Theme
X | The Theme is created by ThemeCo, a US based WordPress theme shop. This is their only and the most successful item on the ThemeForest marketplace.
The theme has been purchased by more than 78000 customers from all over the world. It has been the top selling WordPress theme for the week, for the month, and has sold more than $2 million worth of items on themeforest.
The stats are incredible, and are a testimonial to the quality and success of X | The Theme. But we decided to dig down deeper, to find out if it is truly that great?
Features
WordPress has every kind of users. Small and medium businesses, bloggers, hobbyists, large corporations, eCommerce sites, photographers, and so on. Many sites are a combination of different kind of websites. For example, all business sites need a blog, photo gallery, and a store.
The X WordPress theme is one of the best things that's ever happened to Cheers Creative. We used X to redesign our site because the possibilities of what you can do with it are endless. From business and portfolio websites to blogs and eCommerce stores, you can build it all with X.
X | The Theme answers the needs of this large user base by providing a flexible solution that can be used with any kind of website. It's feature rich, that most users will probably not even use half the features of the theme.
We decided to focus on the main features of the theme which make it unique and so powerful.
Stacks
Stacks are completely unique layouts that you can use to create your own unique design. X theme comes with four stacks and there are more in development. Think of stacks as themes within a theme. They work out of box, but they are also very easy to customize.
Each stack gives you different layout and design choices to begin with. You can adjust all of them to meet your own requirements.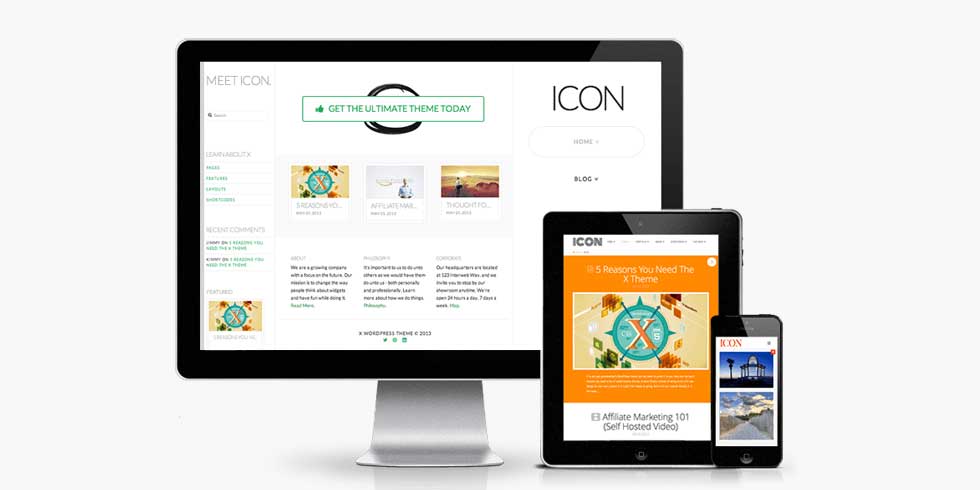 Extensions
X | The Theme comes with another unique feature called extensions. Extensions are plugins made specifically for X Theme. You can download and install them from within your WordPress admin area. Some of the extensions are MailChimp, Olark Live Chat Software, Disqus comments, Facebook comments, Revolution Slider, Soliloquy, and more.
All the extensions are included in your theme license, which means they are free for X Theme users.
Cornerstone
Cornerstone is a powerful WordPress front-end page builder. It is included in X | Theme as an extension. It allows users to work on their website directly on the front-end in a WYSIWYG environment.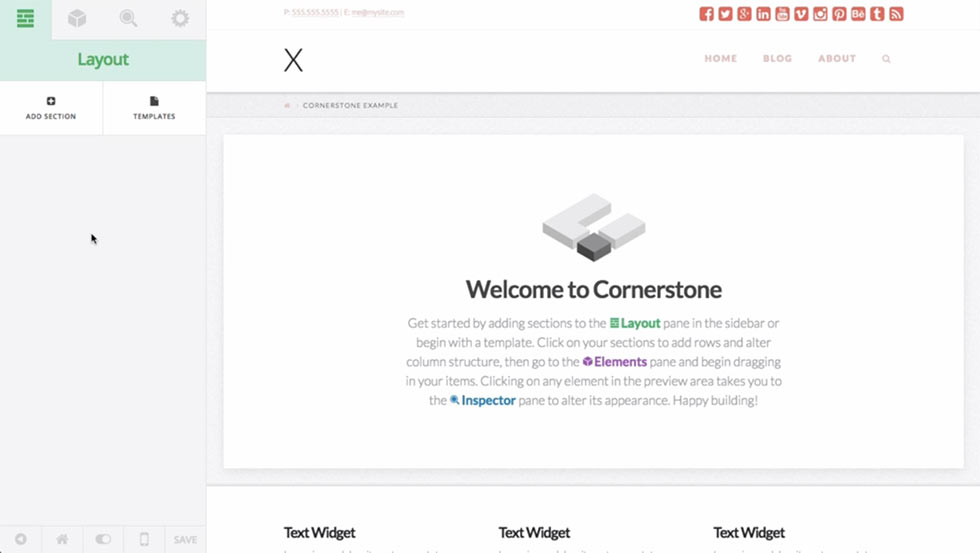 Shortcodes
There are lots of shortcodes that you can use with your X | Theme. Shortcodes can be used to create buttons, add different design elements, add icons, etc. X Theme comes with some unique new shortcodes. Like there is a shortcode that allows you to hide or show certain elements on a particular device type.
Other Important Features
Fully responsive, looks great on all devices
Retina Ready
Automagic handling of thumbnails
Highly customizable navigation menus
Create one page sites with on page navigation
Better WordPress search experience
Create mega menus with beautiful dropdowns
Use more than 600+ Google fonts
Lightbox popups
Portfolio
Icon fonts
Supports WooCommerce, bbPress, BuddyPress
As we mentioned earlier that there are so many features that we cannot cover all of them. We were truly delighted with how powerful and feature rich X | The Theme is.
How Easy it is to Setup X | Theme?
Many users believe that more features means more complexity. Many site owners don't need this many feature, so they might think that X | The Theme is probably not the best choice for them.
We decided to check out how easy it is to setup for users who want to create a beautiful website quickly.
X | The Theme works out of the box. Users can just activate the theme and choose a stack. Now all they need to do is start adding content to their site. Without the content, any theme is just a barebone structure.
Theme customization options are quite easy to use. Users can edit their site while looking at the live preview.

Documentation and Support
X | The Theme is a premium WordPress theme so it comes with premium 6 months support with every license. It is sold on themeforest, they carefully examine documentation for each theme listed on their marketplace.
There are so many things I can do with X | The Theme! The customer support and video help are better than any theme I have tried.
X | Theme comes with detailed documentation taking care of every single feature available with the theme. You will find easy to understand instructions to setup the theme on your website just the way you want it to be.
Themeco, the company behind the X theme provides support directly through themeforest. Users can post questions on the Theme website and a support staff will answer them as quickly as possible.
Our Score
Based on our assessment of the features, usability, ease of use, and support, we give X | The Theme 5 out of 5 stars. It is an excellent WordPress theme which is powerful enough for advanced users, and easy for beginners.
Get X The Theme Now »