Do you want to make your site look exactly like the way you imagined without hiring a developer? You might want to consider using the Themify Ultra theme that comes with lots of design skins and built-in demo sites to choose from. In this Themify Ultra review, we'll show you its features and whether it is the right theme for your needs.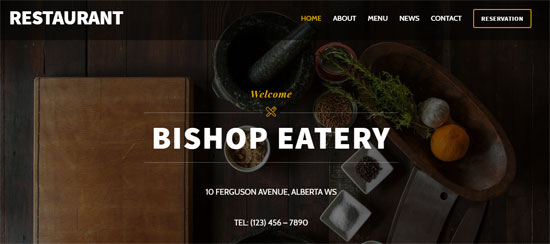 Features of Themify Ultra
Themify Ultra comes with 60+ pre-designed layouts and a drag and drop builder, so you can create a WordPress blog or any type of website almost instantly. With Themify Ultra, your imagination is the only limit to create a beautiful engaging website.
Let's take a look at some of its features below.
Instant Demo Content Importer
Most themes require you to do lots of customization on them if you want to create a design that looks exactly like the demo site. However, Themify Ultra lets you create the demo site setup with just a single click.
Once you activated the theme, you'll be asked to choose a demo design as an optional choice. You can import the demo content with just a single click. After importing, you can edit the content to make the site look unique.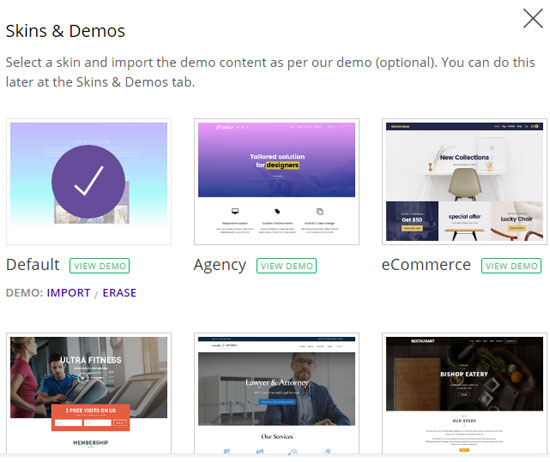 Themify Ultra gives you 7 different demo skins to choose from. They are…
Parallax Scrolling & Responsive
Themify Ultra supports many animation effects such as parallax scrolling. Parallax scrolling helps you to move the background content at a different speed than that of foreground content when your visitors scroll down a page.
By default, parallax scrolling is disabled on mobile and tablet in order to keep your site loading fast. You can change the settings by going to Themify Ultra » Themify Settings. Then, click on Themify Builder and change the animation effects per your needs.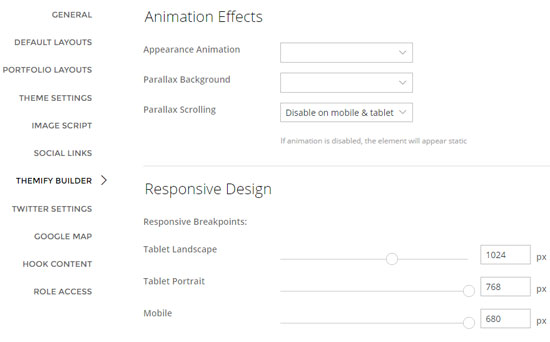 You can also customize the responsive breakpoints on that same page.
Also check: Our Comparison of Best Responsive WordPress Themes.
Tons of Layout Options
Themify Ultra gives you a wide range of layout options to choose from. You can either choose the same look and feel for your entire site or make a unique look for certain pages. You'll get…
15 header/page styles
5 single post layouts
6 archive layouts
6 header background options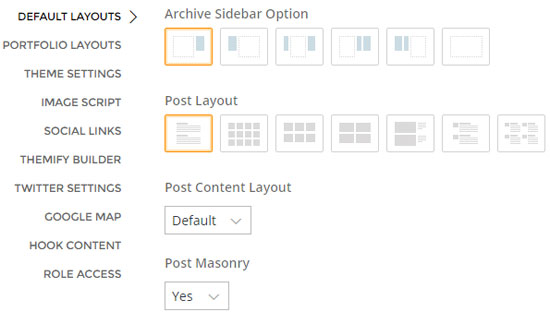 You can set the default layouts by navigating to Themify Ultra » Themify Settings » Default Layouts
Flexible Portfolio Options
Upon the theme installation, you'll be asked to install Themify Portfolio Post plugin.
This plugin gives you the ability to add portfolios to your site as a new post type, meaning you can publish portfolio content on your site the same way you publish posts and pages. You can find the Portfolios tab in the sidebar menu on your WordPress dashboard.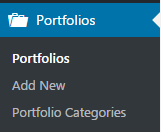 On the portfolio post editor, you can find the Portfolio Categories options, just like a typical post category option.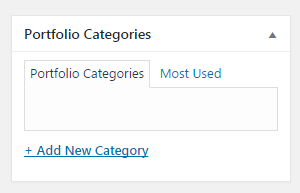 To customize the portfolio page layouts, you can go to Themify Ultra » Themify Settings » Portfolio Layouts. 
Similar to post and page editors, Portfolios editor page also comes bundled with the drag and drop builder.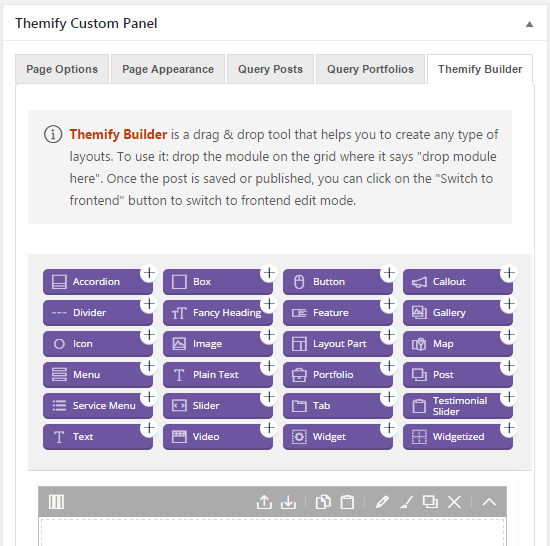 Extensive Sidebar Options
The theme supports 6 different sidebar options. They are
Sidebar right
Sidebar left
Left and right
2 right sidebars
2 left sidebars
No sidebar
Tweak Templates With Hook Content
With Themify Ultra, you can use the Hook Content option to add content to your theme without editing any template file.
For instance, if you would like to add an AdSense banner on every single post, you just need to use the hook content option rather than editing the template file.
Despite the small learning curve, using the hook content option is a very convenient way to tweak your theme's template.
Basic and Advanced Theme Customizer
You can customize different Themify elements using the default customizer option. In the customizer option, you'll find basic and advanced options. In the Advanced option, you can create forms, mobile menu panel and much more.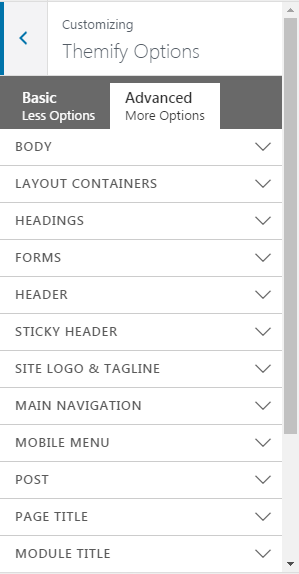 Other Cool Features
With Themify Ultra, the opportunities to create a beautiful site are endless. Below are a couple of more features that help you to make your site's appearance unique.
Mega menu: Add recent posts, multi-column menus or even widgets into the menu.
Image filters: You can filter your images without editing the original image source.
Documentation and Support
Themify Ultra's documentation walks you through the entire list of features. All of the tutorials are well explained with beautiful screenshots and videos.
Whenever you need any help, you just need to scan through the documentation. Everything is listed in a step by step method.
Themify Ultra offers support through their forums and emails. For faster support response, it is recommended you to use their forums to post questions.
Themify Ultra is available for a one-time purchase fee of $49. When you make a purchase, along with the theme, you'll also get access to 9 site builder addons like a WordPress form builder, image pro, etc. You are allowed to install the theme on as many sites you'd like.
Themify Ultra Alternatives
Here are our top 2 recommendations to the Customizr theme: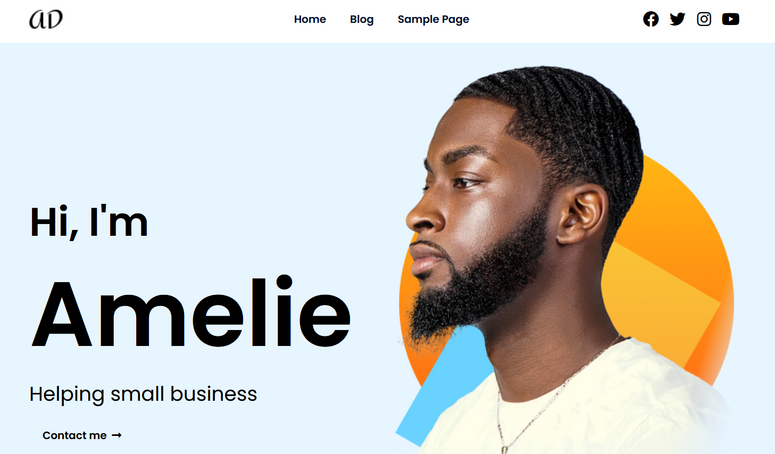 SeedProd is a powerful drag and drop website builder for WordPress. With SeedProd, it's super easy to create custom themes, pages, and layouts for your WordPress site.
It comes with a ton of pre-built themes and page templates, including fullscreen themes, to give your site a beautiful design in an instant.
You can also quickly customize your pages using SeedProd's ready-mage page blocks. Choose from 80+ blocks like contact forms, countdown timers, image carousels, animated headlines, background videos, social profiles, and much more.
SeedProd is also a responsive WordPress theme and it's optimized for speed, so you can ensure your site loads quickly and looks great on all devices.
It comes with built-in coming soon and maintenance modes, plus, you get SEO and WooCommerce integrations as well.

Thrive Themes is hands down the best theme and theme builder for WordPress. You can use a premade theme and customize it to make a unique design for your site.
You can choose a premade theme and then customize it with the drag and drop visual builder. The themes are responsive and mobile friendly with 100s of design elements included.
With Thrive Theme Builder, you can create a conversion-focused WordPress site in 15 minutes or less no matter your experience level.
Get started with Thrive Themes »
Other options include Divi, OceanWP, and Astra. See the full list here: The Best and Most Popular WordPress Themes
Our Score on Themify Ultra WordPress Theme
Themify Ultra gives you full control over your theme design even if you're not a developer. With its drag and drop builder and the Hook Content feature, you can create any type of sites easily without having to hire a developer.
We give Themify Ultra 5 out of 5 stars. Here is the breakdown of our review scores:
Get Themify Ultra Now »