Total is among the most popular and highly rated premium WordPress themes on Themeforest. It's a customizable, multi-purpose theme that can be edited via a drag and drop interface. It includes many options and a user-friendly interface. Find out more in our Total review.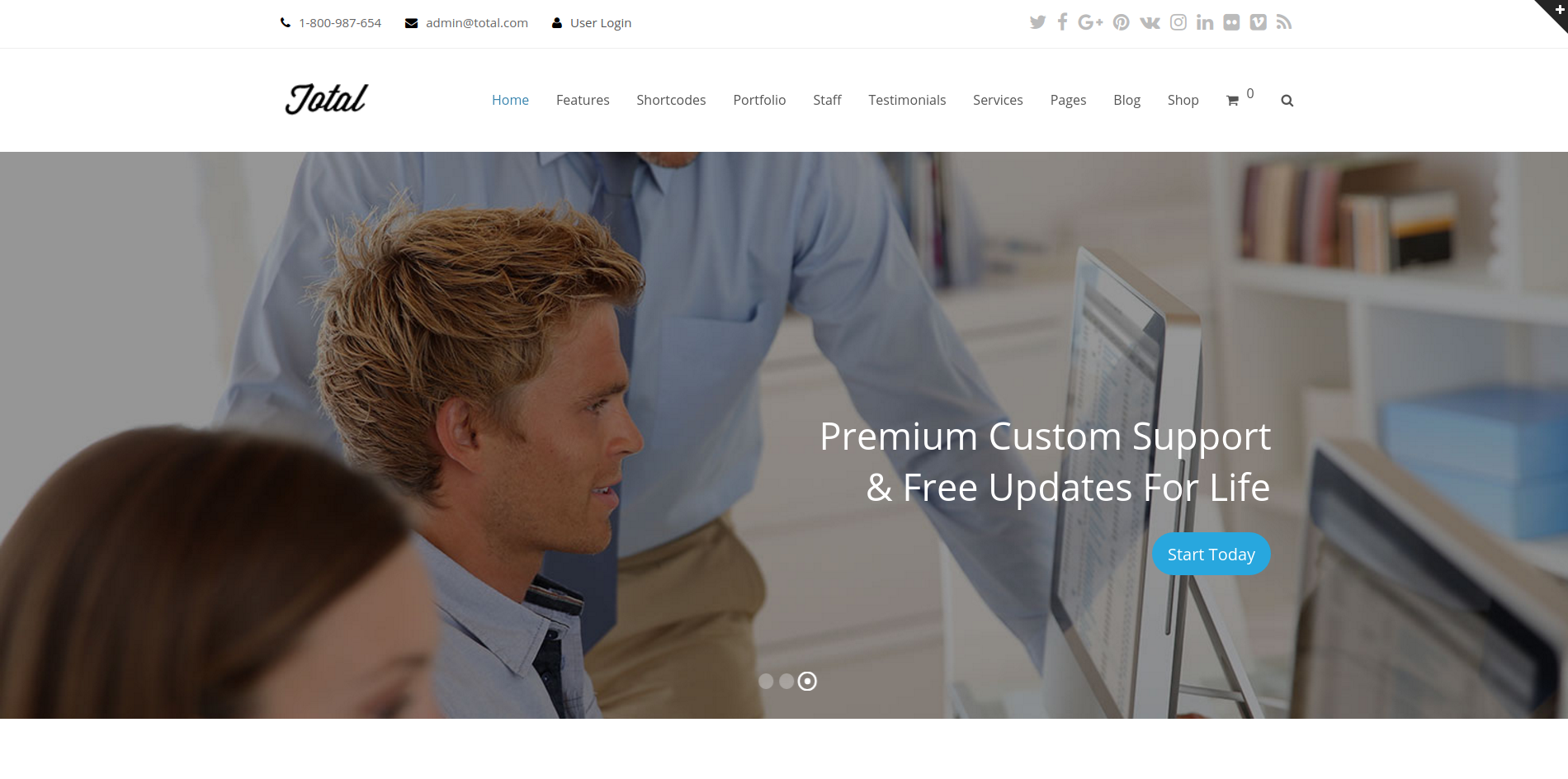 About Total
Total is developed by WPExplorer, the makers of many quality WordPress themes and plugins, both free and premium.
It's a multipurpose theme with a focus on customization. You have complete control over your site's appearance, without having to touch any code.
That said, there are also some advanced customization options for those that do code.
Features of Total
Total has a ton of features to customize the look of your site.
Most of the theme options can be accessed from the Theme Panel menu in the WordPress dashboard.
In the main Theme Panel menu, you can choose to disable any features you aren't using. All of them are enabled by default.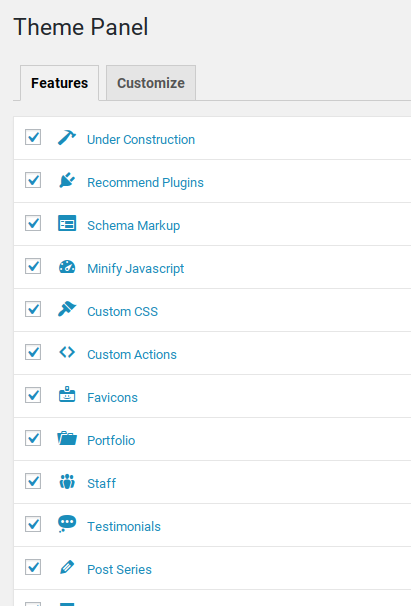 Flexible Design Options
Using the Appearance » Customize menu, you can change the design of any aspect of your site, from layout to colors and typography, for each separate section of your site.
Click on General Theme Options and you can enable breadcrumbs or social sharing, customize the pagination style and even set up page animations.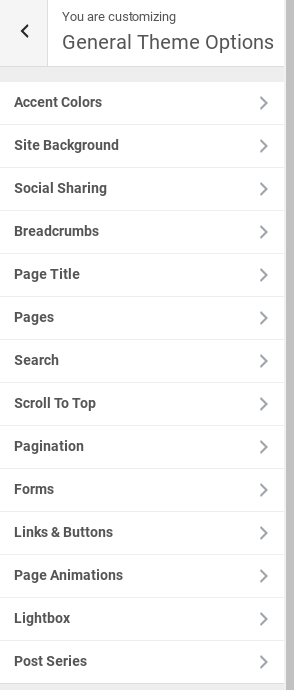 You can choose separate fonts for your body, logo, navigation, title, subheadings, etc.

Custom Login Page
One of the more unique features of the Total theme is the option to customize your login page.
This is a great option for developers who are setting up the theme for their clients and want to display a branded login page, or for those who run multi-author blogs.
From the Theme Panel » Custom Login menu, you can enable the feature and choose your settings. You can upload a logo, set a background color or image, change the form style settings, and customize the button colors.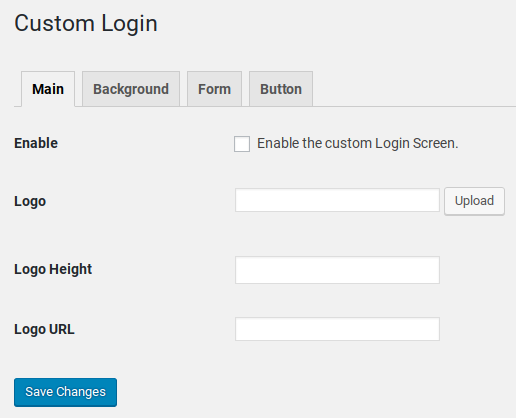 Header and Footer Builders
Another unique feature of Total are the Header Builder and Footer Builder tools. It allows you to use a page as a replacement header or footer
First, create a blank page and save it (don't add any content yet).
Then navigate to Theme Panel » Header Builder or Footer Builder and select the page you just created. Then click Save Changes.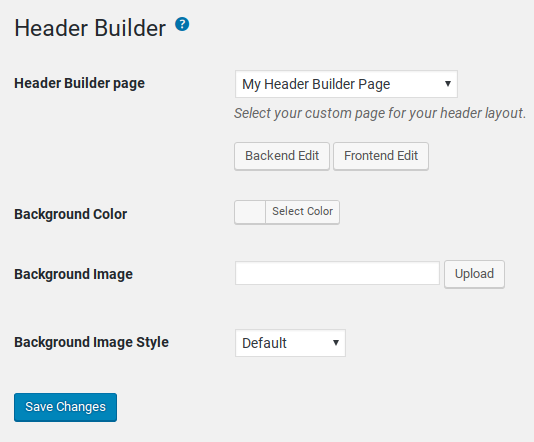 Now you can go back to the page you created, and edit it using the front end editor (read more about the WPBakery previously known as Visual Composer) editor below, or in our WPBakery review).
This feature allows you to completely customize every aspect of your header and footer, instead of just choosing from templates or changing minor options.
Includes Several Custom Post Types
By default there are a few custom post types enabled with Total: testimonials, portfolio, and staff.
You can display them using special elements in the WPBakery, such as the Staff Grid and Staff Carousel elements, Testimonials Slider, or Portfolio Grid or Carousel.
If you're not using a certain custom post type, you can disable them in the Theme Panel menu to avoid cluttering up your dashboard.
Custom Taxonomy for Blog Post Series
Total has an interesting built-in feature that enables a custom taxonomy for blog post series, so you can group together any posts that should be read in a certain order.
You can add a blog post to a series when editing it.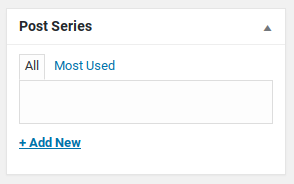 If a blog post is part of a series, it will display a box at the top of the post. The box will contain a numbered list of the series in order.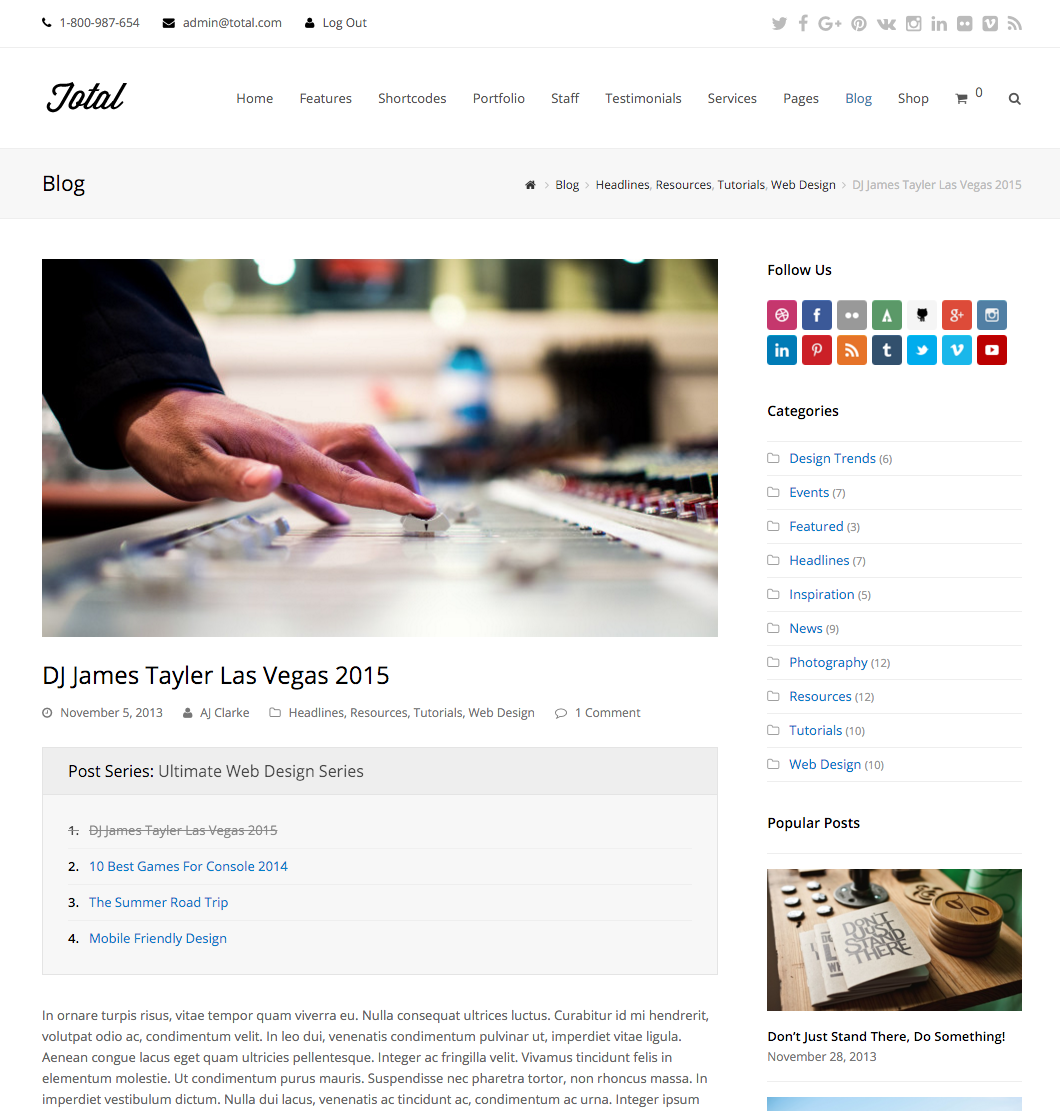 10+ Widget Areas and 17 Custom Widgets
Total includes 10 widget areas that allow you to place widgets in your footer and have different sidebars for specific pages.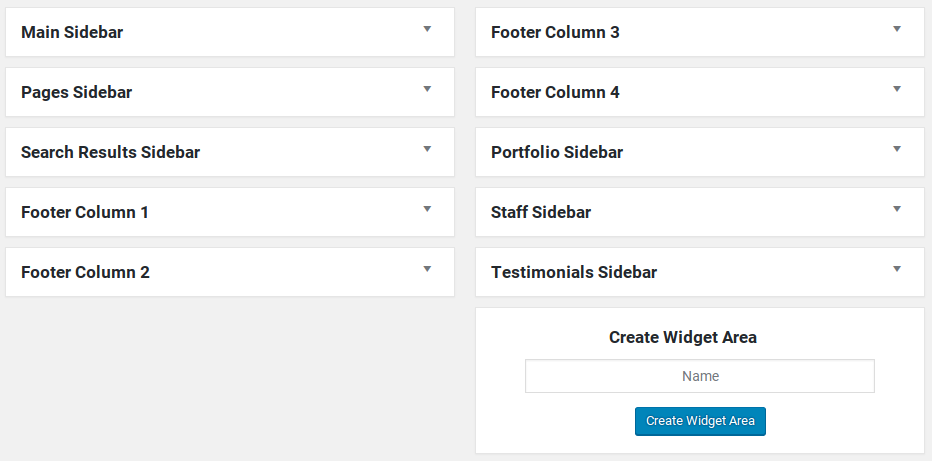 There's also an option to create your own widget area. Then when you're creating a new post or page, you can select your widget area to replace the default sidebar.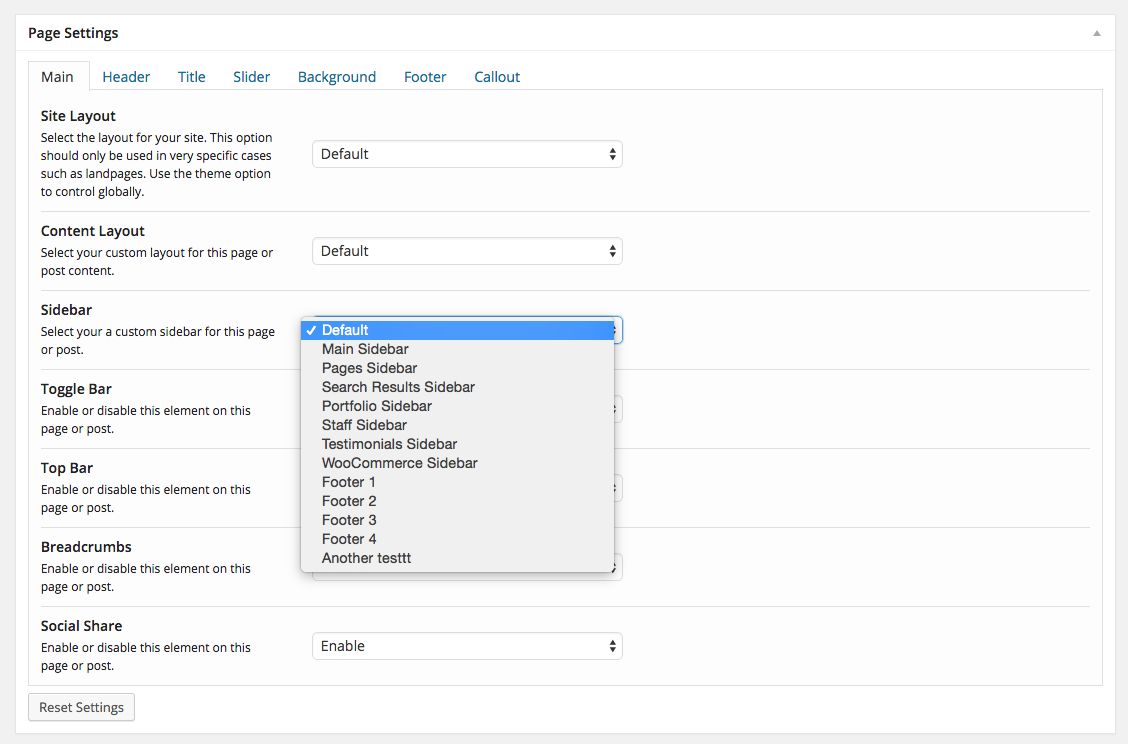 There are also a lot of widgets included with Total that allow you to display your business info, social media feeds, posts, videos, and other content in your sidebars.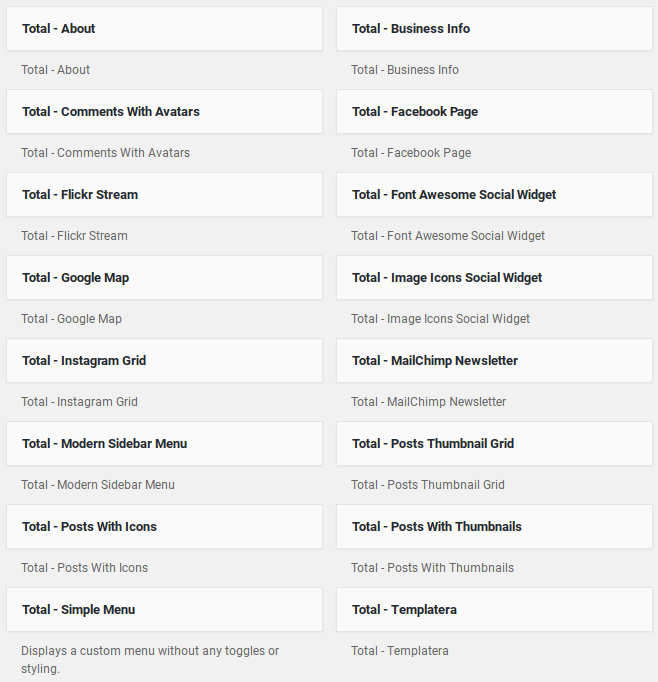 Premium Plugins Included
Total comes packaged with a few premium themes for free:
WPBakery (previously known as Visual Composer): This drag-and-drop page building plugin is required for the theme. See our WPBakery review for more details.
LayerSlider: A complex, multi-purpose responsive slider plugin. Read the LayerSlider review for more details.
Slider Revolution: A popular plugin that allows you to create elaborate, complicated sliders. Check out the Slider Revolution review for an overview of all its features.
Add Custom Actions From Your Dashboard
For more advanced users, Total allows you to easily customize the theme even further with custom actions.
Just navigate to Theme Panel » Custom Actions to add code to any section of the site using action hooks.
You can choose whether or not to execute PHP for each hook.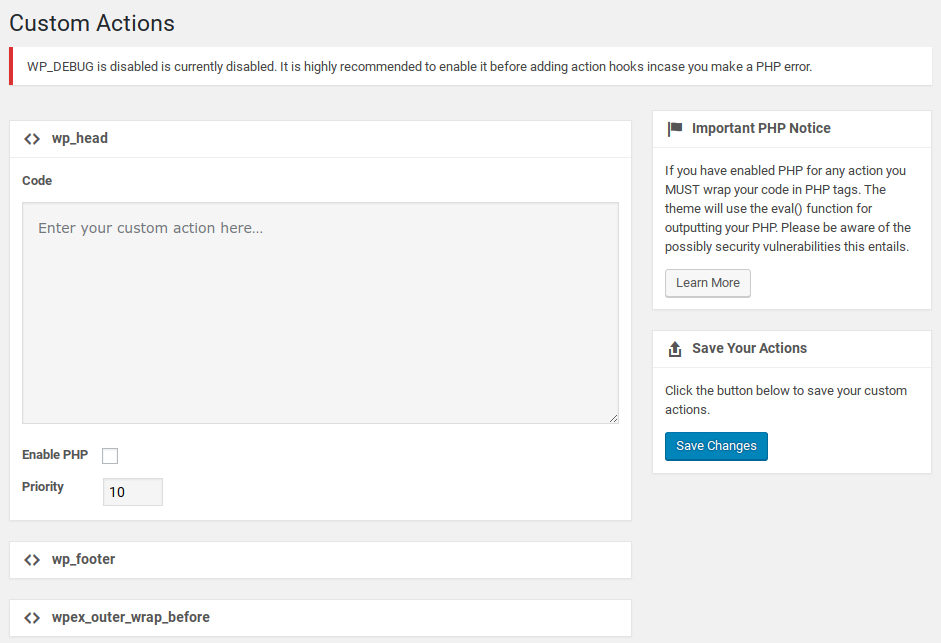 Documentation and Support
Total has extensive written documentation on the WPExplorer site that goes over all the features in detail, with screenshots and tutorials. It's searchable so you can find the exact information you need.
Your purchase of the theme includes 6 months of support from the developer, with an option to purchase a 12-month extension. Support is available via private support tickets. Many of the reviews mention the high quality and speed of the support, and the developer responds very quickly to all comments and questions on the theme.
Our Score
Total is packed with features and customization options, but is still easy to use and not overwhelming. It's great that you can disable any features you aren't using — most themes don't offer this option and end up with cluttered interfaces.
The theme also gets high marks for its excellent documentation and quality support.
We give Total 5 out of 5 stars. Here is the breakdown of our review scores:
Get Total Now »