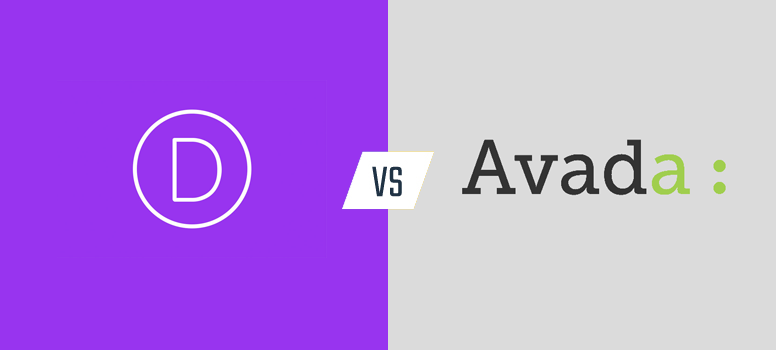 Are you looking for the best WordPress theme for your website? If you're reading this, you've likely already done the bulk of the work. You've narrowed your search down to 2 choices: Divi or Avada. But which one is truly the best?
Outwardly, these 2 popular themes may seem similar in terms of features and flexibility. Which is why, for this in-depth comparison, we'll be digging deep! We'll inspect each theme's ease of use, features, available documentation, and pricing to determine which theme wins the battle: Divi vs. Avada.
Let's rock!
Overview: Divi vs. Avada
Divi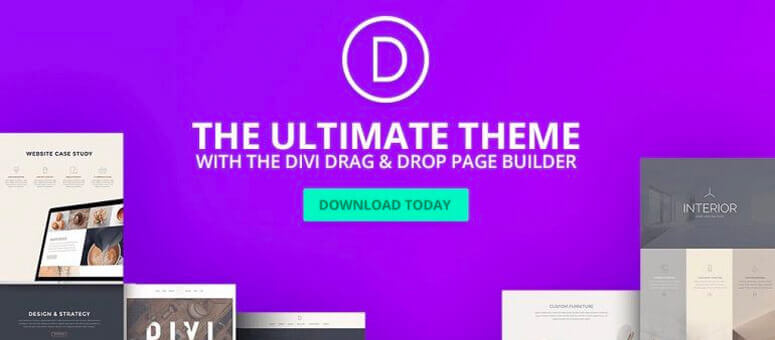 Divi is a super flexible, powerful WordPress theme. It was built by Elegant Themes, an extremely popular WordPress themes marketplace. You can use it as a parent theme to numerous WordPress themes including all themes built by Elegant Themes. Divi is sold bundled with Elegant Themes' club membership.
This theme is well-known for the advanced drag and drop Divi Builder, which works great with many popular WordPress themes. The Divi Builder helps you create pages instantly, without writing a single line of code. You can simply move the elements on the builder using your mouse to design your pages.
Divi is easy-to-use and enormously popular with beginners who're looking to set up a blog or website.
Avada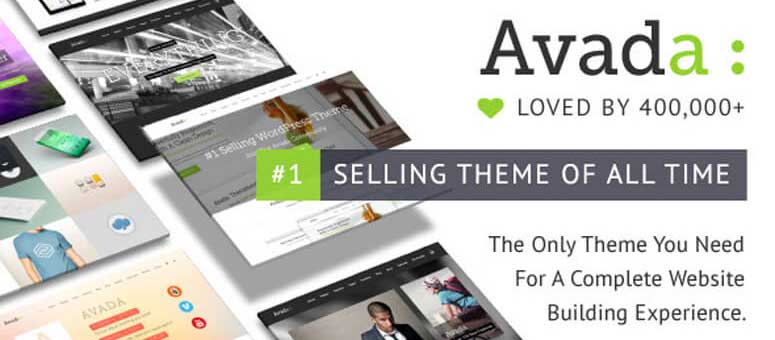 Avada has been a best-selling WordPress theme consistently for several years at this point. It can be used to create any type of website, blog, landing page, or online store. It ships with tons of useful WordPress plugins that you can use to make your website stand out from the crowd.
It's easy to set up within WordPress. You can use popular page builder plugins to design pages with Avada. It also comes with multiple pre-built designs you can customize, so you can have the website you desire without having to design it completely from scratch. It's packed with unlimited colors and styles.
Avada is trusted by thousands of users and it's the most sold theme from many marketplaces.
Features: Divi vs. Avada
Divi
As one of the most popular WordPress themes in existence, it's no surprise Divi has tons of amazing features. It all starts with their exclusive Divi Builder, a powerful drag and drop builder for moving elements on your theme page. The Divi Builder makes it simple for you to design your own pages. You can draw columns and rows to add modules to via drag and drop.

Other notable features include the multiple ready-made Divi layouts and designs bundled with Divi theme. These layouts instantly give your website a professional look. Divi theme has a layout for nearly every kind of website imaginable. You can simply select a layout and make a few tweaks to personalize it for your brand. These pre-built layouts will save you vast amounts of time because you won't have to manually edit the theme from scratch.
Also, check out these highly customizable Divi child themes.
Additionally, the Divi theme has multiple content types and modules. These content modules allow you to insert different types of content and media on your website. You can use the Divi Builder to adjust these modules within any section. With the live WordPress customizer, you can also preview the final results before publishing.
Divi theme has powerful, practical integrations. It works perfectly with WooCommerce to create an online store. Like other modules on the theme, you can use the Divi Builder to design your eCommerce shop. Divi supports WPML and multiple RTL languages to create a multilingual website.
Avada
Avada has a wide range of useful features. It's truly a multipurpose WordPress theme and can be used to create any kind of website. They included unlimited designs and templates help you build a website catered to your specific business niche in no time flat. All these designs are fully customizable so you can quickly change colors and styles. You can edit the templates using the simple theme options panel.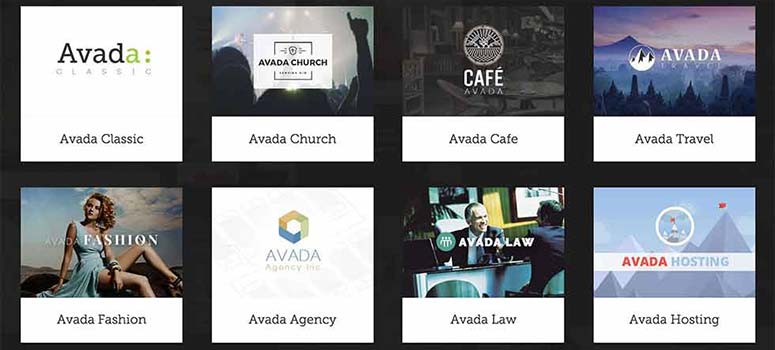 It ships with a Fusion Core plugin designed specifically for the Avada theme. The plugin adds the Fusion page builder for easier customization. You can use the page builder to create your landing pages with all other features of the Avada theme. In addition to the page builder, you'll also get an image slider, mega menu, and a shortcode generator.
When it comes to integrations, Avada theme can be flawlessly combined with the WooCommerce WordPress plugin to turn your website into an eCommerce store. You can align other features of the Avada theme with your online store to make it eye-catching and stylish. Avada also supports bbPress forums to launch a forum within your website. Other integrations include Font Awesome icons to add beautiful icons to your navigation menus, social media menus, etc.
Avada comes packed with several WordPress plugins, including Revolution Slider, Layer Slider, Elastic Slider, and more. The theme is highly responsive, and it works great on all screen sizes and devices.
Ease of Use: Divi vs. Avada
Divi
Divi is easy to set up and beginner-friendly from the installation process to ultimately launching your site. It has professional designs and layouts to use as a jumping off point. You just need to add in your own content and your website will be ready to roll.
The features of the Divi theme make it really easy even for absolute beginners to design a professional-looking website. With simple customization options, you can add or remove any module from your site. It has an easy-to-understand control panel to manage your website's features.
Avada
Avada has so many features that many assume you need professional development skills to use the theme. However, it's designed in such a way that even a user with little-to-no coding knowledge can install Avada and reap its benefits.

To make it look like the demo websites, you'll need to add your content within the theme. Avada is flexible for creating landing pages, image sliders, portfolios, slideshows, etc. The Fusion page builder gives you full control of your site's design and layout. It also allows you to create your own website design using its simple drag and drop functionality.
Avada has a demo installer which helps greatly when you're getting started. It'll display a website similar to the chosen demo and you can quickly replace the dummy content to add your own.
Support and Documentation: Divi vs. Avada
Divi
Divi theme comes with Elegant Themes' club membership which, in turn, gives you complete access to their extensive documentation, support forums, and their customer support team.
Elegant Themes has a well-trained staff of professionals who're available to help with your theme questions. Your membership gives you support access for a year, after which you can renew your subscription if you need additional support.
This support license also allows you to install Divi on as many sites as you want. You can even use it to build client sites. Your license also entitles you to free theme updates.
Avada
Avada theme boasts about its support team on their website, and with good reason. Their team provides real support from the actual people who created the theme.
Avada is very well-documented. Every feature of the theme is explained in detail and has step-by-step instructions included in the theme's documentation. Documentation is also available for the additional plugins that are shipped with Avada.
Pricing: Divi vs. Avada
Divi
To get the Divi theme, you'll need to sign up for an Elegant Themes membership. It has 2 plans: Yearly Access and Lifetime Access.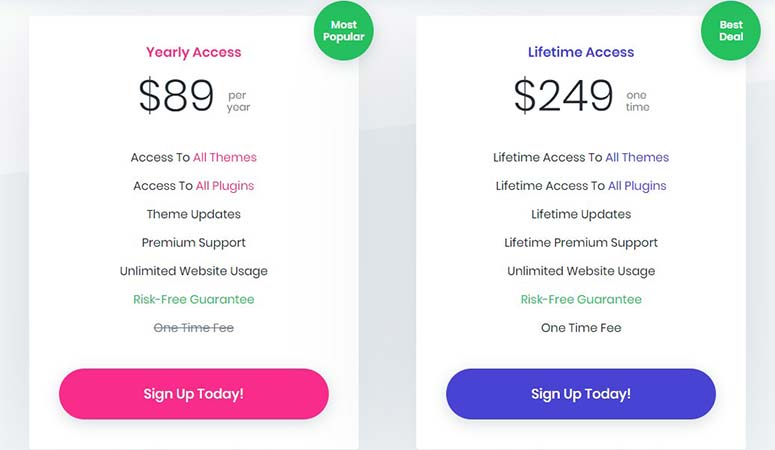 The yearly access plan includes all the themes and plugins available from Elegant Themes, including Divi. It has unlimited website usage and a yearly renewal for $89 / year. This plan includes theme updates and premium customer support from the professional team behind Elegant Themes.
However, the lifetime access plan costs $249. It offers everything included in the yearly access plan for a one-time fee. Once paid, you'll have access to the themes and plugins from Elegant Themes for the lifetime of the company. This plan also includes lifetime theme updates and professional customer support.
You have the flexibility to cancel your membership or upgrade/downgrade to any plan at any time.
Avada
Avada theme has a regular license that costs $69 / year. It includes 6 months of customer support, theme updates, and all of Avada's features. You can extend the customer support to 1 year by paying an additional $21.38 with the regular license.
The pricing is very reasonable when compared to other WordPress themes with features similar to Avada's.
Our Verdict: Divi vs. Avada – Which Theme Should You Choose?
Without a doubt, Divi is one of the most popular WordPress themes on the market. With its drag and drop builder, you can build a website the way you want. Whether you're an absolute newbie or a seasoned developer, Divi will be the best choice for your needs.
A newbie can easily create a website without hiring a professional. A developer can easily build hundreds of websites for their clients' thanks to full website packs. Check out this Divi theme review.
If you're after an all-in-one theme that's shipped with tons of useful plugins and built-in features, then you might consider buying Avada. The main benefit is that you aren't limited to a single site; you can use Avada to create as many websites as you want. Avada has all the features you'd expect from what's considered the world's most powerful and trusted WordPress theme.
We hope you enjoyed this article comparing Divi vs. Avada and that you now have a better idea of which is the best theme for your website. You might also want to check out SeedProd – the best website and page builder for WordPress.
If you liked this article, you might also like our post on the best FREE WordPress blog themes.