Do you want a multipurpose WordPress theme for your website? Solstice is a colorful theme by Mojo Marketplace with amazing options that you won't want to miss. In this Solstice review, we'll show its features and help you decide if it is the right theme for your needs.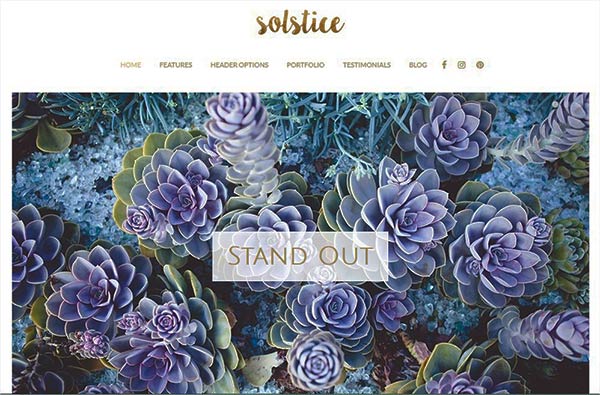 About Solstice
Solstice is a Retina optimized WordPress theme by Mojo Marketplace, a well-known online shop for multipurpose themes.
This theme has a colorful, bright and responsive layout. It is best for the photographers, content writers, online shops and more. The unlimited colors and customization makes Solstice a great theme.
Features of Solstice
Most of the themes at Mojo Marketplace are loaded with amazing features. Likewise, Solstice has the best options for you to design your website without getting into code.
The powerful WordPress customizer has all you need to set up a perfect website. Solstice has tons of features like social icons, custom "About Me" widget, widget areas, colors, portfolio and more.
Let's take a detailed look into its features:
Header and Call to Action
Solstice has the header settings in the theme customizer panel. It allows you to easily add the logo, site title and select the header layout. There are 3 layout options available for the header.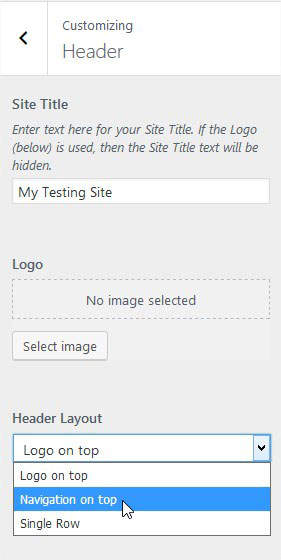 Below these options, you'll find the call to action settings. You need to enable it and add the text, link, etc.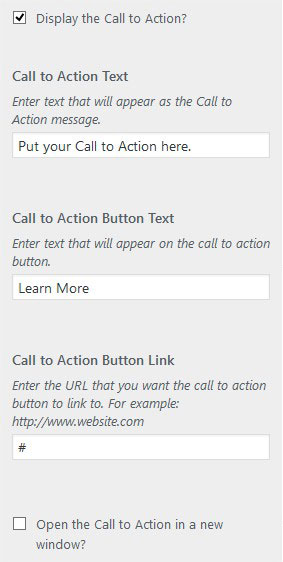 Menu has a different section in the customizer. It can also be created from the menu settings in the WordPress admin.
Custom Homepage
The homepage of your website can be set up from the WordPress customizer in the Solstice theme. Normally there are limited options in other theme customizers. However, Solstice adds everything for you in the customizer to create the homepage easily.
You can choose from what to display, enable or disable slideshow with detailed options, featured pages, featured posts, welcome text and more.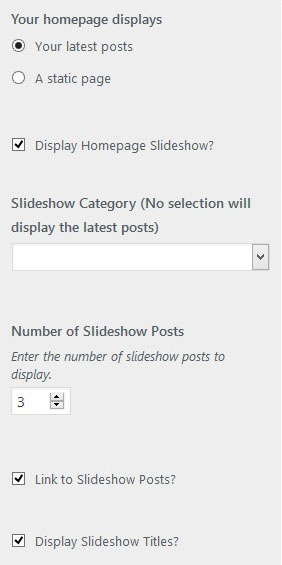 Simply scroll down in the customizer panel of homepage settings for the other options. It allows you to easily add the welcome text too.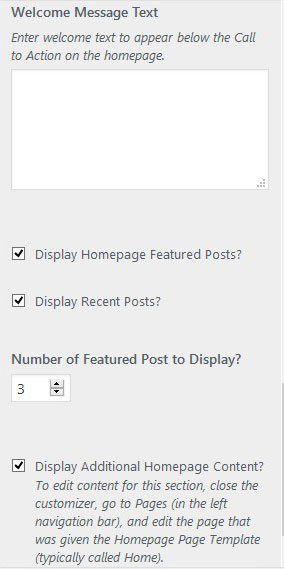 All changes you make in the customizer can be seen at the right side of the screen. Make sure to check everything before you hit the Save and Publish button.
Site Colors
From header to footer, background, menus, links, buttons, and all the colors can be simply changed from the customizer panel in Solstice theme.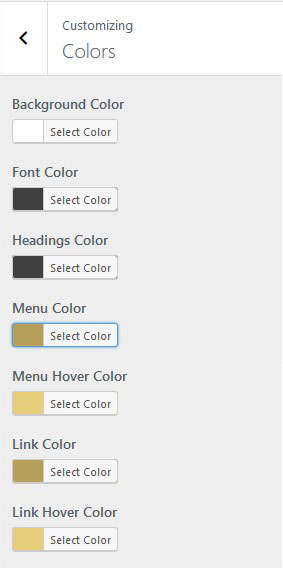 Once you click on a color option, it will open a visualizer for you to simply choose the color of your need.
Social Icons
Social icons appear in the footer of the Solstice theme. It depends on you to enable or disable the display of these icons from the footer.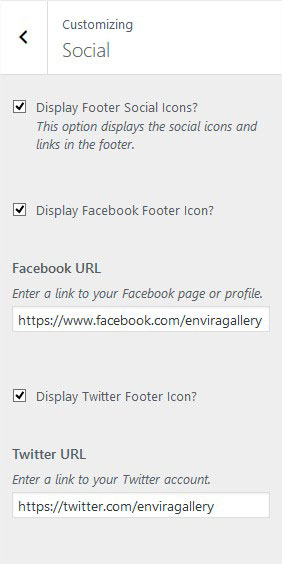 Once enabled, you can easily add the links of your social profiles like Facebook, Twitter, Google+, Pinterest, LinkedIn and more.
You can also add a custom link icon in the end of these settings. There are a lot social profile options available. If you don't want all of them, you can easily disable by uncheck any option.
Footer Text
Similar to all other options in the theme, you can also add the footer text easily from the WordPress customizer panel.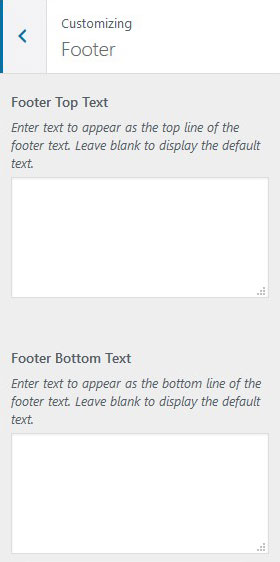 It's simple enough for you to add the text in two lines separately. You can also add the links or any custom styling code in these footer text fields.
Portfolio and Testimonials
There are two custom post types added in the WordPress admin after you activate the Solstice theme. These Portfolio and Testimonials post types are similar to WordPress pages and posts.
You can add your portfolio and customer testimonials from these post types on your website.
Widget Areas
Solstice theme has 4 widget areas. Three sidebar and one footer widget area to add the text, links, and other widgets on the website.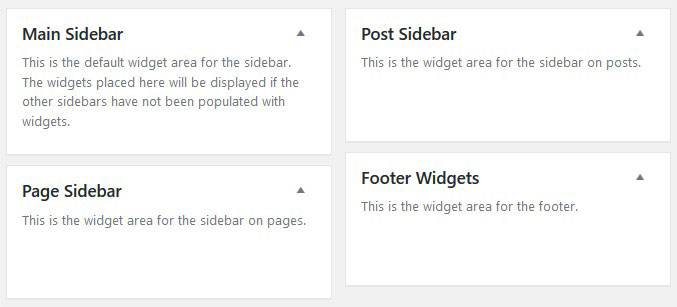 You can display different widgets on the main sidebar, page sidebar and post sidebar. However, you can add the widgets in the footer too. All widget areas have the instructions given to understand what to display on which location.
Other Settings
There's a section for settings in the Solstice customizer panel. This section allows you to add the background image, site icon and Google Analytics integration.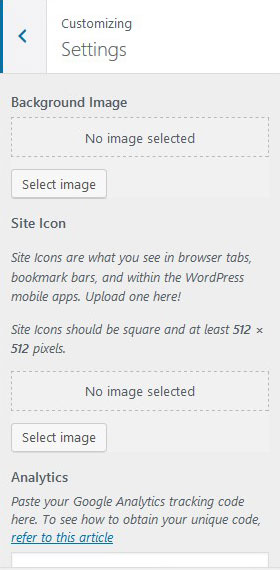 All these settings come with its instructions to set up, so you can stay hassle free in making your website.
Documentation and Support
Solstice theme has a detailed documentation that clearly explains how to get your site/>blog up and running quickly and easily.
Solstice is available for a one-time fee of $59 for a single site license. You can also purchase a 5-site license or a developer license. If needed, you can also include addon services with your purchase, like WordPress theme installation and WordPress site backup.
You can post your support questions by logging into Mojo marketplace. BottomlessThemes, the team behind Solstice resolves all the support queries in a timely manner. However, you can also email them for any questions.
Our Score
Solstice is a multipurpose WordPress theme from Mojo Marketplace for your personal blog, photography, art and craft agencies, content, online shopping businesses and more. With Solstice, you can easily get your site up and running. In case you need assistance, you can easily find a solution by referring to the documentation.
The theme designs and the options panel makes the customization easy.
We give Solstice 5 out of 5 stars. Here is the breakdown of our review scores:
Get Solstice Now »