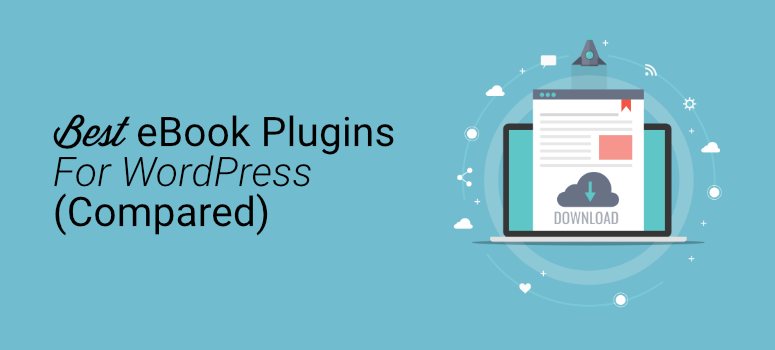 Do you want to add the right eBook plugin to your WordPress site?
If you want to sell eBooks online, it's best to use a plugin. Using the right tools on your website is crucial for growing your brand, boosting sales, and increasing conversions.
But why else should you use an eBook plugin on your site?
Reasons to Use an eBook Plugin
There are many reasons why using an eBook tool on your site is beneficial.
1. Easily Sell Your eBooks Online
eBook plugins make it easy to sell, watermark, encrypt and deliver content to your readers without knowing a single line of code. It takes the hassle out of creating and uploading eBooks so it's easier to market and make a profit.
2. Demonstrate Industry Expertise
Marketers, bloggers, and business owners can create professional eBooks to demonstrate their expertise and establish themselves in their field. This improves brand credibility and helps convert site visitors across the board.
3. Reach More Customers
eBook plugins give you access to marketing features to promote your book to anyone around the world at any time. You're able to reach a wider audience which leads to increased sales, engagement, and visibility.
4. Grow Your Subscriber List
If you want to offer an eBook as a lead magnet, these tools will help you build a bigger base of leads that you can engage with over email and potentially turn into customers later.
Now that we know the benefits of having an eBook plugin on your website, let's look at the top choices currently available for WordPress.
Best eBook Plugins for WordPress Sites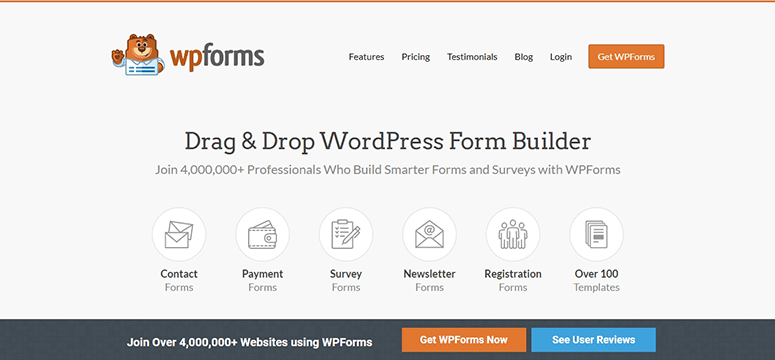 WPForms is the best form builder for WordPress. It lets you add downloadable files to your forms and integrate payment options so that customers can buy your eBook easily.
With WPForms, you can collect email addresses to grow your subscriber list as you sell eBooks. And you can sell any kind of digital good like tickets, video streams, printables, art, music, plugins, and more.
Choose from premade templates that make it incredibly simple to build an eBook form. The forms are fully customizable so you can match them to your WordPress theme and brand voice.
Then you can set up automated emails with the eBook attached so your customer will get their order delivered to their inbox instantly.
WPForms lets you use conditional logic to send the eBook only if certain rules are met. This means you can use a single form to sell multiple eBook store items and offer free lead magnets.
Added to that, you can display the eBook form anywhere on your site posts, pages, and sidebars to maximize visibility.
The form builder also seamlessly integrates with payment gateways and email marketing services. Once set up, your eBook will sell on its own.
WPForms has an awesome support team and tons of documentation to help you add eBook forms to your site. Check out this guide to get started: How to Sell Downloads on WordPress Easily.
To learn more about this eBook plugin, see our complete WPForms Review.
Get started with WPForms today.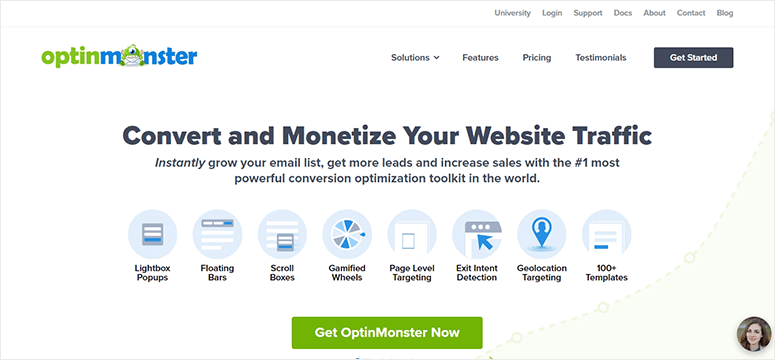 OptinMonster is hands down the best lead generation tool you can use to offer an eBook on your site. You can add the eBook as a lead magnet inside stunning campaigns like popups, slide-ins, floating bars, and more.
Added to that, there are tons of powerful targeting rules and campaign triggers. This means you can show your eBook offer at the right time and place where visitors are most likely to want it.
You can create evergreen campaigns that run on their own or schedule them to appear at a certain date and time.
OptinMonster is packed with advanced features to optimize conversions. It lets you A/B test campaigns to find the one that gets your eBook the most number of conversions. And you get access to built-in analytics that show you exactly where engagement is the highest, so you can find the best spots to promote your eBook.
To get visitors to buy the book, you can add a call to action button with a link to your eBook. If you'd like to deliver the book in an email instead, OptinMonster integrates with all popular email service providers like Constant Contact. You can segment your leads and deliver the eBook as soon as someone signs up.
Want to learn more about this plugin? Check out our review of OptinMonster or learn how to create your own eBook popup right away.
Get started with OptinMonster!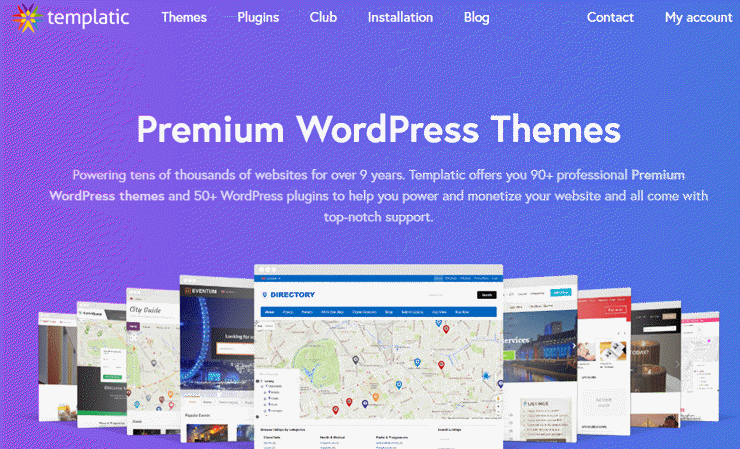 Templatic Ebook helps you turn your content into eBooks that you can sell both digitally and physically thanks to its integration with WooCommerce.
Templatic Ebook has a simple design and straightforward setup making it a great choice for beginners. It's 100% responsive and looks great on multiple devices including smartphones, tablets, and desktops.
Want to give readers a taste of your content to entice them to purchase? Add a PDF download section so they can get a snippet and decide if your eBook is right for them.
This tool also comes with customization options so you can design your eBook however you like. Use custom widgets to swap or include new elements using a drag-and-drop builder. The Templatic Ebook plugin comes with automatic updates, a wide selection of shortcodes, mega menu support, and more.
Get started with Templatic Ebook today.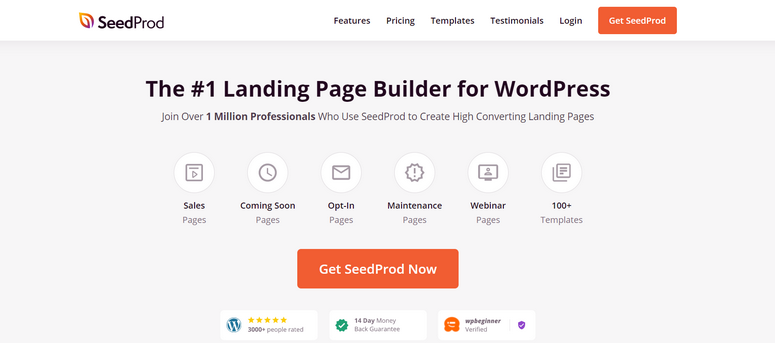 SeedProd is the best landing page builder for WordPress. It's on this list because it has cool features to market and sell your eBook without the need for a separate eBook plugin.
SeedProd lets you create beautiful landing pages using over 100+ premade templates. This will give you more space to talk about your eBook and market it to your customers. Plus, you can direct leads from different sources like social media channels and PPC campaigns to a single page where they can pick up your eBook.
SeedProd integrates with WooCommerce so you can add 'Buy Now' and 'Add to Cart' buttons and let customers checkout easily. Added to that, you can add optin forms and seamlessly connect with your email service provider as well to improve lead generation.
Interested in this eBook plugin? Learn more about it in our SeedProd Review.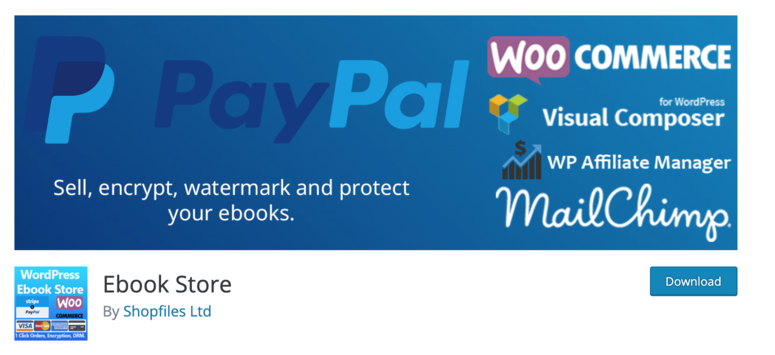 Ebook Store is a popular eBook plugin that comes with powerful features and flexibility.
The Ebook Store plugin integrates with WooCommerce as well as Stripe and PayPal so it's easy to sell your eBooks. The process to set up is simple and only takes a few minutes. Its clean interface is easy to navigate and you can customize it based on your theme.
This WordPress eBook plugin can handle large file sizes and allow users to preview PDF and eBook files with ease. It comes with watermarking and QR code options for every page of your PDF files to give you more control over your online content. You can also disable the cut, copy, and other PDF medications made by others if you don't want your content edited.
Display a single eBook on a webpage or multiple eBooks for a product page. With the Pro version, you can encrypt your eBook content for added protection and security.
Get started with Ebook Store today.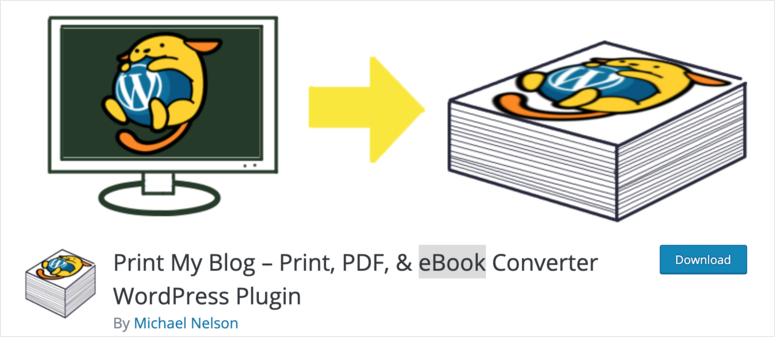 Print My Blog makes it easy to turn your blog content into eBooks that you can sell to users.
With Print My Blog, you can print thousands of posts in a few clicks, let site visitors print individual posts, and create high-quality eBooks and documents. This plugin optimizes your content for distribution by avoiding page breaks in images, removing site logos and sidebars, letting you use other plugins in your printed content, and more.
This plugin adapts to your existing theme's elements so it doesn't mess with your site design. You can print your blog posts in different formats, print your blog to read offline, create paper backups or PDF ebooks, and copy your entire blog into another program like Google Docs or Microsoft Word.
Some examples of documents you can create include whitepapers, lead magnets, product brochures, event brochures, user manuals, restaurant menus, and much more.
Get started with Print My Blog today.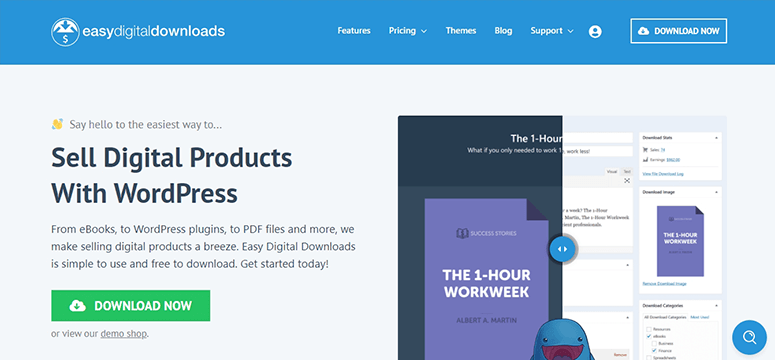 Easy Digital Downloads is a popular eCommerce solution for selling digital products from your WordPress site. You can sell eBooks, PDF formats, WordPress plugins, and more without needing to know a single line of code.
Easy Digital Downloads comes with payment flexibility so customers can purchase using PayPal, Stripe, Google Pay, or Apple Pay. Its unlimited downloads allow users to download their purchased files repeatedly or you can restrict download access.
It also integrates with other popular services and plugins like Mailchimp, Zapier, Dropbox, ConvertKit, AWeber, and more. If you need more features, you can purchase individual extensions to get exactly what you need and add those elements to your site. Some of these extensions include recurring payments, software licensing, custom deliverables, and product reviews.
Get started with Easy Digital Downloads today.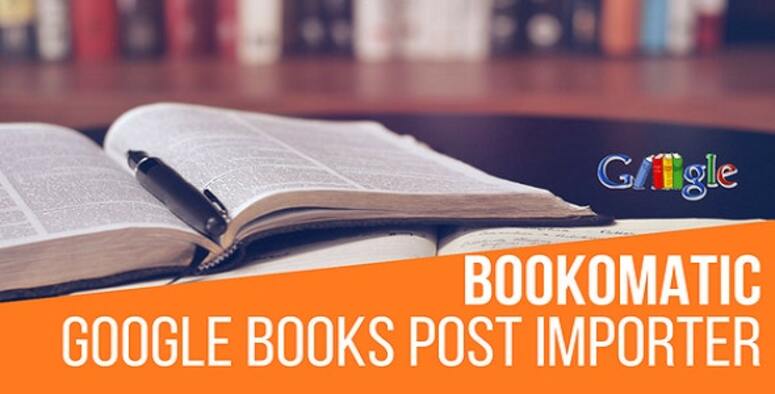 Bookomatic is an automatic post generator plugin for WordPress that turns your blog content into eBooks. It uses content from Google to automatically create blog posts or eBooks for your site.
Bookomatic uses artificial intelligence to create content for your blog, which keeps it updated and relevant with the latest sources. Its built-in text synonymizer randomizes the articles so that no one will know the source of your content.
You can also translate your content into any language to appeal to users from all over the world and expand your target audience. This plugin makes it easy to publish ongoing, targeted content that appeals to your readers and builds a stronger relationship with potential customers.
Get started with Bookomatic today.
And there you have it! These are the best eBook plugins you can use for your WordPress website.
We hope this list helped you find the best eBook plugin for your site. Once you pick your plugin, you can use this guide to promote the eBook on your site: How to Create an Ebook Landing Page That Converts.
And you may also want to check out our other resources that will help you market your eBook:
These posts will give you more awesome tools to get your eBook more visibility and sales.