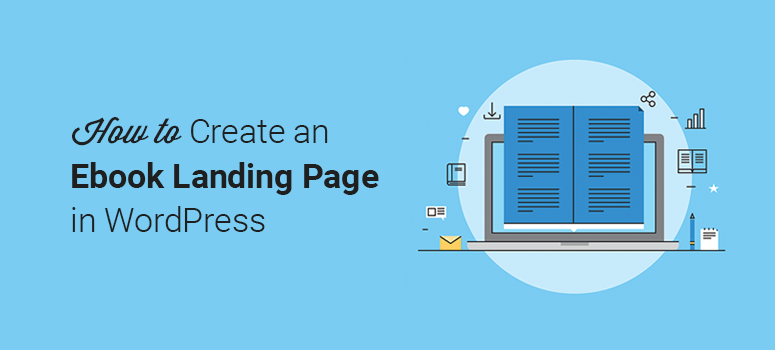 Do you want to create an ebook landing page?
Landing pages help get subscribers and business leads. You can create a professional landing page to promote your ebook and engage with new visitors to build a long-lasting relationship.
In this article, we'll show you how to create an ebook landing page in WordPress with examples.
But first, let's get clear on what exactly a landing page is and why it's so valuable for your marketing strategy.
What Is a Landing Page?
A landing page is a dedicated page to promote your products/services and achieve a specific goal. This goal can be new subscribers, sign-ups, registrations, ebook downloads, and so on.
This page will work the same as your other website pages. But it will give a clear message to your users through design, text, subscription forms, and calls-to-action (CTA).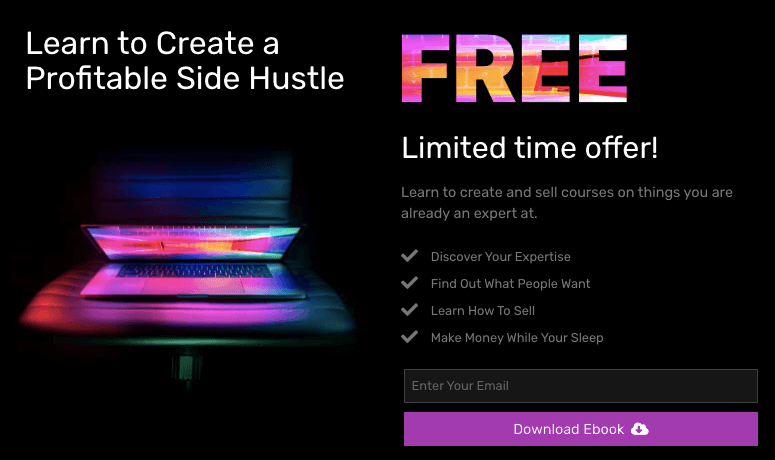 You can also add more options to your ebook landing page to persuade website visitors. This includes,
Complete information about your ebook and what it offers
A compelling glimpse of upcoming books using images
Countdown timer to show that the offer will end soon
Star ratings and customer reviews about your ebook
Social share count to grab users' attention
A small video to introduce your ebook to a larger audience
The list can go on with more appealing content to get customers on board.
Now that you understand what a landing page is and what it can do, let's dive into how you can quickly create an ebook landing page right now.
Create an Ebook Landing Page on WordPress
There are many ways to create an ebook landing page. But the best and easiest method is by using a WordPress plugin like SeedProd.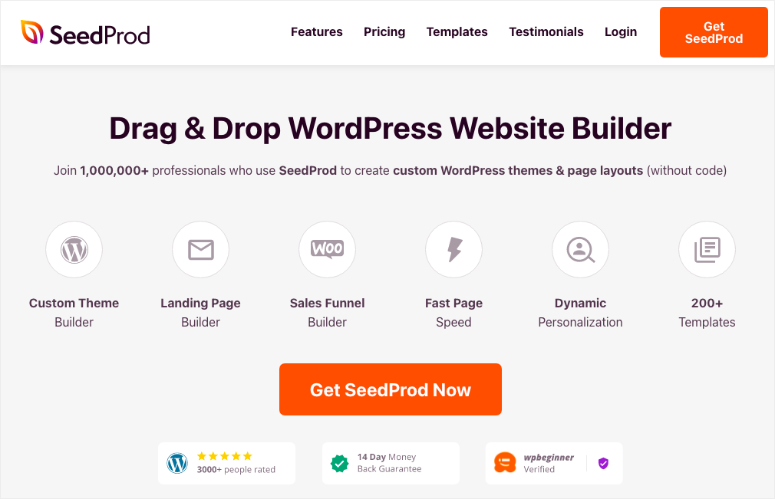 SeedProd is the best landing page builder plugin for WordPress. It comes with a drag and drop builder and hundreds of built-in page templates to design custom landing pages without editing any code.
This way, you don't need to hire a professional developer to make your ebook landing page.
With the real-time preview, you can make changes to your ebook landing page and see it live on your screen. The templates are fully responsive and look great on any screen size or device.
You could also check out Thrive Architect as an alternative. See our guide: Best eBook Plugins for WordPress Sites.
Let's jump right into the steps to start creating your ebook landing page in WordPress.
Step 1. Install and Activate the SeedProd Plugin
The first thing you need to do is to install and activate the SeedProd plugin.
For more details, you should check out how to install a WordPress plugin.
Upon activation, you need to enter your license key to fully access SeedProd features.
You can find the license key in your SeedProd account.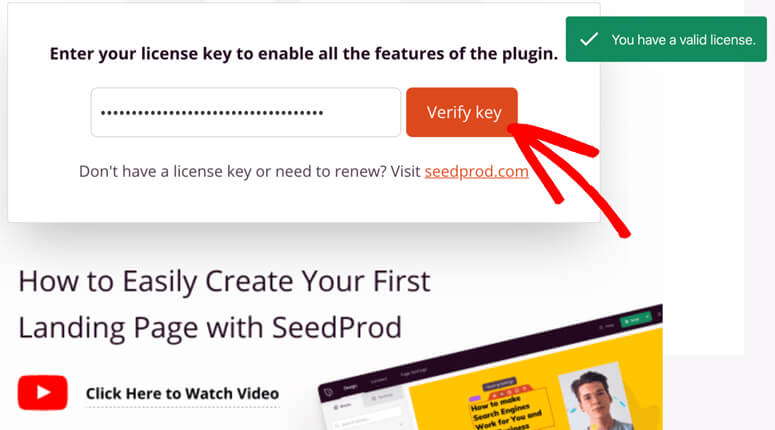 Click on the Verify Key button, and you'll see a success message.
Now you're ready to create your first landing page.
Step 2. Create Your First Page and Select Ebook Landing Page Template
After the verification, you can scroll down and click on the Create Your First Page button.
It'll show the top SeedProd landing pages, including the coming soon page, maintenance mode page, login page, and a custom 404 error page.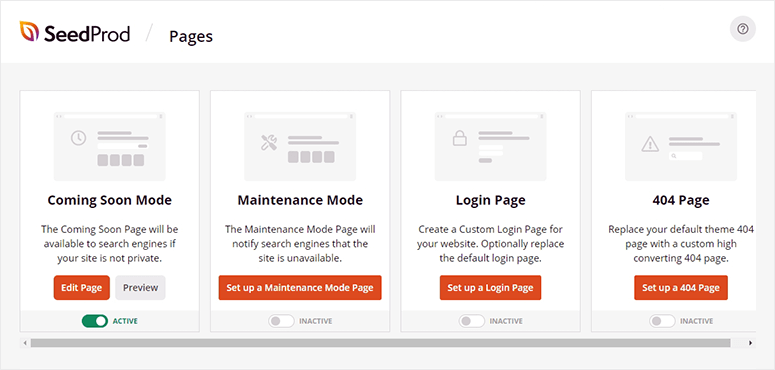 You can skip to the landing pages section below and click on the Add New Landing Page button.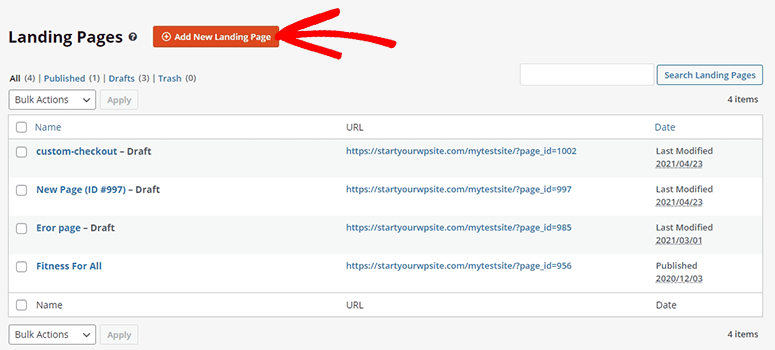 On the next page, you'll find SeedProd's built-in landing page templates. It offers filters to quickly find the best landing page for your needs.
For ebook landing page templates, you can click on the Sales filter.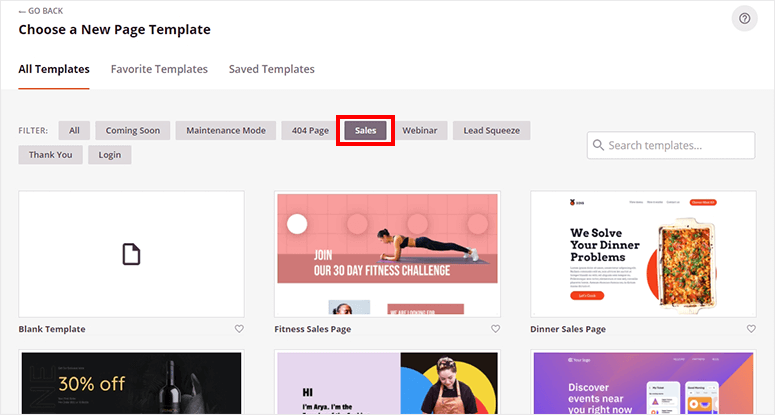 You can search for the ebook sales page and move your mouse over it to select the template.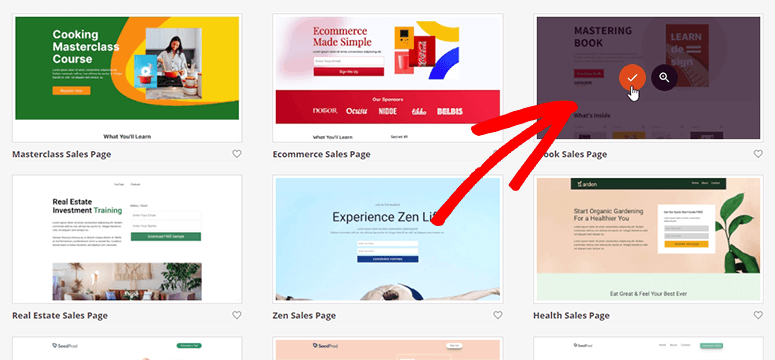 It'll open a popup. Start by entering the name for your ebook landing page and click on the Save and Start Editing the Page button.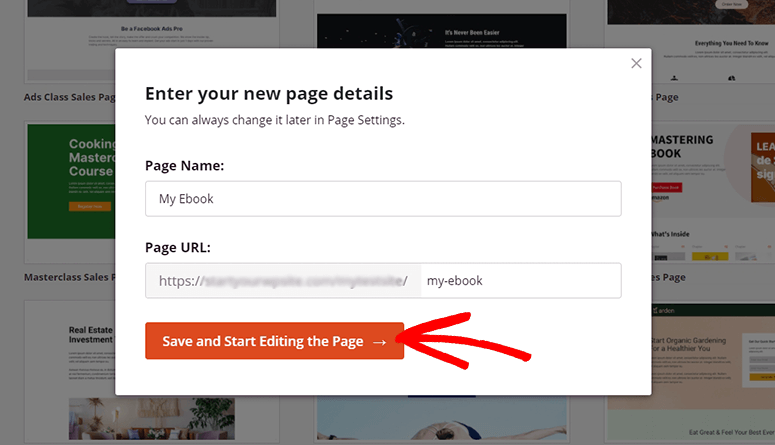 Next, you'll see the SeedProd drag and drop builder, where you can edit your ebook landing page template.
Step 3. Design Your Ebook Landing Page and Add Content
With a real-time editor, it's easy to design your ebook sales page. There are dozens of built-in blocks for standard and advanced features.
It allows you to add a headline, text, list, button, image, video, and more from the standard blocks section.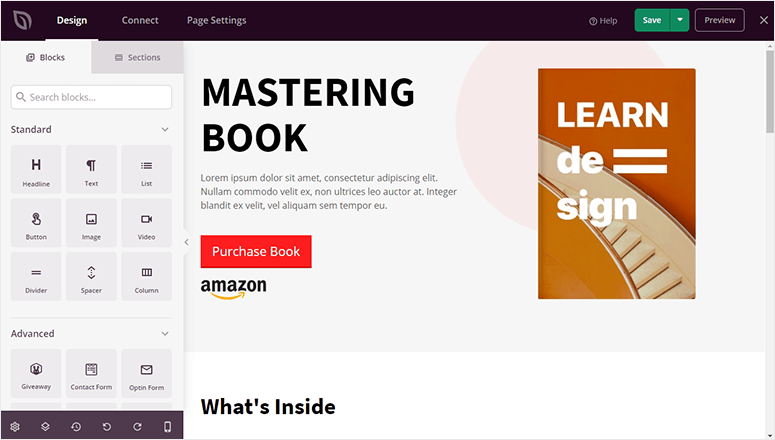 You can also add advanced features to your landing page like a contact form, social profiles, optin popup, countdown timer, and so on.
The advanced blocks also include star ratings, customer testimonials, and other blocks to engage users on your landing page.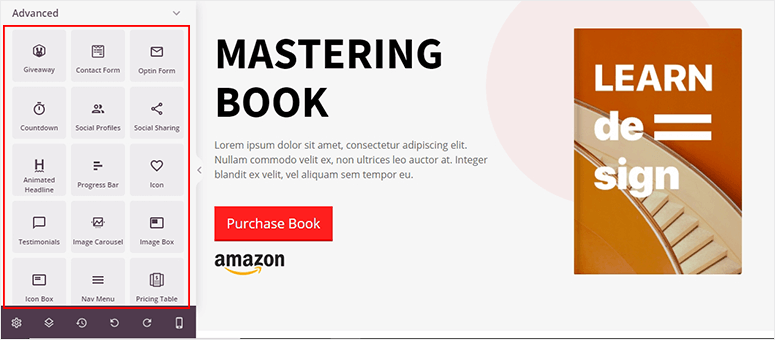 To add content to your ebook landing page, you can click on any section from the right side of the screen, and it'll open the editing options on the left side.
For text editing, SeedProd has a point and click tool to type your content on the landing page easily.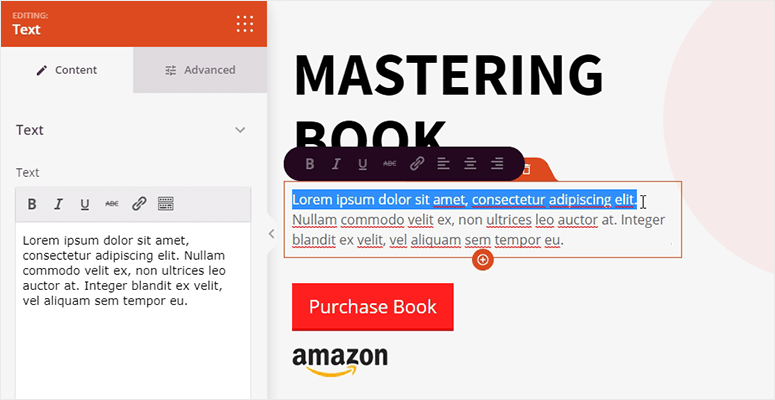 You can also click on the image or button to change it from the left side of the screen.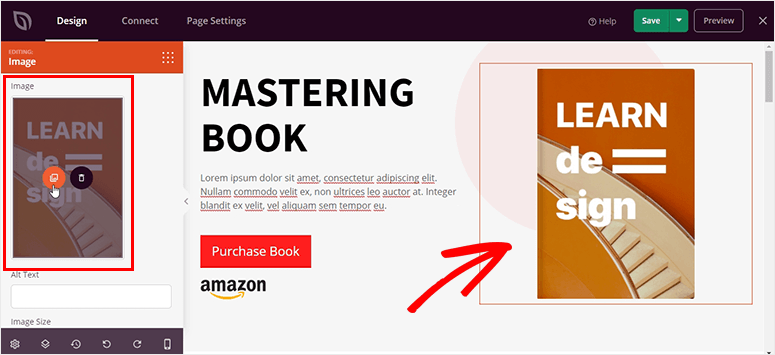 Don't forget to click on the Save button to store your settings.
Step 4. Customize the Style Settings for Your Ebook Landing Page
The style settings include font, color, background, and custom CSS. These are global settings and will change the look of your entire landing page.
You need to visit the Global Settings option from the bottom left corner of the SeedProd page builder.

From here, you can click on the Background setting to customize the background color. It offers solid and gradient color options.
It also lets you add a fullscreen background image or add a video background to make your page more attractive.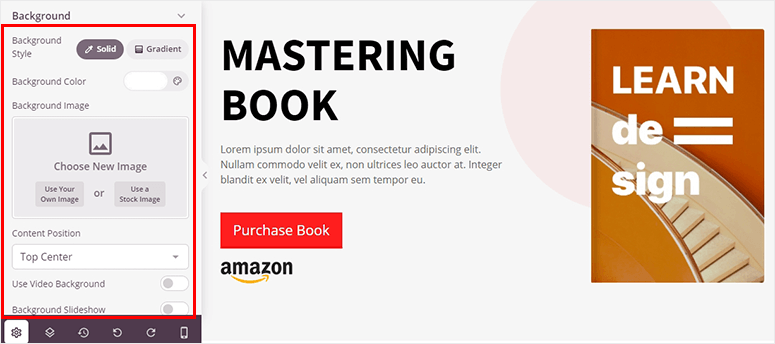 Next, you can click on the Fonts setting. It comes with several font choices and font themes (combinations) for your ebook landing page.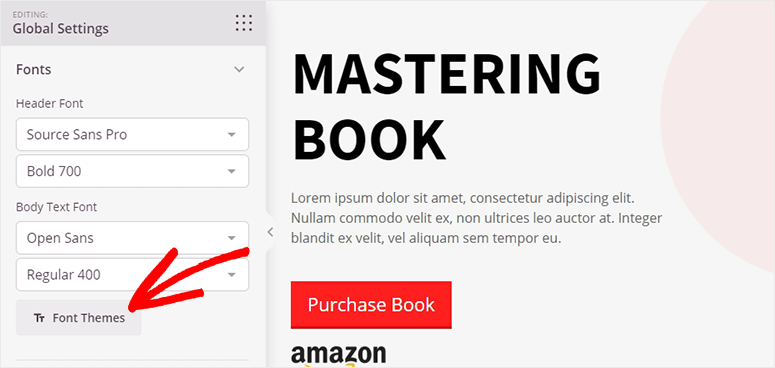 Below, you'll find the Colors setting. In this tab, you can customize the color of your header, text, buttons, links, and background.
It has solid colors and color palettes to choose from for your landing page templates.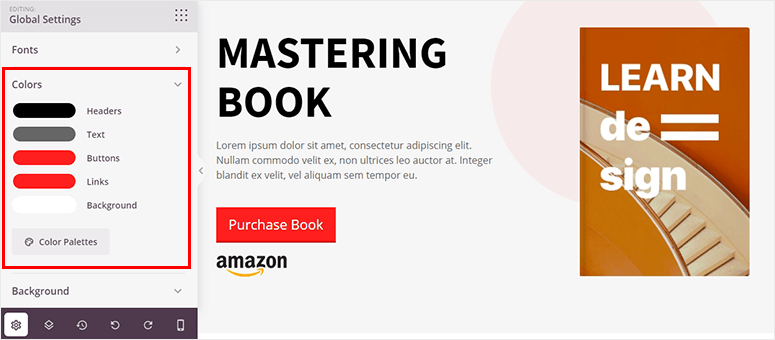 Click on the Save button to continue.
Step 5. Email Marketing Integration
SeedProd lets you connect with multiple popular email marketing services to build an email list.
This helps connect to more users and grow your ebook sales.
From the top navigation, click on the Connect option, and you'll find all the third-party email services listed below.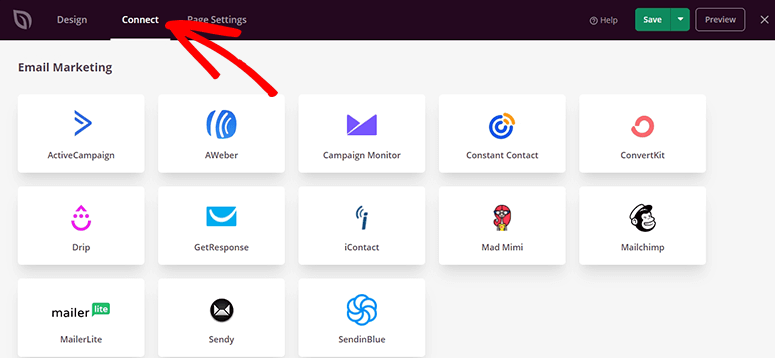 Select an email service and click on the Connect New Account button to continue.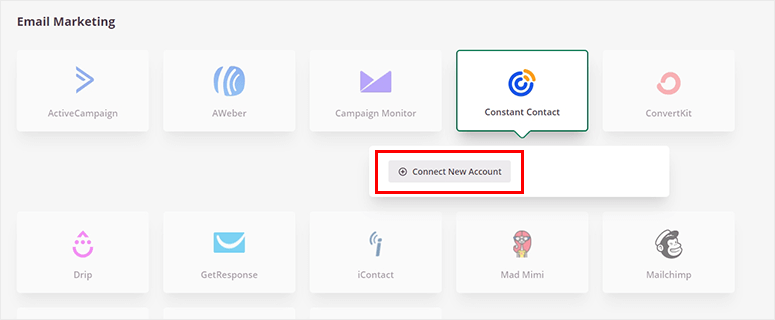 Once you connect an email marketing service to your ebook landing page, it'll automatically add new subscribers to the email list. This way, you can talk to your readers and share other books.
Step 6. Edit Your Ebook Landing Page Settings
Now you can click on the Page Settings option from the top navigation menu. It'll display the complete page settings below.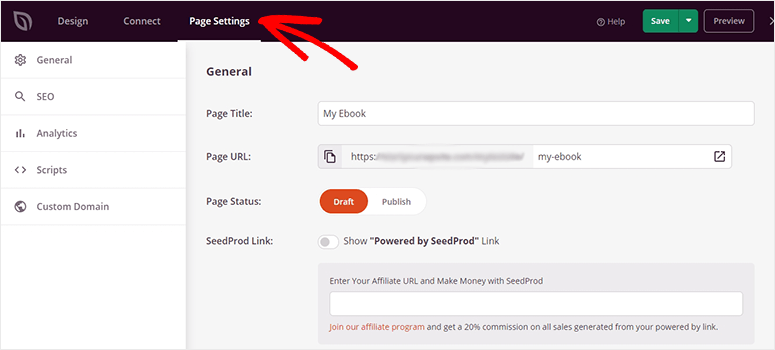 The general settings include the page title, page URL, page status, and more.
In the SEO and Analytics settings, you can configure your landing page SEO with popular plugins, including MonsterInsights and All in One SEO.
In the Scripts setting, you can add custom scripts to the header and footer of the page.
Click on the Save button to continue.
Step 7. Publish Your Ebook Landing Page
After you're satisfied with all the settings, click on the arrow key with the green Save button and then click on the Publish option.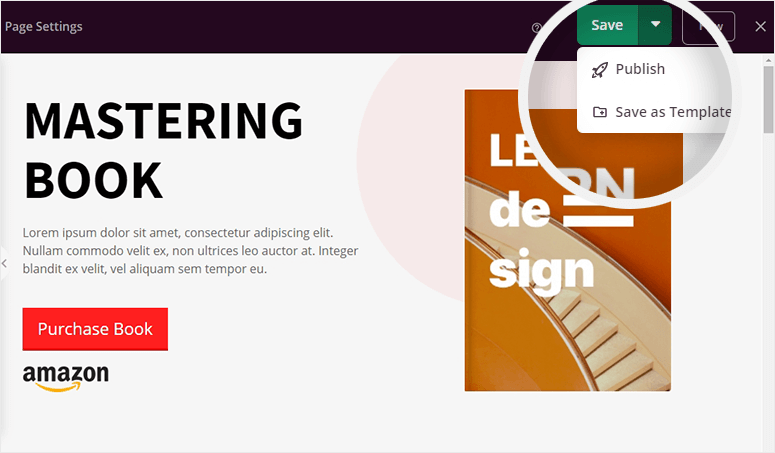 It'll show a success message, and you can click on the See Live Page button to view your ebook landing page in action.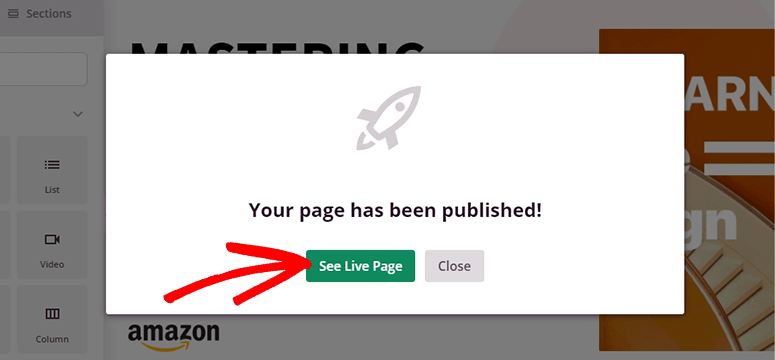 All settings are customizable from SeedProd's drag and drop landing page builder, so it's easier to go back and make changes to your ebook landing page whenever you need.
Wasn't that easy? We hope this article helped you learn how to create an ebook landing page in WordPress.
You may also want to check out our guide on the how to build a sales page in WordPress.
This will further help improve your ebook landing page to connect with more customers and sell your books online.
Or, you can go through our guide on the best Instagram link in bio tools. This post will help you find the right tools to market your eBook through your Instagram page.