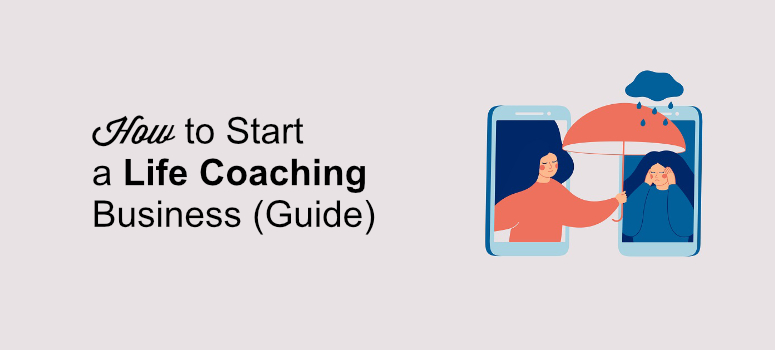 Do you want to use your counseling skills to help other people grow, find happiness, and feel fulfilled?
With so much chaos going on around us right now, there's never been a bigger need for quality life coaches. But one of the biggest roadblocks to becoming a life coach is the question, "Where do I even begin?"
That's why, in this tutorial, we'll tell you everything you need to do to get started with your life coaching business. But before we get into the tutorial, let's have a quick look at the benefits of starting a life coaching business.
Let's begin.
Benefits of Starting a Life Coaching Business
The best thing about starting a life coaching business is that you can take pride in being able to help others gain perspective in life. Life coaching is an extremely rewarding business where you can truly make a difference in people's lives with the skills that you have.
But there's more to it than just feeling good about your career.
You can run the entire business right from the comfort of your home. You can also make money by charging for your services, downloadable products, online courses, and more.
So not only does life coaching provide you with more fulfillment, but it can also turn a profit. That's the ultimate win-win for a career.
Let's take a look at how you can get started with your life coaching business.
Step 1: Choosing the Right Platform for Your Life Coaching Website
The first step to getting started is to choose the right platform to host your website. By doing that you can make things a lot easier.
We recommend you to choose WordPress to create your life coaching website. WordPress is a popular open-source platform that powers 31% of all websites on the internet.
The best thing about WordPress is that it's packed with brilliant features using which you can create a professional-looking site without any coding. To expand your website functionalities, you have plugins and for appearances, you can install themes.
But it's to be noted that WordPress comes in 2 different versions.
WordPress.org: In this option, you have the freedom to host your website in a web hosting of your choice. We recommend you to go for this.
WordPress.com: In this option, your site will be hosted by WordPress itself, so you don't have to bother about your web host.
Step 2: Choosing Your Web Host and Buying your Domain and SSL
In the next step, you'll need to purchase 3 things.
Web hosting: A web hosting service provider will offer you the space where you can host your website on the internet.
Domain name: A domain name is the address of your site that's used by visitors so they can find you online. For example, IsItWP.com is our domain name.
SSL certificate: The SSL certificate will secure your website from hackers on the internet.
If you purchase each of them separately, you'll end up paying a lot of money right when you're starting out. But we have a way to help you cut down your expenses. You can choose a web host that offers a domain name and SSL for free.
If you do a quick Google search for a good web host, you'll find several options. But we recommend you try out Bluehost.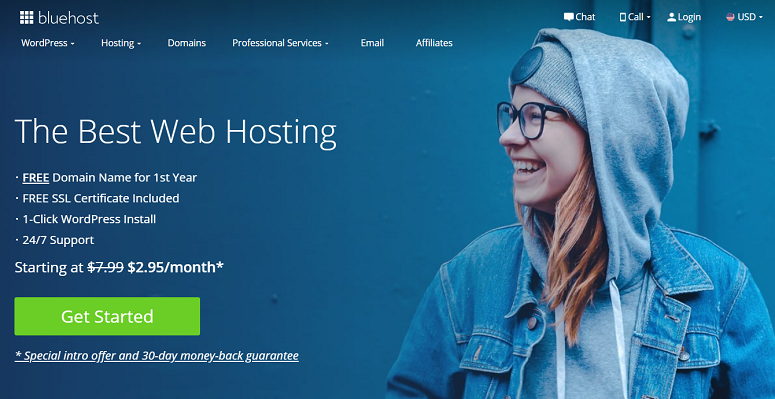 With Bluehost, you don't need to purchase your domain name and SSL separately. It offers both of these features for free, along with its yearly hosting plan.
You just need to select a good domain name that matches your niche. And the best thing about Bluehost is its fast performance and top-notch support. To learn more about Bluehost, check out this review.
Step 3: Installing WordPress in Your Hosting account
The next step is to install WordPress in your hosting account. The good thing about choosing Bluehost is its one-click WordPress install feature. Once you purchase the Bluehost plan, you'll be asked to choose a WordPress theme. You can choose any theme you want. This can be changed later. We'll show you how to do that later in this tutorial.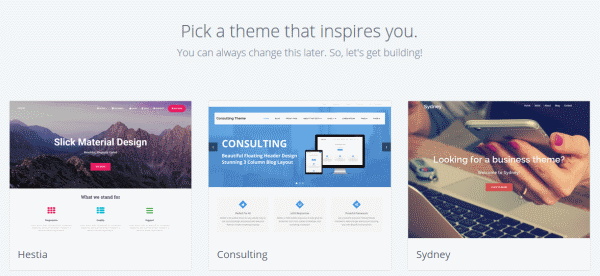 Next, add your website name and tagline. Once done click on the Next button.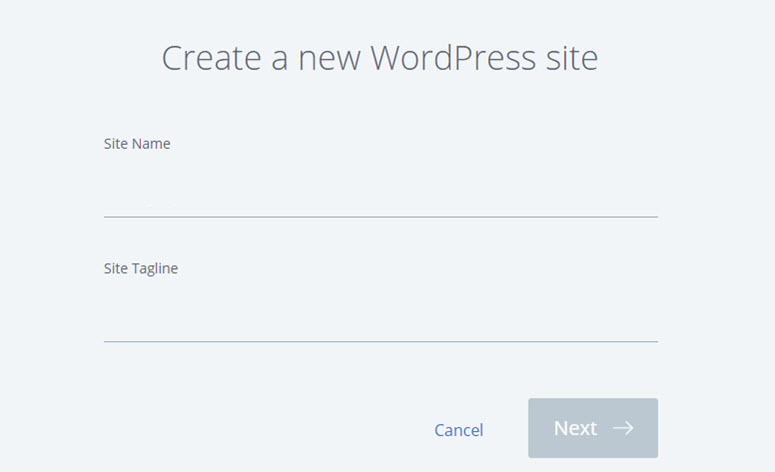 Bluehost will now install WordPress for you. You'll see the following message on your screen when it's done.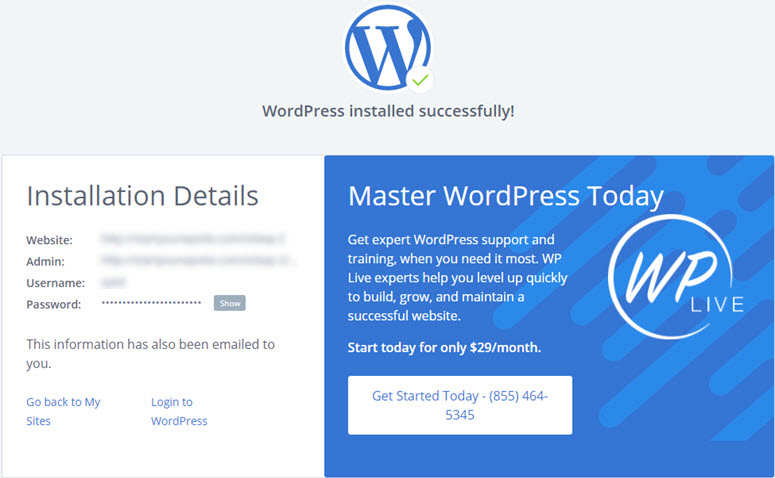 You can log in to your site by adding wp-admin to the end of your URL. Here's what your WordPress login URL should look like:
http://example.com/wp-admin
Step 4: Installing Astra to Design Your Website
Once WordPress is installed you can log into your WordPress website with the credentials sent to your email address.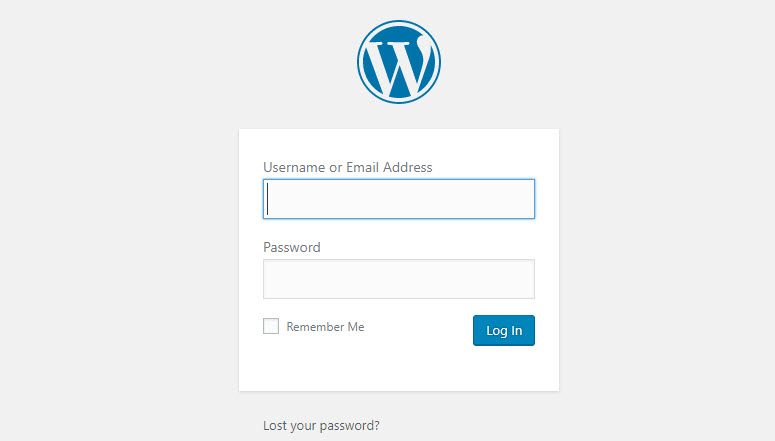 You'll now be in your WordPress admin area.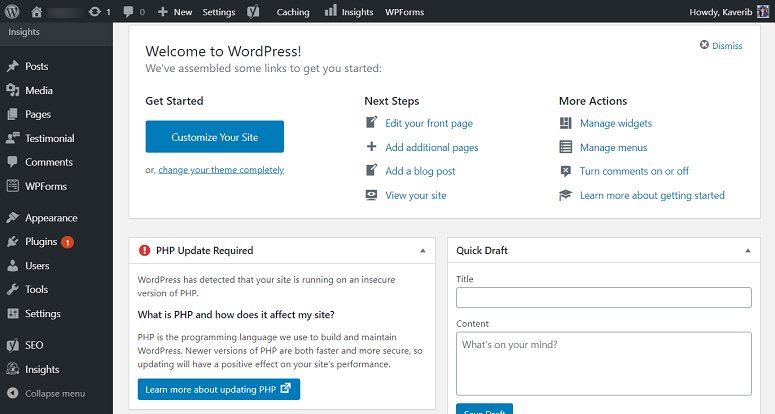 Here you'll change your theme. That's where WordPress themes come in. Just like your web host, there's no shortage of good WordPress themes. But to help you avoid all the confusion about which one to use, we've done the research for you.
Since you're creating a life coaching website, the best option for you will likely be Astra.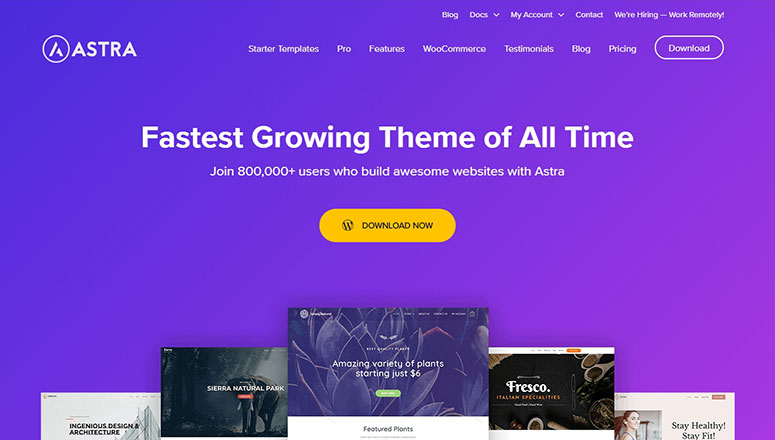 Astra is a multipurpose, user-friendly and well-coded WordPress theme that you'll love using. This theme has a free version and a premium version each with powerful design options that can be used by both beginner and advanced users. The premium version offers a pre-built demo template for life coaching sites that can be imported with a single click.
You can learn more about Astra here.
After purchasing Astra, go ahead and install the theme on your WordPress dashboard.
Now go to your dashboard and click on Appearance » Starter Templates.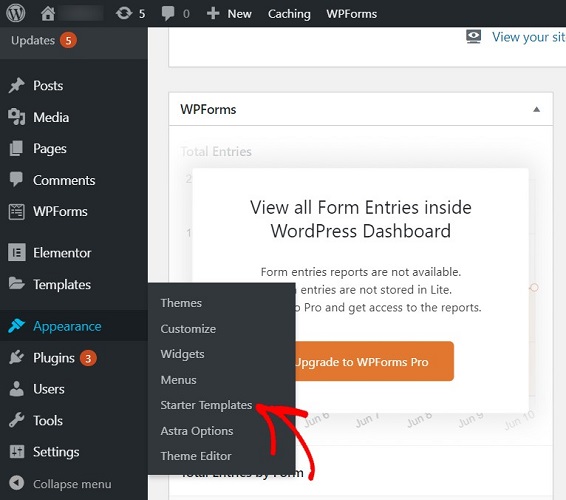 Here you'll see various pre-built templates. One of these is Life Coach.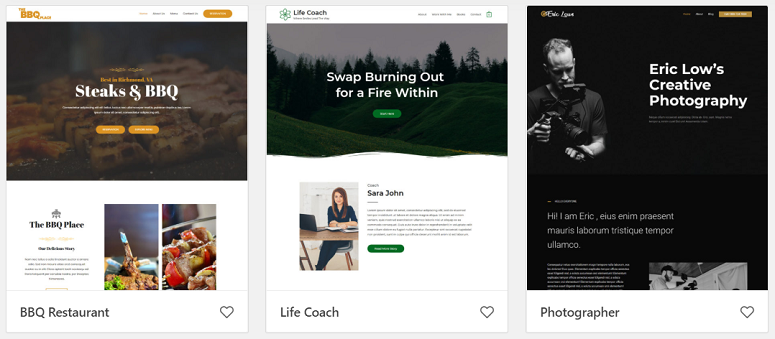 If you click on it, you can see the preview of the template.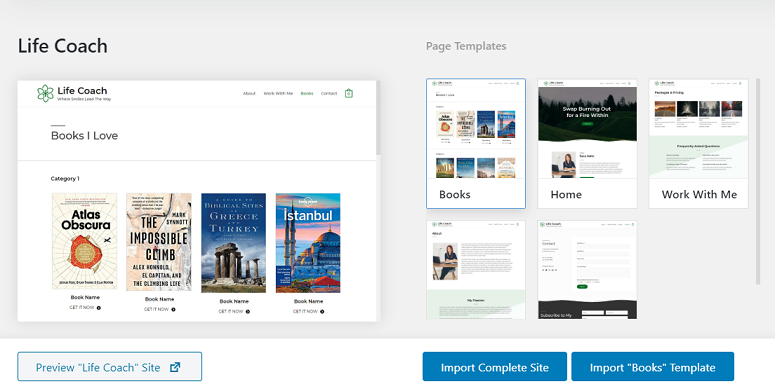 Click on the Import Complete Site button. You'll now see a message on your screen with a few recommendations like importing customizer settings, widgets, and so on. Click on the Import button to import them.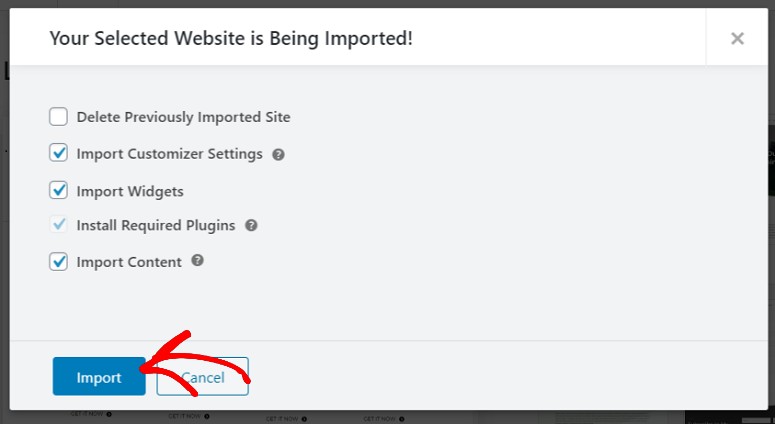 Your life coaching website will be ready in a few seconds. You can personalize your theme and change your logo, tagline, contact details, etc by going to Appearance » Customize.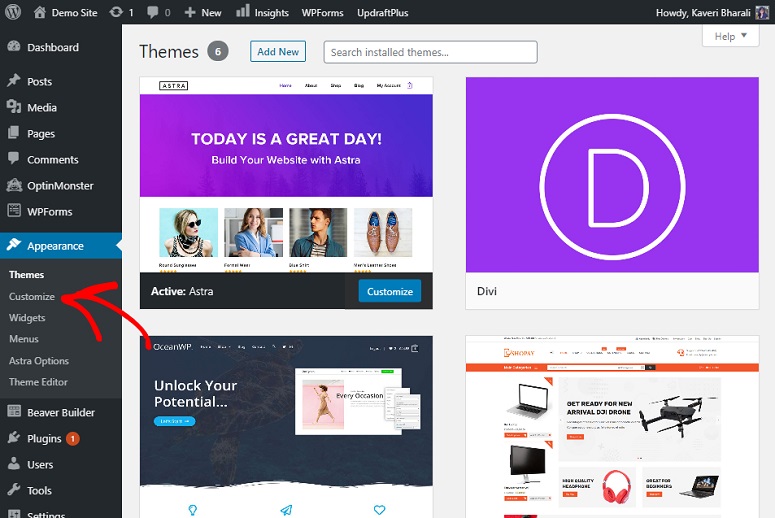 Now you can add your first blog post and start growing your business.
Resources and Tools to Grow Your life Coaching Business
Once your website is ready, we recommend you add a few other plugins that will help you grow your business. If you're not sure how to install any of the plugins below, here's a guide to help you.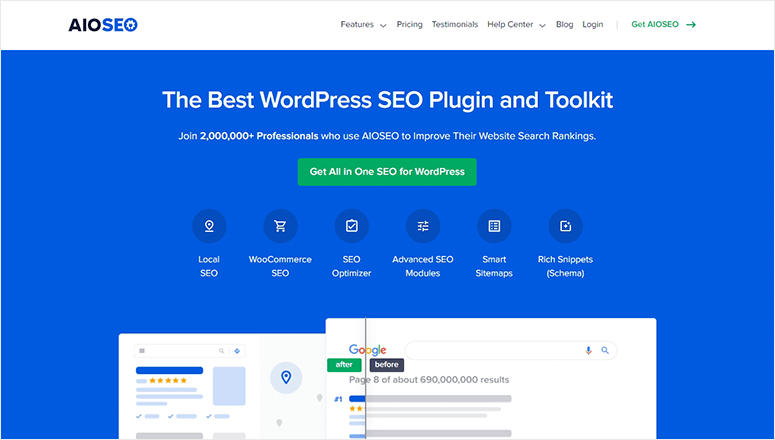 If you really want your business to do well, you need to optimize your posts for better search results. All in One SEO can help you do just that.
Just like the name suggests, this plugin will help you optimize your pages for search engines. It adds a custom meta box below the post editor for every content type (posts, pages, or custom posts). Using this meta box, you can define a custom title for each post, add meta description and keywords.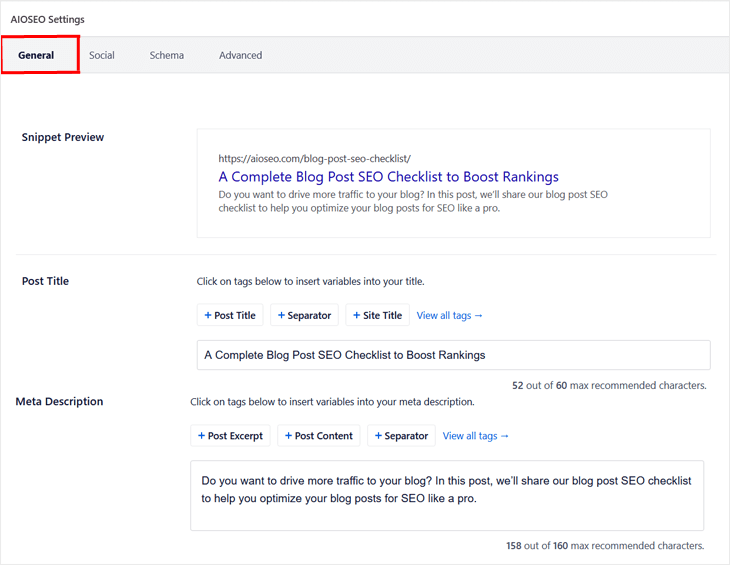 You can also use it to enable various modules like XML Sitemaps, Social Meta, Robots.txt, File Editor, Bad Bot Blocker, Performance, and so on. Enabling these modules will add its own settings page under the plugin's menu. You can visit that page to configure a specific feature and how it behaves on your site. To learn more about All in One SEO read this review.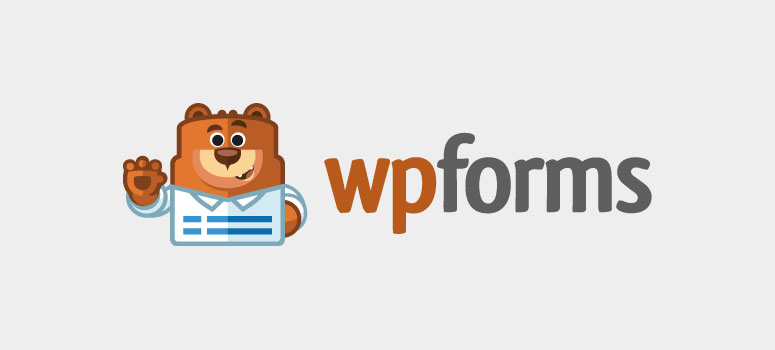 You will definitely want to add a contact form to your site if you're going to grow your business. This will let your audience reach out to you more easily.
Contact forms also make your website look more professional.
With WPForms adding a contact form is easy. It's one of the most powerful form builder plugins because it's user-friendly and super flexible in terms of customization. Here's more information about WPForms.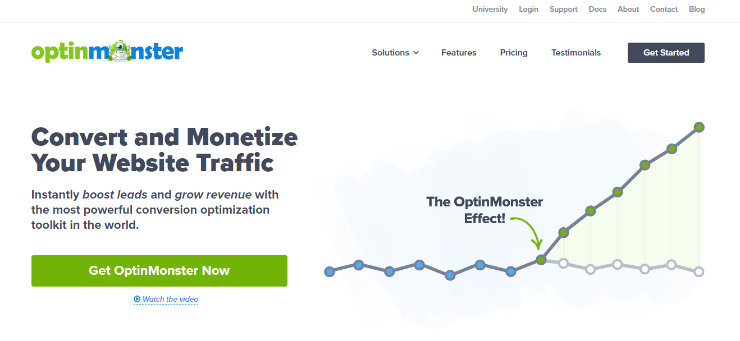 Setting up your website and working on your SEO is not enough for the success of your business. You also need to market yourself so that people get to know about the services you offer. One of the best ways to communicate with clients is through email. For that, though, you first need to collect the emails.
That's where OptinMonster comes in.
OptinMonster is the best lead generation software on the market. It helps you grow your email list and increase your sales. Check out this review of OptinMonster to learn more about it.
You can use OptinMonster to create stunning popups and display it to your users right when they're about to leave. This will capture their attention making them stay longer on your site to reduce bounce rate and help you convert them as well.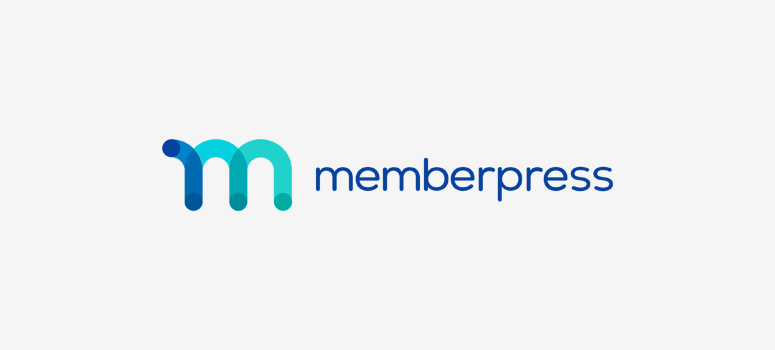 MemberPress lets you easily sell subscription-based digital products and services on your WordPress website.
Using the subscription service model, your visitors can get access to exclusive content, digital products, and online courses by paying a monthly fee. It's a great way to generate recurring revenue for your life coaching business.
All you need to do is install the MemberPress plugin on your existing site. Then, enter your payment gateway details, create different membership levels, set up your products or members-only content, and start inviting your visitors to join your membership site.
MemberPress makes it easy to manage user permissions to revoke and grant access to your premium content including posts or pages, videos, images, etc. Plus, you can also create members-only forums on your site and with the built-in MemberPress Courses add-on, you can easily create, manage, and sell online courses.

Once your business starts growing, you'll want to track your performance. Monsterinsights lets you track and analyse your website performance from your WordPress dashboard. Just install the plugin, connect it with Google Analytics, and you're all set.
Here's how you can use MonsterInsights to track your traffic.
The above resources will definitely help you grow your business. Once you start attracting more clients, you'll likely get more social proof through reviews and testimonials.
When that happens, you'll want to take advantage by adding social proof to your website. This will help you build trust with potential clients and skyrocket your site's conversions.