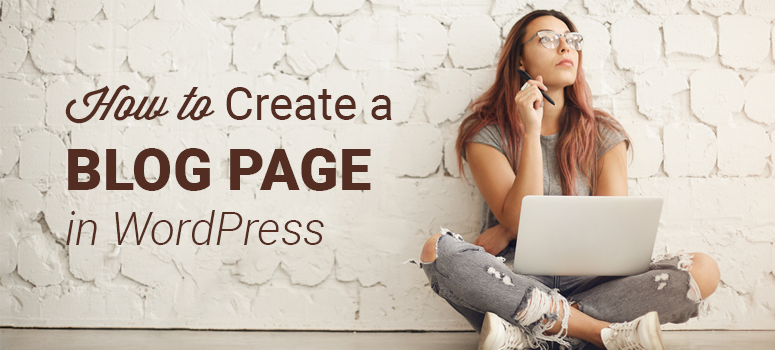 Are you wondering how to create a blog page in WordPress? Then you're in the right place.
By default, WordPress shows your latest blog posts on your site's homepage. With just a few clicks, you can easily turn your homepage into static a page and add a separate blog page to your WordPress site.
Note: Starting a blog? We highly recommend you check out our detailed guide: The Complete A-Z Guide on Starting a Blog (10k+ words)
In this step-by-step tutorial, we'll show you how to create a separate blog page in WordPress with ease.
1. Create 2 Pages – a Blog Page and a Homepage
The first thing you'll need to do is create 2 pages for your blog and your homepage. In your WordPress dashboard, navigate to Pages » Add New. For the sake of this example, we'll name the pages Blog and Home. Then, publish those pages.

Be sure to add the necessary content to your home page before publishing it.
2. Choose the Right Page Templates
WordPress themes are shipped with several page templates to help you quickly customize the look of your pages. Check whether your theme comes with homepage and blog page templates.
If you can't find an appropriate template, then head to the next step.
Here's how to choose the right template for your WordPress page:
In the Page Attributes meta box, choose the template you want from the Template dropdown and update your page.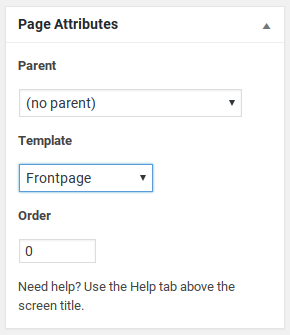 3. Configure Homepage Settings
Head over to Settings » Reading. Next to the Your homepage displays option, choose A static page.

You'll now be prompted to choose a homepage and a posts page. After selecting the pages you made (ex: Home and Blog), click Save Changes.
4. Add the Blog Page to Your Menu
Now that you've created a separate blog page and homepage, the next thing we recommend doing is adding your blog page and homepage to your navigation menu.
Your site's navigation menu provides quick access to some of the most important pages of your site. To add, edit, or manage your navigation menu, go to Appearance » Menus. Then, click Create a New Menu.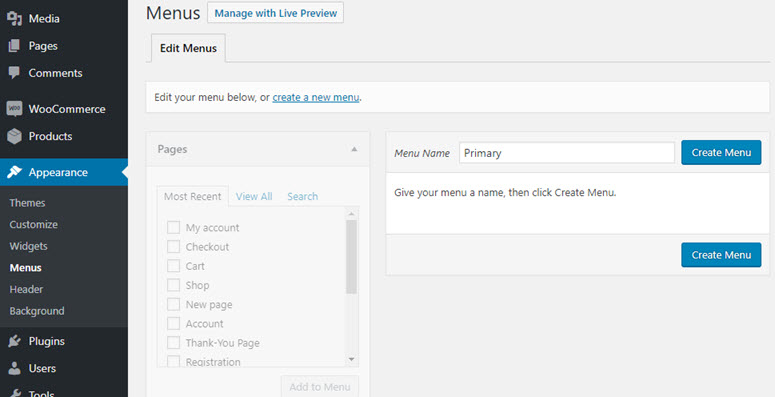 You'll now be prompted to specify a Menu Name.
As you can see in the screenshot, our chosen theme supports 2 different menu locations: Primary Menu and Social Links Menu. Keep in mind that menu locations and their names vary from theme to theme.
Next, select the pages (Blog and Home) that you want to add to your menu and then click Add to Menu. Then, click Save Menu.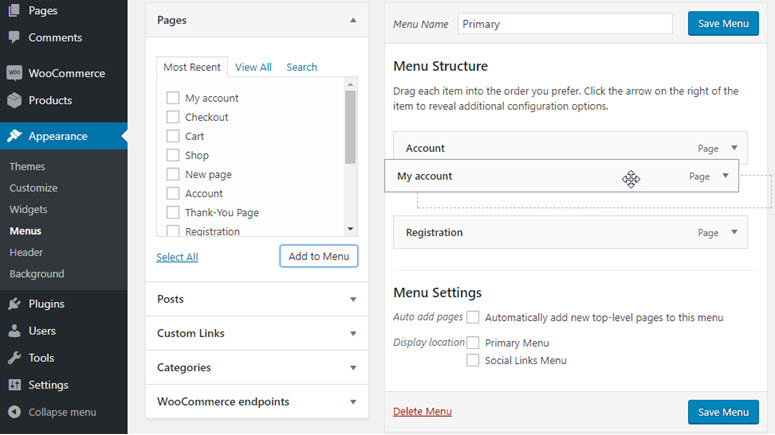 You'll now be able to access your blog page from the main menu on your site.
We hope this article helped you learn how to create a blog page in WordPress. For a complete step-by-step guide, check out how to start a blog.