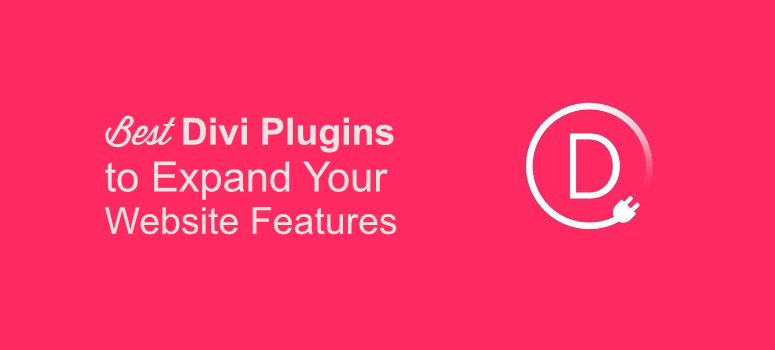 Are you looking for some good Divi plugins to extend your site features?
While you can certainly use any plugins with the Divi theme and Divi Builder plugin, the Divi community has created some plugins specifically for the Divi users.
In this article, we'll show you some of the best Divi plugins that let you expand your website features and functionalities.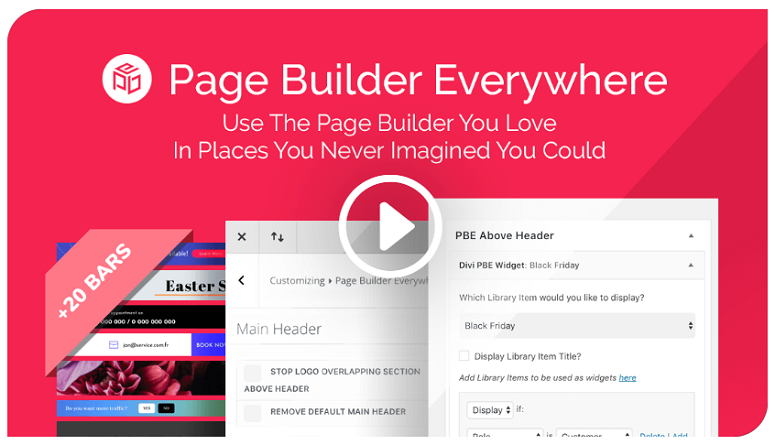 Page Builder Everywhere works on top of the Divi Builder. It lets you use the layout you saved in the Divi library, in areas that weren't customizable without significant code changes.
With this plugin, you can customize anywhere on your website, including your Divi header, Divi footers, or your sidebars. In a nutshell, this plugin transforms your Divi page builder into a website builder.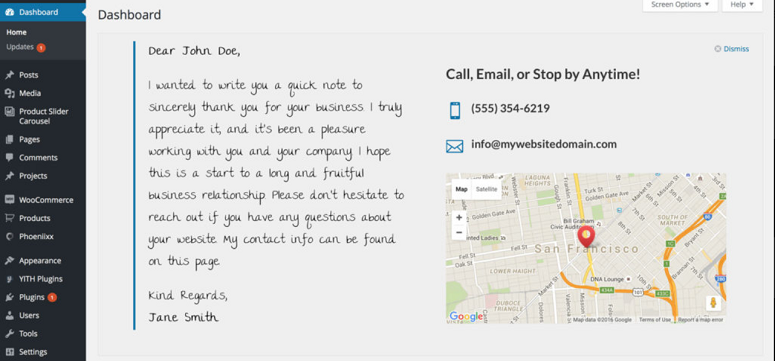 Divi Dashboard Welcome is a wonderful plugin for multi-author blogs and agencies who want to customize their website's dashboard for themselves and their users. With this plugin, you get full control over the welcome screen of your site. It lets you replace the default Getting started content with a custom-tailored message for your brand.
This plugin also lets you create a client support hub, useful links or videos for your users, and do a lot more. You can even use it to upsell your services and products on your site.

Footer Editor by Aspen Grove Studios is a great Divi plugin that lets you create beautiful footers for your website. You can use it to create a site-wide footer section with its WYSIWYG builder. The footer builder looks like the page or post editor.
You can then add your own custom text, credentials, contact details, or other important information to your website footer.
4. Divi Overlays: Create Popups With Divi Builder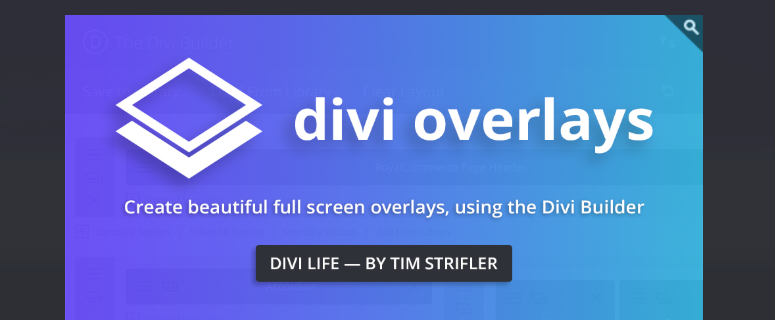 Divi Overlays is another great plugin that deserves your attention. With this plugin, you can create beautiful full screen overlays, popups, or modals using the Divi Builder.
You can also use text links, Divi buttons, images, and various other modules to make your overlays visually stunning. It lets you use automatic triggers like timed delay, scroll delay, or exit intent to boost your conversion goals.

Divi Ghoster is another Aspen Grove Studio product that lets you white label your Divi and Extra website. If you're a developer working on client websites, you can this plugin to hide the fact that you used a Divi theme to build the site. The best part is that you can make your Divi/Extra source code undetectable even for online theme detectors.
Even better, you can instantly replace all Divi / Extra branding with the custom branding name and logo of your choice.
6. Divi Bars: Create Promo Bars With Divi Builder

Divi Bars can be a great choice for you if you want to add some catchy slide-in promo bars, notification bars, optin bars, etc. to your Divi website. This plugin utilizes custom post types, so you can create unlimited promo bars, all while using the Divi Builder.
The Divi bar lets you choose the placement, gives you control over close button customization, and also seamlessly integrates with your preferred email marketing service.
That's it. These are some of the best Divi plugins that you might find helpful in extending your website features. You might also want to know about some of the Divi layouts and supported themes for the Divi Builder.
And, you can check our guide on how to create a Divi contact form in WordPress. This post will help you create a contact form using the Divi builder.