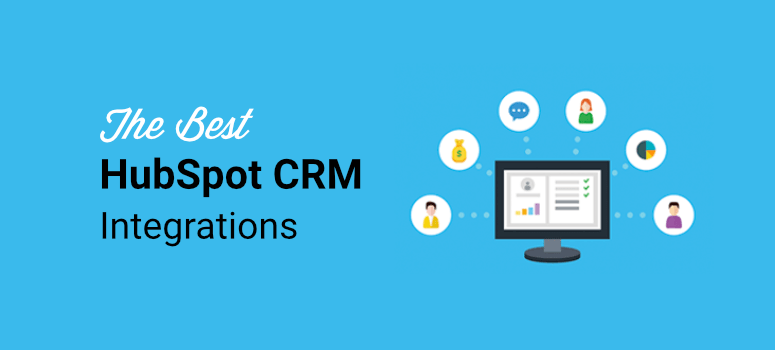 Are you looking for the best HubSpot CRM integrations for WordPress?
HubSpot provides a free CRM (customer relationship management) service that offers tools for sales, marketing, operations, and everyone else on your team. This helps build strong and long-lasting relationships with your customers while making your work smooth and efficient.
To get the most out of HubSpot, you can integrate with several popular WordPress plugins, tools, and services. This lets you collect customers' data, get important notifications, and streamline workflows.
In this article, we'll share some of the best and popular HubSpot CRM integration for your WordPress website.
Why You Should Integrate HubSpot CRM With WordPress?
A growing business needs professional CRM software to manage and automate several tasks.
HubSpot CRM is incredibly easy to use and offers flexibility that helps automate processes and streamline projects so that your business operations are smooth. You'll get dozens of free tools with HubSpot CRM that includes:
Reporting dashboard
Real-time sales tracking
Customer management
Leads management
Email tracking and engagement alerts
Meeting schedules
Live chat
Marketing automation
If you integrate your WordPress website with HubSpot CRM, you can benefit from the above features while focusing on the growth of your business. Plus, the platform helps your team connect and engage with customers in a better way.
Moreover, if a potential customer opens your email or visits your website, the sales reps will instantly get a notification to connect with the client. The best part about HubSpot CRM is that the sales team can use click-to-call, live chat, and other features to connect with the potential lead right away.
In a nutshell, here's what you can expect with a HubSpot CRM and WordPress integration:
Collection of potential new leads
Better communication with prospective clients
Automate repetitive tasks for the sales team
Detailed reports, metrics, and insights
HubSpot works well together with a long list of tools including Gmail, LinkedIn, Eventbrite, PandaDoc, Salesforce, GoToWebinar, SurveyMonkey, ZenDesk, Wistia, and more.
That's just to name a few. We've handpicked the best HubSpot CRM integrations that are the most useful to your WordPress site.
Best HubSpot CRM Integrations for WordPress Websites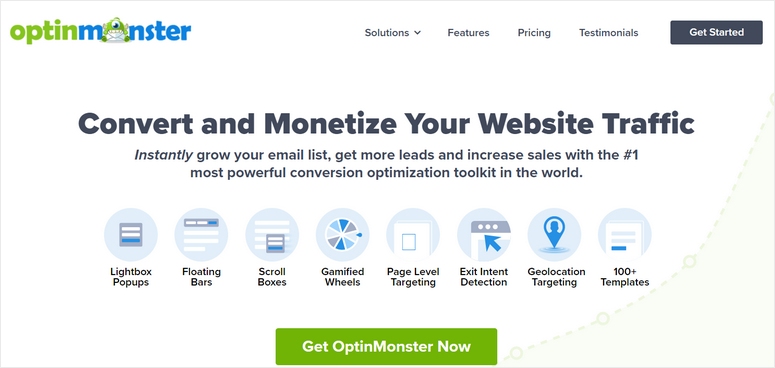 OptinMonster is the best lead generation and conversion optimization software on the market. It's one of the most powerful and flexible HubSpot CRM integrations for your WordPress website.
The ultimate purpose of OptinMonster is to grow your email list and capture potential leads. It provides several built-in campaigns that you can use on your website to convert visitors into subscribers, new contacts, and potential leads.
Some of the popular OptinMonster campaigns include:
Lightbox popups
Welcome mat
Exit-Intent popup
Scroll boxes
Slide-ins
OptinMonster lets you integrate with HubSpot with just a click. You simply need to add your HubSpot account details and make the connection.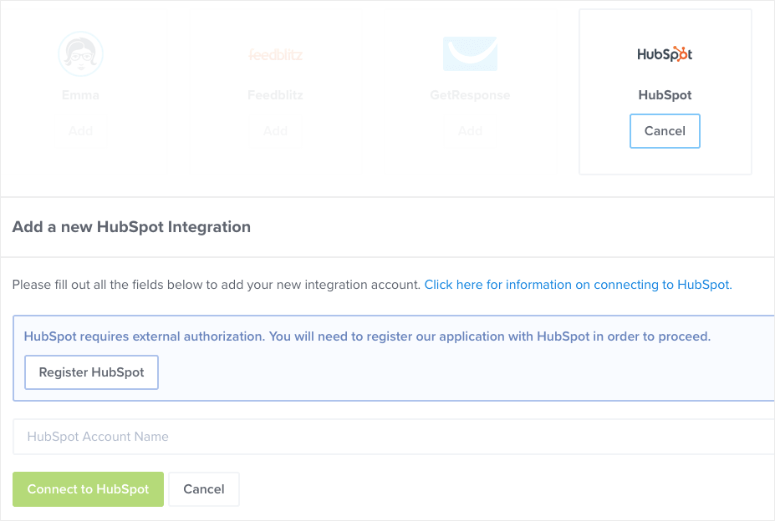 Once the setup is ready, all potential leads and email subscribers will go from WordPress to HubSpot CRM directly. You can even tag and segment your audience so that your contact list is organized right from the start.
Plus, OptinMonster lets you integrate the HubSpot tracking cookies to track the user's journey. You can then show them targeted offers based on where they are in their journey. This functionality will help you boost conversions and sales on your site.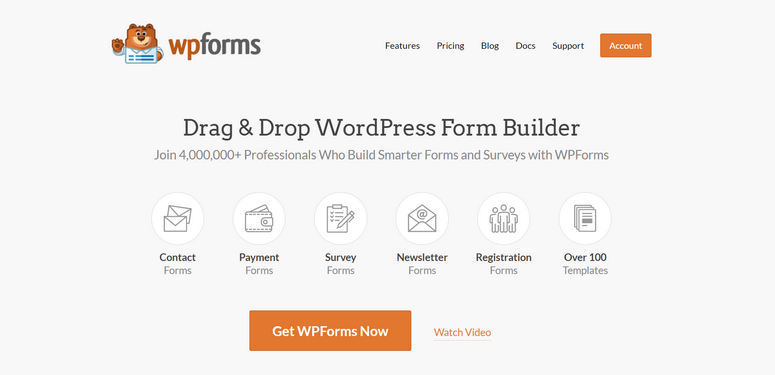 WPForms is the most beginner-friendly WordPress contact form plugin. It comes with a drag and drop form builder and hundreds of form templates to add custom forms to your website.
You can create different types of WordPress forms with custom fields that include:
Simple contact forms
Newsletter subscription forms
Registration forms
Online order and payment forms
Job application forms
Survey forms
Multi-page forms
With these forms, you can get more leads and subscribers, and also give visitors a way to connect with you.
To connect to HubSpot, WPForms has a Zapier Addon that you can install on your website. From there, it's a simple process to integrate with your HubSpot account.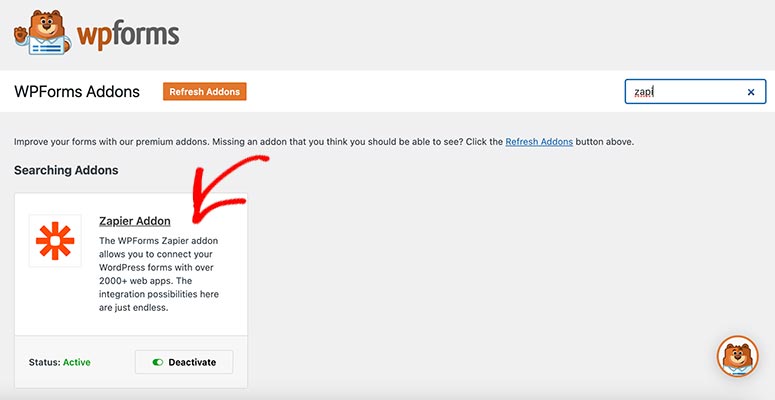 We must mention here that Zapier also lets you connect thousands of other web apps with WPForms. So once you install the Zapier Addon, you can automate thousands of processes to slash admin time and give your website visitors a better user experience.
After connecting WPForms with HubSpot CRM, you can directly send all leads coming from your WordPress website to your sales team or CRM.
The best part is that you can automatically send all form data into your CRM, including the customer's name, email address, location, contact number, and more. It'll be easier for your sales team to connect with customers on a personalized level to get more conversions faster!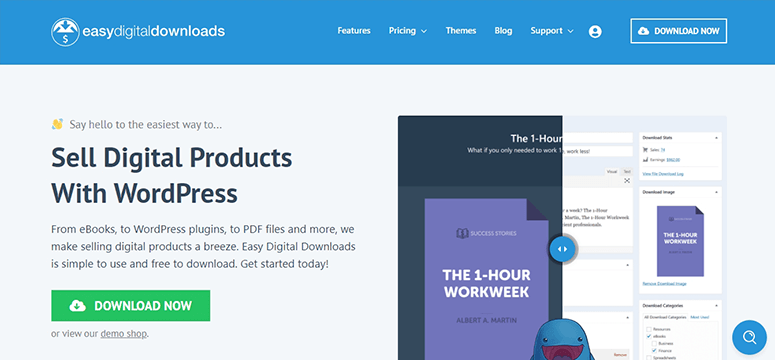 Easy Digital Downloads is the most popular WordPress digital downloads plugin. It lets you sell digital products like eBooks, plugins, PDF files, documents, and more.
It has premium extensions to integrate powerful services with your WordPress website. You can use their Zapier extension to connect HubSpot CRM with WordPress and send all leads to your team right away.
Easy Digital Downloads provides all features you need to convert your simple WordPress website into a fully functional digital products store. Here are some of the top features and options you should know.
Shopping cart
Unlimited file downloads
Discount/coupon codes
Customer account management
Download activity tracking
When it comes to payment methods, Easy Digital Downloads supports multiple online payment gateways like PayPal, Stripe, Amazon, and more to smoothly process your payments.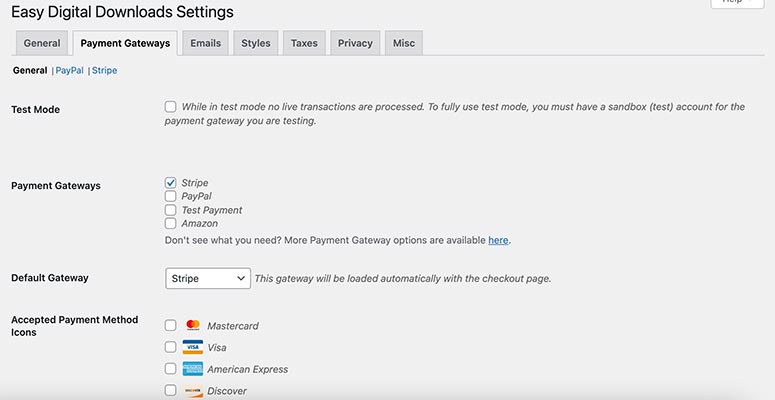 It also provides integration with email marketing services to connect with your customers. That way, your online sales, email, and CRM will be synced helping you focus all your marketing efforts on increasing engagement and revenue.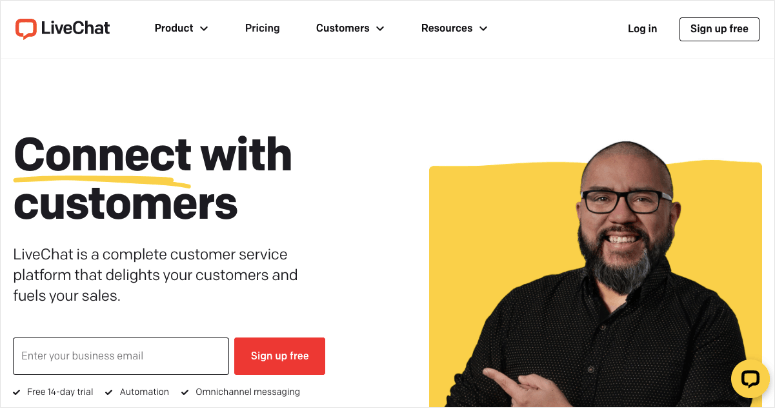 LiveChat is a complete customer service platform that helps you automate your customer support channels. It's got built-in features to capture leads, make more sales, and track your goals. The best part is that there's so much opportunity to automate your chatbots using AI.
LiveChat directly integrates with HubSpot. You can access all your HubSpot contacts right inside LiveChat so there's no need to switch between applications. All the important customer data you need will be within reach so you can tailor your conversations with customers.
Aside from that, here's what stands out:
Intuitive interface with detailed dashboard
Automate plenty of repetitive tasks
Keep track of different company activities
Track performance of leads, salespeople, and agents
Get contact information and contact records
View all interactions on a timeline
The integration between LiveChat and HubSpot makes your support teams work easier and enhances your customer's experience at the same time.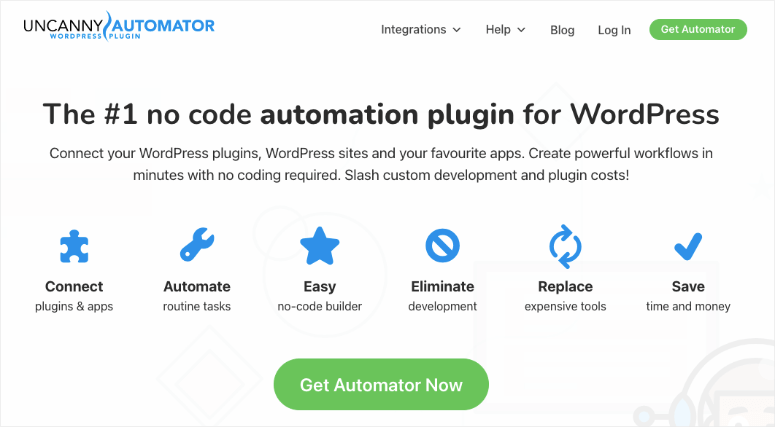 Uncanny Automator is the best no-code automation plugin for WordPress sites. It lets you connect WordPress plugins, WordPress websites, and your favorite apps together to create seamless, automated workflows.
You can connect Uncanny Automator to HubSpot in just a few clicks. Then you can automatically push all contact form submissions to HubSpot. You can even add or remove users from lists as they perform actions on your site.
A few highlights include:
Quick integration in just a few clicks
Unlimited usage of HubSpot integration with Uncanny Automator Pro
1,000 free credits with Uncanny Automator free plan
Tag and segment users based on website activity
With this integration, you can track user activity to collect data and improve your website's performance and user experience.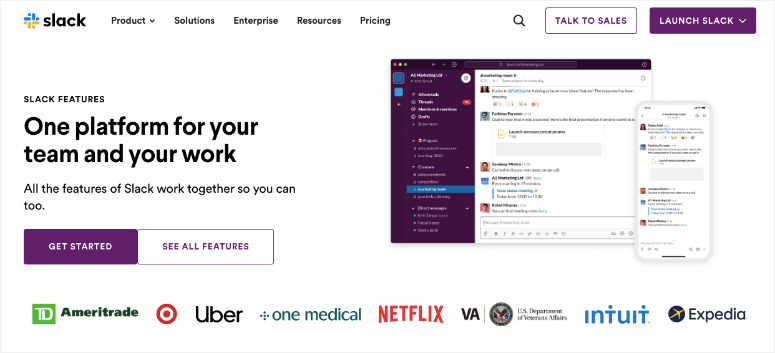 Slack is the #1 team collaboration tool that connects you to people and tools that you work with every day.
It helps you speed up your work and communication with internal and external parties including your teammates, employees, clients, and freelancers. You can even set up channels to network with people all across the world to collab on similar industries and projects.
Once you integrate with HubSpot, you can now get HubSpot tasks, notifications, and slash commands within Slack.
You can get notifications in Slack that includes reminders, mentions, follows, form submissions, document views, and more. More highlights include:
Turn slack conversations into HubSpot tasks
Get Slack notifications for HubSpot activity
Reminders and follow up notifications
Use shortcuts with slash commands
This integration lets you manage so much of your HubSpot activity right from your Slack panel.
That's all we have for you. We hope this article has helped you find the best HubSpot CRM integrations for WordPress websites.
You'll definitely also want to check out our other helpful guides:
These resources will further help you increase the flow of incoming leads, optimize your conversion strategy, and engage with customers using the right CRM software.