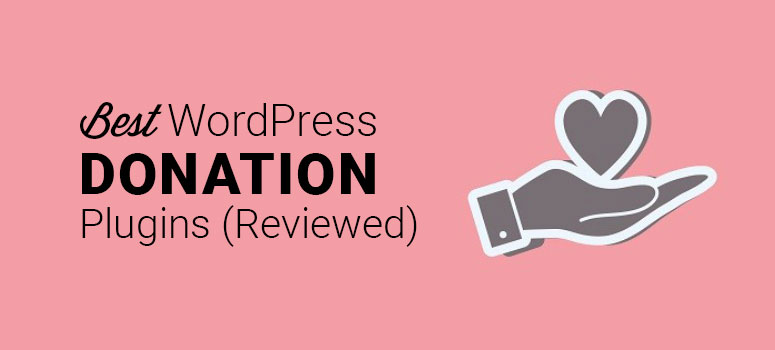 Looking for the best WordPress donation plugins for fundraising?
A donation plugin makes online fundraising as easy as a click of a button. Besides, you can reach out to people from across the world with your fundraising campaign and accept money in their local currencies as well.
In this post, we'll show you some of the best donation plugins that can make your fundraising campaign a smoother process.
Choosing the Best WordPress Donation Plugins
Not every donation plugin is created equal. However, there are a few features you'll often find from a donation plugin.
Enables you to accept payment with PayPal and Stripe
Easy way to add donate button anywhere on the site
Accept multiple currencies
Keep donors on your website without bouncing to a third-party platform
These plugins have been hand-picked by us so that you only have the best ones to choose from.
So let's get started.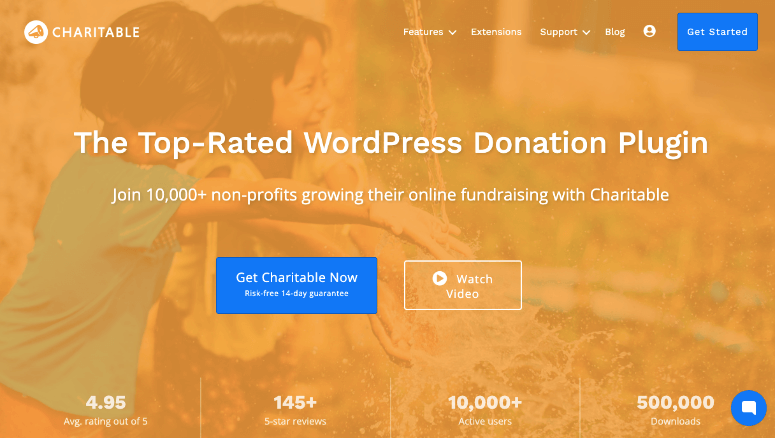 WP Charitable is the best WordPress donation plugin. It lets you create fundraising campaigns in a matter of minutes. You can use this plugin to run your own fundraisers or allow users to create campaigns for themselves or their cause.
With WP Charitable, you can create donation forms with a clear end goal that includes:
Regular one-time donations
Time-sensitive donations
Goal-based fundraisers
There are no limits on the number of campaigns you can create. Plus, it's so easy to use since the dashboard is similar to the WordPress interface. There's also a dedicated section to manage your donations and donors.
You can choose between a free version and premium plans. But just the free version is so feature-rich! It's no wonder the plugin is loved and trusted by 10,000+ non-profit organizations around the world.
See our full review: WP Charitable Review: Features, Pricing & Comparisons.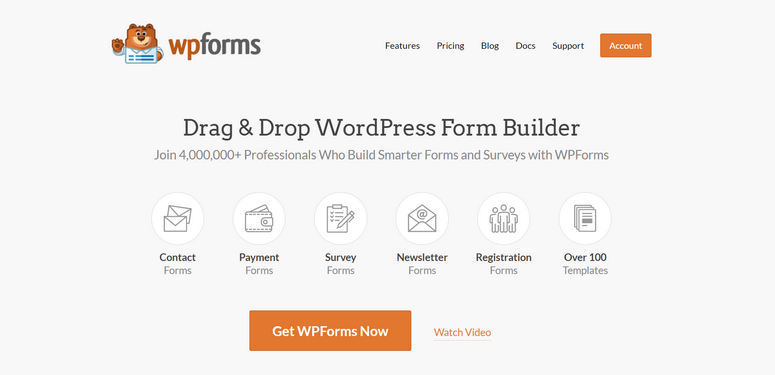 The first thing that you need to have on your website to collect your donation is a donation form. And there can't be a better plugin for that than the WPForms form builder plugin.
This plugin comes with a pre-built donation form template that's fully customizable. Using this template you can create a visually appealing donation form in less than 5 minutes.
The form template comes with various useful fields for you to accept donations for your cause. But you also have the option to add more fields to it. The plugin offers great payment options as well. This makes it easier for you to collect payments right from your website and into your organization's bank account.
Here's a full guide on how to design your donation form and add a payment option to your site using WPForms.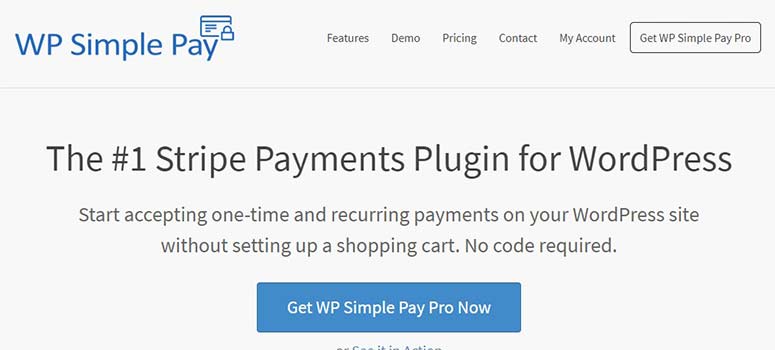 WP Simple Pay is a top WordPress online payments and donation plugin. It lets you accept one-time and recurring donations on your WordPress website without creating an online store.
You can use their drag and drop form builder to set up an online donation form in just a few clicks. The form is fully customizable with a subscription plan to offer different donation amounts and donation categories. It also allows you to offer users to add a custom donation amount and you can mention a minimum or default amount for donors.
The best part about the WP Simple Pay plugin is the flexibility to accept payments. It has multiple payment options, including Apple Pay, Google Pay, and Microsoft Pay. Moreover you can allow donors to pay directly from their bank accounts with the ACH debit payments option.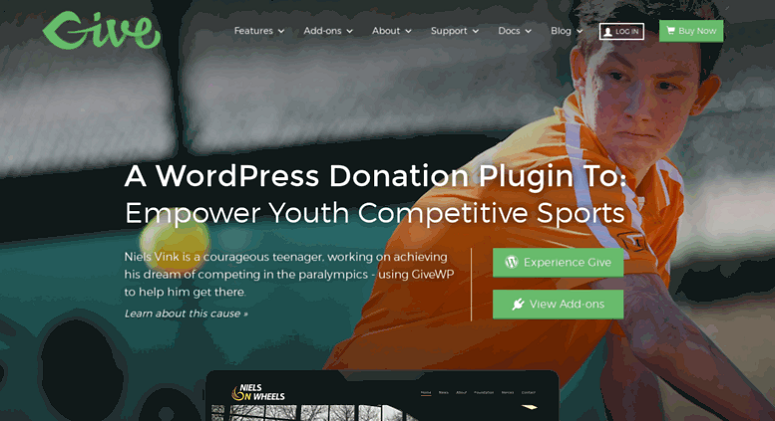 GiveWP is a brilliant WordPress donation plugin that makes fundraising from your website easy and more efficient. It comes with a beautiful donation form that looks stunning across most themes.
Its Form Field Manager provides you with a powerful set of custom fields to choose from, so you can add as many as fields to fulfill certain requirements. Plus, the plugin lets you accept recurring donations as well.
With GiveWP, you can also easily manage your donors and have complete details about their activities on your website. You can also generate tax deduction receipts, export, and import donor data, and even integrate the plugin with 3rd party plugin for more features. You can also accept payments via credit cards and offer a multi-level donation option to your visitors.
If you want to learn more, you can check out our GiveWP review.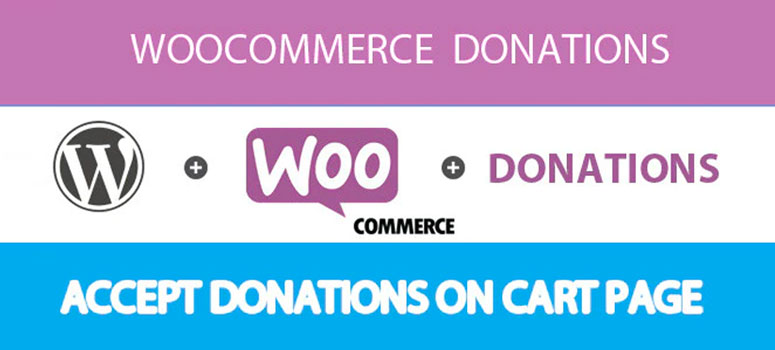 WooCommerce Donation Plugin simply adds a donation option as a WooCommerce product or on the cart. You can have a pre-defined amount or allow users to choose an amount to donate.
The plugin's documentation is well written which walks you through every step of the donation process with this plugin. This plugin is compatible with the latest versions of WordPress. It's also compatible with most WordPress themes on the market.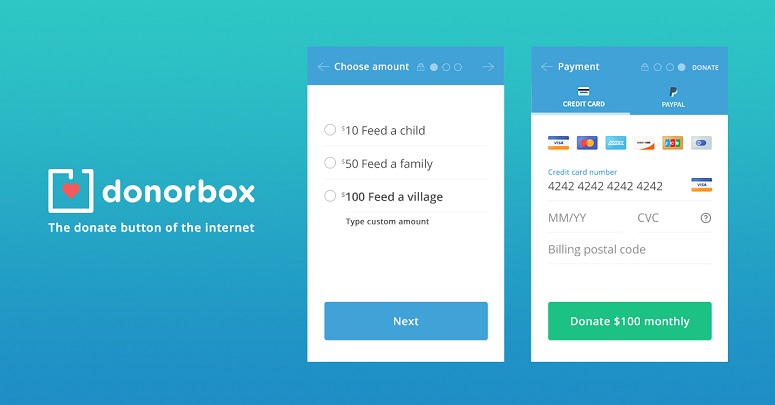 Donorbox is an all-in-one donation plugin that lets you manage all your fundraising tasks right from your website. From initial setup to the year-ending reports, you can do just everything with this plugin. The best part is that you don't have to create your donation forms separately. It comes with great options to let you create your forms in no time at all.
You can also add your own logo and then customize its styling to match your brand. The plugin supports multi-currency so it's easy to accept payments too. You can either embed your forms on your website or use a donation button for accepting payments for your cause. This plugin even supports recurring donations.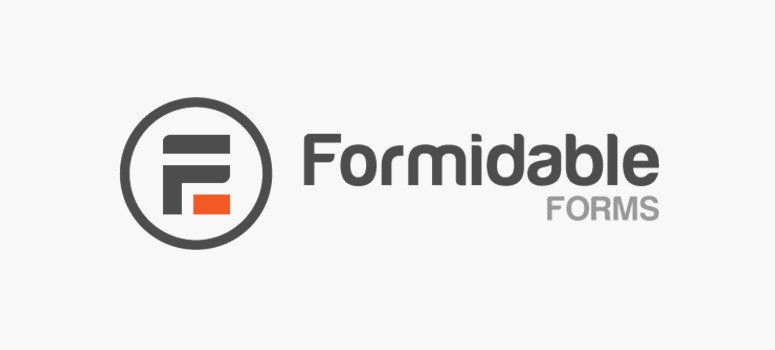 Formidable is an advanced WordPress form plugin that's feature-rich. It lets you build complex WordPress forms with ease.
Formidable has an online donation plugin for WordPress to build online donation forms.
With the PayPal, Authorize.net, and Stripe addons, you can accept online payments securely. So your users can make donations fast and easy.  You an accept recurring donations in WordPress and the plugin supports peer to peer fundraising.
Next, there are email marketing and CRM integrations. This means you can add subscribers to any of your favorite email marketing and CRM platforms.
The plugin also comes with visible goal tracking to share how much money has been raised. This is displayed to viewers of your online donation campaign.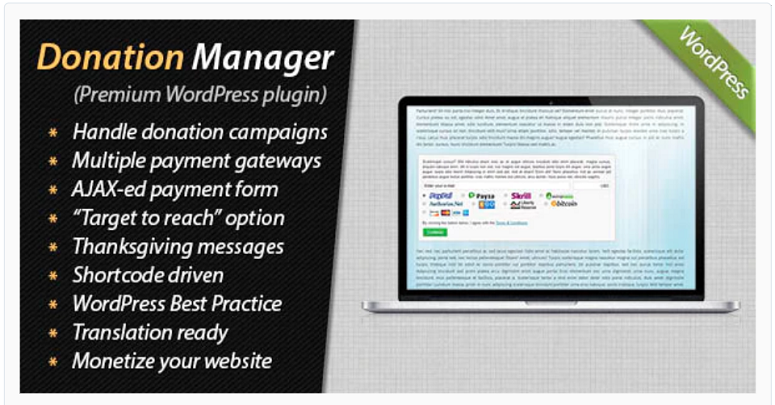 Donation Manager is another WordPress donation plugin that simplifies the process of accepting donations on your website. This plugin is packed with almost all the features that you would need for a modern fundraising website.
The plugin comes with 6 different payment gateway options and you are free to choose whichever you feel suits you the best. It also has 2 beautiful templates; a light and a dark version. Each of these templates is fully customizable so you can take full control over its appearance.

Just like the name suggests, WP Crowdfunding is an amazing WordPress donation plugin that lets you create a crowdfunding website with WordPress. This crowdfunding plugin has free and paid versions. The free version offers you all the basic features needed for accepting donations.
With its free version, you can have features like dedicated user registration, front-end form submission, minimum and maximum price options, and more. But if you want advanced options like centralized Native Wallet System, Stripe Connect, analytical reports, email notifications, unlimited rewards, etc, then you can try out its paid version too.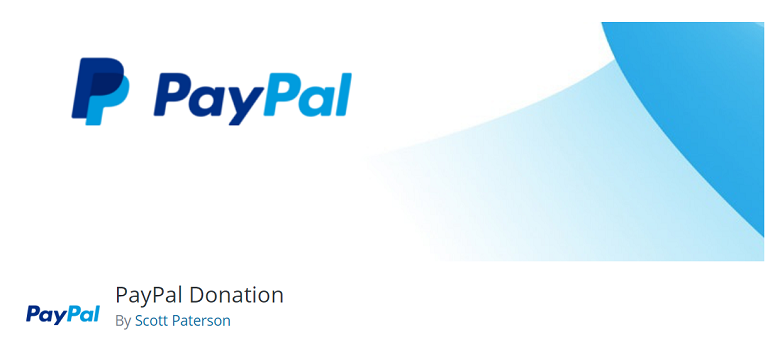 Easy PayPal Donations is another WordPress donation plugin that lets you accept donations right from your website. It lets you design a donation button that can be placed anywhere on your website.
They can use either their credit card or their PayPal account for making a donation. The plugin is super simple to use on your website and even a novice can handle it with ease. The administrator of a website can view all donations from the WordPress admin area.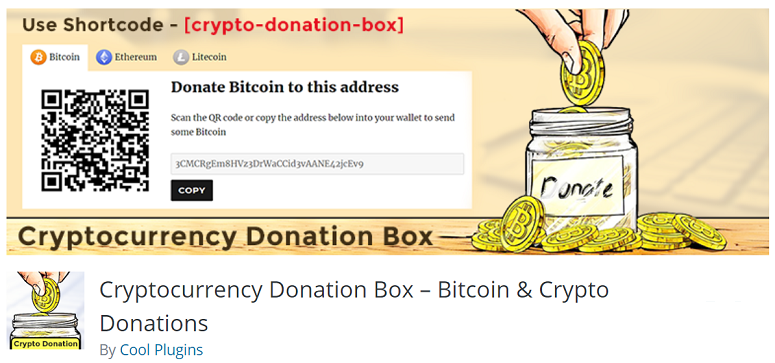 Cryptocurrency Donation Box is an amazing WordPress donation plugin that lets you accept cryptocurrency for your fundraising event. And it's super easy to use as well. Just add your coin wallet address and use the shortcode generated by the plugin on your pages and posts to embed the donation box.
If you want, you can also convert your coin payment address into a QR code. This plugin supports more than 20 crypto coins, which means you can accept your donation from any country. Besides, it also lets you create visually striking donation boxes for your website.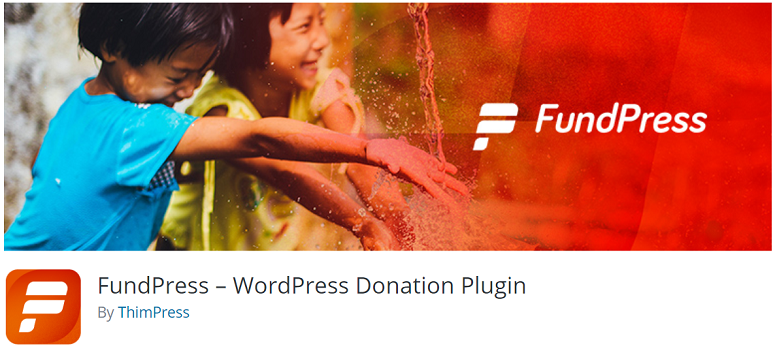 FundPress is another great solution for your fundraising campaigns. This plugin comes loaded with a lot of useful features for a fundraiser website.
It supports various payment platforms like Paypal, Stripe, and AuthorizeNet. The plugin also offers you the flexibility needed to run a donation site.
The plugin also comes with a custom donate button widget. Right from this plugin, you can send a thank you email to your donors as a gesture of appreciation using email marketing software.
Bonus Plugin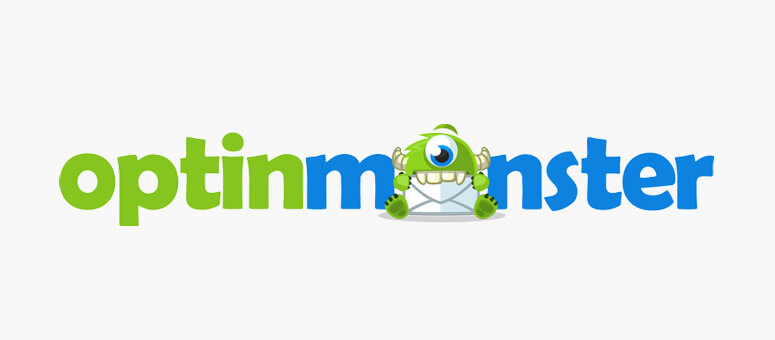 OptinMonster is a brilliant customer acquisition and lead generation software that helps you improve your marketing tactics to accept donations for your organization.
OptinMonster comes with a lot of targeting options. It lets you detect your visitors' behavior and use smart triggers to always display the right donation campaign to the right person at the right time. One of the features of OptinMonster is exit intent. With exit intent, OptinMonster tracks the movement of users' cursor and as soon as they intend to exit your website, it quickly captures their attention with a popup. That way you can encourage your abandoning users to engage with your fundraising campaigns.
Here's a guide on using OptinMonster to boost fundraising for your cause.
These are the best donation plugins that you can use on your website. We hope you found this list helpful in finding the right plugin for your cause.
If you're specifically looking to accept recurring donations, then you'll want to see our list of 7 Powerful Recurring Donation Plugins for WordPress Sites.
Next, we have created this tutorial for you on how to easily create a donation form on your website.
We also have a list of the best WordPress themes for non-profit and charity websites that you'll find helpful.