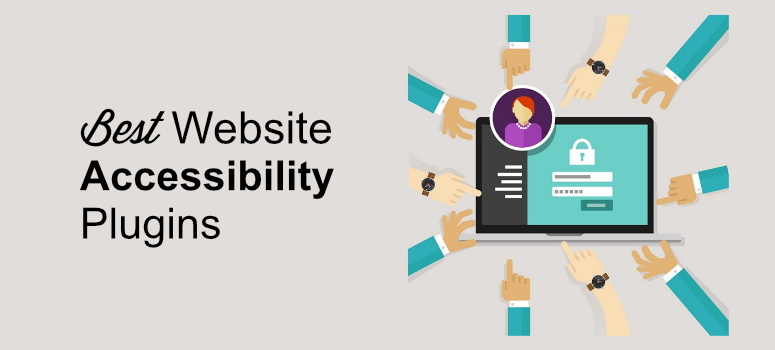 Are you looking for a good WordPress Accessibility plugin for your website?
By using a WordPress accessibility plugin, you make your website accessible to users with disabilities. These plugins make your site easier to perceive, understand, and navigate.
In other words, accessibility plugins enhance the usability of your website and make it user-friendly for differently-abled users. In this article, we'll tell you about some of the best WordPress accessibility plugins that can help you make your website more accessible for all of your users.
But before that, let's quickly look at the benefits of using an accessibility plugin on your website.
Benefits of Using WordPress Accessibility Plugins
If you have a website, it's important for you to make it accessible to anyone who visits it. This is especially true after the US made it a legal requirement under section 508. According to this amendment, when an agency develops, procures, maintains, or uses electronic and information technology, it should make it accessible to everyone, including people with disabilities.
WordPress accessibility plugins help you make your website accessible to all users. However, this is not the only reason why you should use an accessibility plugin. It can also help you improve your business in several ways.
Here are some reasons why plugins can help you.
The first important reason to use an accessibility plugin is to make your site more inclusive. Not only will this help you avoid discrimination and legal complications down the road, but it'll also increase the reputation of your website.
Several accessibility options like image alt tags, transcripts for videos, and others are ranking factors in Google. So by enabling accessibility on your website, you can improve your website SEO and get better search rankings.
By making your website more accessible, you can reach out to a wider user base. This increases your chances of converting more leads. More conversions mean more money.
Finally, and most importantly, accessibility plugins help a large portion of the online population browse your site's content. They equalize the online browsing experience, so everyone can profit from your site's products or services.
Now, let's check out some of the plugins that will help you enable website accessibility.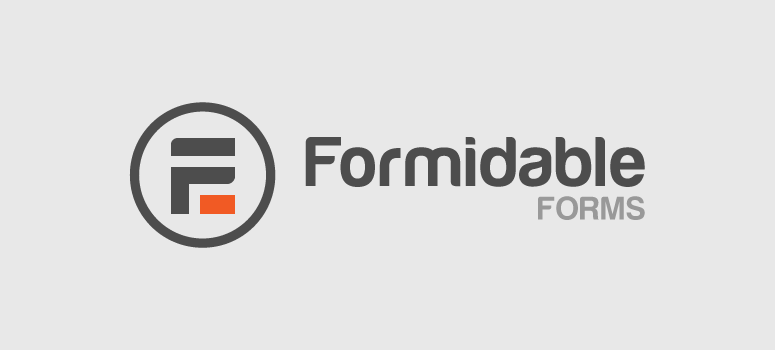 Formidable Forms is a powerful form builder plugin that complies with the web content accessibility guidelines (WCAG). You can use it to create any kind of contact form for your website that can be easily accessed by all your users.
Your users can operate the forms even without using a mouse, and the fields on the form can be translated to speech as well. This makes it accessible for visually impaired users. All the fields created with this form builder have title attributes that make it easy for your users to understand what the field is about. It also displays clear error messages and labels for your users.

WP Accessibility Helper (WAH) is another free accessibility plugin that helps you design your website in a way that all users have equal access to its information and functionality.
With this plugin, you can solve all your problems related to font size, contrast, titles and aria-label tags, image alt tags, and more. The best thing is that the plugin is compatible with all advanced plugins and themes too.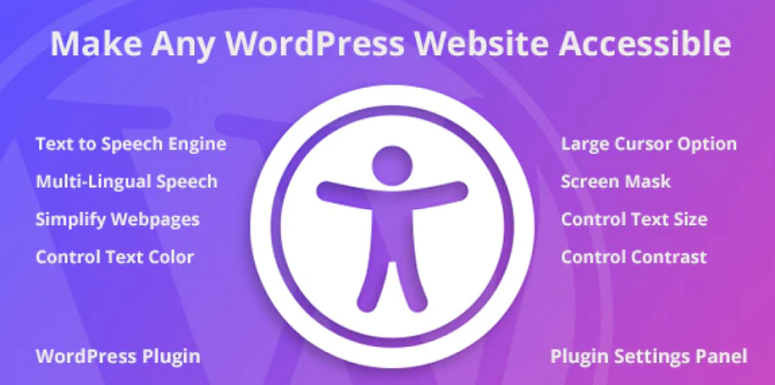 Accessibility WordPress Plugin is another great option that can help make your website accessible to disabled users. With this intuitive plugin, you can add speech to your texts, making it easy for users with Dyslexia, low literacy levels, and visual impairments to actively participate on your site.
The text to speech feature is multilingual and automatically detects the language of your website. It supports various languages, including English, Swedish, German, Korean, Japanese, and Chinese. It also lets users block all distractions from the screen so they can fully concentrate on the content of your site.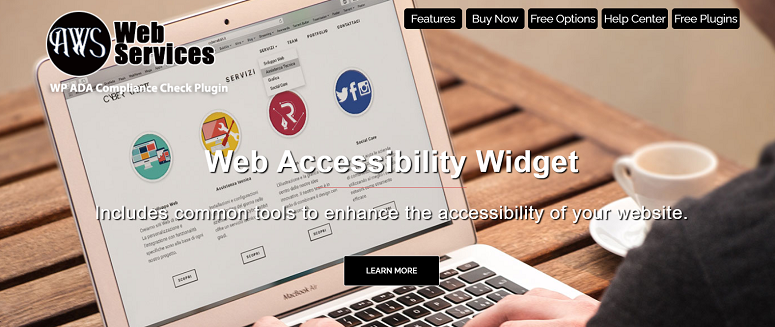 WP ADA Compliance Check Basic is a free accessibility plugin that scans your website for accessibility issues. It will then offer an easy to understand report so you can correct the issues detected.
This plugin has a free version, but it will not detect the issues with your theme files. But there is also a pro version with more extensive features.
That said, both the free and the paid versions are compatible with various WordPress plugins and page builders like Elementor, Beaver Builder, and others.

Accessibility by UserWay is another free accessibility plugin that will work on your website without refactoring your website's existing code and will increase compliance with WCAG 2.1, ATAG 2.0, ADA, & Section 508 requirements.
It will seamlessly detect any issues found on your website and help you fix them to make your website more accessible. That way, anyone who lands on your website will experience a more accessible browsing experience. For example, you can use this plugin to let your visitors navigate your website without using a mouse.

One Click Accessibility is a powerful accessibility plugin that was originally created for the POJO framework. Later, the creators of this plugin made it compatible with WordPress, too. With this plugin, your website can be made more accessible with minimal setup.
You also don't need any expert knowledge to make it accessible. It offers you options for underlining your links, setting grayscale, negative or high contrast effects, making your fonts more readable, adding a light background to make your content more prominent, and a lot more.
One Click Accessibility is user-friendly, intuitive to set up, and a great option for people to make their website more accessible to their site's visitors.
These are some of the best WordPress accessibility plugins that you can choose from. We hope you found this article helpful.
Another thing to consider is that a few basic web design components can go a long way in helping with your site's accessibility. We recommend you check out this article on how to design your website.
Often, you can solve many of your site's inaccessibility problems by designing user-friendly pages across the board.