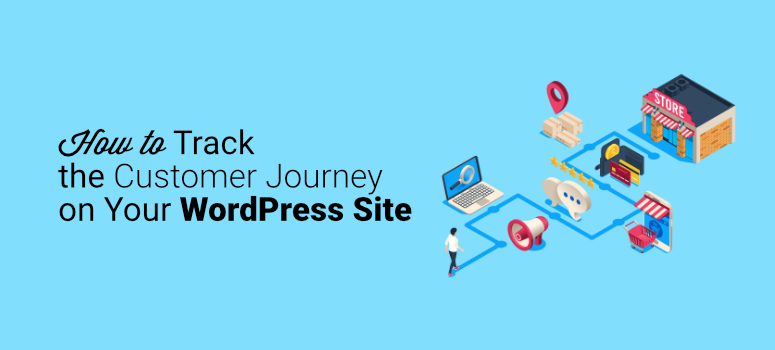 When it comes to your customers, how much do you truly know about the journey they take on your website before taking action?
For any website owner, it's crucial to understand how visitors navigate your site. This is also known as the customer journey.
The customer journey gives you valuable insight into how your site visitors spend their time, where they spend it, and what causes them to take action. It also gives you data that could help you learn what to avoid when designing your website, creating content, and launching campaigns.
So, today, we're going to look at how to track your user journey before they submit a form. That way, you can replicate the process for other users and get more engagement from your audience.
But first, let's look at why the customer journey is so important in the first place.
Why the Customer Journey Matters
Imagine trying to create marketing campaigns, write blog posts, or build products without knowing anything about your audience. You wouldn't know where to begin or how to appeal to the market you're looking for.
The key to producing conversions is knowing your target customers, and that starts with your website. How people use your site tells you their needs, interests, and pain points. And the more information you have, the easier it is to map their journey and plan the next step.
Mapping the customer journey is also useful for ecommerce businesses to boost sales and promote growth. It's easier to create relevant products and content when you know how users consume it.
It's also easier to strengthen consumer loyalty when your brand understands what they want.
But the big question remains: how do you map your customer journey to better understand what prompts users to take action?
For that, you'll need the right tool.
Mapping the Customer Journey with WPForms
What if you could track a user's journey up to the moment they fill out and submit a form on your website? That way, you'd know exactly what steps led them to giving you their information.
With WPForms, this is totally possible.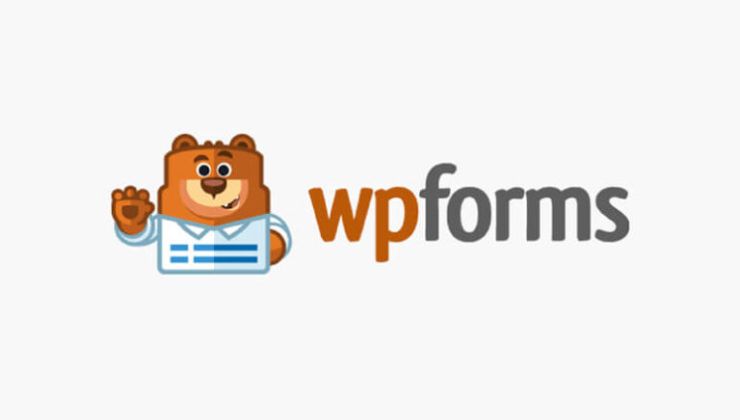 WPForms is the #1 form builder for WordPress. It's easy to use and comes loaded with templates that make form creation a breeze.
Plus, its Pro and Elite subscription plans come with a User Journey addon that makes it easy to do.
With this WPForms addon, you can track users' actions on your site straight from your WordPress dashboard.
This addon will show you crucial information about your users, including:
What they searched and when they searched for it
Pages and posts they browsed
The website they visited from
And much more.
As soon as you install and activate the addon, it starts to collect user information when they complete a form. No coding knowledge is necessary, which makes it the perfect addon for beginners and techies alike.
Now let's take a look at how to set up the user journey tracker.
How to Track the User Journey with WPForms' User Journey Addon
Setting up the User Journey Addon in WordPress is simple and doesn't take much time at all.
To begin, make sure you've already downloaded and installed the WPForms plugin. If you need help, check out our guide on how to install a WordPress plugin.
Once you've done that, you need to purchase a Pro or Elite subscription to access the User Journey Addon. After entering your information, you'll see a welcome page for your WPForms account.
To access your license key, you can either click the Downloads tab or View License Key, Details, and Downloads: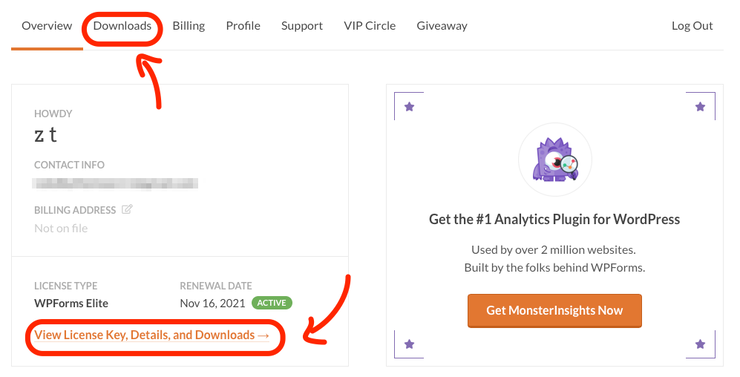 You'll then see your license key. Copy it to your clipboard: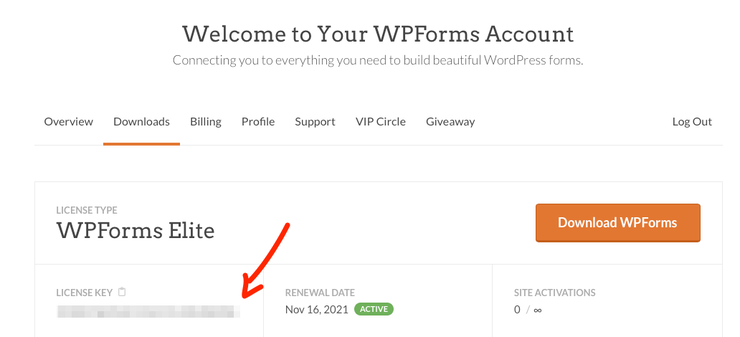 Head back over to your WordPress dashboard. In the left-hand sidebar, click WPForms > Settings.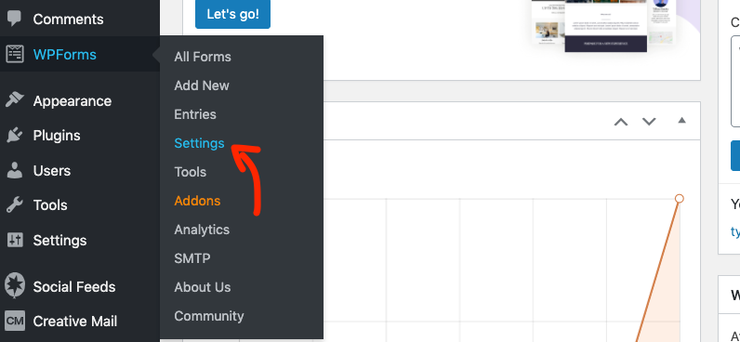 Paste the license key and hit Connect.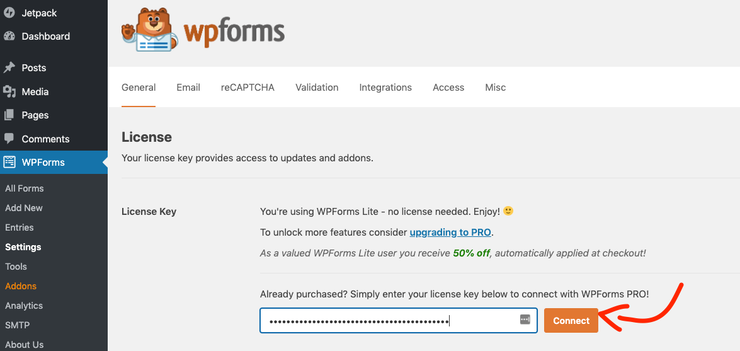 After pasting the key, you'll be taken to a new page to install the Pro plugin on your website. Click Connect and Install WPForms Pro: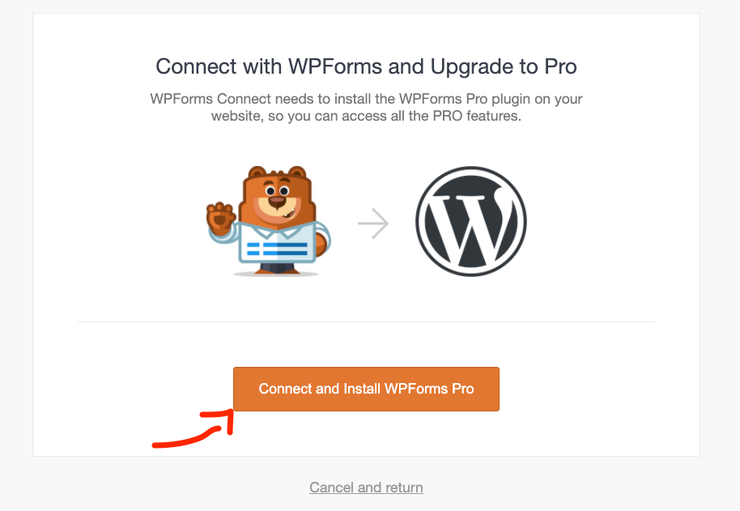 Now that you've successfully downloaded and installed the Pro version, it's time to activate the User Journey addon. From your WordPress dashboard, click WPForms » Addons.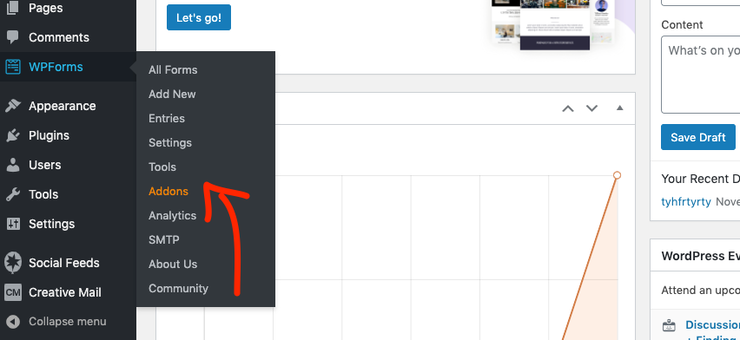 In the search bar, type Journey and the User Journey addon will appear: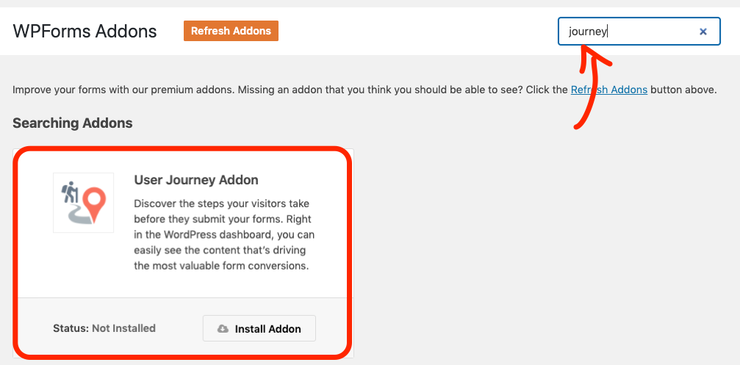 Click Install Addon: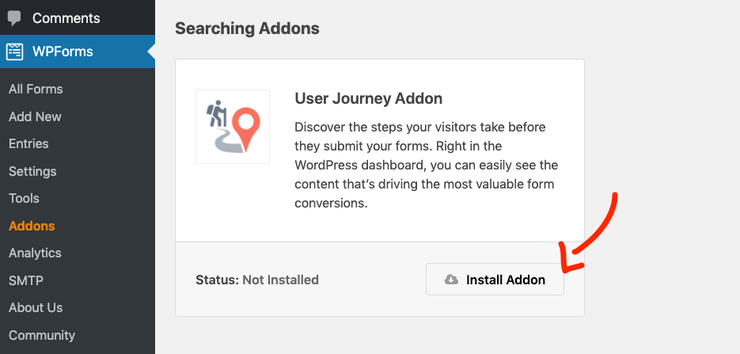 It will show that the addon is active.
You now have the WPForms User Journey addon successfully installed on your WordPress website.
After you create a contact form that receives submissions, you can look at the data from your dashboard. Go to WPForms » Entries: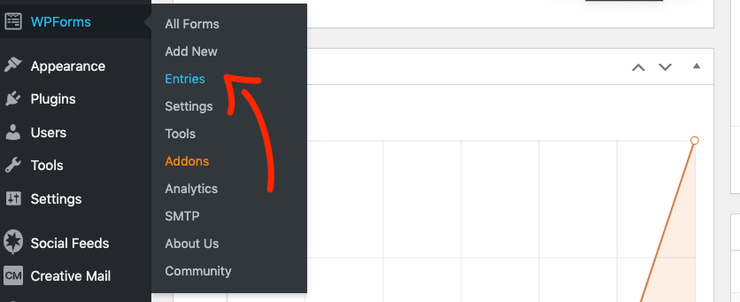 Click on the contact form you want to see analytics for: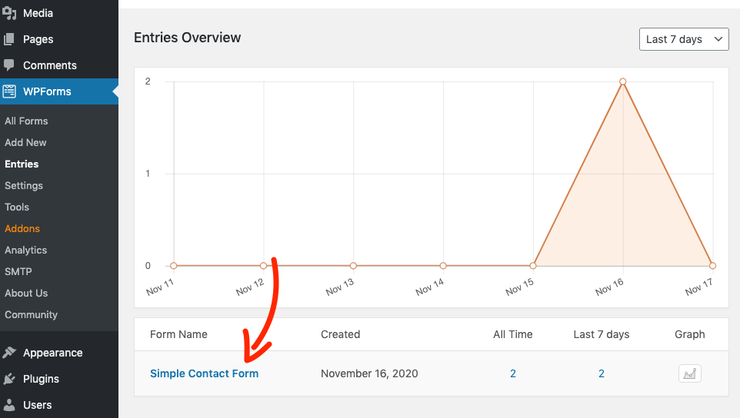 You'll see a list of users' names and their comments. To see more detailed insights, click View: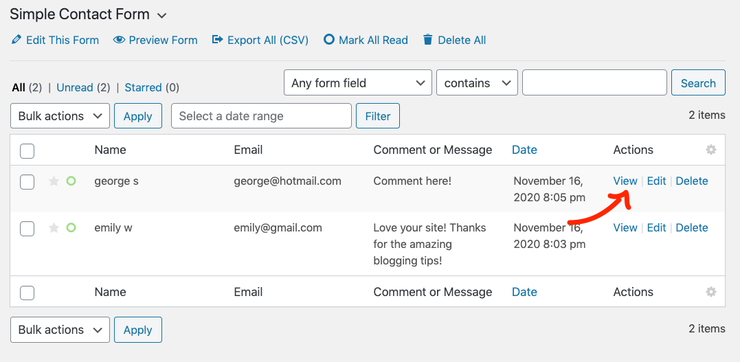 Then you'll see all the user's information including their name, emails, IP address, what time they submitted an entry, and more:

When you scroll down, you'll see a list of actions that a specific user took on your site before entering a submission, down to the second: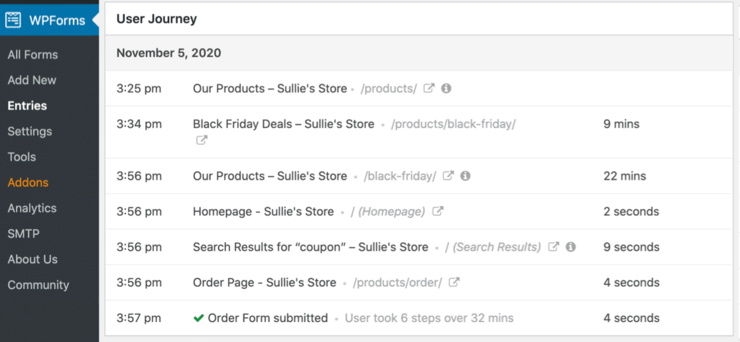 And that's it! With the WPForms User Journey addon, it's easy to track and monitor users' every action on your site.
With all the information this addon gives you, you have detailed insight into how users navigate your website and the type of journey they experience while browsing. You no longer have to wonder how they make the decision to submit an entry and interact with your content.
With WPForms, the answers are right in your WordPress dashboard.
So what are you waiting for? Stay on top of your site's conversions and keep up with the customer journey using WPForms today.
We hope you enjoyed this tutorial on how to track the customer journey in WordPress using WPForms. If you want to track your forms' performance, then follow our tutorial on How to Set Up WordPress Form Tracking in Google Analytics.
Now if you're interested in tracking more data on your site and getting valuable insights, then check out these guides:
These guides are packed with resources you can use to monitor site users and collect valuable data to improve your conversions.