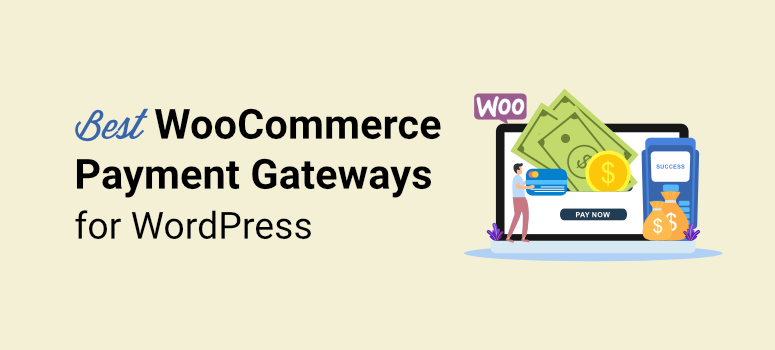 Looking for the best WooCommerce payment gateways for secure and reliable payments?
A payment gateway is a web-based service that allows merchants to sell products on their website and accept payments smoothly. It acts as the POS (Point of Sale) system for your online store.
With the help of a WooCommerce payment gateway, you can easily accept payments from your customers through credit cards, debit cards, wallets, and more payment methods. This will also make the checkout process for your store more efficient and quick.
In this post, we've handpicked the best WooCommerce payment gateways that will help you accept payments and donations on your WordPress site.
But first, let's learn how to find the best WooCommerce payment gateway for your business.
What to Look For in a WooCommerce Payment Gateway?
You'll find many WooCommerce payment gateways with different features, payment options, and policies. So, you need to choose the one that meets all your needs and helps your business grow.
Here are some of the important features you need to consider when choosing the best WooCommerce payment gateway for your online store.
Transaction Fees: Payment gateways usually charge a fee for each transaction on your WooCommerce store. These fees vary depending on which payment method you are using, the customer's card type, and more. So, you can compare the fees for different payment gateways and decide which is more suitable for your business.
Operational Costs: Look out for other charges such as setup fees, maintenance fees, and other additional fees.
Multiple Payment Methods: Customers usually want a variety of payment modes so they can choose the one they prefer. This includes credit cards, bank transfers, digital wallets, and more.
One-Time and Recurring Payments: Customers can make a one-time purchase, subscribe to a plan, or set up recurring donations.
Availability in Your Region: Before you choose a payment gateway, you need to make sure that it is available in your country and your customers' country.
Apart from all of this, a good payment gateway must offer a user-friendly interface and seamlessly integrate with your WooCommerce site.
With that said, let's take a look at our picks for the best WooCommerce payment gateways for WordPress.
Best WooCommerce Payment Gateways
Each of these WooCommerce payment gateways comes with different features and payment services. So, you can choose the one that best suits your online store.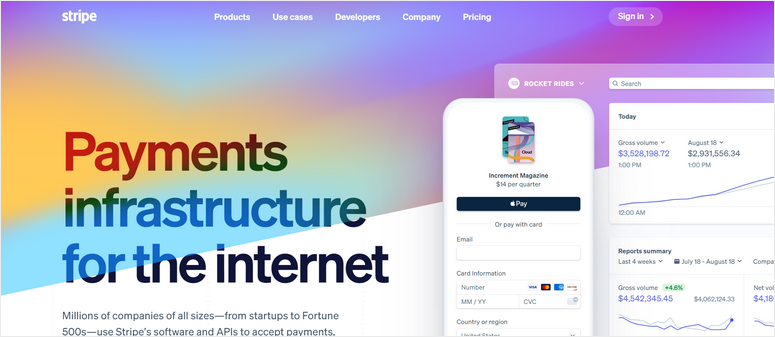 The Stripe plugin for WooCommerce is one of the most popular ways of accepting online payments on your website. It offers a wide range of options including credit card, debit card, bank account transfer, Alipay, Apple Pay, Google Pay, and others.
The Stripe payment gateway is a top choice for millions of businesses because of its clean design and easy-to-navigate interface. So it is perfect for all types of users, especially beginners.
WooCommerce offers a free Stripe plugin that lets you easily accept payments on your store. You can even set up recurring payments with the WooCommerce Subscriptions plugin or other membership plugins.
You can customize and embed a variety of payment forms into your WooCommerce store without any trouble.
The best thing about Stripe is that your customers will never have to leave your site during the entire checkout process. It doesn't redirect them to a different payment page as most payment gateways do. This helps improve customer retention rates and boost conversions.
With Stripe WooCommerce plugin, you don't need to worry about setup costs, monthly fees, and hidden charges. However, they do charge 2.9% + 30¢ per transaction on your online store.
Highlights:
Supports 12+ payment methods and 135+ currencies
Customizable payment forms
Developer-friendly tools
Built-in reporting and monitoring dashboard
Optimized for mobile payments
Fraud prevention features
Instant payout to bank account
Available for 40+ Countries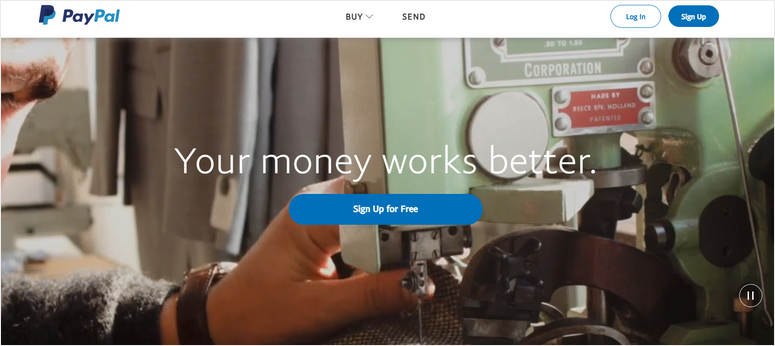 PayPal is another popular payment processor that is perfect for eCommerce websites. It offers multiple payment services for different types of businesses.
The most popular one is PayPal Standard which offers a simple and easy way to accept payments online. You only need to set up your business account and connect it to your WooCommerce site.
PayPal Standard lets you process your payments from debit cards, credit cards, PayPal, and PayPal credits. It charges a transaction fee of 2.9% + 30¢ for every transaction on your site.
You don't need to pay for setup or monthly fees. This is why PayPal Standard is well-received by small businesses and online stores. It is one of the most cost-effective payment methods for selling products online.
The only drawback is that your customers will be redirected from your website to the PayPal payment page during checkout. This will drive away traffic from your site. It also charges a higher chargeback fee of $20.
Highlights:
Beginner-friendly interface
Online invoicing features
Available in over 200 countries
Supports 20 currencies
PCI compliant
Integrates with POS systems
Get started with PayPal Standard!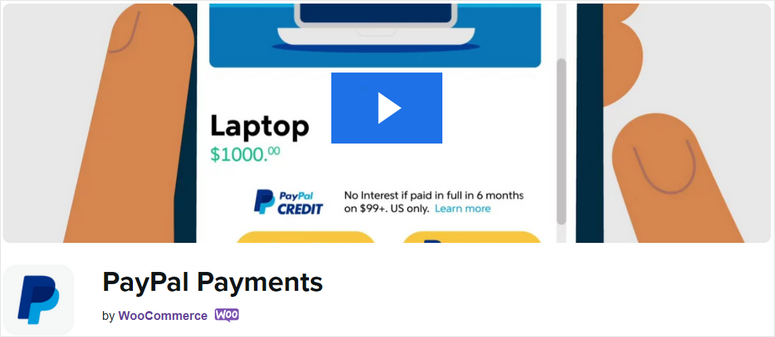 PayPal Payments is the all-in-one payment solution that lets you accept PayPal digital payments, credit/debit card payments, and other local payments on your site.
Unlike PayPal Standard, this gives business owners full control over their checkout page. With this, your buyers won't be redirected to the PayPal website to complete their payments.
Your customers don't need to have a PayPal account to make payments on your site. It helps you streamline your checkout process and provide a better customer experience.
The PayPal Standard payments used to be pre-installed with WooCommerce. But now it recommends switching to the PayPal Payments extension that is free to download.
For the UK, US and Canada, you'll need to create a PayPal merchant account. If you're based in Australia, you can create a PayPal Pro Payflow account to use this extension.
PayPal Payments charges a monthly fee and transaction fees depending on the number of sales and the country where your business is based.
Highlights:
On-site checkout process
Supports phone, mail, and fax payments
Advanced reporting features
Compatible with WooCommerce Subscriptions
Fraud protection and monitoring tools
Two-factor authentication options
Get started with PayPal Payments Pro!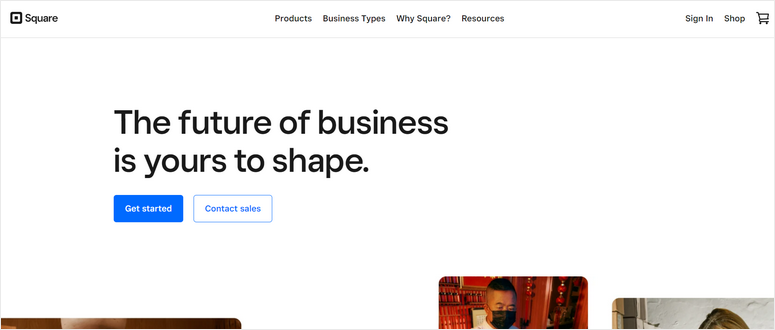 Another great WooCommerce payment gateway is Square. It is specifically designed for businesses with physical stores and comes with delivery and selling options.
You can also use this payment processor for online transactions with multiple payment options. It includes credit/debit cards, Apple Pay, Google Pay, and Square gift cards.
To integrate Square payments into your online store, you can use the WooCommerce Square extension. It lets you connect your online store and add your product to your Square account.
One of the best features of Square is its built-in analytics tools that let you see detailed reports and stats for your business.
Square is available only in the US, Canada, Australia, Japan, and the UK. To process payments, the transaction fees may vary for each country but the fixed transaction rate is 2.9% + 30¢ per transaction. 
You can also check our guide on how to add Square payments in WordPress.
Highlights:
SEO optimization tools
Supports WooCommerce Subscriptions
Billing and invoicing options
Integration with Instagram
Options for offline payments
Payment fraud prevention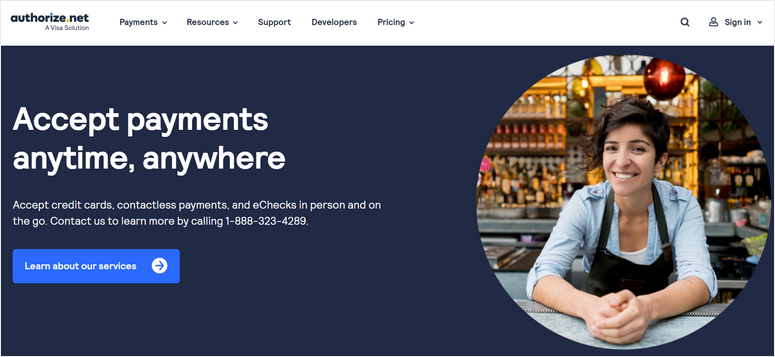 Next on our list of the WooCommerce payment gateways is Authorize.Net. It is a web-based service for accepting payments in person, on your online store, and over the phone.
Authorize.Net is a popular payment gateway trusted by over 445,000 merchants. It lets you add multiple checkout options including Visa, MasterCard, PayPal, Apple Pay, and more.
You can use the WooCommerce extension for Authorize.Net to provide an uninterrupted checkout experience to your customers. They can pay with their credit cards without having to leave your website.
All the transactions are processed on the Authorize.Net servers so it doesn't slow down your WooCommerce store. It charges a monthly fee of $25 plus a transaction fee of 2.9% + 30¢ per transaction.
Highlights:
Supports recurring payments
Easy checkout experience
Fraud detection and prevention
Advanced reporting features
User-friendly admin dashboard
Get started with Authorize.Net!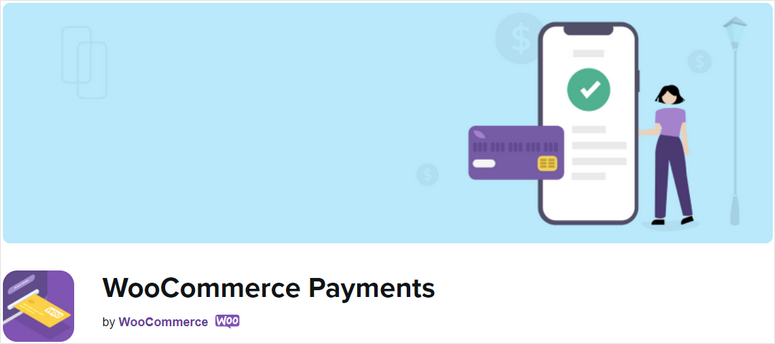 WooCommerce Payments is a simple payment solution provided by WooCommerce. This payment processor is a great option for eCommerce site owners who want to accept payments without the help of a 3rd party service.
It lets you accept payments from major credit cards, debit cards, and other payment options. And, you don't need to pay for any setup costs or monthly fees.
WooCommerce Payment is available in 14 countries including Australia, the United States, the United Kingdom, Canada, and more. It also supports over 135+ currencies.
Highlights:
One-site customer checkout
Supports multiple payment methods
Easy refund management
Recurring and one-time payment options
Get started with WooCommerce Payments!
Which is the Best WooCommerce Payment Gateway?
We've reviewed the best WooCommerce payment gateways on the market. You can choose the right payment gateway according to the needs of your business.
If you're having trouble choosing the best payment plugin for your WooCommerce site, then you can go ahead with our top picks:
Stripe: The best payment gateway for accepting credit card and recurring payments on your site. It provides a better checkout experience for your customers.
PayPal Payments: Offers multiple payment methods and support for major credit cards. It doesn't redirect customers away from your website like PayPal Standard.
To make transactions smooth and secure, you'll need a reliable hosting plan as well. You can check out Bluehost's WooCommerce plan which is perfect for eCommerce websites. You'll get a free SSL certificate as well which is mandatory if you want to use one of these payment gateway options.
If you want a simpler way to sell products on your WordPress site, you can use an alternative to WooCommerce payments like WP Simple Pay. It is a powerful payment system that lets you accept Stripe and credit card payments with help of payment forms. With this plugin, you won't need a full-fledged eCommerce platform.
Other great plugins for online store owners to accept online payments include:
Easy Digital Downloads: The best eCommerce plugin for selling all types of digital products like eBooks, videos, images, WordPress plugins, software, and more. It also comes with multiple payment integrations with popular payment gateways such as PayPal, Stripe, and Braintree.
WPForms: It is the #1 form builder for WordPress that lets you create different forms like payment forms, order forms, donation forms, and more. You can sell products, take pre-orders, and accept donations. The plugin integrates seamlessly with PayPal, Stripe, Authorize.Net, and Square.
That's all for today! We hope this article helped you find the best payment gateway for your eCommerce store.
Next, you can check out these useful resources and tutorials for your online business:
These posts will help you add more features to your WooCommerce site such as dynamic pricing and upsell and cross-sell campaigns for your products. The last one will help you track and monitor your online store.