Vantage is a highly rated free WordPress theme designed to integrate with WooCommerce and Page Builder by SiteOrigin. It's a multipurpose theme that can be used for blogs, eCommerce sites, portfolios, and more. Read our Vantage review to find out all about this popular theme's features.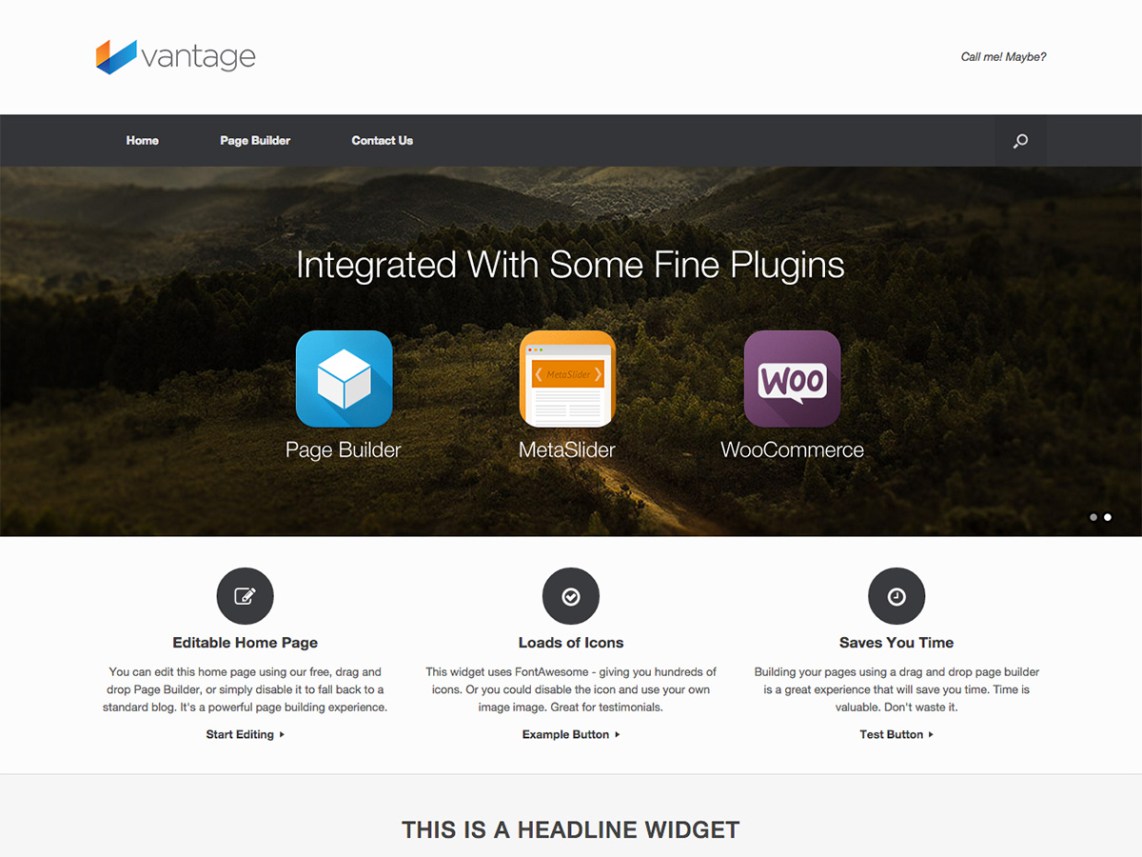 About Vantage
Vantage is a free theme developed by SiteOrigin, makers of free and premium WordPress themes and plugins.
SiteOrigin is also the company behind Page Builder by SiteOrigin, a free drag and drop visual editor plugin for WordPress.
While Vantage is free, SiteOrigin also offers a premium membership that includes access to premium addons and email support for all their themes and plugins. The premium addon plugins add more features to the Page Builder, including:
custom post types
contact form fields
parallax sliders
social widgets
…and more
Features of Vantage
Vantage is a basic theme with a lot of options to customize the details of your site's look, such as fonts and colors. Here are the main features of Vantage.
Responsive
Vantage is fully responsive and designed to look good on any size screen.
Layout Options
In the Appearance » Customize » Layout menu, you can adjust your site layout options, including:
boxed or full width look
large masthead or small header menu
whether footers should line up in columns, or stack vertically
and more
Customizable Design
If you navigate to Appearance » Customize » Theme Design, you can choose your site's fonts, and colors for every aspect of your site: page title, site title, content color, menu color, hover effects, links, widgets, and more.
Meta Slider Integration
Using the Vantage theme and SiteOrigin's Meta Slider plugin, you can set up a homepage slider from the Appearance » Customize » Theme Settings » Home menu. If you want to use a different slider plugin, you can choose to disable it here as well.
From Appearance » Customize » Theme Settings » Blog, you can choose to display your blog archives as the default, with small circle icons made from your featured images, or as a grid with thumbnail images. You can also choose to display full posts, or excerpts up to a certain length, and you can decide what post meta you want to display (author, date, categories, tags, etc.).
Footer Credits Editor
There is an option to add your own footer credits under the Appearance » Customize » Theme Settings » General menu, but you can't remove the "A SiteOrigin Theme" credit from that menu without getting a SiteOrigin Premium membership. (However, it's possible to remove or hide it via PHP or CSS.)
WooCommerce Integration
Vantage is also designed to work well with the WooCommerce plugin, so you can quickly and easily set up your online store. The theme has built-in styles to make your products look nice and blend in with the rest of the theme's styles.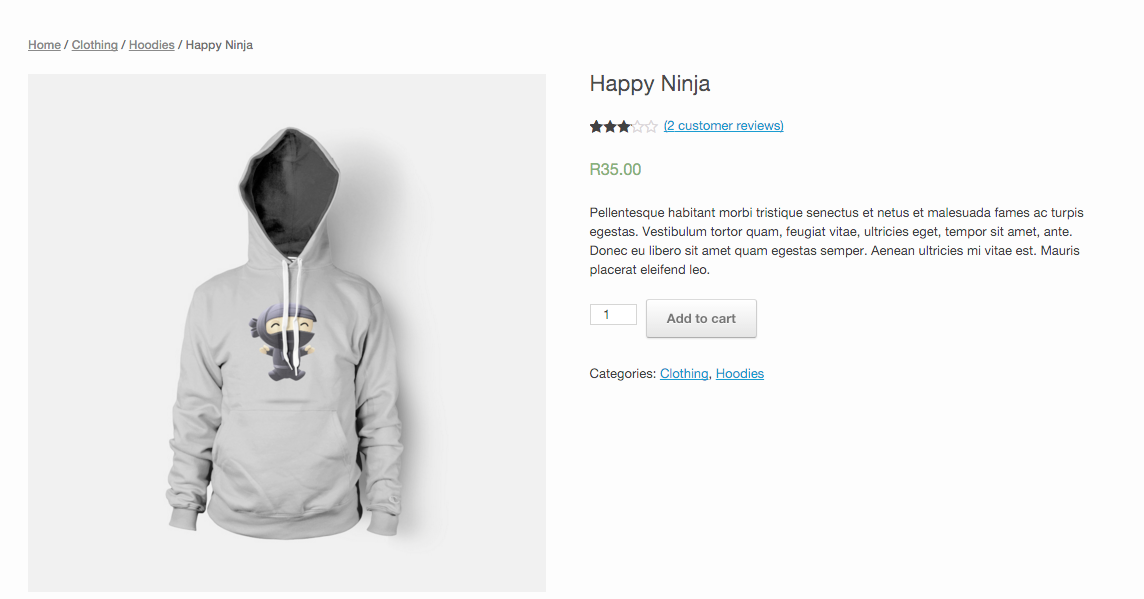 Recommended Plugins
After installing and activating Vantage, you'll be prompted to install a few recommended plugins from SiteOrigin: SiteOrigin CSS, SiteOrigin Page Builder and SiteOrigin Widgets Bundle. All three plugins are free and available to download from the WordPress.org directory, and work with any theme.
SiteOrigin CSS is a visual editor for your theme's CSS, allowing you control over every aspect of your site's appearance without having to learn any code.
Page Builder by SiteOrigin is a drag and drop visual editor for your posts and pages. It allows you to quickly and easily create complex page layouts with columns, widgets, and more. You can read more about this plugin in our Page Builder by SiteOrigin Review.
The SiteOrigin Widgets Bundle simply expands the options for the Page Builder, allowing you to add more types of content to your pages and posts using the visual editor.
Documentation and Support
SiteOrigin has quality documentation on their website that covers every aspect of using their themes and plugins. It will walk you through setting up your site, with plenty of screenshots, and tell you how to use every feature.
For users of the free Vantage theme, support is available in the SiteOrigin support forums, though it may take a few days to get a response.
For members of SiteOrigin Premium, private email support is also available — not only for the Vantage theme but for all of SiteOrigin's themes and plugins.
Our Score
Vantage is one of the most popular free themes in the WordPress directory. Because it's designed to integrate easily with Page Builder and WooCommerce, it makes it easy for beginners with no coding knowledge to control the details of their site.
The customization options may be too detailed for some users, though. For example, if you want to change the main accent color of your site, you'd have to go through the menu and select the color of every heading, link, and button you want to change — there's no quick and easy way to do it all at once.
For beginners who want more control over their site without having to code, have the time to customize every detail, and like the look of the Vantage theme design, it may be a good choice.
We give Vantage 4 out of 5 stars. Here is the breakdown of our review scores:
Get Vantage Now »