Sparkling is among the most popular free WordPress themes available from the theme directory, with over 60,000 active installs. It's a responsive theme that includes a lot of features like social icons, sliders, extra widgets, and design customization options. Read our Sparkling review to see if this theme is right for you.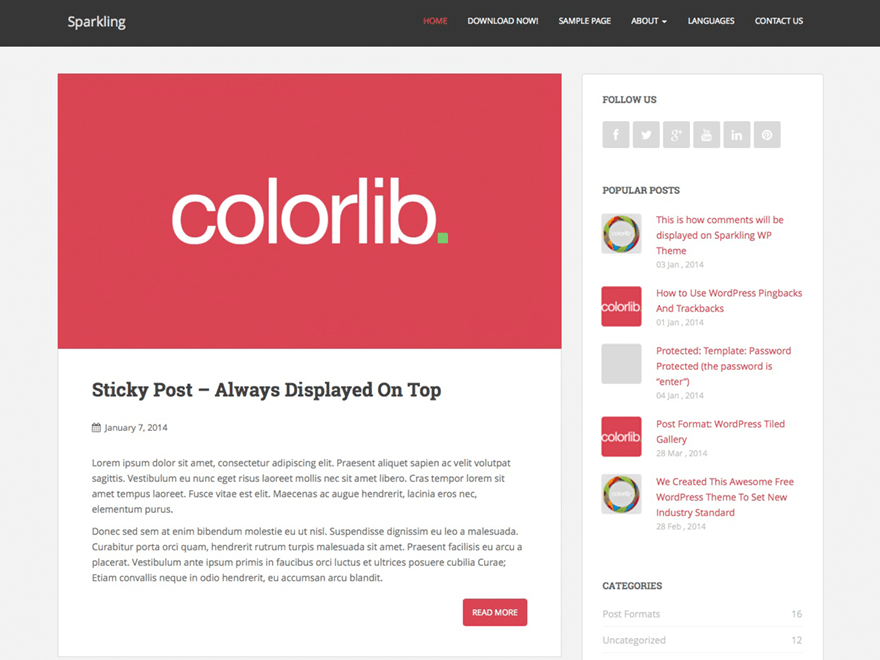 About Sparkling
Sparkling is a popular free WordPress theme developed by Colorlib. Aigars Silkalns, the designer and developer behind Colorlib, has also created several other free themes available in the WordPress.org directory, but Sparkling is the most popular.
Features of Sparkling
Sparkling has a few basic customization options so you can change the look of your site with different fonts and colors. It also has some built-in widgets and a few other features that make it stand apart from the rest.
Responsive
Sparkling is designed to be mobile-responsive and adjust the layout to fit any size screen. It's also Retina ready so it looks good on large screens as well.
Unlimited Color Options
Under Appearance » Sparkling Options » Colors, you can use a color picker to set your header text color and background color to any color you want.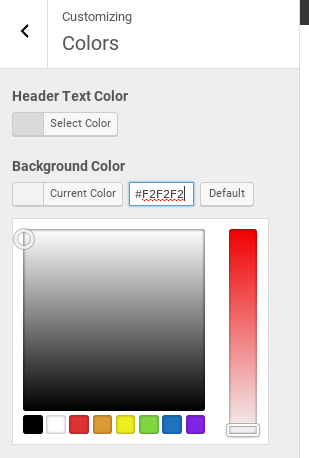 You can also select your text and link colors under Appearance » Sparkling Options » Typography, as well as your font selections for your main body text.
Navigate to Appearance » Sparkling Options » Header to select colors for your menu navigation items.
You can also change colors for your buttons, footer text and links, social icons, and more.
Widget Areas
There are 7 different widget areas available for your sidebar, homepage, and footer.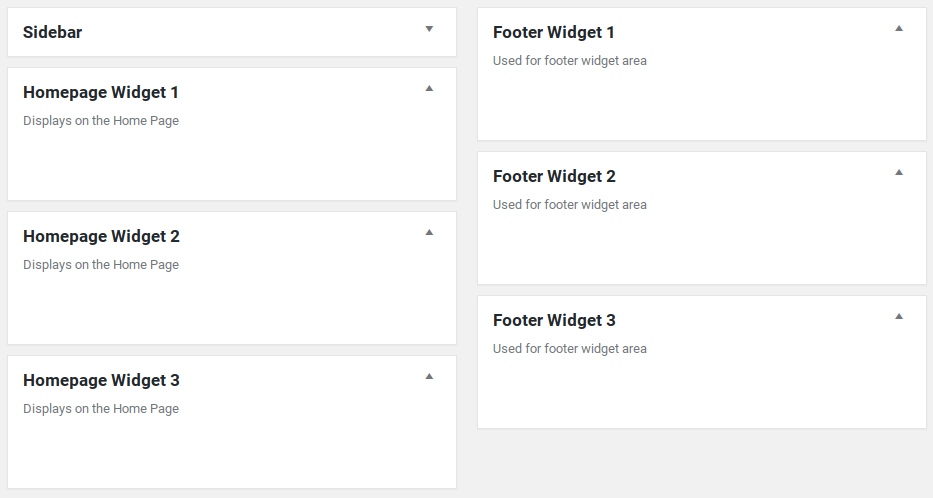 Sparkling also comes with a few new widgets:
Sparkling Categories: displays a list of your categories, just like the default category widget
Sparkling Popular Posts: displays a list of your posts with the most comments, along with a thumbnail image
Sparkling Social Widget: displays social icons for the platforms you enter under Appearance » Sparkling Options » Social
FlexSlider
When you install the Sparkling theme, you also get access to FlexSlider. If you navigate to Appearance » Sparkling Options » Slider Options, you can enable a slider on your homepage and select what category of posts you would like to display.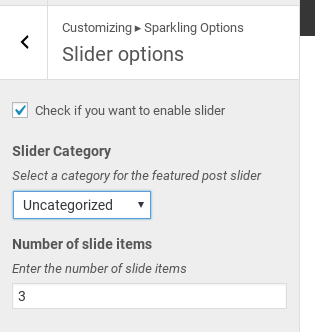 The slider is very basic and doesn't have any more advanced options. If you're looking for a better slider plugin, we highly recommend Soliloquy. Find out why it's the fastest and best responsive slider plugin for WordPress in our Soliloquy review.
Built in Font Awesome Support
Sparkling includes built-in support for Font Awesome icons, which you can use in your menus or anywhere you can add HTML code.
From the documentation, here's an example how it would look if you want to add a cogs icon to your menu: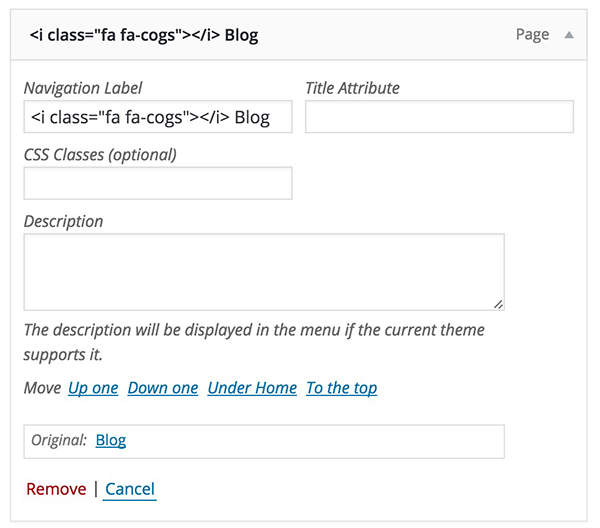 You can find a full list of available icons on the Font Awesome website.
Documentation and Support
Colorlib provides basic documentation on their website that shows you how to set up the Sparkling theme like in the demo. It also goes through all the features and functions of the theme.
If you need help setting up your site, there is an official support forum on the Colorlib site. Most threads are resolved by the developer, though it may take a few days to get a response.
Our Score
Sparkling is a nice looking theme with some basic customization options that beginners may find useful if they don't want to learn any code.
Some users may find it a hassle to have to change all the colors separately one by one, instead of just choosing a link color for the entire site with one click, as some themes do. But others will enjoy the ability to select different colors for every aspect of the site.
Besides colors, the customization options for the Sparkling theme are pretty limited. More advanced users or those who need more than just a basic website will probably need a more advanced theme.
We give Sparkling 4 out of 5 stars. Here is the breakdown of our review scores:
Get Sparkling Now »