Newspaper is a highly flexible and customizable premium theme that's feature-packed and fast. Designed for news, magazine, and other publication sites, it can also be used as a flexible multipurpose theme. Find out if this theme is the one you're looking for in our Newspaper review.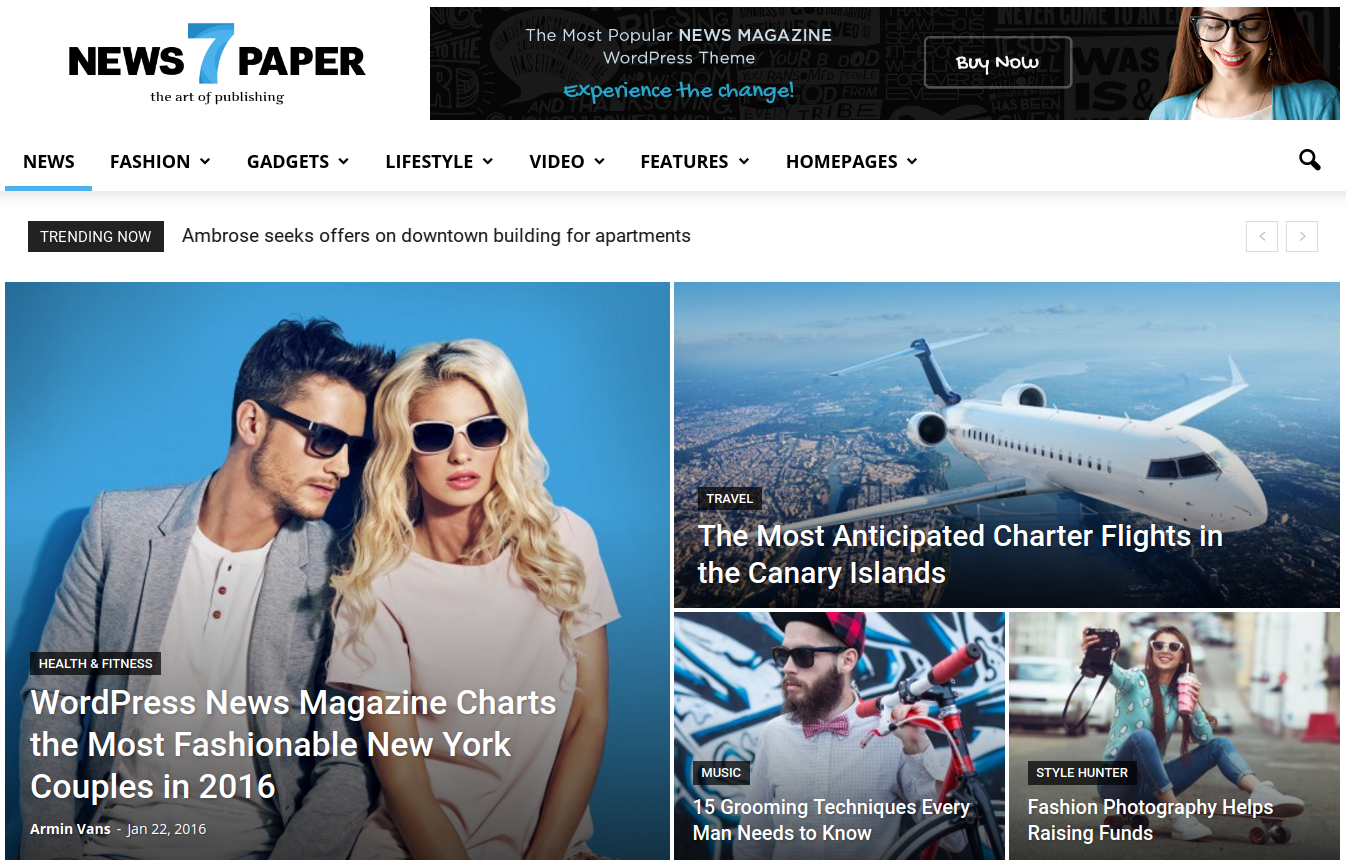 About Newspaper
Newspaper is one of the most popular and highly rated WordPress themes on Themeforest. A magazine-style theme, it's best suited for news sites, digital magazines, and other publications, but it's still flexible enough to use as a multipurpose theme.
Newspaper is developed by tagDiv.
Features of Newspaper
Newspaper is packed with lots of features. Here are the highlights:
Highly Customizable Design
The goal of the Magazine theme is to make it easy for you to customize your site and create a professional-looking news site with a unique look. No two sites using this theme will look the same.
After installing the theme, you can access all the customization options from the Newspaper » Theme panel menu.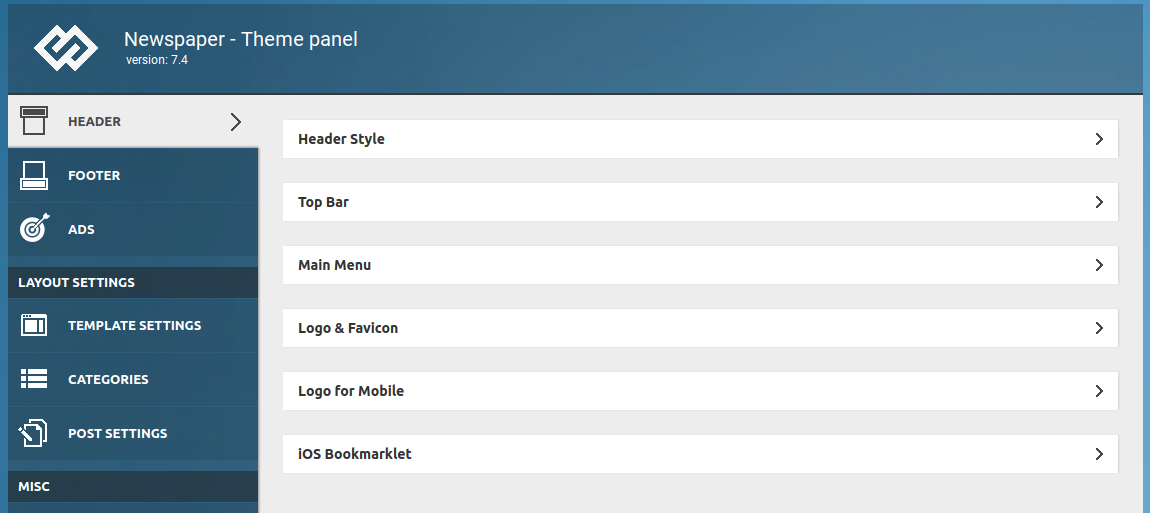 For every page, there are lots of layout options to choose from.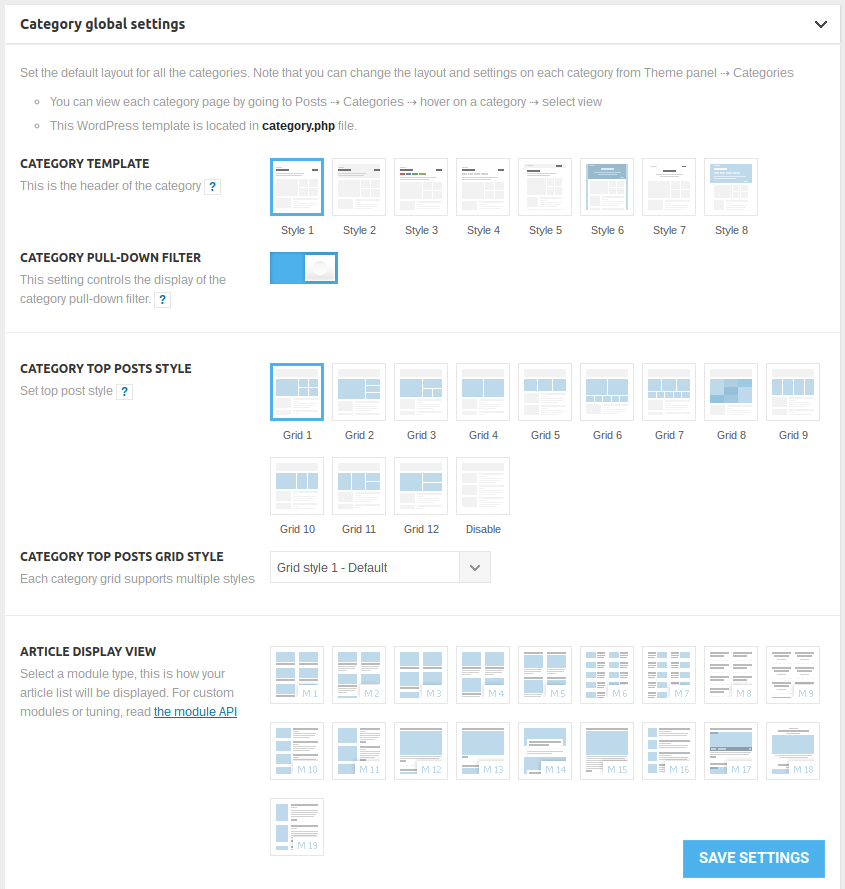 In your posts, every aspect of the page can be hidden or customized.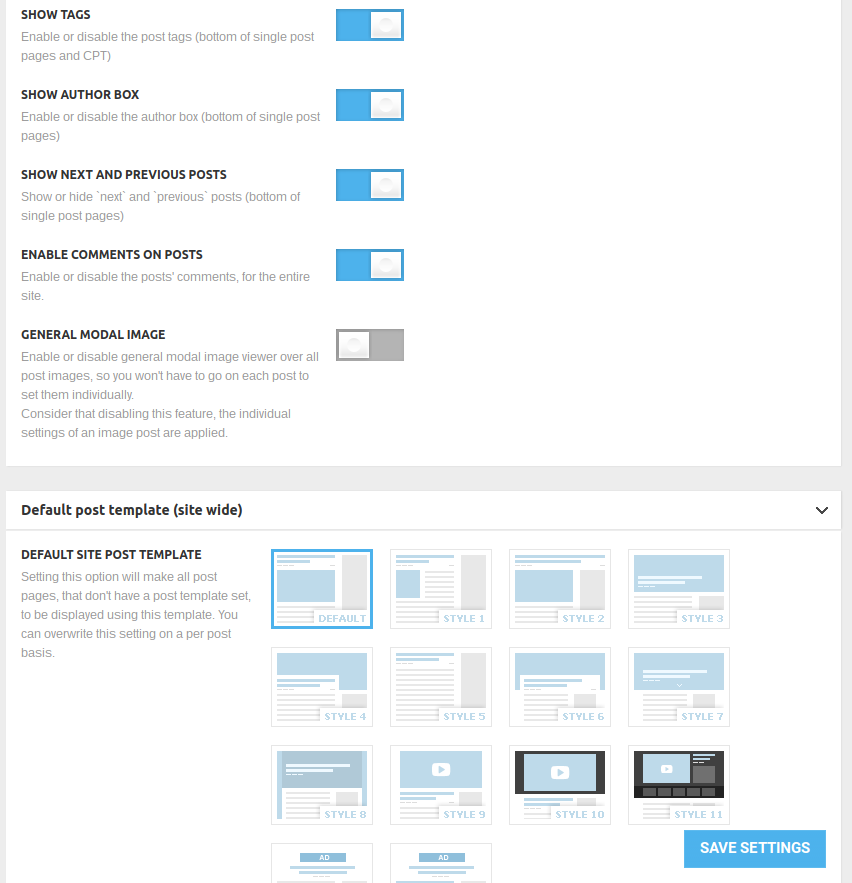 Under Theme Colors and Theme Fonts, you can change the style of every section of your site, from header to footer. Newspaper support custom font files, Google Fonts, and Typekit, so there's no limit to your typography.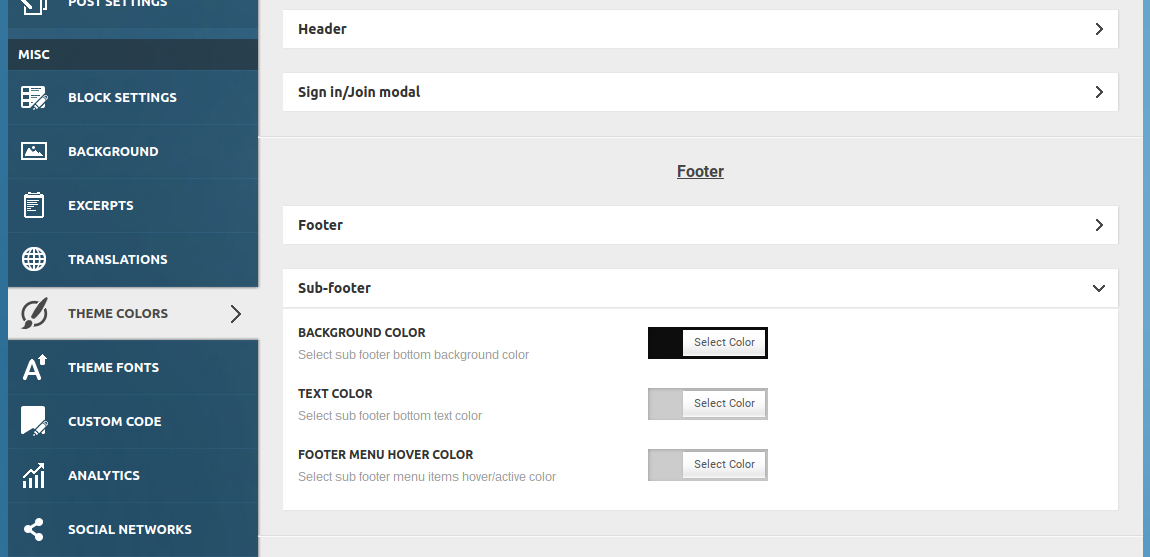 13 Header Style Options
One of the ways that many sites look alike is by using the same header design. Newspaper lets you create a uniquely styled site by providing over a dozen header styles.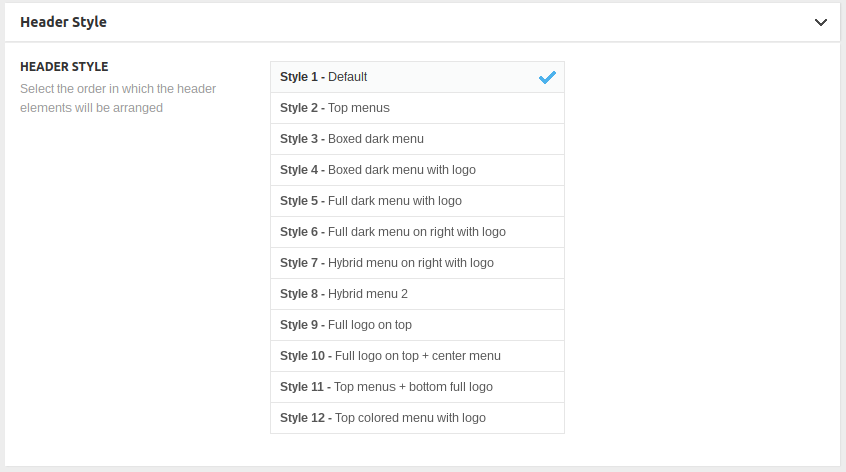 The bar at the very top of the page can also be customized. You can enable/disable it, change the layout and alignment, show social icons, or even display the weather or the date.
The main menu can also be stickied so it stays at the top of the page as the user scrolls down.
Built-in Ad Integration
In the Theme Panel, you can easily paste your ad code and it will automatically be displayed responsively, so it looks good on any size screen.
There are over a dozen areas where you can display ads, including in the headers, sidebars, footers, and in articles.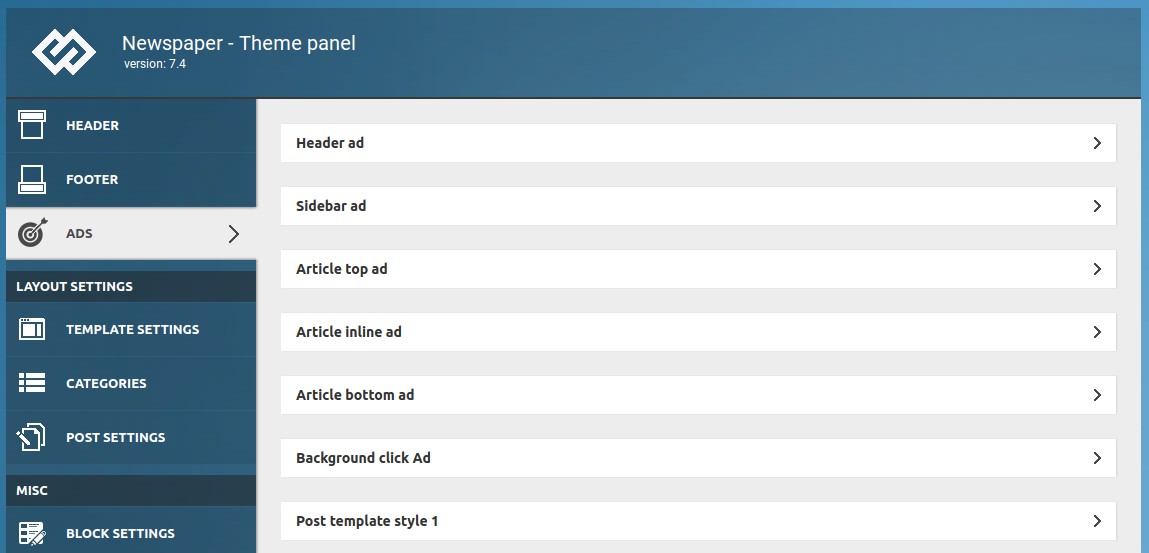 For each section, you just paste the ad code from Google Adsense (or any other third party ad network). You can also choose to disable the ad on desktop, tablet, or phone.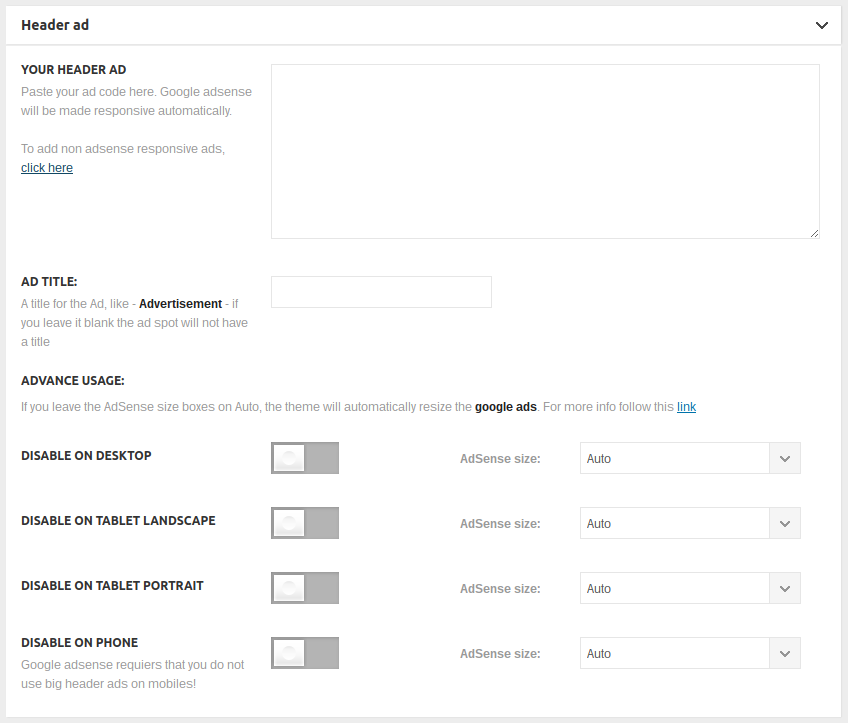 Custom Widgets
Newspaper includes dozens of widgets as well. You can use them to display ads, author information, the weather, etc.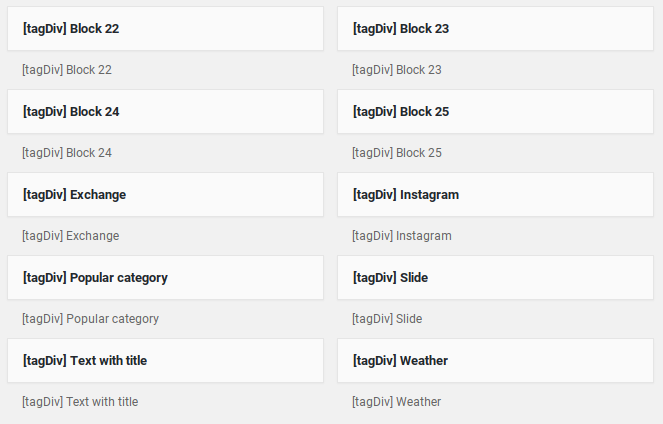 There are also 25 "block" widgets that you can use to display different posts. Blocks allow you to display blog posts in a customizable, flexible way. You can enable an Ajax filter so visitors can choose to view posts by author, category, or tag.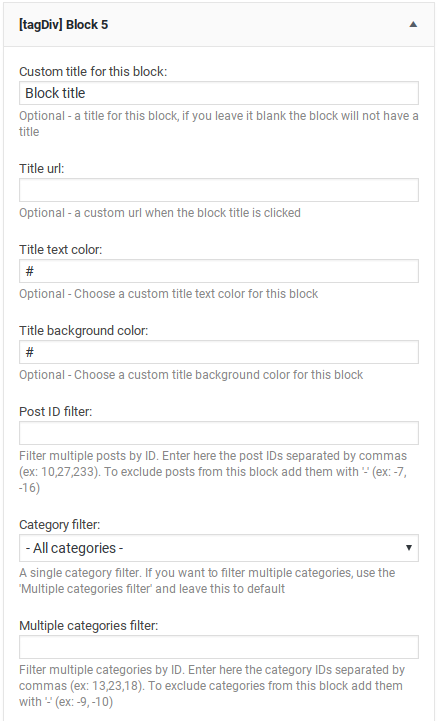 And the "unique posts" feature prevents showing the same post more than once on a single page. In other words, you can use multiple blocks on a single page without worrying about the same posts showing up in more than one block.
Built-in Gallery
Newspaper has a simple built-in gallery that functions a lot like the Jetpack gallery.
To create a gallery, from any page or post, click the Add Media button in the visual editor.
Then click the Create Gallery link on the left and select images from your media library (or upload new ones).
Then in the options, you can choose "TagDiv Slide Gallery" under Gallery Type.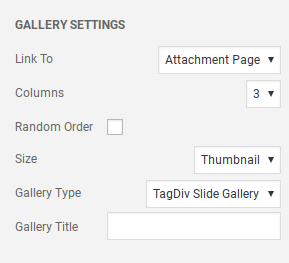 This will create a simple slideshow gallery: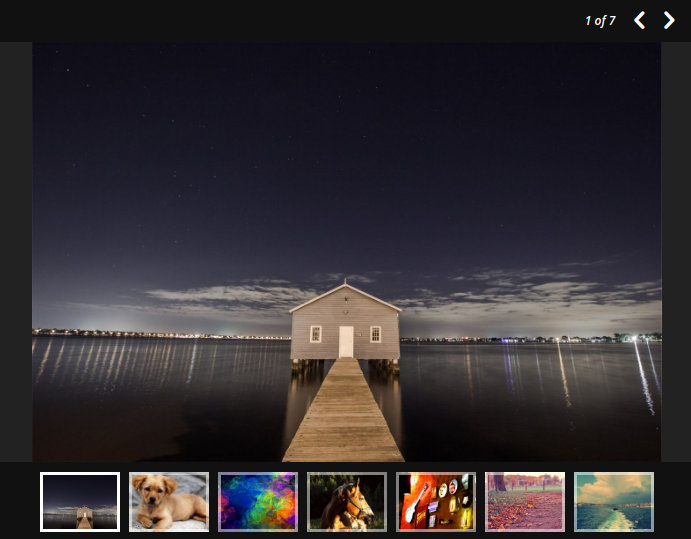 (If you're looking for a way to create more advanced galleries with a more user-friendly interface, we highly recommend the Envira Gallery plugin.)
Includes Premium Plugins
The Newspaper theme comes bundled with a few plugins included for free:
Visual Composer (install required): a drag and drop page builder
Slider Revolution: a popular image slider plugin
tagDiv Social Counter: shows counts of your social media followers and fans
tagDiv mobile theme: a lighter, faster theme that loads on mobile devices
(For a much faster and more user-friendly image slider plugin than Slider Revolution, we recommend Soliloquy.)
Documentation and Support
TagDiv offers excellent documentation on the official website that goes over all the features of the Newspaper theme. It's comprehensive and includes screenshots of every step. Some features could use more explanation, but there's enough there to cover the basics and get you started.
Your purchase of the Newspaper theme includes 6 months of support from the developers, via a dedicated private support forum. They promise a maximum response time of 1 business day, and private email support if required. There's also an option to extend support for 12 more months.
Our Score
Newspaper is a nice looking theme with great flexibility and design options. As with any complicated theme, there's definitely a learning curve to getting started. However, the menus are relatively easy to navigate and most of the interface is user-friendly. A few features could use more documentation and explanation, though, such as the content blocks.
Some of the built-in features will be better implemented with plugins, such as the very basic image gallery (we recommend Envira Gallery instead). This way, if you ever decide to switch themes, your image galleries will be preserved.
One stand-out feature of Newspaper is the flexible design options. No two sites using this theme will look alike.
We give Newspaper 5 out of 5 stars. Here is the breakdown of our review scores:
Get Newspaper Now »