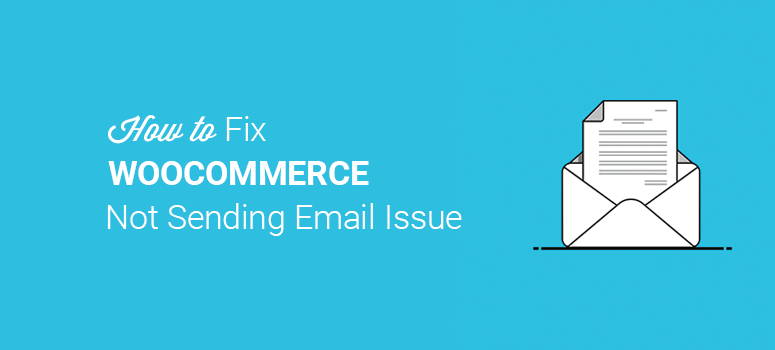 Are you wondering why is WooCommerce not sending emails from your store?
Emails are an important part of any business. But the most important part of email marketing is ensuring that your emails arrive where they belong: in your customers' inbox.
Otherwise, even the best-written email will be absolutely worthless.
That's why, in this article, we'll show you why WooCommerce may not be sending emails to your customers. Then, we'll teach you how to fix your WooCommerce email issues for good.
Why Is WooCommerce Not Sending Emails
There can be many reasons for WooCommerce not sending emails to your customers. This can include emails for new orders, order cancellations, payments, and so on.
Here are some of the top reasons why WooCommerce is not sending emails:
Email settings: Sometimes WooCommerce email settings aren't enabled and that's why you and your customers don't get their emails.
Payment not processed: When payments aren't processed, WooCommerce doesn't send emails. This happens because your payment method isn't accepting new payments, or you're manually approving an order status.
SMTP authentication issue: WooCommerce is a WordPress plugin and all WordPress emails are sent through web hosts. Some email servers don't trust this method. In this case, your WooCommerce emails lend in the spam/junk folder, and your customers may never see it.
Now that you know the 2 main reasons why your WooCommerce emails aren't sending, let's see how to fix WooCommerce email issues.
Fixing WooCommerce Email Issues
Above, we stated the email issues that can block WooCommerce emails for you and your customers. Let's solve these issues one by one and fix the WooCommerce not sending emails issue.
Step 1. Configure WooCommerce Email Settings
Before we configure email settings, you should understand the process of how WooCommerce emails work.
WooCommerce divides your new orders into 3 categories: pending order, payment processing, and order completed.
This works step by step, and WooCommerce should send an email whenever the order status changes.
However, when your email settings aren't configured properly, WooCommerce doesn't send emails to you or your customers. To fix this email issue, you need to visit WooCommerce » Settings from your WordPress admin area.

From there, you need to click on the Emails tab. This will display all email templates that WooCommerce should send on the order status change.
Click on the Manage button next to any email template.

Once inside, you need to make sure that the Enable this email notification option is checked.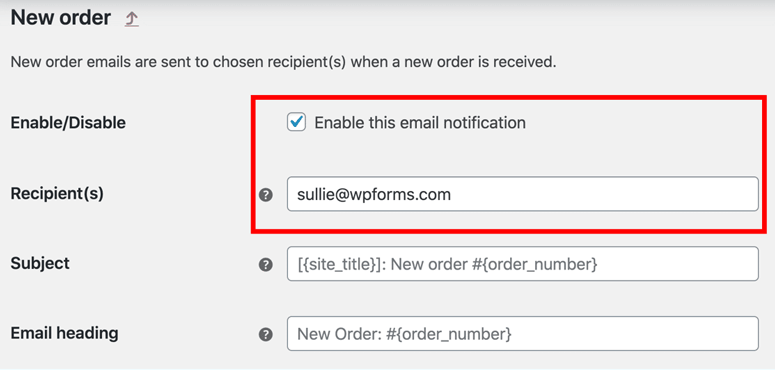 This is an example of the new order email template. It lets you add your team members' email addresses in the recipients' field to send email notifications to multiple users.
If an email is intended to send to a customer, there won't be a recipient field in the template. You need to make sure that all email templates have email notification settings enabled.
Step 2. Fix WooCommerce Payment Status Issue
For each order that you get on your online store, WooCommerce sends multiple emails on the order status change.
This includes when the payment is processed.
WooCommerce also displays the status next to each order. If the order status is Processing, it means that payment is charged and everything is fine.
However, when the order status shows Pending payments or anything else, WooCommerce isn't sending emails, and you need to fix the issue manually. Visit the WooCommerce » Orders page in your WordPress admin area.

Next to each order, look at the Status column, and you'll see the order status. If it says anything other than Processing, then there's a problem.

Why is the order status pending?
This can happen for multiple reasons. For example, when a customer places an order on your eCommerce store and didn't add complete payment information during checkout or the payment gateway that you use to process transactions isn't accepting new payments.
Another reason is that you may offer a different payment system like bank transfers or third-party payment services. In that case, you need to change the order status manually.
Once the order status is set to Processing, WooCommerce will start sending emails to you and your customers.
Step 3. Install and Configure WP Mail SMTP Plugin
Still not getting emails?
In this case, your emails are going in the spam folder. But, it doesn't look professional, and your emails should go directly to the customers' inbox.
To solve this issue permanently, you need to install and activate the WP Mail SMTP plugin. For more details, you should check out our guide on how to install a WordPress plugin.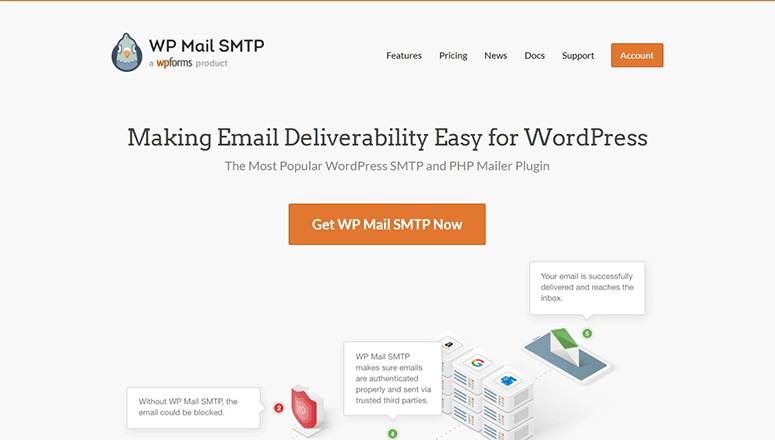 Upon activation, you need to visit WP Mail SMTP » Settings page in your WordPress admin dashboard.
First, you need to add your WP Mail SMTP license key. You can get the license key from your WP Mail SMTP account.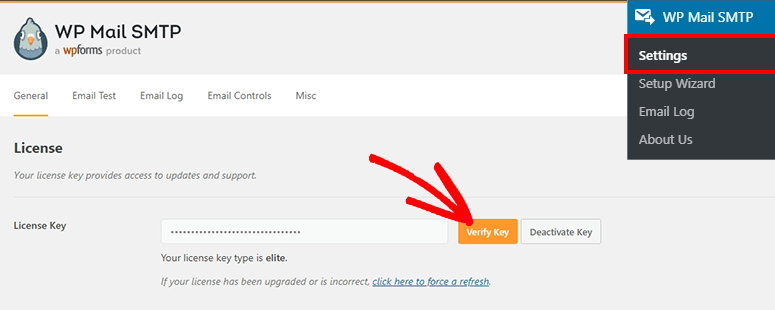 Click on the Verify Key button to continue.
After successful verification, you need to scroll down to the Mailer section. It shows multiple SMTP services to send WooCommerce emails.

You should select a WP Mail SMTP recommended service that works seamlessly with transactional emails. On your WooCommerce store, you'll be sending many transactional emails, and the mailer service can help with that.
Transactional emails are quick automated notification messages sent to users based on their actions like new orders, payment status updates, shipping updates, and more.
You should check out our complete guide on how to set up and configure SMTP in WordPress.
Once you're done with the setup, click on the Save Settings button. This will fix your WooCommerce not sending emails issue.
Step 4. Send a Test Email and Activate Email Logging
Now that the email issues are solved, you can visit the Email Test tab from the top navigation menu and send a test email to verify that WP Mail SMTP is in action.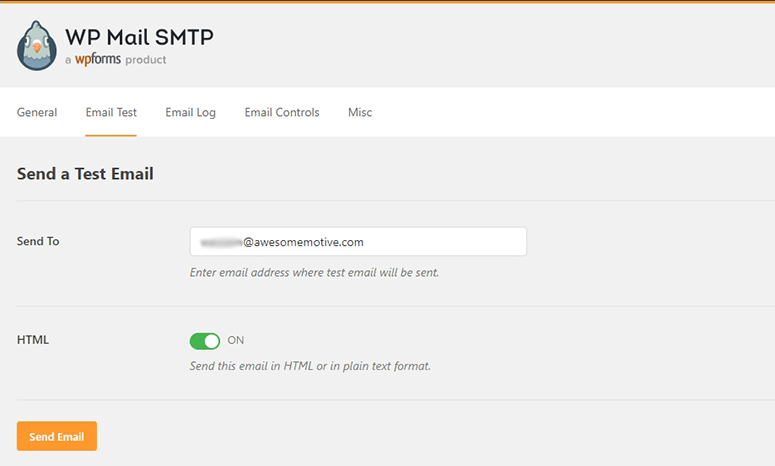 WP Mail SMTP also offers an email logging option. Once enabled, you can keep a track of your email content, including personal details, passwords, order details, and more.

As your business grows, this can put an extra load on your servers. We recommend disabling this feature a few days after WooCommerce starts sending emails to you and your customers without an error.
That's all for now. We hope this article has helped you learn why WooCommerce is not sending emails and how to fix WooCommerce email issues.
If you want to protect your online store from hackers, brute force attacks and plugin vulnerabilities, you can check out guide on how to secure your WooCommerce site.
You may also want to check out our guides:
These resources will help you boost your email and marketing efforts.