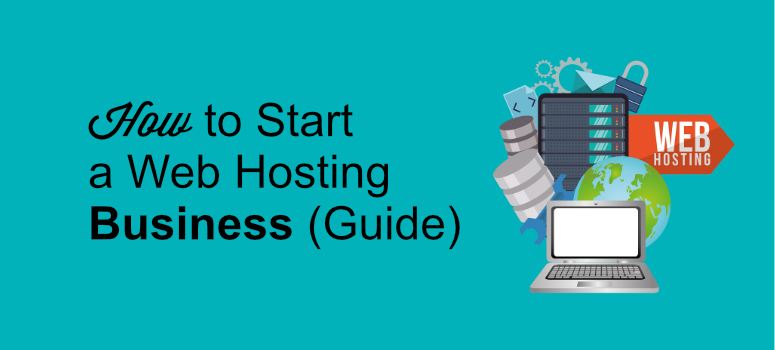 Are you a web developer who want to expand your business by offering hosting services to your clients?
Offering web hosting services to clients is a win-win situation for both you and your client.
As a developer, you can make recurring revenue by selling web hosting space to your clients. Your clients don't have to set up a web hosting account on their own. This is especially helpful to your non-techy clients.
The best thing is that in order to sell web hosting space to your clients, you don't have to start a million-dollar company like Bluehost or Hostgator.
Rather, you could sign up for a reseller hosting service, which is typically a VPS or dedicated server and start renting hosting space to your clients.
In this article, we'll show you how to start your own web hosting business with reseller hosting. We'll also compare some of the best web hosting companies that offer reseller hosting services and help you decide which one is best for your needs.
But before we begin, let's have a quick look at what exactly reseller hosting is.
What is Reseller Hosting?
Reseller hosting allows you to sell white labeled hosting services to your clients under your brand name. It's the best option for those who want to get into the hosting business without investing in expensive resources to manage servers and hosting infrastructures.
With reseller hosting, you can sublease your hosting space to your clients. Resellers buy a hosting service, typically a VPS (Virtual Private Server) from a hosting provider for a wholesale rate and sublease to others by configuring and dividing the hosting space per individual client needs.
Things to Consider Before Starting Your Hosting Business
There are several things to consider when you start your hosting business.
Not every reseller hosting service is created equal. Make sure you choose the right reseller hosting provider that best suits your needs
Choose a provider that allows white labeled reseller plans, which means your customers would never realize that they're on a reseller hosting service.
Make sure that the web hosting company offers ongoing technical support for your clients. This is extremely important if you don't want to have your own support team and customer service.
Decide on how much you want to charge for your plans.
Let's take a look at a few reseller hosting providers and see which one is best for your needs.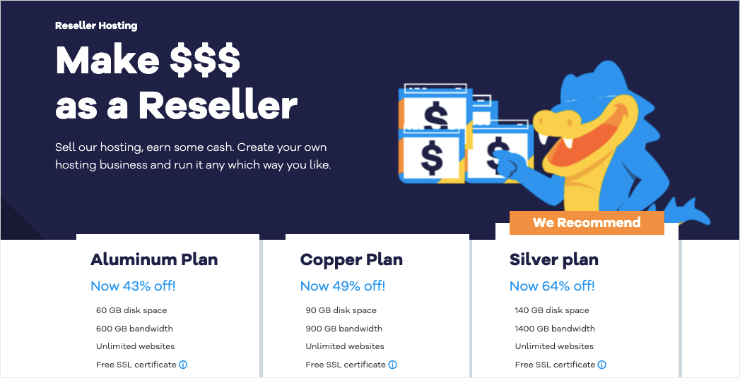 HostGator is a powerful web hosting service provider that offers great reseller hosting plans. The pricing is categorized under 3 different plans.
Depending on the pricing they offer up to 140GB disk space, unlimited domain names, free SSL and up to 1400 GB bandwidth. It also offers 99% uptime guarantee, private nameserver based on your domains, Free WHMCS Client Management / Billing software with each plan, WHM control panel, cPanel, premium support and a lot more.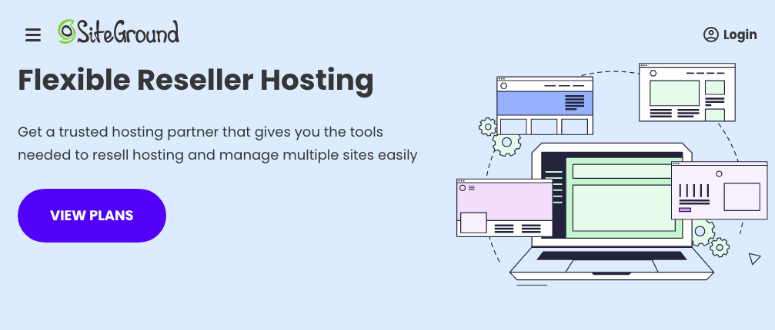 SiteGround offers the GoGeek plan which is their only plan for reseller hosting. It offers 40+GB web space, unmetered traffic, an unlimited number of sites, and 24/7 reseller support.
You also get Free WP installation, autoupdates, and WP Migrator plugin. Every plan comes with free backups, SSL, CDN, and email.
SiteGround also lets you enable eCommerce. And the best part, you get enhanced security as well.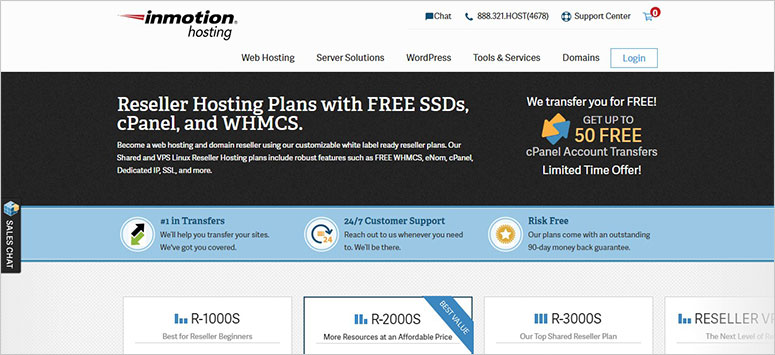 The reseller hosting service by InMotion Hosting comes with several plans. And depending upon your plan, you can have up to 8GB Ram, 5 cPanel accounts, up to 6TB bandwidth and up to 5 different IP addresses. Apart from that, you can also have free SSD drives, billing software, cPanel & WHM, DDoS and Malware protection and a lot more.
If you upgrade your plan to the Reseller VPS plan, you can enjoy more amazing features and take your performance to the next level.

A2 Hosting is another popular reseller hosting service provider that offers 4 different pricing plans. You'll love its amazing speed and friendly support. It offers up to 250 GB storage, free SSL and SSD, WHM control panel, Free WHMCS and a lot more.
For more details on reseller hosting providers, you can check out our complete guide on best reseller hosting providers.
Which One is the Best Reseller Hosting Company
We believe that HostGator is the best reseller hosting service for a few reasons.
It offers affordable reseller hosting plans, so it's easy to make a profit out of your reseller hosting business.
You can control the resource allocation based on your client's needs.
It offers free WHM and billing software and a lot more.
Starting a Reseller Web Hosting Business (Step by Step)
Follow the exact steps given below to set up a reseller hosting business.
In this tutorial, we're using HostGator reseller hosting plan.
Step 1: Get Yourself a Website for Your Web Hosting Business
If you don't have a website yet, you'll need to get one for your web hosting business. You can go to HostGator and sign up for a web hosting account.
For a detailed step-by-step guide, check out how to start a website from scratch.
Step 2: Choose a Reseller Hosting Plan on HostGator
If you already have a website, the next step is to choose a reseller hosting plan from HostGator.
Go to HostGator and choose a reseller hosting plan. As you're getting started, you can sign up for their basic plan called Aluminium. As you grow your business, you can always upgrade to a better plan.
Once you select a reseller hosting plan from Hostgator, you'll be asked to enter a domain name. If you already have a domain you can use that otherwise just select a domain name by typing in the search field. You can also select the extensions next to the domain field. You can use our domain name generator to find a domain that suits your business.
Step 3: Change the DNS
If you've registered your domain name with Hostgator while signing up for your reseller hosting, then you can skip this step.
For those who have registered the domain name with another domain name registrar, then your next step will be to change your DNS.
This process will take from 24 to 48 hours before your site starts resolving to the Hostgator server.
Step 4: Create Web Hosting Packages
Next, you can create packages, also known as pricing plans. The recommended practice is to create at least 3 different pricing packages. Make sure you allocate specific resources, like disk quota, monthly bandwidth, max email accounts, etc. to each package.
You can create your package by logging into your Hostgator WHM (Web Host Manager). Once that's done, you're ready to create a new account. You can do that under the Account Functions in your Hostgator WHM. Fill out the details here and you're good to go.
Step 5: Upload a Website
Use an FTP client or cPanel to upload your client's website to your reseller hosting account.
Keep in mind that you might want to customize the web hosting interface before you handover the account credentials to your customers. You can replace HostGator logo with your logo and make the necessary changes to white label your web hosting company.
That's it! We hope this guide helped you create a web hosting company with ease. If you liked this article, then read our review on Hostgator.