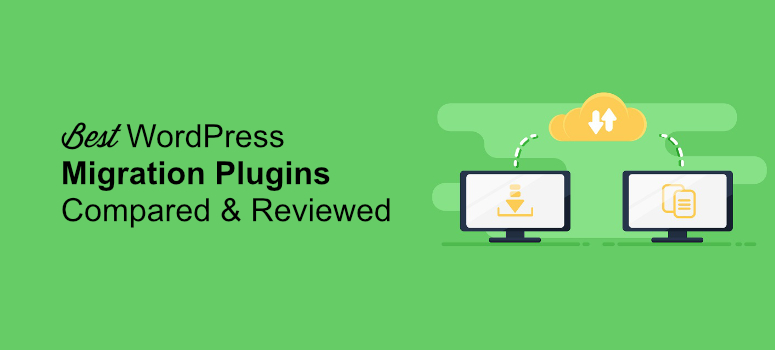 Are you looking for a great migration plugin for your WordPress website?
Migrating a website from one host to another can be a risky and time-consuming job, especially if you're not sure how to do it. That's why many people don't want to manually migrate their site: they're worried they'll crash it.
That's where migration plugins come in handy. But with so many good plugins available, it can be difficult to pick the best one for your business.
So in this article, we've listed the top migration plugins for you. All the plugins in this list have been hand-picked by our experts so that you can save time and skip the tedious research.
How Does a Migration Plugin Help You Migrate Your Website
Although creating a WordPress website is a relatively easy task, migrating it from one host to another may not be so simple. But using a migration plugin can make things go a lot smoother.
Migration plugins let you move your database, files, plugins, and theme without severely affecting your downtime. It also works wonderfully to protect your SEO efforts, so you don't lose your rankings.
With a migration plugin, you don't need to be an expert. All you need to do is install the plugin on your website and initiate the migration process. It will handle everything for you and notify you when it's done.
Here are the top 10 migration plugins for WordPress.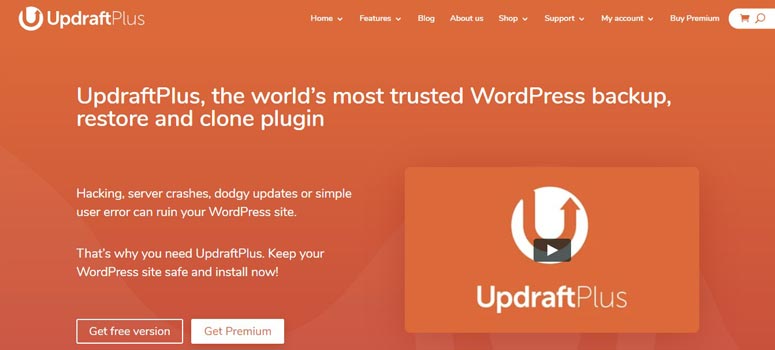 UpdraftPlus is one of the most popular and highly-rated WordPress backup plugins. It can help you migrate your website from one host to another with just a single click.
It will conveniently backup all your WordPress files, including your database, themes, plugins, and more in a separate file. All of this can be done from your control panel. The backup copy of the website can be saved on different cloud storage services such as Dropbox, Google Drive, Amazon S3, UpdraftVault, OpenstackSwift, or even email.
If a backup has been made somewhere else, you can import them with a drag and a drop or via FTP. After completing the import, you can easily search and replace the migrated site's database with a copy of your backup.
BackupBuddy is a premium WordPress backup plugin built especially for hosted WordPress sites. With this plugin, you can create a backup copy of your entire WordPress installation including your media library, plugins, themes, and database.
If you want to change your domain name and hosting provider, this plugin offers migration options too. It will handle the migration process of your URL and will automatically replace all the URLs when you migrate a site to a new domain. If you're a developer who creates websites for clients, you can use the migration feature of BackBuddy to move the custom site you've built to the client's live domain.

VaultPress is a real-time backup and security scanning service developed by Automatic. This plugin will backup every post, page, dashboard setting, comment, media file, and post revisions of your website on a dedicated server.
Apart from that, it also offers a site migration feature without making the process a complicated and expensive ordeal. You can easily migrate a website to a new host or create a duplicate copy and keep it for safety purposes. Once the migration process is done, you can restore the backed-up files that you've secured with this plugin.

Duplicator is a complete website migration plugin that lets you migrate your website to a new host without any hassle. It also works as a backup plugin that lets you clone your site and save it on your local drive. You can create bundles of your plugins, themes, or your entire website, which can be moved to almost any web host.
Duplicator allows users to move a live website to the localhost if they want to make changes to their site. This plugin has a free version and a premium plan, too. The premium version of duplicator has the site backup scheduling feature, cloud storage to keep website backups, and multi-thread support for larger website migration and backup. With this plugin installed, the cPannel can be connected directly from the Duplicator site installer.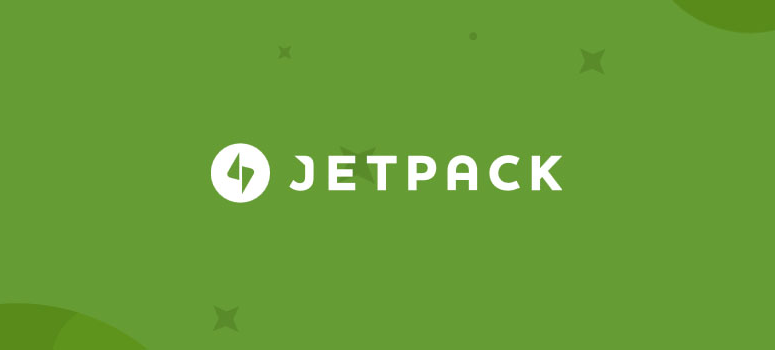 Jetpack is an all-in-one plugin that takes security, performance, and marketing tools to the next level. Plus, it lets you restore or migrate your website with just a single click. It also backs up your site in real-time to save every change you make.
Jetpack will backup all your posts, media, settings, comments, and so on to ensure you don't miss anything. The backup restoring process with Jetpack is simple and effective.
It also provides malware scanning for the whole website, and a one-click fix can keep the website safe from online threats. Jetpack also protects the site from spam coming from comments and forms.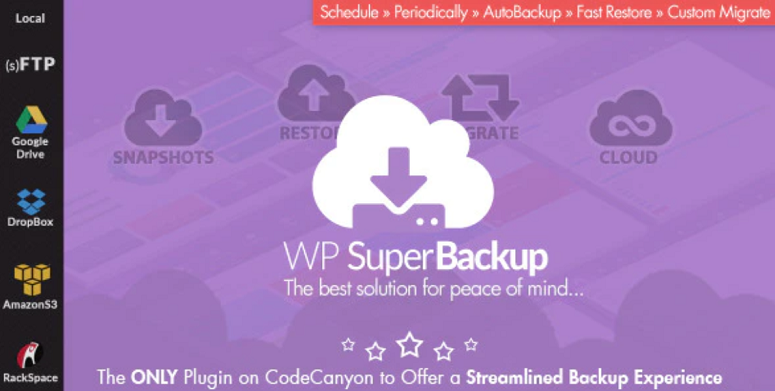 Super Backup & Clone is a premium WordPress backup plugin that comes with several important features like custom backup, automatic scheduled backup, and quick restoring. The cloud sync tool enables a quick download and restore option, which is great when you're migrating your site from one host to another.
The backup files can be stored in cloud services like Google Drive, Dropbox, Amazon, and more. You have quick access to these files and can configure them on any website during the migration process. You can also configure the email notification and the backup directory in the plugin settings itself.

All-in-One WP Migration is a free WordPress migration plugin that allows you to export the whole site with all your themes, plugins, media files, and database without any technical knowledge. The exported file gets compressed in a .zip format and can be stored on a local PC or any cloud drive. However, you can only access the cloud storage with a premium plan.
The exported file can later be imported on any other WordPress website. The import feature is quick and easy to follow. The imported site will be exactly the same as the exported version and is supported on any web host with a WordPress installation.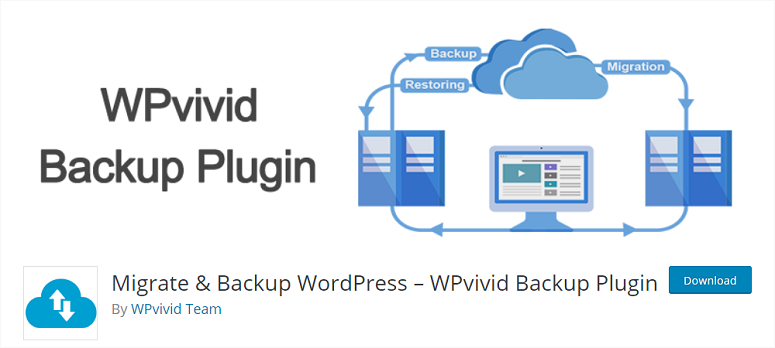 Wpvivid is a free backup, restore, and migration plugin that helps you create a full site backup, store files on the cloud, and perform a simple site migration. You can select whether you want to migrate your entire site, specific files, or just the database. With this plugin, migrating your website to a new domain is only a click away.
Plus, it supports site migration from a developer environment to a new server, from a developer environment to a new domain, or from one live server to another. You can even migrate your site to a subdirectory if you want.
This plugin is easy to use and provides full control over the size of your backup file. You can also set up how many backups you want to keep on your server or cloud storage.

Clone is a WordPress plugin that was developed by WP Academy. It's a free solution for making a backup, as well as for copying and moving your WordPress site from one host to another. This is a simple and user-friendly plugin, and the process for site migrations starts with a single click.
According to the developers of the plugin, it does not collect the system files while creating the backup to reduce the size and upload time during migration. Also, it helps you reduce the vulnerability of your website that may come with the core files.

Migration Guru is an amazing WordPress plugin that's fast, easy to use, and allows you to migrate huge amounts of data without manually doing anything. This plugin is available in the WordPress repository and is frequently updated by developers.
With this plugin, you don't need to download a backup file or keep them on any cloud storage. Instead, the backup will be stored on its dedicated server, and once the restoration or migration is completed, the backup will automatically be cleared.
These are some of the migration plugins that will help you migrate your website from one host to another. We hope this post will help you find the best plugin to migrate your site. Using these plugins will still take a little initiative on your end to complete the migration process.
But these plugins carry the bulk of the workload for you.
If you're not sure whether you can get your site migrated with these plugins without causing any errors, we have another solution for you.
You can choose a hosting service that offers free migration services. With these service providers, you don't need to do a thing. They will handle the project for you and notify you once the migration is completed.