Do you want to convert more visitors into email list subscribers? By creating beautiful popups and optin forms, you can easily persuade the visitors to subscribe to your email list. In this article, we'll take a look at some of the best WordPress popup plugins, and help you choose the best popup plugin for your site.
Why You Need a WordPress Popup Plugin
By default, almost every email marketing tool lets you create a popup form.
The downside of using default popup forms on your website is that they are often unattractive and fail to grab the attention of your visitors, and they're one-size-fits all. If you're looking to grow your email list exponentially, you'll need to create visually appealing popup forms that are highly targeted for your unique visitors.
An easy way to do this is by using a WordPress popup plugin.
Let's take a look at the pros and cons of different WordPress popup plugins below.
1. OptinMonster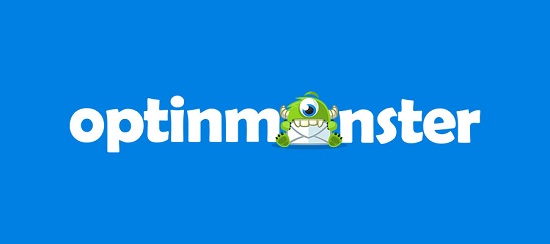 OptinMonster is the flagship product in the market when it comes to creating popups and optin forms. It is a standalone product, meaning you can use it to create popups on any websites whether yours is a WordPress or non-WordPress site. In OptinMonster, you'll find every essential feature you need to grow your email list.
For more details, you can check out our OptinMonster review.
Pros
Speed: OptinMonster doesn't affect the speed of your website. In fact, it is hosted on Amazon's speedy and powerful infrastructure, making your optin forms super fast.
Advanced optin targeting: You can target your visitors based on their time on page, interactions on your site, specific interests, physical location, and much more.
Exit intent: With exit intent, you can convert your abandoning visitors into leads and customers by displaying a targeted campaign when they're about to leave your site.
Ease of use: OptinMonster comes with a powerful drag and drop form builder. You can either pick a built-in template or build a form from scratch.
Fast & knowledgeable customer support: OptinMonster support staff always goes above and beyond, with a fast response time.
Cons
No free option: OptinMonster is not a free form builder solution. The pricing starts from $9 per month. That being said, if you're focused on growing your email list, investing on a premium tool like OptinMonster is the best bet.
2. Bloom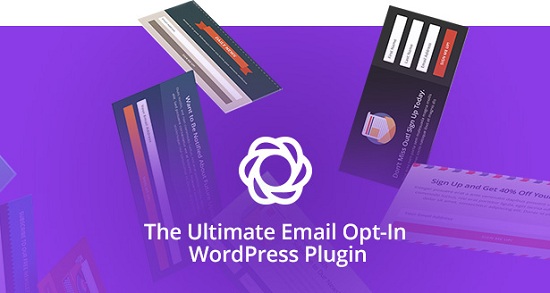 Bloom is a WordPress popup builder plugin by Elegant Themes. Bloom allows you to create beautiful popup forms right from your WordPress dashboard. It also offers a live plugin demo, which can help you decide whether you need to buy it or not.
 Pros
Built-in templates: Bloom allows you to pick from 6 different display types like optin popup, optin fly-ins, etc. It also offers 115 pre-made templates to pick from, so you don't have to build a form from scratch.
The Bloom dashboard: Bloom offers a custom panel in the WordPress dashboard that gives you a detailed report on Bloom accounts, lists, optins, conversion rates and data.
A/B testing: You can compare the performance of your form by split testing, which helps you to figure out which one is the most effective.
Cons
No visual customizer: You'll need to click on the preview button to view the changes you make on your form.
Speed: Using Bloom on your site may slow down your site.
Not as feature-rich as OptinMonster: While it offers most essential features, it still lacks many useful features that OptinMonster offers like canvas popup and exit intent trigger. The targeting options are not as advanced.
3. SumoMe

SumoMe is more than just a WordPress popup plugin. Aside from growing your email list, it also helps you to grow your social sharing and offers analytics features such as heat maps and scroll box. Just like OptinMonster, SumoMe is also a standalone product.
Pros
Free: If you're looking for a free WordPress popup plugin with limited features, SumoMe could be a nice choice. That said, the free plugin creates a blue menu bar across your site, which can look unprofessional. If you want to remove it, you'll need to buy the premium product.
Pre-built templates: With a premium version, you can choose from a list of pre-designed templates that are tailored to hit your goals.
Create popups based on traffic source: You can show custom tailored popups based on the traffic source of your visitor. For instance, if you're receiving lots of traffic from Facebook, you can create customized popups just for them. This is a premium feature.
Cons
Traffic limit: The pricing of SumoMe depends on the traffic your site attracts. If you're using the free plugin, popups do not always appear if your site attracts lots of traffic. This means missed leads and lost revenue.
Limited features: SumoMe is a broad product that is not just focused on growing your email list. Compared with other popup plugins, it lacks lots of list building features and doesn't have many targeting options.
Expensive: If you're looking for just a simple popup plugin, SumoMe might not be a good fit for you. The pricing starts from $29/month, which makes it expensive compared with other popup plugins.
4. Thrive Leads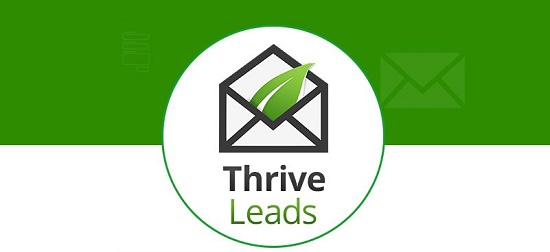 Thrive Leads is a list building plugin by Thrive Themes. Thrive Themes is specialized in creating conversion focused WordPress themes and plugins. Just like Bloom, Thrive Leads also lets you create beautiful optin forms right on your WordPress dashboard.
Pros
One-time payment: You're not bound by a recurring payment contract, so it can be affordable for most publishers.
Advanced analytics: It provides detailed insights into your list building efforts and conversion rates.
Cons
Speed: Thrive Leads is a quite heavy plugin. Due to the fact, performance and page speed can be an issue especially if you're on a cheap host.
Usability: Getting started with Thrive Leads can be quite difficult even for experienced WordPress users.
5. Icegram

Icegram is relatively a new solution that helps you to create popups and email optins to grow your email list. It is more than just a popup form builder. Besides creating popups and optin forms, you can create powerful CTA buttons to drive visitors to any page you like.
Pros
Free product: If you're looking for a free plugin that allows you to create optins and popup forms right on your WordPress dashboard, Icegram might be the right choice.
No traffic limit: Unlike SumoMe, there is no traffic limit, so you can grow your email list regardless of the traffic your site generates.
Cons
User interface: The user interface is a mess. It doesn't offer a drag and drop builder, so creating a simple popup form can be a tedious task.
Unattractive built-in templates: Comparing with other premium solutions, built-in templates are unattractive. Chances are this can hurt the growth of your email list.
Limited targeting options: Icegram offers basic targeting such as time-based targeting, but is lacking in advanced targeting features.
Which is the Best Popup Plugin for WordPress?
If you're looking for the best WordPress plugin for your site, OptinMonster is the best choice by far. Whether it is features, performance or ease of use, OptinMonster is unbeatable.
Since your email list is your biggest online asset, spending a few bucks on a premium tool like OptinMonster to grow your list can be a great investment.
However, if you're under a small budget, and are ready to sacrifice features and the performance of your site, you might choose a basic free option like Icegram or SumoMe.
We hope this guide helped you to find the best popup plugin for WordPress.