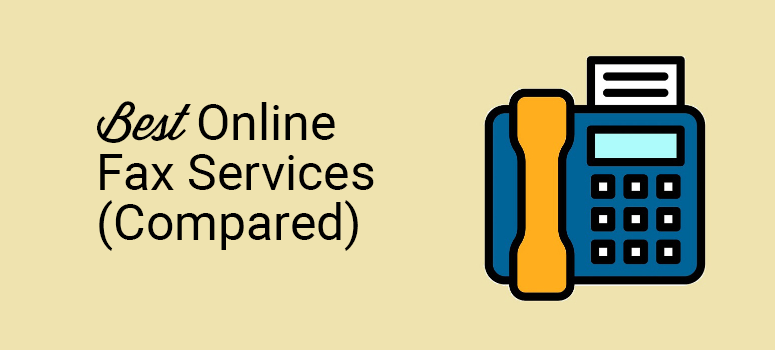 Are you looking for the best online fax service?
With an online fax service, you don't necessarily need a fax machine to send or receive your faxes. You can use any device, including your existing PC, tablet, fax machine, or mobile device.
In this article, we put together a list of the best online fax services that you need to check out.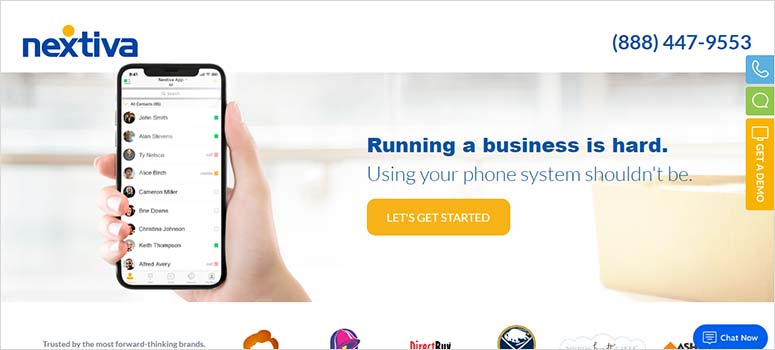 vFax by Nextiva is one of the best faxing apps for small and enterprises that offers easy faxing options at an affordable price. With vFax, you can send and receive faxes via emails.
The biggest benefit is that you don't have to worry about missing a fax due to your fax machine being jammed, out of paper, or busy. Plus, you can view and manage your account activity via your vFax online portal. You can also use it to retrieve and take a backup of all your old faxes.

RingCentral's internet fax service is another amazing faxing service that lets you fax any document from within any Microsoft Windows application. The best thing about their faxing service is that you can send your faxes from your computer or from your mobile device.
You can also choose a toll-free or local number to send and receive faxes from around the world. It also offers several other advanced features like faxing to groups, blocking faxes without caller ID, and much more.
Ooma is not only one of the best online fax services, but it's a fully-featured VoIP business phone service. With Ooma, you get a free business phone number, unlimited calling in the U.S. and Canada, a mobile app to manage your calls on the go, and much more.
The virtual fax service is included at no additional cost. You can send faxes from anywhere, review your personal virtual fax record, and received faxes will be sent to your email address in the form of a PDF.

Grasshopper is another provider that lets you send and receive your faxes without a faxing machine. Customers can fax documents directly to your Grasshopper business number, and you'll receive it in your inbox, as an attachment.
This is the best option for users who only get a few faxes and don't want to buy an actual faxing machine.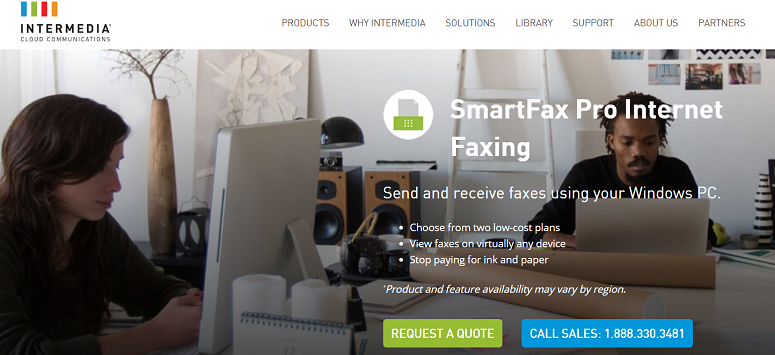 Intermedia is yet another online faxing solutions for small and medium enterprises. With Intermedia, you can view your faxes virtually on any device. Your faxes can be sent right from your Windows PC without any special hardware.
It also automatically saves your faxes so you can easily archive or retrieve them whenever you need them. The support options for Intermedia are awesome. You can reach out to them at any time if you have any problems using it.

Vonage Business lets you fax your documents online without using any paper or ink. You can either send or receive your faxes to and from your fax portal or right from your email account. It lets you send a maximum of 250 pages at a time.
As an admin, you can also manage user access, configure settings, and customize or upload cover pages.

OneSuite is one of the cheapest online faxing service that lets you receive faxes for just $1 a month. On top of that, there's no setup charge. Plus, you can easily turn your computer or laptop into a virtual faxing machine.
You can also have a toll-free fax number for sending and receiving your faxes.
If you also want to send faxes, then you can subscribe to its Fax Plus plan where you can receive faxes to 5 email addresses, send bulk fax and more.
That's it. We hope you found our article on the best virtual faxing services helpful. You might also want to check out the article on setting up an auto-attendant phone system for your business.